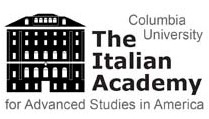 As I write this, in April 2012, "The Silent Strength of Liu Xia," an exhibition of 26 photos by the dissident Chinese photographer, artist, and poet, has entered the third month of its run at the Italian Academy for Advanced Studies in America, based at Columbia University in New York City. Opening there on February 9, it will remain on view at that venue through May 11, 2012.
This first U.S. showing comes on the heels of the show's fall 2011 premiere in Boulogne-Billancourt, a suburb of Paris.
Critical response and press coverage of the show's U.S. debut have been extensive, and overwhelmingly favorable. You'll find links to the most significant articles here, along with a PDF file of the catalogue, essays from the catalogue about her work by several notable figures, and more.

The show will then travel to Hong Kong, for a June presentation sponsored by the Independent Chinese PEN Center (ICPC). That show will open on June 9, and will remain on view in Hong Kong through July 2. I expect to attend the opening, where I will give a short talk on Liu Xia's work.

From Hong Kong it will go to Taiwan, for inclusion in a group show titled "Witness to Silence," opening in Taipei on July 14 (Bastille Day, by coincidence). At summer's end it will head to Madrid, where the Ayuntamiento de Madrid will present it at the Centro Cultural Galileo. Co-curator Guy Sorman, who organized the extraction of these prints out of Beijing, will attend and participate in that opening.
In the late fall of 2012 "The Silent Strength of Liu Xia" will return to the U.S. and go on view in Richmond, VA, beginning an extended tour of North America. Details of these showings, including dates, corollary programming, and other relevant information, will get posted here as they're confirmed.
The schedule for 2013 and thereafter remains open as of this writing. Presently we plan to tour this set of prints through the U.S. before sending it elsewhere. However, demand is already such that we've begun to consider production of a second and even a third set, to enable simultaneous tours of Europe and Southeast Asia. We welcome inquiries from prospective venues everywhere in the world.
Created to track the exhibition's tour, to gather the response thereto, and to make Liu Xia's photographic work more widely available, this blog will serve as the central source for information and news about "The Silent Strength of Liu Xia." Subscribing thereto will put our periodic reports in your email inbox. Otherwise, we encourage you to visit regularly; new material about Liu Xia and her work will get added on a regular basis.
— A. D. Coleman, Co-curator