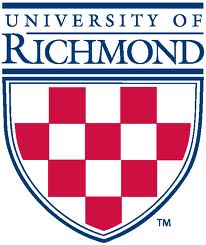 "The Silent Strength of Liu Xia," the touring exhibition of 26 photos by the dissident Chinese photographer, artist, and poet, will resume its tour in late February, when it will open at the Lora Robins Gallery of the  University of Richmond Museums in Richmond, VA. Details forthcoming shortly.
Corollary programming will include a lecture by exhibition co-curator A. D. Coleman, and a symposium. The museum will publish a catalogue to accompany the exhibition.
Meanwhile, a new video of Liu Xia has begun to circulate on the internet, posted at YouTube and elsewhere. A self-described "group of netizens," all mainland Chinese, conducted what they term a "flash mob action," bypassing the guard posted at her Beijing apartment building to keep them out, in order to spend a few minutes with her in her apartment on December 28, 2012. The occasion was the birthday of her imprisoned husband, Liu Xiaobo, the 2010 Nobel Peace Prize awardee. Prints of the images in her touring show can be seen on the walls of her apartment.
Click here to view the video on YouTube, or watch it below (if it doesn't appear, refresh your screen):
•
Here is an English translation of a brief description of the event in the words of one of the visitors, and below that the original Chinese version.
Director: Hu Jia
Year: 2012
December 28, 2012 is the birthday of the Chinese Nobel Peace Prize Laureate Liu Xiaobo, who is still in prison now. Several netizens, Hu Jia, Hao Jian, Liu Di, Xu Youyu and etc, who are friends of Liu Xiaobo came to visit his wife Liu Xia at around 9pm. Liu Xia has been under house detention since Liu Xiaobo was sentenced to imprisonment in 2008. The action is to express their wish for her freedom.
The group of activists firstly attracted Liu Xia's attention outside her apartment beneath her window. They discussed how to get around the security guards through the side door. Liu Xia welcomed them with hugs and tears.
The meeting was brief, just three minutes as they wanted to avoid conflict with the security guards whose backup team would rush in soon. Some friends kept talking with Liu Xia through the windows and Liu Xia threw out some chocolates to them to express her thanks. Some were arguing with the security guards, explaining that they were just Liu Xia's friends to celebrate Liu Xiaobo's birthday with Liu Xia.
Eventually, all the friends managed to return home safely. We hope that this is a good beginning and best wish for Liu Xia in the new year.
Xu Youyu.
•
導演: 胡佳
年: 2012
2013新年前夕的生日問候——我們見到了劉霞
2012年12月28日是劉曉波囹圄中的生日,這晚21:00剛過,劉霞和劉曉波的朋友胡佳、郝建、劉荻、徐友漁等來到劉霞的住處,向她表示祝賀與問候,期望她盡早獲得人­身自由。
朋友們先是站在劉霞住處的窗下呼喚劉霞,她聰到後推開窗與大家應答,然後,大家設法一面應付保安,一面設法弄開門鎖, 魚貫而行,從底樓小門上樓梯,進到劉霞的房间。劉霞從房内出來迎接朋友們,進屋後,大家高興地握手、擁抱,千言萬語,都化成了哽咽和哭泣。
為了避免在劉霞的房間内與長期受命監守她的小區保安發生冲突,朋友們在室内待了三分鐘,在大批監守人員衝來之前主動與劉霞道別。在樓下,有的人繼續與劉霞說話,接住劉霞抛­送朋友的巧克力,有的面對氣勢汹汹的監守人員解釋說,我們只是作為朋友,在劉霞丈夫的生日趕來看望她,人之常情,你們没有理由亂來、耍蠻横,那樣對大家都没有好處。
最终所有去看望劉霞的朋友都平安歸家,大家衷心希望这是一个好的開端,期望劉霞的處境和心情随着新年的到來變好。
徐友漁