"The Silent Strength of Liu Xia," the touring exhibition of 26 photos by the dissident Chinese photographer, artist, and poet, opened in Hong Kong on June 9, its first showing on Chinese soil. It will remain on view there until July 2. This represents the first public exhibition of these images on Chinese soil.
The set presented in Hong Kong consists of new digital prints produced in Taipei, funded by the Independent Chinese PEN Center (ICPC), which is sponsoring this Hong Kong showing. The new prints are based on digital files made in Boulogne, France from the original prints exhibited at the show's world premiere in October 2011. (That set of prints will rest in New York over the summer, undergoing some minor conservation and the construction of new shipping crates before transport to Madrid.)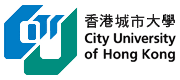 The show's Chinese premiere took place at the City University of Hong Kong. Subsequently it moved to the Hong Kong Arts Centre. (Click on the preceding links for further details on each showing.) Both presentations utilized a modular installation designed by behavioural artist Sanmu of Hong Kong.
These two Hong Kong presentations of the show emerged from a logistical crisis that prevented shipment from New York of the prints extracted from the mainland by Guy Sorman and shown first in Boulogne-Billancourt and then in Manhattan. That situation mandated rapid, inexpensive production of a second set of prints, while the display spaces available at the first Hong Kong site for the show, the City University of Hong Kong, made unconventional installation necessary.
Tienchi Martin-Liao (president of the ICPC) had arranged with Amnesty International for the shipping to Hong Kong of "The Empty Chair," a work by the Dutch designer Maarten Baas created for AI. The sculptural metal chair, whose ladderback turns into a towering ladder leading skyward, symbolizes the world's imprisoned and otherwise fettered writers and other spokespersons for peace, freedom, and justice. Patrick Poon of the ICPC and Sanmu decided to put Liu Xia's portrait of her imprisoned husband Liu Xiaobo on the chair for the exhibition.
The set now on view in Hong Kong will travel next to Taipei, for inclusion in a group exhibition at the Taipei 228 Memorial Museum that opens on July 14. (An extended tour of Taiwan is under discussion.) A selection of prints from the show will also go to Germany for the 12th International Literature Festival Berlin in September.