Testing the Waters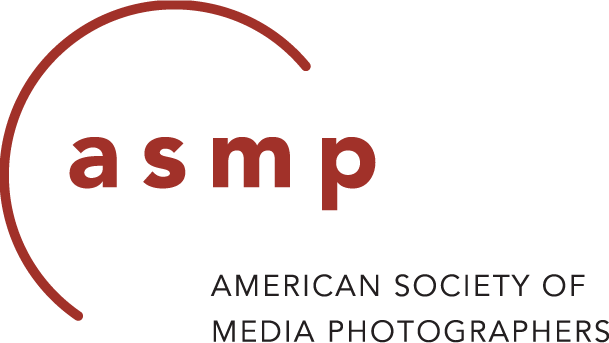 Some backstory.
In 1955, Capa, along with Werner Bischof, received a Special Posthumous Award from the American Society of Magazine Photographers — the first such awards that ASMP had made. Capa had been an ASMP member, and his brother Cornell was one at that time. The inauguration of this category, which ASMP would use only three more times in the next six decades, suggests special attention to Capa and Magnum.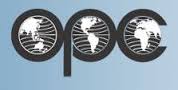 That same year, the Overseas Press Club inaugurated the Robert Capa Gold Medal Award for photojournalism, a signal honor for that specialty, sponsored by Time magazine. It seems reasonable to assume that John Morris, an OPC member, instigated this tribute, and that the Capa estate endorsed it.
The first winner thereof was Howard Sochurek, for a LIFE magazine story that came to him through Magnum Photos. Presumably no one intended the obvious ironies: Magnum's chief architect and co-founder died in French Indochina (later Vietnam) while fulfilling a LIFE assignment for Sochurek that Capa took over so that Sochurek could attend to a family crisis in the States. (Click here for a PDF file of the recipients through 2014.)
At that time no one had raised any questions about any of Capa's work; the controversy over "Falling Soldier" wouldn't start until the 1975 publication of Phillip Knightley's book The First Casualty: The War Correspondent as Hero and Myth-Maker from the Crimea to Iraq, and our investigation of the D-Day story didn't begin until 2014. So OPC had no reason to suspect upon this award's inception that anything in the future might conceivably taint it.
The Show Must Go On

Then, on February 3, 1960, a museum-scale 150-print traveling exhibition titled "Robert Capa: War Photographs" premiered at the TIME/LIFE Reception Hall, 9 Rockefeller Plaza, in New York City. This first Capa retrospective toured under the auspices of the Smithsonian Institution Traveling Exhibition Service (SITES) in the U.S. and Canada. It came accompanied by a catalogue whose last page states, "This exhibition was produced by MAGNUM PHOTOS with the cooperation of LIFE magazine."
As I wrote in a previous post,
"At Capa's invitation, Morris had become Magnum's first executive director in January 1953. … Capa's younger brother Cornell, comfortable until then in a staff position at LIFE, left shortly after Robert's death to join Magnum, in part to help preserve his elder sibling's archive and legacy. Cornell Capa became acting president of Magnum in 1957. Morris left in January 1962; thus he and Cornell Capa worked closely together for five years [including the period in which this exhibition took shape and got launched]. By then the Robert Capa legend, including the D-Day myth, had consolidated, becoming the meme that we have today."
With this project, the individuals and institutions that would compose the Capa Consortium came together, for the very first time, to collaborate on furthering the Capa myth. Even by today's supersize-it standards, a 150-print show qualifies as hefty; for 1960, it must have seemed massive.
A small 32-page saddle-stitched paperback pamphlet served as the catalogue for the domestic and overseas editions of this show. (For a PDF file see download links, below.) As a central component of ICP's foundation myth, the legend of Capa's actions on D-Day made its first formal estate-approved appearance in those pamphlets and on the three panels dedicated to his images of the invasion. (The brief text block in the catalogue, accompanying a reproduction of "The Face in the Surf," consists of a two-paragraph excerpt from Capa's Slightly Out of Focus about the D-Day landing; it does not mention the fate of his negatives. However, the text blocks on the exhibition panel for his D-Day images may well have included the emulsion-melt fiction.)
Unquestionably, Cornell Capa (as executor of Robert's estate and president of Magnum) organized this show in collaboration with Magnum's executive director, John Morris. Doing so would have made clear to Cornell the utility of an institutional infrastructure in furthering such projects.
I have come across no reference to that show or its accompanying pamphlet (the latter by definition ephemeral) in the literature on Capa, making the combination the equivalent of a trial balloon. Details on how many visitors the show attracted, how many catalogs the Smithsonian printed and distributed, press response thereto, etc., have become scarce. (From the documentation, which indicates that 25 copies of the catalog came with each rental, I'd estimate a total press run of 2000-2500 copies for the catalog.)
But, by any standards, it proved an overwhelming success. The show — comprising 159 photos mounted on 72 aluminum panels, with a rental fee ranging between $75 and $225, according to Smithsonian records — toured in two sets through 1969, with stops at no fewer than 80 venues: museums, college and university galleries and student unions, high schools, banks, churches, public libraries, even county fairs. (Somewhere in late 1964 or early 1965 the show's title changed to "Images of War: Robert Capa," presumably to reflect and accommodate the 1964 publication of the monograph by that title.)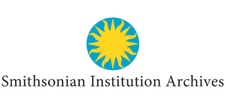 Tad Bennicoff, Archivist at the Smithsonian Institution Archives, located the materials I have cited in their files, for which effort I thank him. (I suspect I'm the only researcher ever to have sought them out.) With the permission of the Smithsonian, I'm posting them here as PDF files, for download by other researchers. Please observe the Smithsonian's protocols for citation of these materials, use of them as illustrations, and publication of any of them in part or in whole. (Click here to contact Mr. Bennicoff with any questions about usage.)
Across the Pond
A version of that show also circulated in Europe, though not under the Smithsonian's auspices. Instead, Magnum, with its network of European connections, handled that in-house. It came accompanied by a redesigned version of the same catalogue/pamphlet. In addition to a statement from Ernest Hemingway (the Smithsonian version added another from John Steinbeck), plus the above-mentioned quote from Capa's book, both versions included brief texts by Jozefa Stuart, who would play an important role in Capa scholarship. (More about her in a forthcoming post.)
I have found online references to the following presentations under the German title "Menschen im Krieg":
at the Kunstgewerbemuseum Zürich, Switzerland, September 29-October 29, 1961, with an accompanying catalog;
at the Rathaus during Ruhrfest in Recklinghausen, Germany, May 26-July 15, 1962, sponsored by the Gewerkschaftsjugend (Youth Labor Union);
at the Österreichische Staatsdruckerei (Austrian State Printing House) in Vienna, Austria, June 20-July 10, 1963;
at the Haus am Lützowplatz, Berlin, August 1-September 1, 1964;
and at the Museum für Gestaltung in Basel, November 27-December 31, 1967.
The inside front cover of a copy of the Zurich catalog in my possession bears a label for the showing in Recklinghausen, Germany. So the published catalog served at least these two venues, and possibly the others in German-speaking areas of Europe.
This catalog contains no mention of SITES — nor, for that matter, LIFE magazine. It credits only Cornell Capa, the Capa estate, and Magnum Photos. I take this as confirmation that, in addition to producing the two sets delivered to SITES for the North American tour, Magnum produced a third set for circulation in Europe under its own auspices.
It seems reasonable to assume that this European show made many additional stops at other venues in between during those years, most likely in different countries, its title translated into different languages, perhaps with other catalogs. Its full European itinerary and other relevant data may reside somewhere in the Magnum archives, to which I have not yet obtained access, and/or at ICP.
I have no idea what became of any of the three sets of this touring show after they completed their scheduled stops. SITES indicates that they do not have either of the sets they circulated, and none of their records speaks of the sets' final disposition, which suggests that they got returned to Magnum and/or Cornell Capa at the end of the North American tour.
Mark Lubell, formerly executive director of Magnum Photos and now executive director of ICP, recently informed me — in response to my repeated requests for access to the Cornell Capa papers, held in ICP's Capa Archive since the early oughts — that they have committed themselves to making that material available at long last for researchers in early 2017. If the answer lies anywhere, most likely it's there, but digging it out will have to wait. In the meantime, I will welcome any information that readers can provide concerning others venues on this tour.
[Postscript, March 5, 2017: I have come across a reference to a June 2007 auction in Chevy Chase, MD that included partial sets of five shows organized by Magnum Photos and toured by the Smithsonian Institute, including the one discussed above. Here's the pertinent extract from "Sloans & Kenyon: Furniture, Photographs, Jewelry, and Asian Arts Strong," an October 16, 2007 report by Robert Kyle in Maine Antique Digest:
The catalog explained the remarkable circumstances: "The following collection of framed and panel-mounted prints by Robert Capa, Werner Bischof, David Seymour (Chim), Dan Weiner and Leonard Freed represents substantial components of several influential exhibitions of photo journalism organized in the 1960's by Magnum Photos, the prestigious photojournalist's cooperative, and the Fund for Concerned Photography in collaborations with the River [sic] Museum [New York].
"Sets of these shows — Photographs by Robert Capa (1960), Robert Capa War Photographs (1960), The World of Werner Bischof (1961), Chim's Times (1966), and The Concerned Photographer (1967) — were toured by the Smithsonian Institution in the 1960's and early 1970's.
"This collection consists of the original exhibition panels, in addition to both panel-mounted and framed exhibition prints, used in these touring shows. These panels and prints were discovered in Puerto Rico in their original Smithsonian shipping crates, after the crates were purchased at a United States Postal Service auction of unclaimed property.
"Internal evidence suggests that the one-man show exhibition sets may have been cannibalized in order to assemble or refurbish one or more of the touring sets of The Concerned Photographer (1968), one of the most widely circulated, acclaimed photography exhibitions of the late 1960's.
"The material represents five of the six photographers featured in The Concerned Photographer … only Andre Kertesz is missing. The collection includes some of the photographers' most iconic images: Capa's Death of a Loyalist Soldier and D-Day, June 6, 1944, among many others. Almost all of the prints (and notably the majority of the Capas) appear to have been made from the original negatives, many of which were retired a number of years ago."
The best-selling lot was 40 photos taken in Asia by Werner Bischof. It brought $13,570 (est. $4000/6000). Eighty-two images by Robert Capa taken in Europe during the Second World War sold for $9440 (est. $8000/10,000). Taken in India, 14 photos by Werner Bischof brought $7375 (est. $1200/ 1400). David Seymour's 18 images of children sold for $5310 (est. $4000/6000). Seven of Seymour's photos of the Spanish Civil War brought $3304 (est. $2000/3000). Capa also covered the Spanish Civil War, and his 17 photos sold for $4130 (est. $4000/6000).
Two lots did not make their reserves, Seymour's European collection (32 works, est. $5000/7000) and his Israel collection (nine works, est. $2000/3000).
Sounds as if whoever bought these got a bunch of bargains. If ICP didn't snap them up, let's hope they found one or more good institutional homes that will keep these sets together.
And at least now we know what became of one of the sets of "Robert Capa: War Photographs," as well as a companion show by Capa about which I know nothing. Abandoned by the Smithsonian in Puerto Rico, "purchased at a United States Postal Service auction of unclaimed property" … sounds like there's a story there. — A. D. C.]
•
(For an index of links to all posts in this series, click here.)
•
This post support by a donation from David Steinberg.
•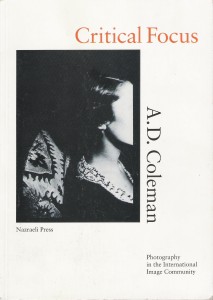 Special offer: If you want me to either continue pursuing a particular subject or give you a break and (for one post) write on a topic — my choice — other than the current main story, make a donation of $50 via the PayPal widget below, indicating your preference in a note accompanying your donation. I'll credit you as that new post's sponsor, and link to a website of your choosing. Include a note with your snail-mail address (or email it to me separately) for a free signed copy of my 1995 book Critical Focus!