[Note: Inadvertently, earlier this week, I clicked the wrong button in my blogware, prematurely sending out to subscribers the early draft of a future post announcing the conclusion of this investigation. To the contrary: our inquiry continues, with important new material below and forthcoming over the next several months, including a series on the role of the International Center of Photography in the creation and promulgation of the Capa D-Day myth. My apologies for any confusion on this matter. — A. D. C.]
•
Wading Sherman
In previous posts, we have referred to Armored Assault Vehicle 10, which appears on the left-hand side of several of Robert Capa's Omaha Beach images, as an "amphibious" or "DD tank," adding that this vehicle was "half-burnt" or otherwise incapacitated. We took our cue from Capa's account in his 1947 memoir, Slightly Out of Focus: "Fifty yards ahead of me, one of our half-burnt amphibious tanks stuck out of the water and offered me my next cover." Other sources — including his authorized biographer, Richard Whelan — have echoed Capa's description. But they, and thus we, were wrong on both counts. Once again, Capa has proved himself untrustworthy even on basic military details.
As I wrote in an earlier post, the DD (for "duplex drive") tanks "numbered among the specially designed, innovative assault vehicles known collectively as 'Hobart's Funnies,' after the man who devised them, Major General Percy Hobart, commander of the United Kingdom's 79th Armoured Division. The Allies deployed several hundred of them on all five Normandy beachheads for the invasion. Only a few of them succeeded on Easy Red that day, and those that failed did so with catastrophic, indeed often fatal, outcomes for their crews." The amphibious DD tank, equipped with a waterproof canvas flotation screen and a separate motor for use in the water (hence "duplex drive"), could actually float in under its own power. (Click here for images of a DD tank's test launch from an LST.)
In point of fact, however, Armored Assault Vehicle 10 didn't number among "Hobart's Funnies." Instead, it's a Sherman M4 DWG wading tank, referred to as a "wading Sherman." Just to the right of the center of Capa's frame we can see a second one, with the same distinctive vent configuration, in the middle distance. The screenshot on the left, taken from the Universal Newsreel "First Pictures: Invasion of France," dated June 12, 1944 (at timestamp 06:02), shows a wading Sherman in action somewhere along the Normandy beachhead on or shortly after D-Day.
The M4 Sherman was the most widely used Allied tank of World War II, with 50,000 units delivered to the battlefields by the end of the conflict. This total included several variants, as pictured at Tanks Encyclopedia. Compared to the Nazi Panzer, the M4 Sherman had no advantage except speed; the Panzer outclassed it in every way — armor, range, firepower — and many Sherman crews considered them death traps. (Click here for a History Channel film on the deficiencies of the Sherman.)
According to one source, World War 2 Headquarters, the wading Shermans "were given waterproofed hulls and air intake and exhaust vents to allow them to come ashore from shallow water. Tall ducts extended from the engine deck [and the rear] to above the turret top and they needed to stay above water." Once ashore, the tank's crew would discard the vents.
Cornelius Ryan identifies Armored Assault Vehicle 10 as an "engineer's tankdozer" in The Longest Day: The D-Day 70th Anniversary Collector's Edition (Haupage, NY: Barron's 2014), p. 169. This occurs in his caption to Capa's negative 32, above. Some of the wading Shermans had a bulldozing apparatus attached to them outside their treads for the landing, but one sees nothing like that in Capa's images of the scene. Ryan offers no explanation for this identification.* The screenshot on the right, taken from an unidentified newsreel, shows a wading Sherman tankdozer in action on Utah Beach on or shortly after D-Day.
Thus an LCT (Landing Craft, Tank) had to drop these two wading Shermans off in water no deeper than about five feet, from which point they would make their way through the surf to dry ground. (Click here for a U.S. Army film showing wading Shermans disembarking in a pre-D-Day exercise at Slapton Sands on the British coast.) For an LCT to bring them that close, the engineers' demolition team had to have already cleared a number of hedgehogs and other obstacles, indicating that these tanks — already well ahead of Capa and the command staff with whom he rode in — arrived some time after the first wave. (Note that both tanks are ahead of the row of hedgehogs nearest to Capa, and no obstacles can be seen between that row and the beach.)
Capa's images show Armored Assault Vehicle 10 in no more than two feet of water, the one ahead of it in even shallower water. Later newsreel images will show them both in different positions, further disproving Capa's claim that Armored Assault Vehicle 10 was severely damaged. I'll examine those images an upcoming post.
[* Note, June 21, 2016: in an email to me, Charles Herrick writes,
"I ran across an exceptionally clear version of one of [Coast Guard photographer Robert] Sargent's landing photos. The tank in those photos had a large "9" on its rear ventilation stack, just like #10 tank's markings. A close look at tank #9 disclosed a dozer blade, and it is sited at the gap made by Team 9. It seems logical that the dozer tanks were marked in this fashion to make them easily identifiable to their corresponding Gap Assault teams as they came ashore. Following that logic, then tank #10 would indeed be a dozer tank, specifically the one supporting GAT 10."
Onward and Upward with Don
Meanwhile, this just in: "News Photographer Editor Joins Amarillo Globe-News Leadership Team." Yes, the National Press Photographers Association's Donald R. Winslow has been appointed to the position of "Managing Editor of Content Creation for the Amarillo (TX) Globe-News and AGN Media" (circulation 24,000 daily, 30,133 Sunday), starting in mid-April 2016.
An unsigned story — presumably written by Winslow himself — datelined March 22, 2016 in News Photographer, the NPPA journal, elaborates:
"The Executive Committee [of NPPA] has come up with a plan to let Winslow continue to play a key editorial role as we guide News Photographer magazine into the future by allowing him to work part time on the magazine, and opening the door to hire a part-time Assistant Editor. News Photographer magazine has always been and will always be a keystone in NPPA's foundation. The magazine, which celebrates its 70th anniversary in April, will continue to serve its vital role to the membership."
I can't help but suspect that Winslow's new employer, Globe-News publisher Les Simpson, will express some displeasure upon discovering that his incoming exec has arrived bearing some undisclosed baggage involving ethically questionable behavior.
Speaking of which, here we have John Morris using NPPA's website to solicit direct contribution of funds from his NPPA cronies for a new project: "Help Support A New Book From John G. Morris," datelined April 12, 2016. And here's Winslow shilling for Morris via Facebook, encouraging donations to that cause:
•
Thoughts of a Faux-Bohemian
I don't always learn of responses to our project — pro, con, or otherwise — as soon as they get published. But I do try to note them here, for the record, when I come across them.
So, on this side of the Big Pond, we can number "Photoshop Diva" Katrin Eismann among those who demand the facts. On July 19 of last year Eismann posted a link to our project at her Facebook page, with the tagline "Allan Douglass Coleman-Photocritic researches and debunks Robert Capa myth of D-Day." This has elicited some intelligent comments and questions, to which I've replied.
On the other hand we have Paul Melcher, at Thoughts of a Bohemian, which he subtitles "Another Photo Industry blog." According to his bio,
Paul Melcher brings more than 20 years of experience in technology breakthrough and leadership roles for world-renowned photography companies and was named by American Photo as one of the "100 most influential individuals in American photography."
Mr. Melcher is currently a strategic consultant for photo tech start-ups, advisor and the founder of Kaptur Magazine, the first online publication solely devoted to the photo tech industry. He was previously the Vice President of Business Development at Stipple, an interactive advertising platform for photography.
In short, Melcher has made a potload of money in the tech end of the photo industry. If we take Sadakichi Hartmann as our example of a true bohemian, this makes Melcher as qualified to consider himself a "bohemian" as her braids and weaves and jungle fever entitle Rachel Dolezal to consider herself "black."
To get a clear sense of the mind at work here, I recommend Melcher's "Manifesto for a Photographer revolution [sic]," which proclaims, "Photographers worldwide need and demand: The right to photograph what they want where [sic], where they want, when they want … The right to be able to live comfortably with their trade … The right to raise a family comfortably … The right to have their work published wherever they feel is adequate." Absolutely. You want the front page of the New York Times, above the fold? You got it — every one of you.
Regarding our project, Melcher writes in "Capa's Demons," posted July 19, 2015:
It is not in the intention of this article to deny or confirm these allegations. Coleman's work on this project is extensive and he has received many awards for it. It is also not the first time Capa's work has been challenged and probably not the last. However, one can only speculate on the reasons behind such a passionate and intensive research. Fact is, Capa did land on the beaches of Ohama beach [sic] on D-Day with the first waves of soldiers and he did take those pictures. Whether he stayed 30 minutes or 2 hours is hardly relevant, besides showing that he was not as reckless as he wanted us to believe. John Morris is 98 years old. He is far from senile or incapacitated but forcing him to recollect in details events that happened 70 years ago and making him accountable for it is borderline abusive. He has a career that needs no explanations or justifications. He should be honored, not challenged.
Finally, there is saying in Italy that goes like this: "se non è vero, è ben trovato", loosely translated to "even if it's not true, it's well made up".
Because, unlike Photocritic International, Melcher's blog offers no way to comment unless one is logged in, and login apparently requires invitation from Melcher, I'll publish here the response I would have posted there:
Thank you for your attention to our project, "Alternate History: Robert Capa on D-Day," and your thoughts about it. Some necessary corrections:
I haven't undertaken this alone; my collaborators include Pulitzer Prize-winning photojournalist J. Ross Baughman, photo historian Rob McElroy, and combat veteran and military historian Charles Herrick. Since you assert that "one can only speculate on the reasons behind such a passionate and intensive research," you and your readers should certainly apply those speculations to all of us.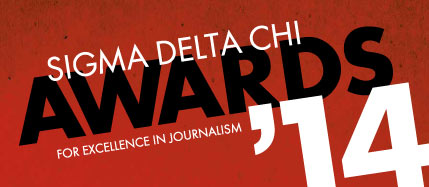 While this project has been nominated for several awards, I haven't "received many awards for it." To date, the project has received only one: the 2014 Society of Professional Journalists Sigma Delta Chi (SDX) Award for Research About Journalism. As indicated in my announcement of this at the blog, that award names Baughman and McElroy as well as myself. (Herrick had not yet joined our team when the nomination got made.) And I received The Photo Review Award 2015 "for outstanding contributions to photography, including the investigation of Robert Capa's D-Day photographs."

You write that "Fact is, Capa did land on the beaches of Ohama beach [sic] on D-Day with the first waves of soldiers." Fact is, he came in to Omaha Beach with a later wave, as both military documents and Capa's own photographs demonstrate upon close examination.
You propose that Capa's precipitous departure "show[s] that he was not as reckless as he wanted us to believe." Apparently you consider any combat photographer who elects to cover a battle in full as "reckless." This would therefore apply to almost all combat photographers, few of whom feel that their assignments permit them to withdraw to safety after just a few minutes.
You write, "[F]orcing [Morris] to recollect in details events that happened 70 years ago and making him accountable for it is borderline abusive." We have no power or influence over Morris, and have "forced" him to do nothing whatsoever. He could simply have ignored us and maintained his silence, standing by his original narrative. His responses to our research came on a purely voluntary basis.
However, according to Richard Fitzpatrick's February 8, 2013 profile of Morris in the Irish Examiner, "Putting the world in the picture," Morris has perfect recall. Fitzpatrick writes,
"Cathy Pearson, the film's director/producer [Get the Picture?, 2013], credits [Morris's] insatiable curiosity and interest in current affairs for his vitality and youthfulness.
"'He's razor sharp,' she says. 'He has a memory that can recall the finest of details. He's often described as a walk-in library. When he tells you about something, he will recall the date, time and place that it happened with exact precision.'"
It's also a fact that, as his admirer Marie Brenner acknowledges in her June 2014 Vanity Fair profile, "Morris … has made a one-man industry of recounting the story of Capa at D-Day." So we're not demanding that a nonagenarian revisit some minor episode buried deep in his past. To some extent, Morris has built his career around this fable, enthusiastically promulgating it, in detail, for seven decades. He continued to do so until, in mid-2014, our investigation forced him to begin his recantation. The fiction he created has permeated the culture. Of course we can, and should, hold him accountable for it.
John Morris has received many honors in his long life. We begrudge him none of those. That doesn't render him immune to challenge over this one episode, or any other.
You begin your post by writing, "We've all heard the story." And your conclusion — "Whether [Capa] stayed 30 minutes or 2 hours is hardly relevant, since 'even if it's not true, it's well made up' — curiously echoes that of LIFE historian John Loengard. One can only speculate on the reasons behind such a determined resistance to discovering the truth.
•
(For an index of links to all posts in this series, click here.)
•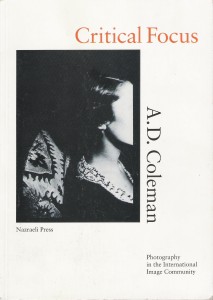 Special offer: If you want me to either continue pursuing a particular subject or give you a break and (for one post) write on a topic — my choice — other than the current main story, make a donation of $50 via the PayPal widget below, indicating your preference in a note accompanying your donation. I'll credit you as that new post's sponsor, and link to a website of your choosing. Include  a note with your snail-mail address (or email it to me separately) for a free signed copy of my 1995 book Critical Focus!