Photography Community User Group 
If (as I argued in my previous post) we don't now have a "photo community," and never have, you may ask, then what should we call the national, regional, and local cohort of photographers, picture editors, curators, critics, gallerists, collectors, and other related figures, past and present?
I find myself drawn for this purpose to the neologism "user group," as defined by The Free Dictionary: "An organization of users of a specific hardware or software product. Members share experiences and ideas to improve their understanding and use of a particular product. User groups are often responsible for influencing vendors to modify or enhance their products."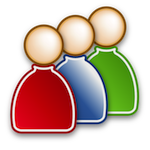 A user group is more a collection of individuals than an organization, of course. Membership in a user group brings with it no expectation of solidarity with other users, activism in one or more common causes, or meeting face to face even once. It requires only a single shared interest, and includes no obligations to anyone else. Those of us in the photo world may not make up a true community, but we definitely qualify as a user group.
So I'll strive to break myself of the habit of referring to the "photo community" by substituting "photography user group," or PUG for short. I encourage others to do the same, joining me in "burning all illusion tonight," as Bob Marley sang. Canny of Lucie Awards co-chair Susan Baraz to evoke the feelgood image of community in her comments at last Sunday's ceremony, but t'ain't necessarily so.
I Heart Lucies (but . . . )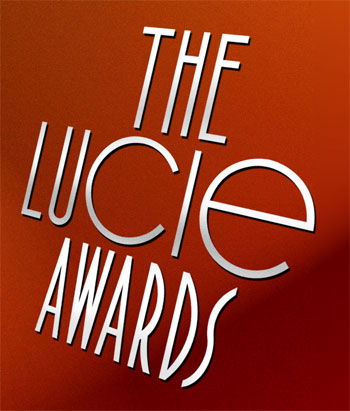 Baraz didn't invent the myth of the "photo community"; she merely embellished this received notion by patting us all on the back for belonging to it and claiming the Lucies ceremony as its most important yearly gathering of the tribe.
Don't get me wrong. I'm all in favor of the Lucies. We're in a field which still offers far too few such awards ― insufficient public recognition, by their peers, of many notable individuals, organizations, and institutions, including senior figures whose long-term contributions too often still go unacknowledged and unsung. So I welcome any and all projects that enable us to pay our respects publicly to colleagues who have accomplished something noteworthy. And I don't expect to agree with all (or even any) of the choices a panel or jury makes in the process of selecting recipients, though those certainly can range from the bold and long overdue to timid, pointless me-tooism.
With that said, the last time I attended, in 2006, I had the temerity to tell Hossein Farmani, founder of The Lucie Awards, that I considered it unseemly for him to take the stage and call the Lucies "the world's most prestigious awards in photography" when the Lucies had only concluded their fourth edition and the International Center of Photography's Infinity Awards had been presented for decades. Never again got invited by them to attend as press, needless to say. (Not an unexpected outcome.)
This self-hyping wasn't new even then. On the eve of its sophomore outing in September 2004, the Lucies already described themselves thus in a press release:
Recognizing a void in the photography community, entrepreneur and philanthropist Hossein Farmani conceived and launched the First Annual Lucie Awards in 2003, to honor legendary and emerging photographers. The event is considered the highest and most prestigious ceremony of its kind and honors the greatest achievements in photography.
Since then, they've only compounded their presumptuousness. Encomia posted at their website range from the hyperbolic ― photographer Douglas Kirkland, "This is the photographer's Oscars" ― to the incomprehensible: photographer Melvin Sokolsky states, "This makes the world of photography more important. . . . The IPA is more than just an awards ceremony it is the much needed center for photography that is at the pulse of the photography world internationally. There is finally a museum for the history of the photographic image." (Someone needs to tell Sokolsky that we have had dozens of photo museums and centers worldwide for decades, and the Lucies don't qualify as either of those.)
The site's "Quotes" page also includes, without context or explanation, the following from comedian Fred Willard, who hosted the first ceremony in 2003 and presumably delivered this as part of his patter: "This is the most important photographic event in history." A comment likely delivered with tongue in cheek, made by someone who ― if he was actually serious ― demonstrably knows nothing about the history of the medium.
Understandable that, like those who accept any honor in any field, Kirkland and Sokolsky, both recipients of these awards, should sing the Lucies' praises. Ditto for Willard, as a hired frontman. That doesn't make their compromised opinions the consensus of the field. I doubt that a poll of professionals in those areas of photography touched on by the Lucies would rank them as photography's top award. They've innovated nothing, just reinvented the wheel.
Most recently, the Lucies have taken to circulating an unsourced quote about themselves: "The Lucies are known as 'the world's most esteemed photography awards ceremony.'" Known thus by whom? This resembles nothing more than the posturing of the obnoxious new kid on the block, strutting around while proclaiming himself king of the hill ― the compulsive self-aggrandizing of the deeply insecure.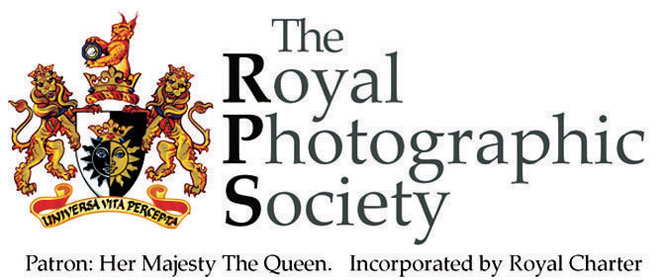 Fact is, the Lucies are a newbie in a field that, though not overcrowded with same, has some well-established awards. The ICP's Infinity Awards, whose 30th annual ceremony will come in April 2014, isn't the only important award around, nor even the oldest. Some categories of the Royal Photographic Society Awards date back to 1878. The awards program of the German Photographic Society/Deutsche Gesellschaft für Photographie (DGPh) began in 1959.
The awards given by the Rencontres d'Arles began with a book prize in 1970 and have since expanded to include additional award categories. The Hasselblad Awards program began in 1980; they honor a single photographer each year, and include a whopping cash prize, circa $150K currently. (They also give out a more extensive series of annual grants.) The same holds true for the W. Eugene Smith Memorial Fund Grants (also founded in 1980). Not to mention the more recent Prix Pictet, among others. None of which, I might add, asserts itself as more important than any of its counterparts ― a model of good manners that I commend to the Lucies.
Pretending that these widely known and highly regarded predecessors don't exist ― or that, if they do, the Lucies have somehow outstripped them all ― fools nobody but the naïve, the gullible, and the uninformed. Moreover, it ill behooves Johnny-come-latelies to pretend to pioneering when they've so often merely parroted the prior endorsements of others. Nothing pathbreaking in that; it's just anointing the already sanctified and basking in the reflected glory they've already attained.
Herewith, in alphabetical order, a list of those who've received both the ICP Infinity Award and the Lucie Award, with the dates of those awards:
Richard Avedon (ICP Infinity, 1993; Lucie 2005)
Cornell Capa (ICP Infinity, 1996; Lucie 2004)
Henri Cartier-Bresson (ICP Infinity, 1994; Lucie 2003)
Elliott Erwitt (ICP Infinity, 2011; Lucie 2007)
David Goldblatt (ICP Infinity, 2013; Lucie 2010)
William Klein (ICP Infinity, 2007; Lucie 2005)
Josef Koudelka (ICP Infinity, 1989, 2004; Lucie 2008)
Antonin Kratochvil (ICP Infinity, 1991; Lucie 2005)
Annie Leibovitz (ICP Infinity, 1990, 2009; Lucie 2003)
Mary Ellen Mark (ICP Infinity, 1997, 2001; Lucie 2003)
Susan Meiselas (ICP Infinity, 2005; Lucie 2008)
Duane Michals (ICP Infinity, 1991; Lucie 2006)
Richard Misrach (ICP Infinity, 1988; Lucie 2008)
RJ Muna (ICP Infinity, 2002; Lucie 2003)
James Nachtwey (ICP Infinity, 1989, 1993, 2000; Lucie 2004)
Arnold Newman (ICP Infinity, 1999; Lucie 2004)
Helmut Newton (ICP Infinity, 2000; Lucie 2004)
Gordon Parks (ICP Infinity, 1990; Lucie 2004)
Gilles Peress (ICP Infinity, 1995, 1996; Lucie 2009)
Sylvia Plachy (ICP Infinity, 1991; Lucie 2004)
Reza (ICP Infinity, 2010; Lucie 2009)
Marc Riboud (ICP Infinity, 2003; Lucie 2006)
Eugene Richards (ICP Infinity, 1987, 1995; Lucie 2007)
Herb Ritts (ICP Infinity, 1991; Lucie 2003)
Sebastião Salgado (ICP Infinity, 1986, 1988, 1994; Lucie 2004)
Fazal Sheikh (ICP Infinity, 1994; Lucie 2009)
Of the 26 photographers on this list, the ICP's recognition of these figures preceded the Lucies' 22 times, often by decades (more than once, in several cases). This has changed in the past three years, which I applaud. But this means that, during its first eight years of public life, the Lucies belatedly duplicated the ICP's selections more than twice a year. Coincidence? You decide.

The Hasselblad Foundation has also made awards to Richard Avedon, Henri Cartier-Bresson, David Goldblatt, William Klein, Josef Koudelka, Susan Meiselas, and Sebastião Salgado, in each case before they received their Lucies. The German Photographic Society (DGPh) awards to Cornell Capa, Cartier-Bresson, Klein, Richard Misrach, Gilles Peress, and Salgado all preceded their Lucies. The Royal Photographic Society awards preceded the Lucies in well over a dozen instances. Coincidence again?
As I said, I'm all in favor of the Lucies. If they could get past their pretensions and drop their overweening manner, concentrating instead on identifying and filling a genuine "void," they could earn themselves a place alongside (not in front of) the other awards projects while creating a distinctive profile. I'll have more to say on that score in my next post.
(Full disclosure: I've received a Hasselblad Foundation grant, the ICP Infinity Award, the Kulturpreis of the DGPh, and a Royal Photographic Society Award. And no, since you asked, I don't expect to ever receive a Lucie.)
•
This post supported by a donation from the Estate of Lyle Bongé.