Going Avuncular
The Lucie Foundation has installed Dr. Anthony Bannon, Director Emeritus of the George Eastman House in Rochester, NY, and currently Executive Director of the Burchfield Penney Art Center at SUNY Buffalo, as the new Chair of its Advisory Board. Bannon made his first appearance in that role at the Carnegie Hall awards ceremony last month (looking his most donnish, I might add).
Having known and respected Tony since his days as a Buffalo, NY-based photo critic in the '70s, I think that (as a recipient of both the ICP Infinity Award and the Royal Photographic Society's J Dudley Johnston Award) he may be just the man to rein in the organization's ego-tripping and curb its excesses, some of which I explored in my previous post.
With that hope in mind, I offer him (and his colleagues at the Lucies) these suggestions: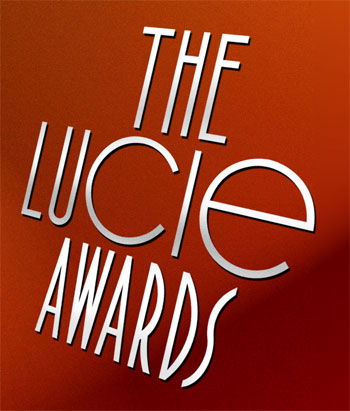 • Per my previous post, specious claims to supremacy in the field actually do a disservice to those whom the Lucies have honored, by undermining the credibility of the organization conferring those plaudits, however well-deserved they may be. The shameless self-promotion needs to stop. This includes losing the spurious king-of-the-hill assertions of the Lucie's primacy among award-conferring organizations.
• It also requires eliminating embarrassing theatrics like the 2013 ceremonies' opening shtick about whether wonderful, selfless, beloved Lucies founder Hossain Farmani, the man we've all been waiting for to grace us with his presence, was in the house or busy halfway around the world doing important humanitarian work. Tacky, tacky, tacky. This kind of nonsense actively belies Farmani's assertion that "Lucie is a no-ego foundation."
• While you're at it, lose the idea of having a comedian as host. That's the only way in which the Lucies resemble the Oscars (pace Douglas Kirkland), and unless you can get Billy Crystal to handle the emcee chores ― on second thought, even if he'd agree to do it, that's a bad idea. This isn't an audience of entertainers, and it isn't a comedy club. Give us someone personable, engaging, and knowledgeable about photography . . . someone like yourself will do just fine, in fact.
Whatever you do, spare us the return of Dominick "Domick" Pupa. Perhaps he'll become funny when he reaches the imago stage and turns into a butterfly, but his strained gags never moved beyond cringe-worthiness. A major fail.
• To be taken seriously (and avoid all suspicion of insider trading and game-fixing), any award-granting system must, like Caesar's wife, avoid not only impropriety but even the appearance of impropriety. The Lucie Foundation Advisory Board you now head, "responsible for nominating the individuals and recipients for Achievement Awards," is top-heavy with photo-gallery owners. Of its current 42 members, 14, one full third, run commercial establishments that, by definition, have an involvement in buying and selling for profit the photographic works of many of the photographers they'll nominate and/or consider for these awards. (Nine of them are from California, a further disproportion.)
These merchants' financial and contractual connections to prospective awardees render their presence on this board inappropriate, and indeed troubling. You can't disguise this blatant conflict of interest by idiosyncratically designating all of them "curators," as the Foundation does, instead of calling them gallery owners, gallerists, dealers, or another of the standard appellations in our field for those who market photographers' prints. (The same caveat holds true for the directors of picture agencies, though these form a much smaller percentage of your board.) This calls for rapid reconfiguration of the board's roster.

• I understand that, unlike any of the other major award-granting organizations, the Lucie Foundation has opted to fund these awards, and other of the Lucie Foundation's activities, by running the International Photography Awards, a juried competition (with an entry fee) whose winners receive concurrent awards. I don't believe in such contests myself, refusing as a matter of policy to judge them. However, most of my colleagues feel otherwise, and many non-profits in photography have subsidized their programs with such events for decades. So they're commonplace, and I have no objection to your choice of this method to subsidize your project.
But part of the sales pitch for the IPAs is that, on top of the cash prizes involved, winners will get their awards on the same night and the same stage as the Lucie awardees ― including the same statuette. Of course that enhances the appeal of the IPA awards and the contest that funnels entrants to them. But I'm old-fashioned enough to feel that it cheapens the awards to older, more established figures.
There's a major difference between newbies who've won a juried competition they paid to enter and established older professionals getting recognized by their peers. I find the mixing of these two very different types of awards problematic. (Impossible to imagine the Oscars, to which the Lucies regularly compare themselves, doing anything similar.) Just saying.
• In a field in which women have achieved prominently in all areas since the medium's invention, the list of Lucie Foundation awardees is extremely light on those of the XX-chromosomal persuasion (only 16 percent of your awards to individuals have gone to women). Your recognition of minorities, both ethnic and sexual, lags even further behind.
Women don't need a separate "Women in Photography" category, just as minorities don't need to get treated as special cases. What they need is parity, perhaps even (given your emphasis to date on hetero white males) some counterbalancing attention. How daring it would be, indeed pathbreaking, for the Lucies to concentrate on women and minority figures for its second decade!
• In the same vein, why not consider the receipt of any previous major award as disqualifying a prospective Lucie awardee? Given a few hours, most of us in the field could come up with a short list of several dozen severely neglected living figures who have made major contributions to the medium yet never received anything like their due. For such people, a Lucie award would make a real difference, at least personally ― as validation of their efforts ― and perhaps professionally as well.
Solicit such lists from colleagues and consultants, combine them with lists of meritorious women and minority figures, and you'll have a roster of candidates about whom, upon hearing the news that they'd received a Lucie, everyone who knows the medium well would say, "Good for them. It's about time."
• If you want to add to such adventurous choices the glamor of the presence of much-celebrated major names at the annual ceremonies, why not, instead of giving awards to them, empower one such figure each year to choose someone they consider seriously neglected and turn the spotlight on them, with their imprimatur? (Think here of David Bowie rescuing Iggy Pop from obscurity.)
• Finally, on the purely hostly level: Carnegie Hall's Zalman Hall, where the Foundation held this year's ceremonies, is a handsome, comfortable, easily accessible venue, small enough that you can fill the house given the affordable ticket prices ($30-60). I gather that serving finger foods during the reception is either prohibited or prohibitively expensive (my esteemed colleague Bill Kouwenhoven paid $9 for a small plastic glass of mediocre red wine from the house bar). However, this meant that the attendees had no food from 6 p.m., when the reception started, to 10 p.m., when the ceremonies and subsequent milling around concluded and they ushered us out of the building.
Figure that the attendees didn't get anything to eat for at least half an hour before the event, as they traveled to it, and half an hour afterward. So you made them sit, unfed, through the normal dinnertime hours of most of the western world. And West 57th St. isn't exactly a neighborhood with a lot of dining options late on Sunday night. (Though, for those who can afford it, the Russian Tea Room conveniently stands right next door. A bowl of borscht there, one of the cheapest appetizers on the dinner menu, costs $20.)
Moving the event to the afternoon ― say, 1-5 p.m. ― would enable attendees to lunch beforehand and dine afterward, without affecting the gravitas of the ceremony in any way. A considerate host doesn't make guests choose between starving or sneaking in a snack.
•
None of this reflects in any way on the individuals chosen to receive either Lucie Awards or IPA Awards. Nor on those selected to present them with their awards. These are all issues of institutional structure, policy, and practice.
Clearly, the Lucie Foundation wants the respect of the photo world. You don't arrogate respect to yourself; you earn it. And you can't just claim distinction; you have to achieve it. With eleven years of activity under its belt, it's time for the Lucie Foundation to develop and manifest a realistic self-assessment in its relation to other awards programs, and to make some substantial attitude adjustments and course corrections.
•
This post supported by a donation from the Estate of Lyle Bongé.