Stocking Stuffers for the Holidays
Coal may be back, as POTUS claims, but no lumps thereof for this blog's readers. You've all been good boys and girls, from my perspective. So I offer you a few hors d'oeuvres, select bits and pieces that don't fit anywhere else but seem too tasty to ignore.
Hoping that Santa was good to you, I present here my own small assortment of little tidbits that, at least for now, don't seem likely to expand into longer commentaries.
•
Bryan Lufkin's December 11, 2017 BBC story, "The World War Two guide to office warfare," takes as its premise the CIA's recent declassification of a WWII handbook, the Simple Sabotage Field Manual, published in 1944 by the CIA's precursor, the Office of Strategic Services (OSS), translated into multiple languages, and distributed from Greece to Norway and beyond.
"This classified booklet described ways to sabotage the US' World War II enemies," according to the CIA's website. (Click here to download a pdf file of this 32-page pamphlet.)
In and of itself, this manual makes for fascinating reading. In simple language, giving multiple strategies with clear examples, it explains a myriad ways in which you can screw things up for an occupying force. Aimed at a readership comprised of civilians untrained in any form of combat (i.e., amateurs), it offers a wealth of options, most of which involve little or no expertise and minimal if any danger to the saboteur. It's worth spending an hour perusing this tract, if only because Donald Trump sits in the Oval Office, lunatics with guns feel empowered by his presence there, and hey, you never know.
The techniques described therein can also serve in peacetime to destabilize a hostile government or, more precisely targeted, to wreak havoc or make life difficult within any unfriendly institution or organization. Lufkin takes this one step further, pointing out that many of these techniques prove effective in a variety of contemporary situations, including the modern office environment, where, consciously or not, workers at every level of the hierarchy frequently employ them. You'll find them widely deployed in just about any bureaucracy with which you engage.
So it helps to have a name for that behavior: sabotage. And how-to instructions in simple English, which may come in handy.
V: The Sequel
I can't recommend too highly the journalistic fact-checking by Shari Weiss that underpins the November 23, 2017 Gossip Cop story, "Beyonce 'Caught Shapeshifting In Front Of Celebs At Serena Williams' Wedding' Is Fake News Story." It begins,
A story alleging Beyonce was "caught shapeshifting in front of celebs at Serena Williams' wedding" is 100 percent fake news. Gossip Cop can expose this fabrication, which comes nearly a month after a similarly absurd article about Jay-Z.
According to a YourNewsWire report published on Thursday, "Beyonce's legions of fans were dealt a devastating blow when the 'Single Ladies' singer was caught shapeshifting into a reptilian at Serena Williams' wedding ceremony on Saturday." There's multiple errors right in that first sentence. It should go without saying but, no, the superstar was not "caught shapeshifting into a reptilian." Therefore, there's been no "devastating blow" to her fans. Additionally, Williams' wedding ceremony took place last Thursday, a full week ago. It was not held on a Saturday. …
Thankfully, that's now cleared up. Millions — including John Oliver, who worships the very ground on which she walks — would not recover from the shock of learning that inside their beloved Queen Bey there lurked "a reptilian."
Let's not tell the intrepid Ms. Weiss that, since reptilian is the adjectival form of the noun reptile, there's actually no such thing as "a reptilian." (This semantic fact notwithstanding, 12 million Americans — 4 percent of our fellow citizens — believe that lizard people, known as "reptilians," run our government.) And let's not point out to her that every living human skull contains what's known as the reptilian brain, buried within the mammalian or limbic brain (the seat of our emotions) which, in turn, is layered under the primate brain or neocortex (higher or rational thinking).
Sometimes referred to as the "lizard" brain, this oldest of the three systems includes the main structures found in a reptile's brain: the brainstem and the cerebellum. It controls such vital functions as heart rate, breathing, body temperature and balance. It concerns itself primarily with survival and aggression — also, according to some theories, cravings for massive amounts of fast food.
So we may not "shapeshift" into reptiles, but we carry that lineage within us and embody aspects of their mental functioning. Ontogeny recapitulates philogeny, doncha know.
•
Speaking of brains, it turns out that our processing of language doesn't happen in a localized area, but takes places all across the brain. See the April 30, 2016 report at Quartz, "This interactive 3D model shows where your brain responds to different words." (Note, too, that reporter Christopher Groskopf's last name translates as "big head.")
While I couldn't find a comparable video on the mental processing of images, there's lots of fascinating new research on that subject. For starters:
• "How the Brain Processes Images," by Daniel Barron, Scientific American, May 10, 2016.
• "In the blink of an eye," by Anne Trafton, MIT News, January 16, 2014.
• "How do our brains reconstruct the visual world?" by Alex Burmester, The Conversation, November 5, 2015.
• "How Vision Works," unsigned and undated, at BrainHQ.
• "Visual Marketing: A Picture's Worth 60,000 Words," by Ritu Pant, Business 2 Community, January 16, 2015.
• "How Fast Can The Human Brain Process Images?" by Rujuta Pradhan, ScienceABC, 2015.
Food for thought — including reptilian thought.
Saudi, I Am
In case you missed it:
"A senior education official in Saudi Arabia has been fired after a school textbook erroneously included a digitally altered image of the late King Faisal that showed him sitting next to Yoda, a character from the 'Star Wars' movie series, according to reports in the Saudi media."
For details, see Adam Taylor's September 26, 2017 report in the Washington Post.
Fun for the Whole Family
With the clan gathered together for celebration, there's no better time for sex education. Children of all ages will enjoy "Le clitoris," an animated documentary by Canadian filmmaker Lori Malépart-Traversy. Premiering in 2016, "Le clit" (French voiceover, English subtitles) has made appearances at numerous film festivals.
While you're at it, spend a few minutes with her "Get Consent" campaign for the Concordia Sexual Assault Resource Centre. And follow up with "Tea and Consent," by Emmeline May. Finish up with the BBC video profile of Mechai, the man famous throughout Thailand as "Mr. Condom." Just right for that post-turkey, L-tryptophan phase of the holiday celebration.
Then you can lively up yourselves again with "The Muppets Perform a Fuzzy-Wuzzy Version of Paul Simon's 'Kodachrome.'" Everybody sing: "Mama, don't take my Kodachrome away!" After which you can explain to the little ones what Kodachrome was … and what film was … and what slides were … and cameras and photography too … back in what my son, when young, liked to call "the olden days." Ho, ho, ho!
•
The Spirit of Giving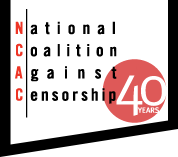 If you're looking for a worthy cause to which to make a tax-deductible year-end donation, allow me to recommend once again the National Coalition Against Censorship, who wage a tireless battle against the suppression of free and unfettered expression, which often includes attacks on photographic works. Click here for NCAC's Book Censorship Action Kit.
Finally, though I'm not a tax-deductible entity, I'll welcome any amount you choose to send me in support of my work here at Photocritic International.
•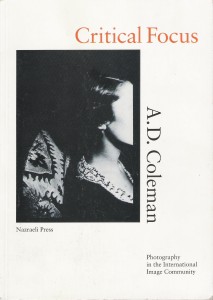 Special offer: If you want me to either continue pursuing a particular subject or give you a break and (for one post) write on a topic — my choice — other than the current main story, make a donation of $50 via the PayPal widget below, indicating your preference in a note accompanying your donation. I'll credit you as that new post's sponsor, and link to a website of your choosing. Include  a note with your snail-mail address (or email it to me separately) for a free signed copy of my 1995 book Critical Focus!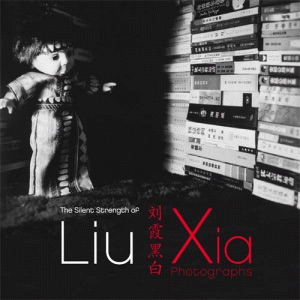 But wait! There's more! Donate now and I'll include a copy of The Silent Strength of Liu Xia, the catalog of the 2012-13 touring exhibition of photos by the dissident Chinese photographer, artist, and poet, currently in her sixth year of extralegal house arrest in Beijing. The only publication of her photographic work, it includes all 26 images in the exhibition, plus another 14 from the same series, along with essays by Guy Sorman, Andrew Nathan, and Cui Weiping, professor at the Beijing Film Academy.