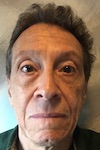 For several years in the early 1970s I wrote annual summaries of the preceding year's notable events in the world of photography for Collier's Encyclopedia Yearbook — as its name implies, an update of and supplement to that reference work. I took the assignment as an opportunity each year to create a time capsule of sorts, intended for unpredictable and even unlikely reference by readers I assumed would not normally track the medium, thus unfamiliar with its issues and field of ideas. An unusual challenge.
The length was fixed at 1500 words. The publishing schedule required completion of the assignment by late fall (November 1, as I recall), with the volume sent out to subscribers in early spring, around this time. Click here for the one from 1973, and here for the one from 1974. I just came across the one that appeared 45 years ago in the 1972 edition of the Yearbook, synopsizing the year 1972 (and the last months of 1971). Here it is, in its entirety. — A. D. C.
•
Photography: 1972
Popularity
Numerous signs indicate that the audience for serious, creative photography is rapidly expanding. The first such portent is the phenomenal increase in the ranks of galleries devoted exclusively to the presentation of photographic imagery. Only five years ago, the number of photography galleries in the United States could have been counted on one's fingers; and, except for Chicago, there were none at all between the east and west coasts.
There are now more than a dozen in New York alone, and it seems likely that within a few years every state will have at least one — more than 20 do already. Original photographic prints still do not sell well, so most photo galleries operate on a shoestring. The mortality rate is exceedingly high, but the number of such births and deaths is at an all-time peak.
Part of the reason for this may be that the collecting of photographs and related material has at last become fashionable. Major auction houses such as Parke-Bernet in New York and Sotheby's in London are now selling photographs and photographica at special auctions, and although the returns have been held down somewhat by the recession, they have nevertheless been surprisingly high. This reflects a gradually increasing public awareness of the significance of photography as an art form. (Also, photography is the only major graphic art form in which a modestly budgeted collector can still build a representative group of central works by key figures in the medium's history without going bankrupt.)
Not unpredictably, the work favored by collectors of photography is generally in the classic vein — images by such early photographers as William Henry Fox Talbot, Julia Margaret Cameron, Mathew Brady, and Timothy O'Sullivan, along with well-established twentieth-century artists like Walker Evans, Edward Weston, and Man Ray. The work of younger photographers, no matter how reasonably priced, is rarely purchased, a fact which has led to another recent phenomenon — the rise of the privately published photography book.
Private publishing
There is a long tradition of "publishing your own" in photography — indeed, the very first book illustrated with original photographs, Fox Talbot's The Pencil of Nature (1844), was issued by its author and sold by subscription. Since then, many photographers have published their own books, but these have been sporadic and unconnected events. Over the past two or three years, however, private publication has been happening more and more frequently, to such an extent that it can now be considered a movement.
Among the leaders in this field are painter Ed Ruscha, who, with 14 small photography books to his name (the first being Twentysix Gasoline Stations, the most recent Dutch Details), is surely the most prolific; Lee Friedlander, whose Self-Portrait was an instant classic; and Ralph Gibson, who began by publishing his own sequence, The Somnambulist, and ended up starting a publishing venture, Lustrum Press, to enable other photographers to do the same.
The motives behind this do-it-yourself tendency are numerous. Pragmatically, it is difficult to get a photography book published by a large publisher; such books are difficult to manufacture well and usually lose money. However, there is a small but definite market for them, sizable enough to make a small edition — 3,000 to 5,000 copies — commercially feasible. Furthermore, the book format is an exciting one for many photographers — a natural one, in fact, for anyone working in sequence form — and a unique way of enlarging one's audience.
Since a distributing company — Light Impressions, located in Rochester, N.Y. — has recently been formed specifically for the purpose of marketing photography books, the idea is bound to spread. Some of the books which can be included in this "movement" are esoteric — such as Geoff Winningham's Friday Night in the Coliseum, a document of the wrestling subculture in Houston, Texas, or Alwyn Scott Turner's Photographs of the Detroit People — but many are of general interest and will eventually find a wide audience by this unusual route.
Multimedia
Conceptual art, happenings, and the snapshot aesthetic met again this year, often with better results than expected. Bernadette Mayer, a New York poet, shot an entire 36-exposure roll of color film every day for a month, had them printed by a drugstore processing concession, and mounted "Memory," a show which included all 1,116 images in sequence, accompanied by a taped monologue which used the photos as a jumping-off place.
A New York photography critic, teaming up with a well-known photographer, invited 100 New York photographers to photograph each other at a party at a 10th Avenue diner and mounted the results — a group show and essay in comparative style — in a New York gallery under the title "The Market Diner Bash."
Several shows — including one in New York and one in Cologne, Germany — were created by giving general instructions for the making of certain kinds of city views and requesting their submission for exhibition purposes.
Exhibitions
The year's exhibits included several major retrospectives, among them Paul Strand's (accompanied by a monumental two-volume monograph) at the Philadelphia Museum. Strand's show prompted a bevy of art critics — who are frequently not well informed about photography — to eulogize his work as the culmination of twentieth-century photography, thus ignoring every development in the medium since 1935. Another retrospective, David Douglas Duncan's, was important as a breakthrough — it was the first photography exhibit ever held under the auspices of the Whitney Museum of American Art. But the melodramatic presentation of the images — all blown up to larger than life-size — and their illustrativeness made them seem out of place in a museum context.
Books
The relationship between photography and the other arts was the subject of one of the year's more important books, Van Deren Coke's The Painter and the Photograph. Coke, who resigned his position as director of the International Museum of Photography at George Eastman House this spring after a surprisingly brief tenure and returned to the University of New Mexico, provided in his book documentation of hundreds of instances in which painters have worked directly from photographs. Although he failed to draw many specific conclusions from his data, Coke demonstrated quite clearly that painting is deeply in photography's debt. And The Photographs of Thomas Eakins, by Gordon Hendricks, provided an in-depth look at one painter's use of photography throughout his career.
Among the year's other notable books were Mark Jury's The Vietnam Photo Book, unique in its exploration of the manifestations of youth culture — drugs, rock, and bell bottoms — in the military bases in Vietnam; Larry Clark's Tulsa, a harrowing and totally committed document of the drug scene in Oklahoma by a sometime participant in it; Palante: Young Lords Party, an equally committed and un-"objective" statement by young photojournalist Michael Abramson; Danny Seymour's A Loud Song, an ambitious attempt at an autobiography in pictures by a young disciple of Robert Frank, whose own The Lines of My Hand reaffirmed his almost single-handed founding of contemporary documentary photography and fully justified his selection by the Rolling Stones as the official photographer for their spectacular American tour and double album, Exile on Main Street.
Obituaries
Two deaths this year bereaved the photographic community. The fine young British photojournalist Tony Ray-Jones was stricken by leukemia while on the verge of wider recognition. And Ralph Eugene Meatyard, who had never received the recognition he merited but had just published two books — one a monograph, the other a collaboration with his friend, the poet Wendell Berry — died at the age of 47.
Princeton professorship
A major breakthrough in the academic world's acceptance of photography as a legitimate subject for study was made when Princeton University announced the establishment of the David Hunter McAlpin professorship of the history of photography and modern art. The position will be filled by Peter Bunnell, former curator of the Department of Photography at the Museum of Modern Art. While this development will no doubt accelerate the growth of the academic school of photography, it also indicates that photography is moving faster and faster toward cultural acceptance as a full-fledged art form, with all the rights and privileges pertaining thereto.
•
This post sponsored by a donation from George Malave.
•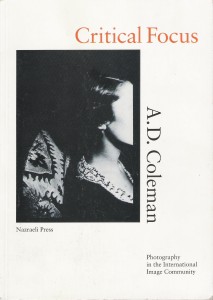 Special offer: If you want me to either continue pursuing a particular subject or give you a break and (for one post) write on a topic — my choice — other than the current main story, make a donation of $50 via the PayPal widget below, indicating your preference in a note accompanying your donation. I'll credit you as that new post's sponsor, and link to a website of your choosing. Include  a note with your snail-mail address (or email it to me separately) for a free signed copy of my 1995 book Critical Focus!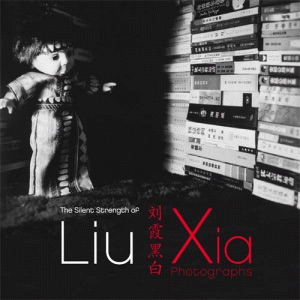 But wait! There's more! Donate now and I'll include a copy of The Silent Strength of Liu Xia, the catalog of the 2012-13 touring exhibition of photos by the dissident Chinese photographer, artist, and poet, currently in her sixth year of extralegal house arrest in Beijing. The only publication of her photographic work, it includes all 26 images in the exhibition, plus another 14 from the same series, along with essays by Guy Sorman, Andrew Nathan, and Cui Weiping, professor at the Beijing Film Academy.