The Groundhogs of Spring …
… are on winter's traces. But Staten Island Chuck definitely got it wrong in predicting an early spring. The crocus have bloomed, the daffodils are on the rise, and our resident mockingbird has returned to show off the newest additions to his repertoire, acquired wherever he winters. Yet right now it's freezing outside, as it has been for days. The weather services promise that will change for the better tomorrow, but meanwhile … Brrrr.
Invasion of the Brain Snatchers
I think of myself as reasonably well-informed in the area of geopolitical current events. In order to qualify as an informed citizen, I have always tried to keep abreast of major national and international developments.
Until now, this has meant browsing the headlines, dipping into various print sources — newspapers, magazines, the occasional book on a subject of particular interest — and paying some attention to radio and television news broadcasts, commentaries, and analyses. Prior to the advent of Trumpism, I would estimate that in the past I accomplished that in 30 minutes a day.
From time to time some major news moment would demand more prolonged attention, and of course there were slow periods as well. As a rule, however, excepting certain times of crisis, I had no trouble letting the world take care of itself for a day or so, sometimes even a week, before tuning in again and catching up with the news.
Trumpism has changed that, at least for its duration, which began with The Donald's announcement of his candidacy and already seems interminable. His election to the presidency has given him a platform from which to broadcast whatever nonsense comes into his mind 24/7/365 plus Leap Year, turning the entire world outside our little house in the boondocks — and even the interior of our home, once I switch on the radio or boot up my Mac — into an extension of Trump's brain.
Indeed, I feel that Trump has either sucked me into his brain or colonized mine. And residing there, in that mad jumble of random half-digested ideas and primitive urges, as it lurches forward toward any glimmer of the public approval it craves so addictively, feels like watching a slow-motion train wreck from inside the train. I hate to look, but I can't bear to look away.
Prof. Robert Zaretsky's meditation on Guy Debord's relevance to our situation, "Trump and the 'Society of the Spectacle'" (New York Times, February 20, 2017), hints at but doesn't really get to the crux of the matter: The image — the spectacle — is Trump himself. And if he's inside your head, you have nowhere to turn.
[Postscript, March 20, 2017: The morning that this post went out to subscribers, psychoanalyst Joel Whitebook published "Trump's Method, Our Madness" in the New York Times, providing a professional perspective on the condition I described. At least I'm not crazy, nor alone. — A. D. C.]
Lomography: The KGB Connection
Donald Trump's bromance with his puppet master, Vladimir Putin, has made headlines and served as op-ed fodder for much of the past two years. So it seems appropriate to point out Putin's small but not insignificant place in the history of contemporary photography — specifically, the Krappy Kamera movement.
In 1991, a group of Austrian art students visiting the former Soviet Union chanced across some Lomo cameras, sturdy but low-tech Soviet counterparts to the cheap plastic Diana cameras favored by many photographers for certain effects. A year later, they founded Lomographic Society International, starting an international craze and selling Lomos they had snapped up across eastern Europe.
A few years later, they and others had exhausted the remaining supply of Lomos, which had gone out of production years before. Putin — then deputy mayor of St Petersburg — helped them persuade the original manufacturer to resume production. The rest is photo history. Read about it in Stephen Dowling's BBC News November 22, 2012 report, "Did the Lomo camera save film photography?"
Photo Critics at Work

For a fascinating piece of photo analysis, see "What One Photo Tells Us About North Korea's Nuclear Program," by Max Fisher and Jugal K. Patel in the February 24, 2017  New York Times. Always amazing what close, informed attention can derive from a single image.
Weasels Ripped My Language
As regular readers know, I have taken to tracking variants of the "That's not the kind of person I am" trope. (See "Owning Yourself" in my post of October 5, 2014, "Weasels, Encore …" in my February 24, 2016 post, and "To Be Or Not To Be" in my September 25th, 2016 post.) In this bizarre semantic tactic, the speaker admits to his or her documented words and/or actions while distancing him- or herself from same by implying that, in effect, someone else occupying their body did it.
The latest weasels:
"President Trump's nominee to be ambassador to Israel, David M. Friedman, a bankruptcy lawyer with no diplomatic experience, apologized on Thursday for his language during the 'highly charged presidential campaign,' an apparent reference to his comments comparing liberal American Jews to the Jews who aided the Nazis in the Holocaust. …
"'There is no excuse,' Mr. Friedman said. 'These were hurtful words, and I deeply regret them. They're not reflective of my nature or my character.'" See "Trump's Nominee for Israel Envoy Apologizes for 'Hurtful Words'" by Emmarie Huetteman, New York Times, February 16, 2017.
and
"A Georgia judge sentenced two people [Jose Torres, 26, and Kayla Norton, 25] to prison time today for their involvement in a 2015 incident in which a group they were part of waved Confederate flags, shouted racial slurs and made armed threats at adults and children attending a child's party outside Atlanta. …
"At one point, the group pulled up to a birthday party for a black child in Douglasville. The group's members allegedly threatened to kill the partygoers, with Torres confronting the family with a gun that Norton loaded. The family called the police. …
"Through tears, Norton addressed the relatives of the child whose birthday she and others disrupted.
"'That is not me. That is not me. That is not him,' Norton said in court after her sentencing. 'I would never walk up to you and say those words to you. And I am so sorry that happened to you.'" See "Duo gets prison time for racial slurs, death threats at black child's birthday party," by Enjoli Francis and Steve Osunsami, ABC News, February 27, 2017.
As counterbalance, we have one potential mensch (though a troubled one):
"Uber's public relations crisis continues apace with no apparent end in sight.
"On Tuesday afternoon, Bloomberg published a video in which CEO Travis Kalanick aggressively argues with an Uber driver who claimed he is earning less money after Uber cut fares. 'Some people don't like to take responsibility for their own shit,' Kalanick exclaims, after driver Fawzi Kamel claims he lost $97,000 because of Uber. 'They blame everything in their life on somebody else. Good luck!'
"'It's clear this video is a reflection of me — and the criticism we've received is a stark reminder that I must fundamentally change as a leader and grow up,' Kalanick said in a company-wide apology." See "Uber CEO Says He's Seeking 'Leadership Help' After Video Shows Him Yelling At Driver," by Priya Anand, BuzzFeed News, February 28, 2017.
What Lemmings Believe
You need a laugh. You deserve a laugh. So read "A Cartoonist Savors His Favorite Art for The New Yorker," the March 7, 2017 New York Times profile of Bob Mankoff, retiring cartoon editor of The New Yorker, by Jennifer Schuessler. It includes a selection of Mankoff's own cartoons published there. My own favorite is "What Lemmings Believe," inspired by the group suicide of the Heaven's Gate cult but applicable to the sector of the electorate that has given us Trumpy (David Letterman's nickname for him).
•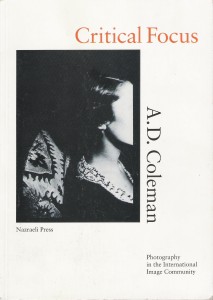 Special offer: If you want me to either continue pursuing a particular subject or give you a break and (for one post) write on a topic — my choice — other than the current main story, make a donation of $50 via the PayPal widget below, indicating your preference in a note accompanying your donation. I'll credit you as that new post's sponsor, and link to a website of your choosing. Include a note with your snail-mail address (or email it to me separately) for a free signed copy of my 1995 book Critical Focus!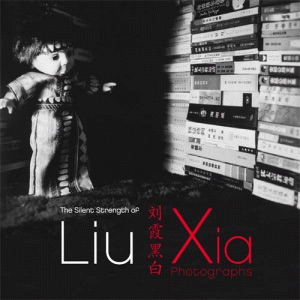 Donate now and I'll include a copy of The Silent Strength of Liu Xia, the catalog of the 2012-13 touring exhibition of photos by the dissident Chinese photographer, artist, and poet, currently in her sixth year of extralegal house arrest in Beijing. The only publication of her photographic work, it includes all 26 images in the exhibition, plus another 14 from the same series, along with essays by Guy Sorman, Andrew Nathan, and Cui Weiping, professor at the Beijing Film Academy.