For the afternoon of November 10 and the evening of November 17 yours truly delved once again into the World o' Gizmos, as manifested in CES Unveiled New York and Pepcom's "Wine, Dine & Demo! Tech Tasting," consuming tasty foodstuffs and intoxicating beverages while keeping my finger on the pulse of the throbbing organism known as consumer electronics, in a probably futile and possibly pointless attempt to stay reasonably au courant with madcap freemarket innovation.
I did so keeping in mind the wisdom of Douglas Adams:
"I've come up with a set of rules that describe our reactions to technologies:
1. Anything that is in the world when you're born is normal and ordinary and is just a natural part of the way the world works.
2. Anything that's invented between when you're fifteen and thirty-five is new and exciting and revolutionary and you can probably get a career in it.
3. Anything invented after you're thirty-five is against the natural order of things." — The Salmon of Doubt (2002)

And I leavened the experiences further by weighing them against the election of Donald Trump to the presidency. These shows, after all, represent what some of the youngest, best, and brightest minds among us consider high-priority problems to which they applied all of their skills and ingenuity, with the intention of improving our lives in one way or another.
They'll Take Bropants
The most instructive innovation I saw at the CES event, by far, was the Spartan Boxer brief. "High-tech boxer briefs protecting your health from Wi-Fi and cellphone radiation," reads their brochure. Their website makes it more explicit: "Spartan protects your genitals from cellphone and Wi-Fi radiation."

You read that right. The website elaborates:
A number of major scientific institutions around the world have raised alarms over the harmful effects of wireless radiation. By replicating dozens of studies, they have confirmed that wireless radiation has an adverse effect on male fertility.
These are just the short-term effects. It's the long term we need to be concerned about – we could be facing a real societal problem.
Indeed, scientific evidence suggests that cellphone usage has a negative effect on the user's sperm. Just how much usage creates determinable damage I can't say, not having dipped into the literature on this. But many, perhaps most men today of an age to start or expand a family use their cellphones enough to qualify, I would imagine — not to mention the millennial boy children and teenagers and young adults who spent their entire lives on social media even before their balls dropped.
Clearly, they need something to protect their gentleman bits. Hence Spartan briefs. And thence the handsome lads strolling around the Metropolitan Pavilion on West 18th Street that Thursday afternoon in their bropants, showing us their packages packaged in samples of the product.
I count myself fortunate on several fronts here. First, I make only sparing use of my LG Rumor Touch and iPod Touch, so I likely spare myself any damage. Second, my biological clock stopped ticking a ways back and my childbearing years have long since passed, so even if I were at risk it wouldn't matter. Third, I can therefore continue to buy and use regular men's underwear at discount prices, rather than invest in Spartans, which start at $45.58 for one (cheaper when you buy more). And fourth, this means that the idiots with whom I find myself surrounded in public, blathering away on their phones quite oblivious to the unwelcome eavesdropping they force on those within earshot, have a reduced chance of reproducing, thus minimizing their presence in the future's gene pool.
It's all good.
•
Then there's the YouCam Makeup app for your smartphone, a free download. It's actually a suite of five apps; you can choose as many as you want. They describe themselves as "the #1 Selfie makeover app," and to go by the statistics in Selfie Nation, a handsomely designed little book that accompanies their press kit, they justify that claim; they launched in 2014, and since then "over 350 million people" have downloaded the app. (You can download a free pdf version of this book here.)
YouCam allows you to make selfies and then apply an assortment of makeup options to them — foundation, blush, lipstick, etc. Plus you can change your facial contours. It has excellent facial-feature recognition and calibrated controls for all its options, so you can go as garish or subtle as you please. As a result, it enables (among other things) a bi-quizzical geezer like yours truly to have a taste of that gender-fluid experience without having to buy or physically apply anything.
As I understand it, they use digital versions of actual makeup items sold by that industry, which in turn subidizes YouCam, making it possible for them to give these apps away. Works for me.
•
Some innovations make perfect sense to me. Take the Seek Thermal Imaging Camera, a plug-in camera for your smartphone that offers true HD infrared for both still and video imaging. (Note: this is not simulated infrared, such as apps like Thermal Camera & Infrared Camera provide, but the real thing.) The utility of this device seems obvious; moreover, I can envision all sorts of creative applications, and suggested to Brent LaSala, the bemused rep for this device, that they should consider promoting this as a tool for artists. I don't think he took that recommendation seriously, but he did make a few complimentary infrared portraits of me, including the one below and the one at the top of this post.
Then again, some innovations defy explanation — or logic. For example, a company named Nurugo makes a 400x magnification clip-on microscope, called the Nurugo Micro (natch), for your smartphone. I can see immediately the usefulness of that, whether it's for scientific usage, microphotography, or other practical or creative purposes. They also offer a fingerprint-detection security clip-on for your phone.
But now they have introduced the Sunmirror, "the world's smartest UV camera," a battery-less smartphone plugin hi-res camera that can "visually show the effectiveness of sunscreen." Let's assume this will interest fashion models and model wannabes, and dermatologists (not to mention derma wannabes). Will people — lots of them — actually buy a camera dedicated just to testing your SPF lotion? What broader demographics does that market encompass?
O me of little faith. My skepticism notwithstanding, this device won a CES Innovation award.
The Year of Living Cyberinsecurely

This season I made the rounds of exhibitors with a definite sense of "I told you so" satisfaction. As I noted in this space a year ago, "my standard question to the 'internet everywhere' advocates I meet [at] new-tech expos [is]: Is it hackable?"
The nascence of the so-called "Internet of Things" (IoT), with its promise to equip everything from your car to your wristwatch to your toaster to your thermostat to your bed to your toothbrush to your pacemaker to your newborn's onesie with a computer connected to the internet, raised an obvious question — obvious to me, anyhow: If my personal computer is susceptible to hacking, what about all these mini-computers you intend to build into every single artifact I use?
So I began asking the reps I met at these consumer-electronics trade shows about the vulnerability of  their devices and their related apps. In some ways the latter are of even greater concern, since the apps congregate on corporate and personal computers, and of course on smartphones and tablets, where any one of them can serve as a Trojan horse enabling access to the entire system. All that vaunted "interconnectivity" comes at a price, in terms of cybersecurity.
By and large the reps with whom I discussed these matters in the past took the issues less than seriously. Most had nothing specific to say about the safety of their own products in this regard, effectively waving the question away as irrelevant.
But, this year, cybersecurity — or, more precisely, cyberinsecurity — has taken center stage. Hardly a week has passed without news of some massive breach of security at a hotel chain, a dating website, a government agency, resulting in the leaking of the personal data of millions of individuals.
(Not to mention the software glitch that caused Nest smart thermostats around the world to shut off, without any malicious intervention. Or the discovery that "St. Jude Medical Inc. cardiac implants are vulnerable to potentially life-threatening cyber attacks." The basic rules of thumb: If it's digital, it can crash or otherwise fail. And if it connects to the internet, it can be hacked, and probably will be.
The largest-ever data leak happened to Mossack Fonseca, a Panamanian law firm, exposing the offshore dealings of Russian oligarchs connected to Vladimir Putin. Then Russian hackers broke into the servers of the Democratic National Committee, releasing material intended to help Donald Trump. Green Party candidate Jill Stein has demanded a ballot recount in three states, based on the possibility of the hacking of electronic voting machines. The FBI has launched an investigation of the ransomware hacking of San Francisco's Muni transportation system.
Then, of course, we had the October 21st DDOS attack that took down a chunk of the web. Experts attributed this largely to the IoT — specifically, to baby monitors, music servers, digital video recorders (DVRs), webcams, and other now-commonplace devices. A subsequent experiment showed a JideTech Onvif security camera becoming infected by malware a mere 98 seconds after it was plugged in.
I must say that digitech reps took this question much more seriously this fall than they had done in the past, no doubt chastened by the exposure of the weak protection they offer to consumers. Some even indicated that their companies had begun to take steps — even if belatedly, in many cases — to repel prospective invaders.
If I experienced this as schadenfreude, it wasn't at the expense of those victimized by the hackers, but aimed itself squarely at the IoT cheerleaders and the makers of IoT devices who, in their heedlessness, have allowed this situation to get this bad. As Fred Kaplan puts it in his October 25, 2016 article for Slate, "Vulnerability Is the Internet's Original Sin," given that those who created the internet considered cybersecurity not worth worrying about in the grand scheme of things and "There are now about 10 billion IoT devices in the world."
We, Robot
I'm pleased to note that I'm not the only one skeptical about the iPal and other "social robots." See "Why do android robots sometimes give us the heebie jeebies?" by Lisa Suhay, the Christian Science Monitor, December 30, 2015. Generally speaking, robots partake of the uncanny, progressively more so to whatever extent they resemble human beings.
Something a bit more R2D2-like, such as this BIG-i robot from NXROBO, looking more like a cyclopean Ikea trash can, seems less unnerving. (Still in its Kickstarter phase.) In fact, I would strongly recommend to robot makers that they consider making their automata easily modifiable in terms of appearance. I might want my very own BIG-i in a chambray-and-denim outfit. Others might prefer to style theirs in goth, or steampunk, or hipster, or retro '50s. In short, the predictable urge to accessorize this digital pet will manifest itself, and the makers should enable that. I suppose you could use adhesive-backed velcro strips as a DIY solution …
I would also advise the makers of the BIG-i to partner with the Roomba people. If they want me to allow a trashcan-shaped robot to wander around my house, they can add to its usefulness by having it clean the floors at the same time.
Will we get used to automata — humanoid in appearance, in performance, or both — in our everyday lives? No doubt, though right now they remain uncommon enough to evoke suspicion, which this experiment on city streets and this one at the La Brea Tar Pits in Beverly Hills seek to dispel. Much of what I understand about robots has come from science fiction, which I started reading in my early teens, and whose prescient authors foresaw the risks and rewards of such creations. I continue to keep an open mind on the subject.
Some Like Them Dumb

I also felt vindicated when, at the beginning of this year, I read "Digitally weary users switch to 'dumb' phones" by Daniel Thomas, in the February 22, 2016 Financial Times. While I did purchase an iPod Touch for my birthday last year, mostly to enable me to play with assorted photo-related apps, I can only use it for phone calls when in reach of a Wi-Fi connection. So, for a portable phone, I rely on, and remain entirely satisfied with, my less-than-smart Dubyaphone, a used LG Rumor Touch.
Apparently this puts me in the company of British actor Eddie Redmayne and others who prefer a feature-challenged portable phone experience. That's me, ever ahead of the curve.
Ain't Science Wonderful? Ain't Nature Grand? Dept.
I didn't get to see this new invention; it hasn't yet reached the market. But just reading about it made me want to nominate it (which I have in fact done) for an Ig Nobel Prize:
In "a lab-based experiment led by Professor Ioannis Ieropoulos, of the Bristol BioEnergy Centre at the University of the West of England (UWE Bristol)," this inventor demonstrated that  "[a] pair of socks embedded with miniaturised microbial fuel cells (MFCs) and fuelled with urine pumped by the wearer's footsteps has powered a wireless transmitter to send a signal to a PC. This is the first self-sufficient system powered by a wearable energy generator based on microbial fuel cell technology." (Read more at "Wearable energy generator uses urine to power wireless transmitter," Phys.org, December 11, 2015.)
The implications are enormous. Soon you won't have to worry about the battery life of your portable devices. You'll just insert a catheter into your urethra, piss directly into bags around your ankles, and slosh around at home or on the town as your socks convert the ripening pee into electrical charges. I can't wait, and I'm sure you can't either.
•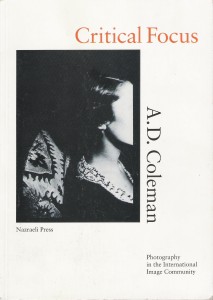 Special offer: If you want me to either continue pursuing a particular subject or give you a break and (for one post) write on a topic — my choice — other than the current main story, make a donation of $50 via the PayPal widget below, indicating your preference in a note accompanying your donation. I'll credit you as that new post's sponsor, and link to a website of your choosing. Include a note with your snail-mail address (or email it to me separately) for a free signed copy of my 1995 book Critical Focus!