#GOPSOWHITE
This is the point at which I began my coverage of the 2012 presidential campaign: the opening of that cycle's Republican National Convention, complete with Clint Eastwood's convincing, Oscar-worthy impersonation of a tipsy, domineering, patrician white plantation owner chastising one of his slaves.
I began that series, "Election 2012: Image World" — which ended up running to 19 posts, all the way through to the inauguration — on the spur of the moment, deciding that I'd apply my understandings of visual communication, such as they are, to the images that emerged during the campaign. This time around, I started last fall, expanding the coverage to include the contest for the nomination, which I think of as "the running of the bullshit": the debates, the sniping, the backstage maneuvering, the primaries.
Now here we are, at the starting gate for what the networks like to call "the race for the White House." Please understand this: I am not a glutton for punishment, and have no intention of watching this circus end to end. (If you do, be my guest, via CNN on YouTube.) But we're talking about a seemingly endless lineup of people like Scott Baio, Ben Carson, Willie Robertson ("Duck Dynasty"), Rick Perry, Rudy Giuliani, Chris Cox (NRA), Mitch McConnell, Paul Ryan, Chris Christie, Laura Ingraham, Scott Walker, Marco Rubio, Ted Cruz, Newt & Callista Gingrich, Jerry Falwell, Jr., veep nominee Mike Pence, plus a plethora of Trumps — Ivanka, Eric, Donald Jr., Tiffany, Melania, and of course The Donald himself.
Watching any one of these will prove painful. Two or more consecutively — torture. Given that I don't get paid for this commentary, I consider myself entitled to decide when I've gotten my fair share of abuse, and to step out for a beer. I will do my level best to sample the nightly prime-time offerings, and will select from whatever else the internet has to offer.
•
As a prelude, I remind you that I have chosen, as the motto for this blog, the sage words of my late colleague M. Richard Kirstel: "Ignorance is a condition; dumbness is a commitment." We will see a lot of commitment over the next four days. Indeed, House Speaker Paul Ryan decided to get a running start in the commitment sweeps this past Sunday, July 17, posting the selfie below to his Instagram account:
This has spawned the hashtag #GOPSOWHITE. But I think this misses the point. Not only does one POC (person of color) lurk in that sea of white faces, but quite a few of those people are women. Talk about diversity! Why doesn't anyone mention that? Typical MSM, with its libertard bias.
The Whiteness of Their Wail
Day 1: "Make America Safe Again" … "Let's pray together. Father God, in the name of Jesus, Lord, we're so thankful for the life of Donald Trump." … "[Our enemy] is Hillary Clinton and the Democratic Party." "Hillary for prison!" … Scott Baio … American exceptionalism … orange jumpsuit … Duck Dynasty … Benghazi … Crooked Hillary … blue lives matter … border security … radical Islamic terrorism … illegal aliens … immigration … socialism … all lives matter … "Make America Great Again"  … "Lock her up!" … Muslims … Rudy Giuliani … "This is a man with a big heart who loves people" … "We are the champions of the world!" … Melania Trump … "Donald will never, ever, let you down!"
The takeaway: I have never seen anything remotely like this at a national convention. The overwhelming whiteness of the convention. The absence of anything even vaguely resembling an idea — or, for that matter, a thought. The palpable fear of any people of color who have not kissed the ring of Republican "values." The pathos of bereaved Patricia Smith, mother of one of the four Benghazi victims, embodying what some have called "the weaponization of grief."
Most of all, the visceral, frothing rage that Hillary Clinton and Barack Obama evoke from these people, the lynch-mob vitriol. Given which, the revelation that Melania Trump plagiarized a chunk of her speech from Michelle Obama (and looked like a cross between the archetypal eastern European natasha and the evil queen in a Disney movie while delivering it) makes it just … delicious.
The cherries on top? The Twitter hashtag #FamousMelaniaTrumpQuotes has gone viral. "Teachers and academics in the UK and the US have taken to Twitter to thank Donald Trump's wife for providing the perfect material to teach their students what plagiarism is and why it is wrong," according to the BBC. And it appears, further, that The Donald plagiarized his post-speech tweet congratulating Melania from Barack Obama's 2012 tweet about Michelle's speech that year.
As a consequence, the dominant image of the night — determined by perusing the next day's coverage — became an array of side-by-side still images and videos of Melania Trump and Michelle Obama, along with comparative images of the relevant texts of their speeches, with a side dish of their husbands' juxtaposed tweets. This also took the lead in social media. That can't have pleased the Trump campaign. (Reportedly, The Donald was furious.)
But, as Maggie Haberman and Michael Barbaro reported the next day in the New York Times, the Trump campaign could have avoided all of this. By allowing Melania to rewrite entirely the carefully vetted speech written for her by professionals, and allowing her to deliver her version without the basic vetting that every such speech goes through, Trump brought this on himself — and on her. The last time the GOP let someone wing it, they got what Jon Stewart dubbed "The Old Man and the Chair." Some people never learn.
Does it get better than this? How can it not? As Stephen Colbert sings, "It's like Christmas in July!"
Parallax View

The headline says it all: "A Giant Billboard Of Trump And Cruz Kissing Just Went Up 5 Minutes From The RNC."
•
(For an index of links to all posts in this series, click here.)
•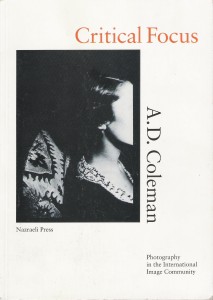 Special offer: If you want me to either continue pursuing a particular subject or give you a break and (for one post) write on a topic — my choice — other than the current main story, make a donation of $50 via the PayPal widget below, indicating your preference in a note accompanying your donation. I'll credit you as that new post's sponsor, and link to a website of your choosing. Include a note with your snail-mail address (or email it to me separately) for a free signed copy of my 1995 book Critical Focus!