[Early this past August my research on Robert Capa led me to Patrick Jeudy's remarkable 2004 film, Robert Capa, l'homme qui voulait croire à sa légende. That link will take you to a trailer. I found the full French version of the film online, in three segments (missing its opening credits, which you'll see in the trailer): Part 1, Part 2, and Part 3. Here's a full-length Spanish-language version. Unfortunately, there's no full version with English subtitles online; you can sample that — Robert Capa: The Man Who Believed His Own Legend — via this trailer.
Using only short clips of generic "found" period newsreel footage — a few snippets of which, amazingly, include previously unseen shots of Capa at work — Jeudy manages therein to tell a convincing version of Capa's life story while arguing that his staging of the "Falling Soldier" image, and the fame that resulted from it, shaped the rest of his life.
Upon repeated viewing, I noticed, a few minutes into the film, a brief shot of a warning letter from one John Sare, a New York-based lawyer representing the estate of Robert Capa, Cornell Capa, the International Center of Photography, Magnum Photos, and Richard Whelan. Curious about its content — beyond the few sentences in large type that the camera scrolls across quickly — I made screenshots of this missive and spent some time deciphering it. With the exception of one or two words at which I have to guess, I managed to decrypt the entire letter. Most revealing. (You can read it here; the exchange below sketches its content.)

That led me to track Jeudy down in Paris and initiate a correspondence. He graciously agreed to answer a range of questions about the making of this film and its reception, including the efforts by the above-named parties to intimidate him and his producer in order to block the film's production. I thank M. Jeudy for his willingness to discuss those matters so forthrightly. I particularly recommend his account of that experience to those who ridicule my suggestion that the members of what I've named the "Capa Consortium" act in concert to protect themselves, the Capa legend, and the Capa brand, in a manner that qualifies as conspiratorial.
We conducted this Q&A between September 14 and November 9, 2015. Part 1 appears below; for Part 2, click here. My esteemed colleague Bruno Chalifour translated Jeudy's answers to my questions into English for the English version below, also translating my questions into French for this all-French version, which you can read online or download as a PDF file. My thanks to him for this service. — A. D. C.]
•
Robert Capa, The Man Who Believed His Own Legend:
Q&A with Patrick Jeudy

ADC: I know from your filmography that you have done projects concerned with history, politics, cultural icons, and even photography. Robert Capa sits at the intersection of all those. Still, let me ask: What brought you specifically to Capa as a subject for a film of yours?
PJ: Robert Capa is a rather emblematic character in France: romantic in his love affair with Ingrid Bergman, courageous with his presence at D-Day, a concerned photographer with his coverage of the Spanish Civil War, and finally with his tragic death during the Indochina War in 1954. All was there for an epic movie.
ADC: To state your film's thesis perhaps too simply, you propose that Capa's feelings of guilt over the "The Falling Soldier" — an image we now know shows a real death that occurred during war games staged for Capa's camera — drove him for the rest of his life, perhaps even motivating him to take his last, fatal assignment in Indochina. How did you arrive at that interpretation of his life? Did it originate with you, or with your screenwriter, or did you come upon it elsewhere?
PJ: I wanted to tell the story of a romantic life with tons of images and photographs from archives. But Cornell Capa rejected the project. He had another one in mind.
Years went by and I researched more deeply the photograph of the Spanish Republican soldier. Challenging its veracity. I concluded that it was staged for bored photographers [Capa and Gerda Taro] who were waiting for action and needed pictures, and the soldier was pretending to be shot. My co-author, Gérard Miller, is a psychoanalyst. We are old accomplices. So this interpretation of "the man who wanted to live up to his legend" became obvious to us. It was also a very effective one. Our thesis fed on readings and research on Capa's psychology: an astute go-getter, poker player, ambitious, blunt and at the same time generous.
ADC: Given the mythology in which Capa's life and work have become embedded, the unquestioning reverence his name evokes, and the energetic resistance on the parts of many to the evidence that "The Falling Soldier" came out of a staged moment, did you anticipate trouble in obtaining permission from the Capa estate and the International Center of Photography (ICP) to use Capa images and other materials in your film?
PJ: Cornell Capa's intervention, as well as that of ICP's lawyers, was rather brutal. They sent us threatening injunctions. We soon understood they would do whatever it took to stop us from making the movie. They pressured friends and witnesses not to answer our questions, and Magnum not to license to us any rights of reproduction to any of Robert's photographs. I thought of giving up. However, the challenge of making a movie about a photographer without showing any of his photographs goaded me, and, in my opinion, made the film stronger, more centered on our thesis.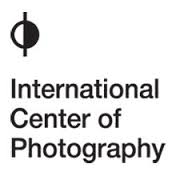 ADC: Did you plan to seek licensing rights to Capa materials through Magnum Photos (for images) and ICP (for letters and other documents)? Did you in fact approach either of those organizations for that purpose?
PJ: I knew Cornell Capa, whom I had met in 1982 and then again in 1997 or 1998, along with Robert's biographer Richard Whelan. I had shown them film clips of Capa after D-Day photographing on a Normandy beach with a priest standing near him, and some from Indochina on the eve of his death. Images never before seen at that time.
The date of my meeting with Cornell and Whelan is relevant, though, because at the time we were discussing the production of two versions of the film, a French one and an American one. I would have been in charge of the French one. In fact, what they were after was my financing and my images. Then Whelan backed out, claiming ill health, as I recall. So we withdrew from the deal. We then worked more on it, re-shaped it, and came out with our own scenario.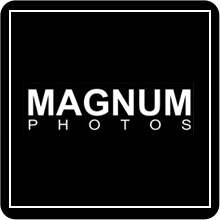 I was friends with François Hébel, then the director of Magnum, with whom I had already worked on various projects. The estate, the keepers of the "Robert Capa business," would have accepted a movie made under their watch as long as the myth would have been kept intact. That could not happen, so they brushed us away.
ADC: So Whelan had no active involvement in the film, even in the beginning?
PJ: No, Whelan was not working with me. I had read his book, but we did not communicate after my visit at his home in New York with Cornell. Back in 1997 or 1998, I think. That was also the time when we met Kershaw [Alex Kershaw, Capa's unofficial biographer], who had come to Paris to keep us informed about the state of his research for his own book. Jimmy Fox at Magnum had sent him to me, if I remember correctly. He gave us the impetus to resume the movie project.

ADC: How far along were you in the project when your producer, Luc Martin-Gousset of Point du Jour International, received the March 12, 2002 letter from John Sare, Cornell Capa's lawyer, threatening to sue over copyright violation, "droit moral," and other grounds if you did not abandon this project?
PJ: In 1997-98 we had an agreement to make a movie together. Then Whelan withdrew. We had financial support from French television, as well as from the Netherlands. The movie had been pitched for the Venice and Amsterdam festivals. Pre-sales had been arranged. We went on without Whelan.
Well, Cornell and Magnum had a project going on with the BBC. They wanted to prevent ours from happening by refusing us the licensing rights for Robert's photographs. What is amazing is that, as a photo-reporter, Robert Capa died fighting for the right to information, as a reporter. And yet his heirs censored us.
ADC: The threatening letter from Capa's lawyer assumes that Alex Kershaw, Capa's unofficial biographer, had some involvement in your film. Is that correct?
PJ: No, Kershaw did not work with me. He came to see me because he had heard from Jimmy Fox that I had been working on a movie about Capa. He was experiencing difficulties interviewing witnesses as ICP, or whoever, was working against him. We too gave up on interviewing witnesses: too old, too far, too many difficulties. During that time I had also asked Kershaw to work with me on the Bobby Kennedy movie. He wrote the text for the English version. His book Blood and Champagne on Capa was not related to my movie, though. At the time Cornell's lawyers read everything as a threat or a plot. That is why they "associated" Kershaw with me.
ADC: At what point in the project did you conduct your filmed interview with John Morris, Capa's friend and colleague and his picture editor in LIFE's London office on D-Day?
PJ: Morris's interview took place in 2000. I knew people in charge at Magnum France. I suggested using Morris to contextualize the film clips of Capa that I had found for a different film, Le club des archives. Everything went smoothly. When I made the Capa movie in 2004, I naturally included my conversation with Morris. I was its author. It had become an "archive" and it belonged to me. I should have been able to use it … but there are subtleties in French law.
Morris sued us after the movie was shown for the first time on television. He claimed that it was defamatory toward Capa. The court held us in contempt of one's right to one's image. [French law grants to individuals much greater control over the use of one's published likeness than does U.S. law. — A. D. C.] We had also used a photograph, Capa's image of the Spanish Republican soldier. The court did not ask us to pay any royalties for it — thanks to "fair use," maybe.
ADC: So, at the time you interviewed Morris in 2000, the film was already underway, and Morris understood that you were conducting the interview for use in the film, correct? And you obtained the standard written and signed release for use of the interview in the film, I presume?
PJ: Making a movie takes time. We had already given up on it two or three times. Not just because of ICP. We needed various channels to agree and cede rights, but the people in charge of such decisions changed. New ones came … In 2000 I directed the television program Le club des archives. The interview with Morris had nothing to do with the Capa film. Obviously, I had a release for that interview for use in that film; the interview had been both friendly and factual. In it, Morris talked of D-Day and marvelled at seeing the images I had found. When I made the Capa movie in 2004 I wanted to use that footage, thinking I had the right to do so. (Nowadays no one asks Brigitte Bardot for a release to use interviews she participated in circa 1960 …)
ADC: French law must indeed be subtle. In the States, laws relating to libel and slander (or other forms of defamation) apply only to the living.
PJ: Yes, French law is extremely subtle. The final judgment can change from one tribunal to the next. And if one appeals, the decision may change. We regret now that we did not appeal at that time.
[Note: All ellipses are in Jeudy's original answers to my questions. — A. D. C.]
(Part 1 I 2)
•
Patrick Jeudy is a French television director whose numerous documentaries have been broadcast on television worldwide. Audiovisual archives serve as the raw material for this filmmaker, whose projects emphasize French and American history. He directed a series of films about French Indochina and the battle of Dien Bien Phu, and weighed the fate of the Kennedys through movies about Dallas, Bobby, and Jackie (all aired in the U.S.)
Other of his films have examined such cultural figures as Marilyn Monroe, Eleanor Roosevelt, Jayne Mansfield, Al Capone, Richard Nixon, Charles de Gaulle, Grace Kelly, Robert Capa, and Robert Doisneau. His films, a number of which have won awards, have been presented at festivals internationally, including, in the U.S., Chicago, Washington, Sarasota, New York, and San Francisco. To contact Patrick Jeudy, click here.
For further information on Point du Jour International, producer and distributor of Jeudy's Capa film and other of his works, visit their website.

(Portrait of Patrick Jeudy © Société civile auteurs multimédia.)