[Note: Somehow my blogware sent out an unfinished version of this post last week. Here's the final draft. — A. D. C.]
Well, I certainly put my money on the wrong groundhog. Punxsutawney Phil was almost right, and Staten Island Chuck definitely not. We got five more weeks of serious winter, from February 2 right up to March 25, when we finally got to take our cats out for a much-needed walk in the back garden, their first since the cold took charge in December. Then, through the end of April, we got intermittent doses of chilly and damp.
Mini, the little black Egyptian cat, tends to accept uncomplainingly whatever life hands out to her (which is mostly good, excepting the annual visit to the vet).
But Billie the Bengal, her older BFF, wants what she wants when she wants it. I'm not sure she entirely understands that her human servants don't make the weather. For the last cold weeks she was so restless she even had trouble napping. She could hardly wait for some time outside — given 30 minutes or so of which on a leash in the morning, remarkably, she prowls and growls, activating her inner tiger, which calms her down for the rest of the day.
Nonetheless, we've made it through another winter and the chilly start of spring. I enjoy once again my morning walks with Billie and Mini, and the simple pleasure of popping out into the fresh air at other times.
Not Mounted, Just Holding Hands

If you share our fondness for living animals, you may not enjoy the Crappy Taxidermy site — basically, a curated online exhibition of an extremely narrowcast form of vernacular photography devoted to a highly specialized craft. Yet I think you should know that all of it exists: the website, the photography it displays, and the subject matter thereof. Because. And also because it somehow connects in my mind to the "selfies with the dead" trend that I've followed here.
You know Stan Freberg would have had fun with that idea. And now he's gone. For years I've used his classic "John and Marsha" routine — referred to in episodes of Mad Men, to the apparent befuddlement of millennials nationwide — as a teaching tool. I chose this parody of soap-opera banalities to illustrate the concepts of voice and tone, which apply to the construction of visual imagery no less than to dramatic performance. (I play it back-to-back with The Who's "My Generation" to drive that point home.)
When I started teaching, in 1970 (in the adult-education program at the New School for Social Research in NY), "John and Marsha" still got occasional airplay; most of my students were in their mid-20s or older, and they had heard it at least once, so it didn't need any explaining. By the end of that decade, when I'd settled in to regular teaching in the undergraduate BFA program at New York University's Tisch School of the Arts, things had changed. The piece still made its useful points, from a pedagogical standpoint. But, after I'd played it, students would look at me quizzically, and one or more would ask, "Who was that?"
I would reply, "Stan Freberg!" Then, seeing the blank look on all those young faces, I would elaborate: "You know — 'Who put eight great tomatoes in that little bitty can?'" Clearly, from their expressions, they thought me mad … and I knew I was getting old.
Hard to Believe, Indeed

But not that old. A new website, How-Old.net, uses an algorithm to guess the genders and ages of people from their photos. Based on Microsoft's newly released Face Detection API (application program interface), this exemplifies what software geeks call "Machine Learning." Here's an excerpt from their breathless hype for it:
So What's The Magic Behind All This?
This may be hard to believe but it took a couple of developers just a day to put this whole solution together, starting with the pipeline from the web page to the Machine Learning APIs to the real time streaming analytics and real time BI. This turned out to be a great example of the power of Azure services. The key components of this solution are:
Extracting the gender and age of the people in these pictures.
Obtaining real time insights on the data extracted above.
Creating real time dashboards to view the above results.
Blundering into it while surfing, I gave it a simple test, uploading the headshot atop this post, made in late 2014, shortly after I'd turned 71. It guessed my age at 91. Still a few bugs in the system, lads. But it verifies my belief that, if they want us to take seriously the notion of artificial intelligence, they have to accompany that with acknowledgment of its inevitable corollary — artificial stupidity.
Knowledge-Based Trust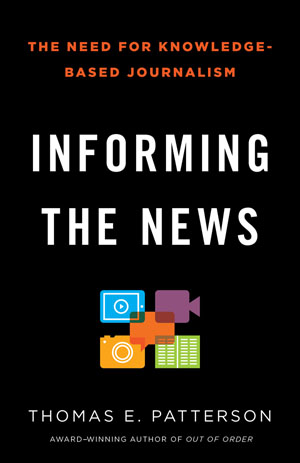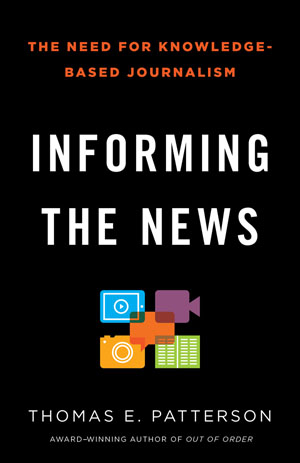 Speaking of algorithms, "Google wants to rank websites based on facts not links," according to Hal Hodson's February 28, 2015 story at New Scientist. Hodson explains,
"A Google research team is adapting [its] model to measure the trustworthiness of a page, rather than its reputation across the web. Instead of counting incoming links, the system – which is not yet live – counts the number of incorrect facts within a page. 'A source that has few false facts is considered to be trustworthy,' says the team. The score they compute for each page is its Knowledge-Based Trust score."
What a concept! Having advocated at this blog for knowledge-based journalism and knowledge-based criticism, and have railed repeatedly against the prevalence of disinformation, misinformation, and factoids in much of what passes for professional-level online reportage and commentary, I certainly endorse any "knowledge-based" system for Google ratings. I'd expect this blog's Google ranking to rise rapidly if and when they institute such a rating system; looking forward to the beta roll-out.
Portlandia Redux


I spent the last week of April in Portland, Oregon, reviewing the portfolios of "emerging" to mid-career photographers and hanging with some esteemed colleagues at Photolucida.
Back in the early '90s I forswore further participation in this form of speed-dating, as I derived no tangible benefit from it and felt it squandered me as a resource. None of that has changed. But now and again in recent years I've made exceptions, either to serve my local community (ASMP-NY) or because I wanted to see the festival or city hosting the review. It also gives me a quick overview of what a cross-section of photographers are up to, which proves useful in various ways. And it enables me to spend some time with old friends like Alison Nordstrom, Roy Flukinger, and Harris Fogel, while making new ones.
If one needs proof that we have a plethora of carefully crafted, thoughtfully conceived projects in this medium, events like Photolucida provide it by the cartload. I looked at 48 portfolios in four days, for 20-minute one-on-one cold-calls each, and found almost all of them ready for exhibition and/or publication. They included everything from the work of an older man with Parkinson's who makes his tremors part of his image-making process to a young woman who allows her saliva to etch into exposed non-representational negatives, and from someone making b&w macrophotograph scapes of his own skin to someone Photoshopping selfies and crowdsourcing their personal characteristics.
Yet nothing that blew me away, little that took real risks, and way too much reliance on the standard visual and conceptual tropes about which I've written at length here.
As I've noted before, we've become the first culture to produce substantially more artists with professional aspirations than our system can possibly absorb. Though more egalitarian than most gatekeeping systems, the photo portfolio-review system enables entry for a few while feeding the hopes of the many — American Idol writ small, if you will. No harm done, I suppose, and it keeps them off the streets. But I saw people there I've seen at such events since the mid-1980s, people with monographs and museum shows and major collections to their credit. At some point, 't'ain't fittin' for them to take up spaces meant for the up-and-coming, whose chances are slim to none as its stands.
"It's Still February, Correct?"
Major cultural figures have taken to making their medical decisions public. In the most widely discussed recent instance, Angelina Jolie in late March announced her reasons for having her ovaries removed. Less widely noted was the fact that Kanye West earlier that month revealed that he'd opted for the excision of his ego — on the grounds that, although presently benign, it threatened to metastasize at any moment. "One of my biggest Achilles' heels has been my ego. And if I, Kanye West, the very person, can remove my ego, I think there's hope for everyone," he told some 350 students in a 20-minute talk at the prestigious Oxford Guild Society at the Oxford University Museum of Natural History on March 2, 2015. (Apparently he believes that Achilles had multiple problematic heels.)
West failed to indicate when the delicate, high-risk operation took place, or the prognosis from his neurosurgeon. Remission appears to have not lasted very long, regrettably. In the green room before his lecture "Yeezus" required "hummus, raw asparagus, bottles of Volvic mineral water without labels, a small variety of tea bags, double espresso available to be made if requested, and a full-sized mirror." And his behavior and public statements since then suggest an aggressive resurgence of the condition, which in his case may prove incurable.
"It's still February, correct?" he asked the adoring crowd at one point.
I try, I really do, to grasp the genius of such lyrics as "She's gonna think that I'm lying, just spit a couple of lines / Then maybe I'll be able to give her dick all the time, and get her high." But I fail.
Film the Police (cont'd)

However the murder and manslaughter charges against six Baltimore police officers play out, we all know for a certainty that they'd never have gotten lodged in the first place had citizen journalists not recorded videos of the takedown of Freddie Gray on their cellphones. Without their volunteer documents of officers callously dragging the screaming, limp-legged Gray — whom they arrested without grounds — along the sidewalk and shoving him into their van, they'd walk around free today.
The internet is awash with amateur videos of police officers behaving criminally, incompetently, and violently. We can no longer pretend that these represent the rare bad apples in an otherwise untained barrel. This is a pervasive, systemic problem that goes back to the early days of the republic. The wealthy white power structure that ran this nation from the beginning has always required the police to serve first and foremost to keep what the upper class considers the "other" — the poor and working-class, minorities, immigrants — cowed. Plus ça change, right?
Consequently, a substantial percentage of law-enforcement personnel and others in the criminal justice system consider themselves the law, and consider themselves above the law — like the racketeers who ran Ferguson, MO. This becomes obvious even in TV shows patently intended as pro-law enforcement PR campaigns, such as Chicago P.D., with its unabashed celebration of the rough-justice, we're-the-law-in-this-town attitudes of "peace officers" on a force notorious since the city's founding and currently embroiled in yet another of its endless scandals.
In the context of rampant, indiscriminate, nationwide police brutality and corruption directed primarily (but hardly exclusively) at minorities and the poor, filming the police has simply become one of the obligations of citizenship. The fact that thugs with badges and guns object to citizen journalism — like the still-unnamed U. S. Marshal in Los Angeles who illegally seized and destroyed the cellphone of Beatriz Paez as she lawfully filmed a team of marshals on a public street — provides all the rationale anyone could need for recording all of them continuously, even when going about the most seemingly innocent of their tasks.
Keeping the police (and their all-too-frequent accomplices in crime, the judiciary and the district attorneys' offices) honest doesn't just constitute a civic duty; it's enlightened self-interest. Because what has happened to Freddie Gray, Eric Garner, and so many others could happen to you. To reassure yourself that you have every right to film police in any public situation, so long as you don't physically interfere with their work, read — and download, and print out, and carry with you — the ACLU's advisory on that subject.
And teach your children well. You can start them off with this video, "Know Your Rights with Joseph Gordon-Levitt, The Gregory Brothers and the ACLU!"