[Editor's note: Responding to emailed questions from Bruce Young, assigned by the official journal of the National Press Photographers Association (NPPA) to write an account of this blog's inquiry into Robert Capa's actions on D-Day and the subsequent fate of his images, noted photojournalist J. Ross Baughman drafted the following statements, which he sent to Young in October-November 2014. Only brief excerpts therefrom and paraphrases thereof appeared in Young's account as published, drastically muting Baughman's severe indictment of Capa and John Morris, his picture editor at LIFE's London office. To put Baughman's full statement to Young on the record, I present it here, as written, in two parts. Part 1 appears below; the second will follow. — A. D. Coleman]
•
Reciprocity Failure

by J. Ross Baughman
When they first contacted me for assistance on a substantial article about Robert Capa's conduct on D-Day, Donald Winslow, editor of News Photographer magazine (the official journal of the National Press Photographers Organization) and Bruce Young, the writer he assigned to this task, implied that the fresh understandings which have emerged from the investigation at this blog were nothing less than stunning. That's why Winslow asked me to walk Young through the research and answer any questions, and why I agreed to do so.
Toward that end, I provided Young with timelines and an A-to-Z list of Capa's offenses, expecting that these would be effectively condensed in what Winslow described as a major feature story for the very next issue of the magazine.
Several of my points survive in the nine-page story they created, certainly one of the longest articles I've ever seen the magazine publish during my 40 years as a professional photojournalist. Of course I was deeply disappointed when the thrust of my discoveries was diluted, scattered, and dismissed. What follows are sections of what I originally sent to Young, in a series of email responses to his queries.
•
Here's some of how I came to my conclusions, and some of these points were not at all emphasized in Coleman's blog series. In addition to summarizing what I wrote in my posts at the blog, I will elaborate here and offer a bit more:
We have a tight sequence of exposures that proves Capa took the five opening exposures while still standing on the lip of the landing craft. How is it possible that Capa was not hit by enemy fire after standing at full height, relatively still on the bow, without anything to hide behind and totally exposed for nearly two minutes? This is nothing like those troops that got nailed in their boat as [director Steven] Spielberg told it [in his film Saving Private Ryan], even though the filmmaker says he did everything he could to make his Omaha Beach look just like Capa's view. The conflation of these two incompatible accounts is what makes it so hard for us to question Capa's heroic reputation.
However, we must look at the proof right in our hands. After nearly an hour into the invasion, enemy fire was greatly reduced, nearly non-existent on that section of the beach. Capa had arrived with the regiment's headquarters staff. His frames and his unscratched condition prove what was really going on. When the landing boat's crewman literally kicked Capa in the butt to get him off the boat, he only had five or six shots left before reaching frame No. 37, the absolute end of the roll.
The remaining sequence shows a tight, rather brief arc of his movements, basically moving from landing ramp to the first obstacle, on to the wrecked tank, then back out to the boat that took him away. The next to last frame is the most well-known, "The Face in the Surf," and after that Capa is described by others as leaving the beach.
Even with all this said, it is this next part that bothers me most, on a personal level, a psychological level, even a spiritual level. If Capa left the beach unscratched and waded out to the hospital ship, we know what time that happened. The hospital ship's log shows when they arrived and when their ramp was damaged, leaving them stuck on the sand. We also know when Capa climbed aboard it. We know that the ship sat crippled and unable to move out in the surf for another 45-55 minutes. Only after the repair were they able to back the ship off the sand.
When Capa got aboard, he had an incredibly long time to stop shaking, to gather his wits, even to get a fresh dry uniform if he had asked for it. Then he could have returned to Easy Company just steps away. He had the better part of an hour to wrestle with his fear and decide, "Wait, I owe it to those troops, to John Morris, to people at the press pool waiting for my film, and to all of the millions of LIFE readers, to get back out there." Capa had a terrible, slow-motion moral decision to make; and yet he did not do what he certainly realized was required of him.
If Capa's escape from Omaha Beach had been a rash, impulsive choice, I would have much more sympathy for his circumstance. If he had panicked, and then the boat had pulled away, he might have had powerful remorse, but then, well … there would have been nothing he could do about it. He couldn't change his mind after the hospital ship was back out in the middle of the English Channel.
Instead and in fact, we know that he had the incredible opportunity to get it right and try to catch back up with the boys on the beach. But he didn't.
•
Let's go back to 6 June. Capa's efforts on the day of the invasion were poor overall, and I would argue that his 10 or 11 frames show a miserable lack of drama. The often-published "face in the surf" was little more than an accidental grab frame, and shows that Morris was a better salesman than Capa was a photojournalist.
Once on Omaha Beach, Capa did not demonstrate qualities such as courage and enterprise so often attributed to him, for instance, by the Overseas Press Club gold medal given annually in his name. Capa's biggest supporters today seem motivated out of loyalty and fondness to spread invented, heroic strengths onto his D-Day efforts that are simply not in evidence.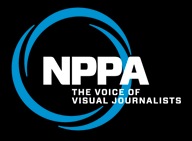 The following list of facts is not born out of antagonism or disrespect. They are simple contradictions to the myth that the Capa brothers, his photo editor and, unfortunately, historians have kept repeating. If the NPPA magazine can help set the record straight, the photo community might learn a more realistic account of what happened, and stop propping up the fantasy. There are enough other examples of Capa's good work and willingness to walk in the face of danger without relying on false interpretations of his conduct on D-Day.
• Did Capa arrive in the first wave on June 6th, as is so often described? No, he landed about an hour later.
• Did he stand up in the face of withering enemy fire, even turning his back on them, in order to make photographs? No. For the first several minutes, he stood conspicuously alone at the bow of his boat without drawing any enemy fire, simply because the danger had become sporadic by then.
• Did half of all the images he made that morning happen before he even got off the boat, much less put his boots on the ground? Yes.
• Did he take lots of photos during the heat of action, the main objective of any combat photographer? No.
• Was an ordinary Coast Guard photographer named Robert F. Sargent able to document the invasion on Omaha Beach with pictures equal to and even better than Capa? Yes.
• Was Capa surrounded by horrific casualties on his section of Omaha Beach's Easy Red? No.
• Did the vast majority (over 85 percent) of Easy Company continue on unwounded, defeating the German troops in their sector within two or three hours? Yes
• Did any of Capa's D-Day photographs focus on the battle's emotions, the result of Capa getting close enough to the troops he was covering? No. The facial expressions of soldiers are nearly undetectable on every single frame.
• What about living up to his own advice? ("If your pictures aren't good enough, you're not close enough.") Did Capa's fear and failure on D-Day lead directly to professional hypocrisy? Yes.
• Did Morris repeatedly give Capa his first choice of assignments, causing fellow LIFE photographer Robert Landry to complain bitterly about such overt favoritism? Yes, according to Morris.
• And, as you have asked, did Capa spend an hour-and-a-half on the beach (as he claimed), or only 30 minutes at most, followed by an hour taking refuge in the hospital ship even though he was unscratched? Ship's logs prove the latter case.
• Did Capa, by being out-of-touch by choice for 36 hours after the invasion, leave Morris, the [wireless] pool, LIFE's editors and the public in an entirely unprofessional lurch? Yes.
• Did Capa try to shift the blame for his paltry performance, or even just passively allow it to fall temporarily, on a fellow staffer just to salvage his own reputation? Yes.
•
(To be continued. For an index of links to all posts in this series, click here.)
•
In 1978, at the age of 23, photojournalist J. Ross Baughman became the youngest professional ever awarded the Pulitzer Prize, and was cited for his coverage of the guerrilla war in southern Africa. While continuing to work that same year as the first contract photojournalist ever hired by the Associated Press, he competed against himself with two other nominations: For infiltrating the American Nazi movement over nine months to uncover their assassination and bombing plans and once more for being the first journalist to ever accompany Palestinian commandos operating behind Israeli lines.
Baughman soon went on to become an international lecturer on journalism ethics, a university professor and founder of the photo agency Visions, which specialized in long-term, high-risk, difficult-access investigative photo essays around the world. He has covered wars in 11 countries; his work has appeared everywhere from LIFE to Vanity Fair, Newsweek, Time, Stern, The New York Times Magazine and Vogue.
Some of his writings and photographs may be seen at Wikipedia and at his own website. For his previous Guest Post, click here. To contact J. Ross Baughman, click here.
•
This post supported in part by a donation from Amanda Tinker.