For several years in the early 1970s I wrote annual summaries of the preceding year's notable events in the world of photography for Collier's Encyclopedia Yearbook — as its name implies, an update of and supplement to that reference work. I took the assignment as an opportunity each year to create a time capsule of sorts, intended for unpredictable and even unlikely reference by readers I assumed would not normally track the medium, thus unfamiliar with its issues and field of ideas. An unusual challenge.
The length was fixed at 1500 words. The publishing schedule required completion of the assignment by late fall (November 1, as I recall), with the volume sent out to subscribers in early spring, around this time. I just came across the one that appeared 40 years ago in the 1975 edition of the Yearbook, synopsizing the year 1974 (and the last months of of 1973). Here it is, in its entirety. — A. D. C.
•
Photography: 1974
This year may well be remembered as a pivotal one for photography, a turning point in its progress toward widespread recognition as the dominant visual art form of our age.
It was a year which witnessed photography's full-scale invasion of the art world on many levels. In addition to its continuing prevalence as the primary mode for the documentation, presentation, and merchandising of conceptual art, photography entered into remarkable new relationships with contemporary art.
Photo-realism
One of these is the newly prominent school of painting known variously as new realism, super-realism, sharp-focus realism, or photo-realism. This genre — whose practitioners have included Malcolm Morley, Chuck Close, Richard Estes, Audrey Flack, and Joseph Raffael — arose during the late 1960s but in the past few years has coalesced into a major movement, centered in the United States but increasingly influential elsewhere.
As the name implies, photo-realism is an approach to painting which is heavily affected by, and in most cases entirely dependent on, the way in which the camera registers the visual world. With only a few exceptions, the artists working in this vein make vastly enlarged but otherwise exact copies of photographic images in oil on canvas.
The differences between the paintings and the photographic enlargements are unrelated to creativity or content. Paintings, of course, are still more marketable (and at much higher prices) than photographic prints. These paintings exploit the current fascination that the art world has for photography and, in addition, provide something resembling subject matter to an audience increasingly befuddled by the hermeneutical remoteness of present-day art activity. Consequently, they have proved to be the most salable art objects since the heyday of pop art.
Photography invades the art world
Photography has finally established itself as a creative and highly salable medium in the art market. The prices for vintage photographs have skyrocketed in the past year, with individual prints by such masters as Julia Margaret Cameron, Edward Steichen, and Paul Strand being sold for thousands of dollars, when only two years ago they commanded no more than a few hundred dollars apiece. Partly because of increased acceptance of photography as a legitimate art form, and partly because in times of economic instability people look for tangible things in which to invest, the market for photography is booming.
A growing number of major art galleries — Sonnabend and O. K. Harris in New York and Harry Lunn in Washington, D.C., for example — have begun the regular presentation of photographic work by such artists as August Sander, Cecil Beaton, and László Moholy-Nagy. One New York City showplace, the Robert Schoelkopf Gallery, opened this spring a special section devoted exclusively to photography. Another new arrival on the scene, the Scott Elliott Gallery, established an unusual policy of presenting rare photographic imagery along with works in other media in exhibits that were concerned with specific periods and genres of recent art history.
New institutions
Two sizable new photographic institutions were established in 1974. The first is the Center for Photographic Arts, in Chicago. Founded by Mickey Pallas, the center includes a large gallery space, a library and research center, and a museum for the display of antique cameras and equipment along with photographs of historic interest.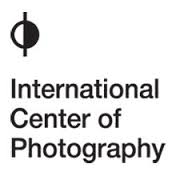 The second is the International Center of Photography, located in the old Audubon House on the east side of Central Park in New York City. The ICP is the home of the International Fund for Concerned Photography, Inc., an organization established in 1966 by Cornell Capa. In addition to serving as a springboard for an extensive program of exhibitions, publications, and educational programs and lectures, the ICP plans include a collection of prints, negatives, and books for research purposes.
Exhibits and publications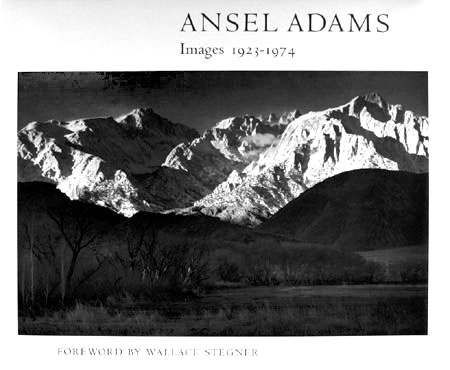 The two most prominent photographers of the year were Ansel Adams and W. Eugene Smith. Neither of these artists had been ignored by his peers or by the public, but each has recently brought a long-term project to fruition. For Adams, it was the conjunction of a major retrospective exhibit and the concurrent publication of several monographs on his life's work. The retrospective traveled across the country, winding up at the Metropolitan Museum of Art in New York. It was accompanied by a simultaneous exhibit and sale of his original silver-prints at the Witkin Gallery in New York City from May 15 to July 28. This show grossed over $70,000 in print sales, a record for a living photographer.
For Smith, it was the publication of the photojournalistic essay "Minamata," on which he and his wife Aileen have labored for the past five years. The essay is an extended, in-depth study of a small Japanese fishing village devastated by industrially generated mercury poisoning, as well as an account of the long and painful process of forcing the polluting company to accept legal and moral responsibility.
The "Minamata" essay — completed even after a beating by company thugs left Smith close to blindness — was presented in the April issue of Camera 35 magazine. Smith was given complete editorial and layout control, a virtually unprecedented privilege for a photojournalist but one for which Smith has been fighting since he resigned from LIFE magazine over their handling of his famous essay on Albert Schweitzer. The overwhelming impact of the Minamata story was ample vindication of Smith's stance regarding the autonomy of the photojournalist, and was also proof of his continuing vitality as a major contributor to his medium.
Among other noteworthy publications of the year were Abigail Heyman's Growing Up Female, a strong if sometimes simplistic book-length essay on the trials and tribulations of being a woman in contemporary America; Drums of Life by Chester Higgins, Jr., a study of the modern black man's experience in this country and a companion piece to his first book, Black Woman; and Dorothy Norman's Alfred Stieglitz: An American Seer, the only large-scale study of this seminal figure in print.
There were a number of important exhibitions this year, with museums and galleries around the country paying increased attention to photography. The M. H. de Young Memorial Museum in San Francisco mounted a huge show of more than 500 photographs of various sorts by 23 young artists in the region. Titled "New Photography: San Francisco and the Bay Area," the show generated considerable controversy, largely because most of the work in the show was a far cry from the more traditional photography popular on the west coast since the time of Edward Weston (1886-1957). Such controversy promised to have a salutary effect, however, and the exhibit established the de Young Museum as a potent and formative force in current west coast photographic activity.
In New York, the Museum of Modern Art presented two shows. The first, called "New Japanese Photography," was less comprehensive than its title suggested. It actually restricted its concerns quite narrowly to contemporary documentary photography in Japan, covering that terrain with relative thoroughness but entirely ignoring such other areas of Japanese photographic inquiry as color, staged imagery, and the erotic. The second, smaller exhibit, consisted of a group of images of a male nude on metal, paper, cloth, and plastic by Sonia Landy Sheridan and Keith Smith, created by means of the 3M Color-in-Color process. The 3M machine employed by these artists is a photographic color-copying device which, when used with various other machines, is capable of manufacturing a virtually infinite stream of combinations and permutations from a single image. Such generative systems, as they are called, are becoming increasingly popular in art-world experimentation.
Also in New York, the Whitney Museum of American Art late this year held a major exhibit of American photography, which included 259 photographs reviewing photography in America from 1841 to the present. The show opened November 21.
Gallery shows of note during the year included retrospectives by two old masters: Clarence John Laughlin, a Southern Gothic mythmaker, and Edmund Teske, a virtuoso of the Sabatier effect (loosely termed solarization) and a romantic surrealist. Lucas Samaras, who exhibited and published a remarkable extended series of manipulated Polaroid images several years ago, kept up with developments in the technology by presenting a small show at the Light Gallery and a larger show at the Pace Gallery, both in New York, of intriguingly altered prints from Polaroid's new SX-70 camera. Emmet Gowin, one of the most consistently powerful image makers of the younger generation of photographers, added another chapter to his poignant, rather somber family album in another show at the Light Gallery.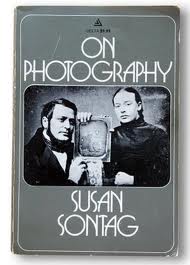 Perhaps as a harbinger of photography's newfound cultural acceptance, the ranks of photographic critics were swelled briefly when essayist and critic Susan Sontag turned her attention to the medium in a series of articles on photography published in the New York Review of Books.
(First published in Collier's Encyclopedia Year Book 1974, Crowell-Collier Publishing Co., 1974, pp. 425-428.)