As I noted in a post from September 2013 on the subject of the imitation by visual artists of work in other media, "[P]hotographers' commonplace practice of basing photographs on works of graphic art, often in detail and faithful to the originals, is celebrated, not condemned, by the very same community that objects, vociferously, when painters and other graphic artists imitate or derive iconography from photographic images. What inexplicable double standard operates here?"
The issue foregrounded itself when a high-profile exhibit of paintings by Bob Dylan made headlines in 2011, evoking piles of blather about the fact that he'd based many if not all of them on photographs, the rights to which he'd licensed for that purpose. You can sample the blather, and the vitriol, in M. H. Miller's "How Many Paintings Can One Man Make Before He Decides to Stick to Music? Bob Dylan Gets a Second Show at Gagosian" from December 4, 2012, in the New York Observer. (E.g., "To say that Mr. Dylan has reappropriated the work of others in his music is a vast understatement — it's more like the music's reason for being, and Mr. Dylan's primary stylistic trait." Right. Miller needs to learn the definition of reappropriate, because that's surely not what he means by his snark.) Then contrast that jejune posturing with poet and scholar Robert Polito's erudite, accessible "Bob Dylan: Henry Timrod Revisited" at the Poetry Foundation website.
Having taken a substantial enough interest in this topic to explore it in a number of posts, I now collect instances in which such imitations — variously described as homage, borrowing, appropriating, and copyright violation — become news, along with commentaries relevant to these cases.
But photographers don't only replicate the iconography of paintings and other works of graphic art, as evidenced by the instance below.
The Photographer and the Sculptor
The most recent case to reach the courts and make headlines involves (a) "The Column," a stainless-steel sculpture by 87-year-old artist and World War II veteran Frank Gaylord, installed in 1995 as part of the Korean War Veterans Memorial in Washington, DC; (b) a photograph thereof made in January 1996 by John Alli, an amateur photographer, that he titled "Real Life"; and (c) a 37-cent postage stamp "and related merchandise" based on Alli's photograph, issued in 2002 by the United States Postal Service (USPS) to commemorate the then-upcoming 50th anniversary of the Korean War armistice.
In a March 2010 report, "Federal Circuit Stamps Out Feud Between Postal Service and Sculptor," Nicole Rizzo Smith notes that "In 1990, a sculptor and Korean War veteran, Frank Gaylord, won a contest to create a Korean War Veterans Memorial in Potomac Park in Washington, D.C. … Mr. Gaylord and the contractor hired by the government to supervise the project agreed that Mr. Gaylord would hold rights in the work, and he went on to receive five copyright registrations on the sculptures." Rizzo has the date wrong — the contest took place in 1986 — as well as the war in which Gaylord fought, but the copyright information proves accurate.

Julia Halperin's May 25, 2012 follow-up at BlouinArtinfo.com — "Postal Disservice: Could a Sculptor's Fight for Royalties From a Postage Stamp Change Copyright Law?" — covers the initial decision by the Federal Circuit Court, which declared Gaylord not just entitled to receive a one-time $5000 payment (the most ever paid until then by the USPS for licensing rights) but eligible to recover royalty payments as damages.
Halperin writes, "While technical, this recent ruling does set a precedent for copyright holders suing the federal government, according to Gaylord's lawyer, Heidi E. Harvey, of the law firm Fish & Richardson. 'This decision sets a precedent for anyone — the author of software, or even a training pamphlet — whose copyrighted material was used by the government to claim a royalty if the government didn't secure the proper rights,' she told ARTINFO." Halperin continues:
"What might this case mean for artists? 'I don't have any sense that this became a marquee decision that has artists worried across the country,' said Anthony Falzone, a lecturer in law at Stanford Law School and one of the principal authors of an amicus brief supporting Alli back in 2006. 'People just kind of view this as an odd case because it involve a sculpture and a postage stamp,' he said. (That didn't stop the Andy Warhol Foundation or artists Barbara Kruger, Jonathan Monk, and Allen Ruppersberg from signing onto the amicus brief, however. All identified [themselves] as 'parties who care about and exercise the free expression rights that fair use protects in the visual arts and beyond,' and argued that Alli's photograph constituted fair use.)"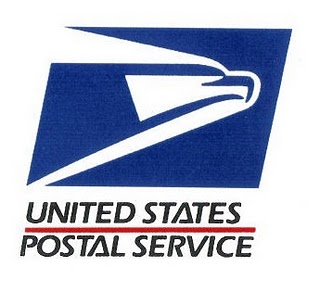 According to an Artnet.com story by Eileen Kinsella dated February 11, 2015, on February 4, 2015, "the U.S. Court of Appeals for the Federal Circuit upheld an earlier decision against the United States Postal Service (USPS) that it must pay [Frank Gaylord] $540,000 for the unauthorized reproduction of his artwork on a postal stamp." While the USPS licensed its use of Alli's image from the photographer, they neglected to obtain from Gaylord any permission to use what the court considers Alli's "derivative work," though Alli advised them to do so. (Click here for a PDF file of that ruling. I commend it to you for the clarity of its reasoning and language.)
And while Alli was free to make and publish that image for non-commercial purposes, he wasn't free to profit from it, nor to license it for commercial usage. (According to the ruling, consequent to "a 2007 litigation settlement" Alli "agreed … to pay Mr. Gaylord 10% of 'net retail sales' for his direct sales of Real Life," presumably referring to prints thereof.)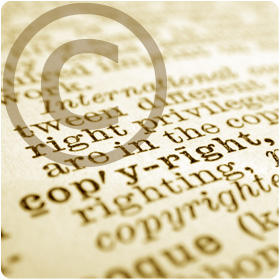 As he doesn't work professionally in photography, we can excuse Alli's ignorance of copyright law. Apparently, however, the representatives of the postal authorities responsible for choosing artwork from which to generate stamps have managed to remain unaware of U.S. copyright law, a separation of powers that has now cost the taxpayers over half a million dollars — since the USPS surely could have licensed the necessary usage from Gaylord for much less than the princely sum he'll now receive.
From the U.S. Court of Appeals decision:
"From the very outset of the process of selecting an image for the commemoration, the relevant Postal Service advisory committee fastened onto the idea of using The Column on the stamp.  It selected Mr. Alli's photograph of The Column for the stamp face, and it paid Mr. Alli a one-time fee of $1,500 for the right to use his photo.
"The Postal Service did not seek Mr. Gaylord's consent to use The Column — the photograph was a 'derivative work' … — before issuing the stamp in 2003 and Mr. Gaylord never gave his consent. … Mr. Alli has already been paid and the government does not seek reversal to subtract that $1,500 payment. What remains is to apportion the revenues, here equaling the gains, to Mr. Gaylord's contribution. The 90/10 split accomplishes that goal."

As Halperin wraps up her story, "In the end, notes Harvey, courts treat questions of fair use on a case-by-case basis." She quotes Harvey thus: "If you're looking for a case that is going to tell you once and for all what side of the line that you're on, neither the Prince case, nor Fairey case, nor our case is going to do it."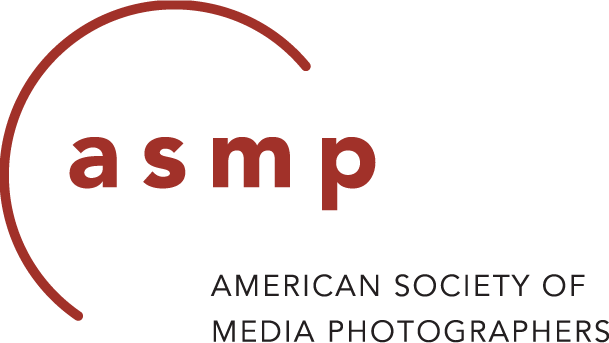 A cautionary tale, surely, especially for those who manifest a blind faith in the "fair use" exception to the copyright law as protection. I find it noteworthy that no photography-specific organization — not the American Society of Media Photographers (ASMP), not the National Press Photographers Association (NPPA) — signed on to the amicus brief, though the case involved the commercial licensing of a photographic image as the copyright violation.
•
For an index of links to all posts related to this story, click here.