Behind the Pictures
Photographer Rob McElroy's investigation, first published here at Photocritic International on June 26, has revealed that the contact prints seen in TIME's May 2014 online video, "Behind the Picture: Robert Capa's D-Day," purportedly showing samples of Capa's Omaha Beach negatives "ruined" by emulsion melt, are actually carefully constructed, digitally altered fakes.
McElroy has demonstrated that, inarguably, the "ruined" negatives scrolling down the screen in the video as John Morris recounts yet again that now-discredited myth are in fact nothing more than digitally altered versions of Capa's successful 11 exposures. Concocted by Adrian Kelterborn of Magnum Photos, in collusion with Cynthia Young of the International Center of Photography and Mia Tramz of TIME, this fraud becomes the latest in a long string of deceptions and outright lies about Capa's actions and output that stretches back to D-Day itself.
This forces me to add explanatory notes to all previous posts in this series that include discussion of those "damaged" negatives, which I now know constitute forgeries. Much more importantly, it mandates a reconsideration of the major players in the Capa industry, whose willingness to play fast and loose with the evidence now stands clearly exposed.
Kelterborn is "the lead multimedia producer of Magnum in Motion (MIM), the multimedia department of Magnum Photos," according to his bio.* Young is the Curator of the Robert Capa Archive at the ICP. Tramz is an Associate Photo Editor at TIME, and formerly a Magnum intern, according to her bio. Thus Magnum, the ICP, and TIME are all equally implicated in this falsification of photographic evidence, and are all equally accountable. Furthermore, former LIFE picture editor John Morris certainly approved Magnum Photos' use of his commentary as voiceover for this project, which serves to put his stamp of authenticity on the video, and doubtless viewed the final version; thus he shares culpability with the other conspirators in this fraud.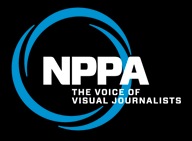 All of this constitutes blatant violation of professional ethics in the field of photojournalism, as articulated in the Code of Ethics of the National Press Photographers Association (NPPA), which applies equally to "[v]isual journalists and those who manage visual news productions." For that reason, I've sent Sean D. Elliott of the NPPA's Ethics Committee the following letter, urging an investigation of this cluster of abuses.
•

June 27, 2014
Sean D. Elliott, Ethics Committee Chairman National Press Photographers Association c/o The Day Publishing Company 47 Eugene O'Neill Drive New London, CT 06320-1231
RE: Call for an ethics investigation of the TIME LightBox video "Behind the Picture: Robert Capa's D-Day"
Dear Mr. Elliott:
I believe that a grave violation of the NPPA Code of Ethics has surfaced in a video presentation from late May of this year on TIME magazine's website. I am therefore calling on your committee to investigate the matter, using the full power of the association's good standing, influence, and wide membership to publish the findings. If any of the key figures in the production of this deceptive publication hold current NPPA membership, appropriate sanctions should of course follow.
The particular cornerstone for my request comes from the NPPA's code, which requires that "Editing should maintain the integrity of the photographic images' content and context. Do not manipulate images or add or alter sound in any way that can mislead viewers or misrepresent subjects."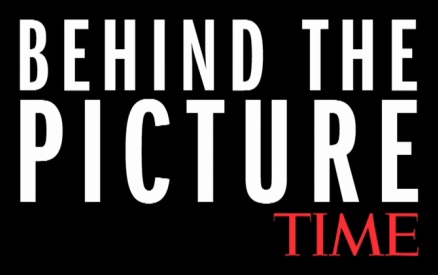 As a top editor at Magnum assembled the story of Robert Capa on D-Day, and realized that he didn't have enough material to represent and explain how Capa's Omaha Beach film was supposedly damaged during processing, he elaborately faked key visual evidence for a documentary. Apparently he felt that this was not only necessary but ethically acceptable, and then chose to execute it in a painstakingly disguised but ultimately illogical way.
The resulting video then received the approval of the Robert Capa Archives at the International Center of Photography, and got sent on to TIME magazine's editors, who uncritically accepted the video as entirely factual and published it on their website on May 29, 2014, in anticipation of the 70th anniversary of the Allied invasion of France.
On the video's final credits screen, there is no mention of any photo illustration or anything even vaguely along those lines. Such a notification, even announced in such a diminished way, would have been crucial. The level of editorial detail in that list is fine enough that it mentions the "Capa contact sheets © The International Center of Photography/Magnum Photos," but nothing else about the nature of said "contact sheets." You can see and download a screenshot of these credits directly at: http://www.nearbycafe.com/artandphoto/photocritic/wp-content/uploads/2014/06/Capa_D-Day_TIME_video_2014_credits.jpg
Specifically, the video lists Adrian Kelterborn as editor of the video. Kelterborn is the lead multimedia producer of Magnum in Motion (MIM), the multimedia department of Magnum Photos. He worked on this video in close collaboration with Cynthia Young, the Curator of the Robert Capa Archive at the International Center of Photography, which holds the Capa D-Day negatives. Jonathan D. Woods and Olivier Laurent are the two editors who oversee the TIME LightBox webpage and approved publication there of this video. Former LIFE Picture Editor John G. Morris provided the text and narrative audio track.
Questions might also get asked of Ben Cosgrove, who is particularly involved with LIFE's archive of photographs, and Mia Tramz, who wrote about Capa for the TIME article accompanying the posted video at the TIME website.
Here is the URL for the video in question, "Behind the Picture: Robert Capa's D-Day": http://time.com/120751/robert-capa-dday-photos/
From the time stamp beginning at 1:43 and continuing for 28 seconds until marker 2:11, viewers see a panning camera shot of what appears to be nearly two dozen spoiled negatives. The voice-over by John Morris recounts his oft-repeated explanation of how a lab technician at LIFE's London bureau completely "ruined" almost all the film taken by Robert Capa on Omaha Beach. Immediately before and after this sequence, many rare but apparently authentic vintage documents are shown that relate to Capa's coverage, including enlarged prints, a contact sheet, caption sheets handwritten by Capa, and even Morris's military credentials.
Kelterborn's video scene was made by first "whiting out" all of Capa's images from a scan of the contact sheet. At the same time, the negative numbers and other data at the edges of the film were retouched out. Because the level of detail around all of the sprocket holes is so fine, this was most likely achieved in Photoshop or some comparable application. Then the resulting image was simply rotated 90 degrees to the right, and Kelterborn panned across it three times to generate enough image coverage to match the duration of the audio segment related to those negatives. This rough, cut-and-paste effort accounts for the jumpy repeating edits. Even a highly unusual torn edge next to the missing frame No. 38 is sloppily preserved.
These forgeries were brought to light by photographer Rob McElroy, who published them on June 26 as a Guest Post at my blog, Photocritic International: http://photocritic.com. For the past month I have published a series of posts challenging the received version of Capa's actions and output on D-Day, with commentaries by myself and others. The full current list of related posts there can be found at http://www.nearbycafe.com/artandphoto/photocritic/major-stories/robert-capa-on-d-day/.
McElroy's post appears at http://www.nearbycafe.com/artandphoto/photocritic/2014/06/26/guest-post-12-rob-mcelroy-on-robert-capa/
It includes a jpeg composite created by McElroy providing side-by-side comparisons of Capa's successful negatives with the faked "damaged" negatives, showing clearly that the latter are merely digitally altered versions of the former. You can see and download this composite directly at http://www.nearbycafe.com/artandphoto/photocritic/wp-content/uploads/2014/06/Capa_TIME_fake_D-DAY_negatives_comparisons.jpeg
As I understand it, insofar as the NPPA Code of Ethics is concerned, ignorance is no defense for any of the principals, especially when readers and viewers have been deceived without any advisory notice, as is the case here. The "reasonable man" standard is what will have to be met, and ordinary viewers were clearly misled in this case.
I should add that, based on the credentials of those involved in this production and the institutional imprimaturs on it, I myself, along with an assortment of fellow professionals in the field, took at face value the video's presentation of these fakes as examples of Capa's "ruined" negatives, treating them as authentic in posts and comments at my blog. Not till McElroy presented his investigation did we become aware of the forgery.
I have posted this letter at my website, to alert my readers that the NPPA has received formal notification of this blatant breach of professional ethics by Magnum, TIME, the International Center of Photography, and John G. Morris. I would greatly appreciate confirmation when you have begun the review, along with any occasional update on your committee's efforts. Along with my readers, I eagerly await the results of your investigation.
Yours,

/s/ A. D. Coleman
•
* I stand corrected (by Susan Meiselas) re Adrian Kelterborn's current relationship to Magnum in Motion MIM). I bumped into Meiselas in the ICP's lobby on October 3; during a conversation about these posts, she informed me that Kelterborn left MIM several years ago, and now produces multimedia pieces for them independently. (This lets neither Kelterborn nor Magnum Photos/MIM off the hook regarding these faked negatives, I hasten to add.)
I forgive myself this error because the Magnum website continues to list Kelterborn as MIM's "Multimedia Producer," as seen below:
Further searching online brought up the following from one source:
"Adrian Kelterborn joined Magnum In Motion as an intern in 2005 following a degree in film in Zurich. Shortly after completing his internship with the company, Kelterborn was offered the job of Magnum In Motion Producer and has been producing pieces for them ever since."
And this from another:
"In 2007 [Kelterborn]  joined the Magnum in Motion (MIM) team, the inhouse-multimedia department of Magnum Photos, based in New York City. From 2009-2012, [he] was lead producer at MIM, responsible for all MIM production. During his time at Magnum in Motion, he produced more than 100 multimedia essays … Since 2012, he has been living between Basel and Berlin focusing on initiating media hybrid projects both for online and offline platforms."
Emails offering him space at this blog in which to explain his creation and insertion of forged versions of Capa's supposedly "ruined" D-Day negatives into the Magnum/TIME video have gone unanswered. — A. D. C., October 17, 2014
•
(For an index of links to all posts in this series, click here.)