I can easily forgive the editors of Rolling Stone their editorial choice of Dzhokar Tsarnaev's Twitter-profile self-portrait as the cover shot for their July 17 issue. The magazine has a house style for its cover images, so I'd expect them to choose one for this piece that conformed to that look. The subject as he saw himself, looking cool and handsome in his Armani Exchange T-shirt? Nothing wrong with that, by any journalistic standard. Other news outlets have featured the same image prominently, including the New York Times, which splashed it above the fold on a front page.
What I can't excuse is that it's a cheat, in that Janet Reitman's feature article, "Jahar's World," a profile of the surviving suspect in the Boston bombing of April 15, 2013, doesn't earn its position as the cover story for that issue. A workmanlike summary of already published facts and opinions about the Tsarnaev family, it provides nothing new of substance ― neither important, previously unpublished information nor novel and significant insight from the author or her sources that merit its prominence.
Nothing inappropriate about Rolling Stone commissioning and running a lengthy article about this event and those accused of plotting it. Its newsworthiness aside, as the editors write in a note that now precedes the article itself, "The fact that Dzhokhar Tsarnaev is young, and in the same age group as many of our readers, makes it all the more important for us to examine the complexities of this issue and gain a more complete understanding of how a tragedy like this happens." (Interesting rationale. Will they think and do the same for Trayvon Martin, not even two years younger, a member of the same cohort? Along with Tommy Christopher of Mediaite, I won't hold my breath on that likelihood.)
Rolling Stone is primarily a magazine about contemporary popular music specifically and popular culture in general. Unlike Time, Newsweek, and the New York Times Sunday Magazine, it has no inherent obligation to sponsor and publish reportage on events of the day, even major ones, outside that territory. Over the decades, however, its publishers and editors have elected to assign and print in-depth investigative journalism on a wide variety of subjects and in a broad range of styles, from the mannerist extravaganzas of Tom Wolfe and Hunter S. Thompson to Jeff Goodall's November 2010 article, "The Dark Lord of Coal Country," an exposé that led to the resignation of Massey Energy CEO and Chairman Don Blankenship.
Making "Jahar's World" the cover story, therefore, signals the presentation of a serious contribution to the discussion ― either notable new material of a factual nature unearthed by the reporter or heretofore unvoiced important revelations regarding character and motive from people close to the protagonists. Reitman provides neither. She reinterviewed people who knew the family, especially the brothers, all of them as unable to believe or explain Jahar's alleged involvement in this slaughter today as they were when his name first surfaced on April 18, three days after the bombing. She hung for an afternoon with members of Jahar's former posse, who, even though they elect to remain anonymous, have little more than teen gossip, bewilderment, and incredulity to offer.
Reitman herself has no ideas of her own on the subject. What Rolling Stone trumpets as "five revelations" from this story turn out to be small potatoes, on the order of the unconfirmed possibility that mention of his former wrestling coach's plea may have helped persuade Jahar to surrender, or that "Around 2008, Jahar's older brother Tamerlan confided to his mother that he felt like 'two people' were inside him." So nothing here constitutes an "examin[ation of] the complexities of this issue"; nothing helps us "gain a more complete understanding of how a tragedy like this happens." Nothing, in short, justifies giving what's basically a rehash of the material already in circulation pride of place in this issue of the magazine, Matt Taibbi's heartfelt rationale notwithstanding.
Which makes designating this as the cover story, with the use of Jahar's selfie on the cover, a cheap trick. That offends me.
Barnardo Archive Faces Destruction
In his blog at British photographic history, Michael Pritchard warns urgently that a notable photography archive faces imminent destruction. From his alert:
One of the oldest, extant, dedicated photographic archives in the world, the Barnardo's photographic archive, currently housed in Barkingside, East London is under significant threat of destruction following its digitisation.
Over the next few months, Barnardo's will be having its entire photographic archive digitised in Manchester. Due to space issues at Barnardo's, the organisation will then destroy the original images unless an archive or museum can be persuaded to save these important historic documents. The material consists of shelving around fifteen feet in length holding archival boxes about 8 inches deep and about 20 inches high. The pages from the original admissions ledgers have been cut out and placed in archival plastic sheets.
Dr. Thomas Barnardo began photographing the 'waifs and strays' that came into his care at his first childrens home in Stepney causeway as early as 1875, employing two photographers, Barnardo preceded most prisons and asylums by seeing the benifits of photography for institutional record keeping. He soon came into legal trouble for faking the condition of the children for the purposes of publicity.
I find it hard to imagine that 15 running feet of storage boxes poses a significant space problem. Unimaginable that the field will permit the destruction of such a historic resource. George Eastman House, the ICP, the Ransom Center in Austin, the CCP inTucson, the Getty in L.A., the Burns Archive in New York: Please contact Martine King, the head archivist, at martine.king@barnardos.org.uk.
Books I Never Finished Reading
"In the 1990s, photography becomes the medium of choice for photographers who make art and artists who make photographs." This from the sidebar "Photo-based Art" on p. 112 of The Illustrated Timeline of Art History: A Crash Course in Words and Pictures, by Carol Strickland, PhD (New York: Sterling Publishing Co., 2006).
Photography ― not sculpture, painting, drawing, etching, engraving ― "became the medium of choice" for people who decided to work with photographs! Who'd a thunk it?
DuckDuckGo and Me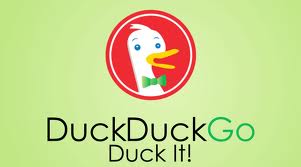 Though I do my online searching with Google as my default, I test new search engines as they come out. Partly to see if they improve significantly on Google, and partly because the different algorithms driving each search engine yield different results.
For these tests I use my own name, because I'm familiar with what comes up at the top of a Google search, making comparison easy. Inevitably, such fishing brings in surprises. Lately I've done my searching using a new search engine, DuckDuckGo. In addition to enabling anonymous searches and inflicting me with no (as in zero) ads, it seems to home in on relevant results much more quickly and reliably than Google. As a result, I've learned things about myself that I didn't know.
• On the very first page of the results for "a. d. coleman," I found a link to a site called Gay or Straight, which asserts that I am heterosexual/straight. I've long suspected this, as my personal history bears it out, but outside confirmation of internal perception always helps.
• Hannah Smith, in her blog at The Daily Kos, approved of and linked to my Pepper-Spray Cop comics back in May 2012.
• There are other people who use the name A. D. Coleman. Disambiguations:
• A. D. Coleman gave a rave review to a Christian-rock compilation album, I Will Worship, Volume 1, at iTunes. This was not me.
• A. D. Coleman and Frank Anshutz ran a watch-making and jewelry establishment in Mitchellville, IA. This was not me.
• Thelen Funeral Home was originally named Coleman Brothers Store when it was established in Ashton, SD by its founder, A. D. Coleman. This was not me.
• A. D. Coleman served in Company K of the Eighth Iowa Cavalry, from Cedar County, IA, during the Civil War. This was not me.

• Four people with this name died between 1970 and 2002, according to the website Ancientfaces. None of them are me.
•
This post supported by a donation from Norbert Kleber.