To those who've called and emailed (and those who haven't): Thanks for your queries, and your concern.
First of all, we — myself, my wife Anna, her son/my stepson Jacky, and our two cats, Billie and Mini — survived this hurricane unscathed, and are all fine.
Second, our house, on a small hill, sustained no damage at all, nor did most of our immediate neighbors suffer a major hit — though we're not far from the coastline of Staten Island. A missing storm window here, a few shingles ripped off there. More good luck.
However, for reasons known only to our electrical power provider, Con Edison, the houses on the odd-numbered side of the street for a three-block stretch that includes us remains without power, and thus without heat. Our lights went out at 7:15 p.m. on Monday, October 29. As of this writing, they're still out. Unofficial word is that they may come on today, Sunday, 11/4. Officially, that may not happen till 11/9 — next Friday.
So the houses across the street have power and heat, as do the houses behind us on the other side of our block. But not us. We have running water, and a gas stove, so we can cook, boil hot water for washing and hot water bottles, and make do.
Five blocks away, down at the Stapleton shoreline (and all along the cusp called the North Shore), there was great devastation. A surge of water flooded the homes, stores, and park down there. And the eastern coast of the island, the area called South Beach, got hit by a major surge, a mini-tsunami, that did terrible damage. Of the 41 reported deaths in NYC attributed to Sandy so far, 19 happened on Staten Island.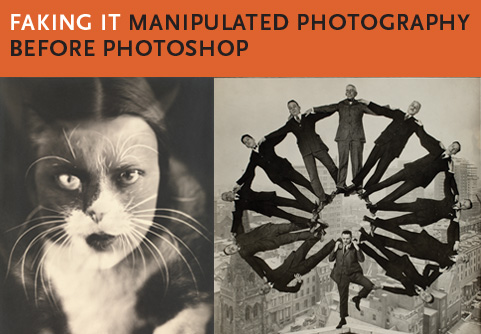 We managed to get into Manhattan via a circuitous route on Thursday for a symposium Friday at the Metropolitan Museum of Art for which I delivered the keynote. Titled "Truth, Lies, and Photographs," the symposium was organized by curator Mia Fineman in conjunction with two concurrent exhibitions there, "Faking It: Manipulated Photography Before Photoshop" and "After Photoshop: Manipulated Photography in the Digital Age." (The Met will post videos of all the talks sometime soon.) Courtesy of a friend of the museum, we had two warm nights in a lovely apartment on East 79th St., coming home Saturday afternoon.
Anyhow, we're coping. I'm writing this at, and sending it from, our local internet café, since without electricity I can't get online from our home office, or use our landline phone. (Our local public library also has free wifi, and Anna has a cellphone; thus we're not entirely incommunicado.) So we're chilly at home, and dealing with some inconvenience, but not in danger.
Thanks again for worrying about us. It could have been much worse for us — and was for many. So we count our blessings.
I'll likely do a longer report on the hurricane and our experiences next week, after the election.
•
This post supported by a donation from the Estate of Lyle Bongé.