Plus Ça Change . . .  

As an American, I believe, almost by definition, in both redemption and the possibility of self-reinvention. The second half of the twentieth century proved F. Scott Fitzgerald dead wrong: not only are there second acts in American lives, there can be third, fourth, even Shakespearian fifth curtain risings. Sometimes those transformations reach extremes — movie actors become politicians, gung-ho Vietnam vets become anti-war activists, left-wing radicals turn neocon, right-wing thugs get born again. Usually they're more modest. But for every Usonian crying in his or her beer over the end of the "glory days" there's another who believes that the show must go on and decides, like Beckett's narrator in The Unnameable, "I'll go on."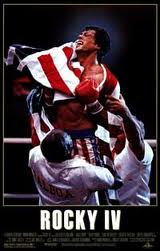 And if Americans can do that, so can people from elsewhere. As the bloodied and battered Rocky Balboa tells a stunned Soviet prizefight crowd at the end of Rocky IV, "If I can change, and you can change — maybe we all can change!"
Certainly, then, it's not to much to ask of a western European NGO that it revitalize itself after half a century of same old same old. It's in that spirit — hoping for signs of some tectonic shift, though not expecting any — that I accepted the invitation to attend the opening reception for World Press Photo 2012 in the Main Gallery of the Visitors' Lobby at United Nations Headquarters in Manhattan on August 15.
(Note: The show will run through September 9. Enter at 46th St. and First Avenue; you'll need a picture ID. If you can't make the show, and can't afford the catalogue, you'll find the winners online at the link above.)
Plus C'est La Même Chose
I've written about World Press Photo in previous posts, commenting on the repetitive aspects of the informationally oriented imagery it honors each year. Formally, the visual trope I've analyzed in recent posts — primary subject in the center of the frame, closest to the picture plane, largest within the frame, in sharpest focus, and most brightly lit — predominates in these surveys, as the selection of pictures by prizewinners below indicates.
This suggests several possible causes, none of them mutually exclusive:
Photojournalists are increasingly either learning their craft in BFA/MFA studio-photography programs or absorbing the styles promulgated therein.
Certain precepts of photographic image construction have become common to post-secondary education in programs devoted to photojournalism and BFA/MFA studio-photography programs.
Picture editors — the gatekeepers who choose the pictures we see in print periodicals and online media outlets — have a collective if unstated bias toward images organized in that way, which determines the images they select and thus, over time, via the logic of the marketplace, affects the kinds of images that photojournalists make and submit to them.
Beyond the sameness of the imagery, there's the sameness of the project structure, which takes two main forms: clusters of formal portraits of a defined group of people with something in common (Afghan police recruits, Japanese tsunami survivors) and reports on some newsworthy situation of major or lesser significance. By definition, as the purpose of all these projects is informational, the images in their original public presentation invariably come embedded in explanatory text.
Over and above those resemblances, there's the recurring menu of subjects, which from year to year differs only in geographic location. Basically, it's the Four Horsemen of the Apocalypse — Conquest, War, Famine, and Death — with Blood, Pestilence, Hail, and Locusts from the Ten Plagues of Egypt thrown in. Plus highlights in sports, entertainment, and science and technology. This results in annual "best of" compendia hot-swappable in their entirety or in their separate components.
Thus I've nothing to say about the content of this year's iteration that I haven't said before, and choose not to repeat myself. You can read my comments on earlier editions of the show, all of which still apply.
•
Despite the fact that much recent photojournalism takes the form of online slideshows and multimedia presentations, this exhibition pays no attention to the new options available to and used by photojournalists (especially younger ones) today. Inclusion of such projects would lively up what's otherwise a monotonous presentation of the images, printed with their captions on large sheets of white foamboard. Not even any tearsheets or issues of the periodicals that sponsored the stories or in which they originally appeared, just this corporate-style modular display. Booooring. (To be fair, the WPP does present the prizewinning multimedia projects at its website. Why not incorporate them into the show?)
Dominated by the formulaic at all stages, from the education of young photojournalists through the editorial process of image selection for publication to the jurying system for this show and on to the presentation of the winners in the exhibition and its accompanying catalogue, the industries through which present-day press photography gets manufactured and distributed — the academic-media complex, to paraphrase Eisenhower — continuously adds new images to the existing heap, without helping in any significant way to organize them into one or more comprehensible wholes. The professionals in the various sectors of this economy do not contribute to that "ecology of images" for which Susan Sontag called back in 1977, and for which some of us started asking even before that.
•
What would that look like? For starters, an ongoing, open, public discussion of the production, distribution, and reception of informationally oriented imagery — documentary photography, photojournalism, and press photography — in some archived, permanently accessible online structures.

Discussion of these forms does take place, to be sure. The annual World Press Photo celebration in Amsterdam includes a keynote address and panel discussions. (I've delivered one of the former, and participated in one of the latter.) Venues to which the exhibition tours often arrange corollary programming; this opening at the U.N. included such a panel, sponsored by PhotoPhilanthropy, which subsidizes projects in documentary and photojournalism and whose motto is "Social change driven by photography."
Titled "Right Before Your Eyes: Photography Driven by Social Change," moderated by Stephen Mayes (New York-based managing director of the VII Photo Agency from the UK), the panel included David Marshall of the New York Office of the U.N.'s High Commissioner on Human Rights; Aidan Sullivan, Chief of Assignments at Getty Images and President of the 2012 WPP jury; Michael Kamber, photojournalist and founder of the Bronx Documentary Center; and London-based U.S. freelance photojournalist Lynsey Adario.
As such panels go, it proved amiable and entertaining, sometimes informative and sometimes platitudinous, not infrequently anecdotal, and broke no new ground. More than that one can't expect within the time limit of an hour and a quarter before an audience of about 50 people, some of them just interested citizens and others professionally active in some area of photography. Essentially, it differed in no significant way from dozens of panels on photojournalism that I've attended (and, on occasion, taken part in) over the past 45 years, because these panels don't build on each other; as a rule, they start from scratch, inevitably covering the same ground.
And, even if now and then someone said something that I or others there hadn't heard before, it vanished quickly (unless the listener wrote it down) — because, like so many such panels, no one recorded it for the archives, so far as I could tell, so it won't get put online for future reference, or transcribed, or even be made available for research by specialists.
(For example, asked about the possibility of the UNHRC specifically identifying attacks on journalists as a human-rights violation, Marshall replied that his office resists the creation of special categories of people meriting protection, on the grounds that all people merit the same protection of their rights. Prioritizing certain groups implicitly diminishes the rest. Agree or not, it's a reasonable position, from a strategic standpoint. But unless you've read it here, you won't likely find it online.)
Have a safe and relaxing Labor Day weekend. I'll pick this up next week.
•
This post supported by a donation from the Estate of Lyle Bongé.