We're just coming out of a long deep freeze in this neck of the woods. I have mostly stayed indoors since Christmas week, having no obligations that would take me out of the house and deciding not to risk a cold. I don't think of myself as a particularly delicate creature, but (to quote a character from Franc Smith's delirious 1959 novel Harry Vernon at Prep, in a very different context), at my age I lose heat rapidly if I stand in a draft.
On February 1 the mercury went above freezing, so I ventured out to the gym for the first time in over a month; my body really needed a workout to relieve some cramps and aches. Just in time. I went again this past Friday, working my way back to my full regular routine.
As I write this it's raining outside and 49F. The forecast for the next ten days shows a lot of rain but daytime temperatures above 40F. On Groundhog Day Staten Island Chuck, our local expert, once again contradicted his elder, Punxsutawney Phil, predicting an early spring. Chuck hasn't been at it as long as Phil, but he has much better stats. Looks like he's right. Hope so; I've had enough of this.
Reading the Pictures

A shout-out to Michael Shaw, who, in several articles for the Columbia Journalism Review, has paid close attention to the visual imagery emerging from the Trump campaign and presidency — more attention than anyone I know of (myself excepted; see the series Election 2012: Image World, Election 2016: Image World and Kremlingate: The Visuals).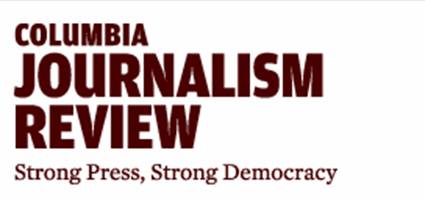 Check out these CJR articles by Shaw:
See also his review, "Reading the Trump 'First 50 Days' Photo Album," at the nonprofit visual-literacy and media-literacy site he publishes, Reading The Pictures.
Shaw inaugurated that site on January 1, 2004 — just as the second Dubya election campaign got into high gear. He's posted hundreds of pieces there since, written by himself and a bunch of like-minded souls. Their output, which ranges widely over current photojournalism and press photography, is dependably cogent, unpedantic, and to the point. Given my own interest in these issues, and my own writing on related subjects, how I have remained unaware of this site until now beats me. Just means I have a lot of catching up to do.

Meanwhile, I recommend this site to you without reservation. Though its scope vastly exceeds the Trump catastrophe, that remains, understandably, one of its major themes. As Shaw puts it,
"How much does visual imagery, especially photography, determine the success or failure of a presidency? In the first 100 days, the Trump White House has distinguished itself with largely forgettable imagery, in contrast to the Obama administration's brilliant orchestration, creation, and curation. The approach to photography under Trump has ranged from haphazard to negligent. … To some, photographs might seem ephemeral to the act of governing. They might seem superfluous, like illustration or window dressing. In our increasingly visual culture, however, imagery cannot be an afterthought. The Trump administration's failure to understand that is one more deficit among its heap of woes."
Jammin' the Blues

If you are reading this, you have unquestionably experienced — certainly more than once — the frustrating phenomenon known as "paper jam." In a printing press. In a photocopier. In an office printer. In a digital image printer …
This phenomenon, with its accompanying aggravation, may seem simply a regrettable fact of life in a technological culture, as inevitable as paper cuts. Turns out there are specialists in that area of the printing field who concentrate on solving this problem — on a case-by-case basis, to be sure, but hoping for a universal fix (as do we all).
You might not have thought you would find this even remotely interesting, but I guarantee that you will. Just read Joshua Rothman's elegant, witty New Yorker essay, "Why Paper Jams Persist: A trivial problem reveals the limits of technology," published in the February 12 & 19, 2018 issue.
Of Mantes and Shrimps
If, like me, you take an interest in vision across the species (and not just humans and sheep), you'll enjoy the video "How Do Animals See the World?" from The Atlantic, narrated by Ed Yong, who actually uses the plural "shrimps" in speaking of one species of extraordinarily sighted creature. Here's to the mantis shrimp(s)! It's part of an enjoyable series of videos under the rubric "Animalism."
This video presents its information through animation and computer graphics — effective, but not engrossing. When will someone devise an app that lets us see the world as if through the eyes of different creatures? Wouldn't you like an immersive virtual-reality app that lets you observe the world as a bee, a fox, or a whale encounters it?
And, building on that, how about a camera that lets you photograph what other creatures see? Seems to me that might help to alleviate our anthropomorphic tendencies.
•
Meanwhile, what about the vision of the original insectoidal mantes (or mantises)? Turns out they see in a simplified 3-D, an understanding of which may enable improvements in robotic vision. How do we know this? Scientists at the Institute of Neuroscience at Newcastle University in the U.K. made little mantis-size 3-D specs, which they attached to their subjects with beeswax, then showed them 3-D movies of insects. You can't make this stuff up: See "'Spectacular' finding: New 3-D vision discovered in praying mantis," at Phys.org, February 8, 2018.
•
Don't Blame Me

For the past three years, in order to build the forthcoming exhibition based on this blog's Capa D-Day project, I have frequented eBay in search of relevant materials. While there, I poke around to see what people have to offer on other subjects that interest me — among them, the photographer Edward Sheriff Curtis, the sesquicentennial of whose birth on February 16, 1868, will occur this week.
As some of this blog's readers know, I made a contribution to the Curtis revival that began in the early 1970s, by writing an introductory essay for a book published in 1972 that was, at the time, the most extensive and best-reproduced sampling of Curtis images in print, and also the physically largest such volume (elephant folio, 15″ x 18″): Portraits from North American Indian Life, published by Outerbridge & Lazard, Inc., and since reprinted many times in different sizes and formats.
The reproductions therein, while handsome, did not qualify as state of the art even then — just good single-run halftones on a cream-colored, matte-surface paper, the ink sepia-colored to match that of the Curtis gravures from which they were derived. Nonetheless, at the time these came closer to the quality of those original gravures than anything else in the bookstores.
Not surprisingly, over the decades since then some enterprising folks have taken apart copies of various editions of this book, matted the individual pages, and sold them as inexpensive decorative objects, treating the book as a bound collection of posters. Fine with the publishers, I'm sure, and fine with me.
But imagine my surprise to find some of these pages for sale on eBay. The surprise arises not from the fact that a market for these objects still exists and that someone is supplying the demand, but stems instead from the language employed in the sales pitch.
Under eBay's "Item specifics" for one of these, we find the following:
Original/Reproduction: Original Print
Listed By: Lheureux Fine Art
Signed: Unsigned
Edition Type: Limited Edition
Edition Size: 1972 Portfolio
Print Type: Lithographic Print from plate
Title:  QUAHATIKA GIRL
1972 Original Folio EDWARD S CURTIS
"AUTHENTIC SEPIA TONED PHOTO ENGRAVING – EXCELLENT CONDITION"
This vintage 1972 offset print is guaranteed to be authentic. CERTIFICATE OF AUTHENTICITY. Computer scans cannot do justice nor render the soft color palette and rich tones of the actual print itself. 
No custom framing needed. The print is hinge mounted to 16X20 standard picture frame size. Ships in 22X18 Flat Package.
Print Specifications:
Photographer:  Edward S. Curtis (American, 1868 – 1952) – renown photographer of the American West and the Native American Indian. 
Title:   Watching the Dancers Hopi [sic]
Subject:  Native North American Indian -.
Date Of Negative:  circa 1895 – 1918
Type Of Print:  Authentic Sepia Toned Offset Lithographic Print (made directly from the original circa 1895 – 1918 Edward S. Curtis gravure plate)
Date Of Print:  1972
Original Issue:  Bound photo engraved compilation 
Paper:  Medium weight rag type art paper, matte finish
Print Origin:  U.S.A.
Approximate Size Inches:  15.5 x 11 inches 
Approximate Size Metric:  39.3 x 28 centimeters
Print Border:  No – full bleed print.
Condition Grade:  Excellent for 40+ year old print
Certificate of Authenticity individually hand signed 
Shipping:  Free-  MUSEUM QUALITY ARCHIVAL PACKING
This is an authentic vintage 1972 offset lithographic print on art paper made directly from the original circa early 1900's photogravure plate by the renown photographer of the Native American Indian, Edward S. Curtis. This is not a photogravure or chemical process print – it is a vintage photo-mechanical offset print (also known as a photo engraving) made directly from the original pre 1920 Edward S. Curtis photogravure plate. Rare and long out of print, the now famous 1972 printing of these photo lithograph plates marked the first time since the early 20th century that these iconic Native American images have been  faithfully reprinted from the original large Curtis photogravure plates
This contains such a mishmash of truth, half-truth, and untruth that the mind boggles at the prospect of disentangling its strands.
Most obviously, these were not in any sense "original prints," nor were their editions in any way "limited," save by the size of the publishers' print run of the book, whatever that was.
They are authentic pages bearing halftone reproductions, taken from a book published in an edition of several thousand copies and widely distributed.
The reproductions' sources were gravure prints made to Curtis's specifications from the original engraving plates, but not those engraving plates themselves. (The claim that they were "made directly from the original pre 1920 Edward S. Curtis photogravure plate(s)" conflates the usage of "plate" to refer to the matrix from which the gravures were pulled with its usage to describe the gravure prints themselves.
No one refers to a halftone reproduction as a "photo engraving," though technically it qualifies as such.
And while I'm understandably pleased to learn that some people consider this book "famous," it hardly qualifies as "rare" — you can get copies of the first edition on Amazon and elsewhere for around $30.
Now, the sellers have gone to an awful lot of trouble to make these pages from that book sound somehow important and valuable. Yet they offer these wall accessories overmatted (if I understand them correctly), or at least hinged to a backing board, ready to frame, with "Free- MUSEUM QUALITY ARCHIVAL PACKING" and free shipping, for a mere $25. So no buyer is getting seriously taken for a ride; if the sellers are making any substantial profit off of this, they're doing it, as Milo Minderbinder would say, with volume. (If they manage to sell all of the book's 80 reproductions for that price, they'll make a gross profit of $2000.)
And I wouldn't go into all this detail were it not for the fact that, in their sales pitch, these sellers have directly implicated me in their dealings. For that hand-signed "certificate of authenticity" cites me to lend authority to its inflated claim for these reproductions:
"In the year of their release, the famous photography critic and author A. D. Coleman praised the high quality of these 1972 Edward Curtis fine art plates as being the truest printing of the photographer's work he had ever seen, outside of the actual original turn of the century plates."
The paraphrase is accurate, albeit decontextualized: but I did not foresee that, almost half a century later, my good words about this book's reproductions would end up as part of such a formal stiffkit from a "Certified Personal Property and Fine Art Appraiser."
•
(Note: for those interested, collector and publisher Christopher Cardozo's website is a reliable source of information on Curtis and matters related thereto; among other projects, Cardozo has undertaken an exact facsimile reprint of the complete original edition of Curtis's The North American Indian.)
Of Such is the Kingdom
Proctor and Gamble, which owns Tide, recently launched a campaign to warn people away from eating detergent pods. In 2017, "there were 12,299 calls to U.S. poison control centers due to exposure to laundry pods, according to … the latest data from the American Association of Poison Control Centers (AAPCC)." The majority of those who decide to ingest these items are adolescents who do so in order to take the Tide Pod Challenge.
And, in related news, according to authoritative sources, adolescence now begins at age 10 and ends at age 24. Somewhere in the second half of that 14-year stretch (depending on which state they inhabit), these individuals acquire the rights to (among other things) own and shoot guns, own and drive cars, buy and consume alcohol, engage in sex, get married, and vote.
O brave new world, That has such people in it! If, in the not too distant future, someone needs vivid illustrations of the decline of American culture, they can simply juxtapose an image of Donald Trump frothing at the mouth over some peeve du jour with one of a teenager bubbling over with Tide.
•
This post sponsored by a donation from Michael N. Meyer.
•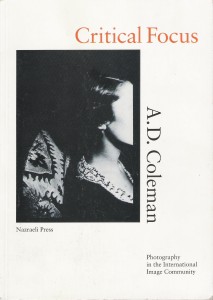 Special offer: If you want me to either continue pursuing a particular subject or give you a break and (for one post) write on a topic — my choice — other than the current main story, make a donation of $50 via the PayPal widget below, indicating your preference in a note accompanying your donation. I'll credit you as that new post's sponsor, and link to a website of your choosing. Include  a note with your snail-mail address (or email it to me separately) for a free signed copy of my 1995 book Critical Focus!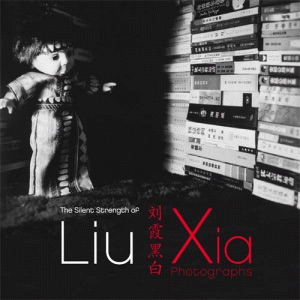 But wait! There's more! Donate now and I'll include a copy of The Silent Strength of Liu Xia, the catalog of the 2012-13 touring exhibition of photos by the dissident Chinese photographer, artist, and poet, currently in her sixth year of extralegal house arrest in Beijing. The only publication of her photographic work, it includes all 26 images in the exhibition, plus another 14 from the same series, along with essays by Guy Sorman, Andrew Nathan, and Cui Weiping, professor at the Beijing Film Academy.