[In September 2015 I attended the second annual seminar presented by the American Photography Archives Group (APAG), about which I reported shortly thereafter. I found the event so substantial, convivial, thought-provoking, and useful that I volunteered my services to APAG president & founder Mary Engel and executive veep Grayson Dantzic to moderate a panel at the next iteration.
The result came in the form of a panel I moderated for the most recent seminar, held over the weekend of March 11-12, 2017. This panel, with the cumbersome but self-explanatory title "Organizing and working with archives: how to make them accessible for critics, curators, historians and researchers," took place on the afternoon of March 11.
In addition to myself, it featured Maya Benton, curator of the Roman Vishniac Archive at the International Center of Photography (which hosted the event), and Douglas I. Sheer, co-founder of Artists Talk On Art, which recently placed its historic materials at the Smithsonian's Archives of American Art. Below you'll find the comments with which I opened the discussion.— A. D. C.]
Working with Archives:
A Critic, Curator, and Historian's Perspective
by A. D. Coleman

I am not an archivist — though I am in the process of organizing my own accumulated work product for eventual deposit somewhere. I come to archives as a regular user thereof for my projects as a critic and historian, and as a sometime consultant or contributor thereto or commentator thereon. So that's the perspective I bring to this panel, and the reason I have framed it as I have.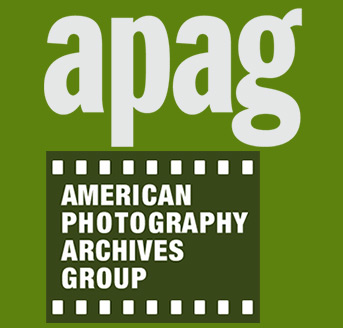 As a result, I approach any archive with a user's wish list. At the far extreme of that list I echo the Picasso scholar Pierre Daix, who said that to be able to pursue any kind of thorough scholarship "You must have everything."[1] Of course, "everything" is a pretty vague concept, but you get the point.
In one of the essays I asked Mary Engel to send you as advance preparation for this discussion, I referred to a distinction from general systems theory between a heap and a whole. The heap is an undifferentiated accumulation of stuff; the whole has one or more connective threads and organizing principles that give it structure, enabling us to make sense of it. When I come to an archive as a user I hope to find a whole — or, if not that, at least a complete heap to which my work, and that of other researchers, may provide connective threads and organizing principles.
•
Let me give you, very briefly, four examples of archives with which I have worked or on which I have consulted over the years.
• Somewhere in the late 1980s a woman photographer of my acquaintance asked me to stop by her studio so she could pick my brain. She was moving out of New York and getting rid of a lot of old stuff. She was then in her fifties, and had produced a series of notable book-length projects, hard-core documentary work for which she had embedded herself in tough situations and emerged with gritty, solid, insightful accounts of those experiences, in response to which she had (in my opinion) received far too little recognition.
I told her she should be working on a retrospective book and monograph that would position her as a serious contributor to the field of documentary, enabling her to place her materials with some archive. No, she replied, she had no time for that. She had plans for new books — on dogs, men, flowers, Ireland. And she was moving. So, against my advice, she threw out everything but her negatives and contact sheets and some exhibition-quality prints – all of her tearsheets from magazine articles, the maquettes for her books, correspondence with editors, the works. Now she's back in New York, no more recognized for her substantial achievements than she was three decades ago, and not likely to ever get that, because she trashed just about everything a scholar or curator would need to make a case for her significance and her place in the medium's history.
• More recently, in 1997, I worked with the William Mortensen archive at the CCP in Tucson. Between the late 1920s and the early 1950s Mortensen was the foremost American spokesman for and representative of the approach we call pictorialism in photography — loathed, for that very reason, by the then-ascendant practitioners of what came to be called the "purist" approach, exemplified by the Group f/64. However, pictorialism has been reemergent since the late 1960s, and Mortensen stands as a key transitional figure between its first flowering and its renascence. A prolific exhibitor and writer on photography, Mortensen ran a private school of photography in Laguna Beach, California for years, and had a deep influence on the field, not just nationally but internationally.
But the emerging establishment in photography, including Beaumont Newhall and Ansel Adams, despised him. So, at the end of his life in 1965, no one was interested in his materials, most of which simply vanished — prints, negatives, internegatives, notes on some of his patented inventions, manuscripts, correspondence. The CCP's Mortensen Archive consists of mere fragments, sad scraps from which no truly full account of his life and work will ever emerge. Might someone uncover trunks full of those materials, squirreled away by some faithful devotee? Perhaps. But don't hold your breath.
• By contrast, W. Eugene Smith shipped 44,000 pounds of material to the CCP when they acquired his archive. Pretty close to that "everything" desideratum, including his entire library and even a battered metal storage cabinet on which, in Magic Marker, he had scrawled an apology to his assistants for his abusive behavior. As it happens, while I worked on the Mortensen material a thought occurred to me, and I asked the CCP's curator at the time, Terence Pitts, whether Smith had any of Mortensen's books in his library. Terry came back a half-hour later to report that Smith owned no less than seven of Mortensen's books, including duplicate copies of two of his how-to manuals on printmaking. This established a plausible line of influence that otherwise I would have had to present as purely hypothetical. That's a small example of what you can do as a scholar with access to "everything."
• As a last instance, I received a commission to write about the archive of a major American picture agency that had been acquired by an institution. I'm not at liberty to name the archive, but I can say that it wasn't that of Magnum Photos. When I arrived on-site to inspect it, the institution's director explained that the last person responsible for it before its sale had decided — without consulting with anyone — that the only important component of this archive consisted of its almost 300,00 black & white press prints. So he dumped everything else: the correspondence with photographers and clients, the ledgers, the index-card files they used to keep track of the prints. Before he did that, a researcher could have tracked the entire history of the agency, or zeroed in on how much, say, W. Eugene Smith made in 1950 from licensing through them, or exactly where and when a picture by Germaine Krull or any of the other 6000 photographers they represented over the decades had appeared. Now none of that is possible.
In short, to save some storage fees this archive manager had reduced an integral whole to a mere heap – an interesting and valuable heap, to be sure, but just a heap, never to be whole again.
•
So the first thing I want from you, as the person in charge of materials that you hope to place in an archive or as the person managing an archive, is to do no harm — to think long and hard before you throw anything away. And, preferably, to consult with people who understand and work with archives before you discard anything. Because you can't possibly know, or anticipate, what I will find important when I get there. That old hairbrush might prove essential in establishing the photographer's DNA. That sheet of paper with his or her fingerprints might help to validate the authenticity of a print. Don't delete such things casually.
In that same essay I mentioned earlier I wrote,
… a commitment to taking photography seriously — whether one is a photographer, critic, curator, historian, archivist, or simple looker at pictures — begins with the recognition that the terms body of work and/or oeuvre in photography are to be reserved for those segments of a maker's output that have been prepared for public presentation by the maker him/herself, or at least under his/her supervision. (Please note that they need not have achieved public presentation; an unpublished book dummy is nonetheless a redacted body of work.) Those redacted segments constitute the whole of a photographer's body of work; the rest — no matter how much it may attract us — is merely part of the heap.
How are we to determine that portion of a photographer's output that might constitute a body of work? By scholarship, simple scholarship. Any image published, exhibited, or sold under the maker's name during his or her lifetime must be considered a part of the oeuvre; so, too, should be any images that did not reach the public but were clearly intended to — because they exist as finished, approved, exhibition-quality prints, or are included in book dummies or magazine layouts, or because the photographer's papers and notes make it evident that public presentation of a particular image was intended, or at least hoped for. Furthermore, categorization and/or compartmentalization established or adhered to by the photographer (for example, distinctions between "personal work" and commercial, applied, commissioned or otherwise bespoke imagery) are to be respected through scrupulous annotation and clear labeling.
So the second thing I want from you is not to muddy the waters, maintaining a clear distinction between the photographer's body of work and the mulch heap that built up during that photographer's working life. Of course you can add to this any pertinent information drawn from your own conversations with the photographer and his circle of colleagues, friends, and family. But, as a critic and historian, my first responsibility — yours too, in my opinion — is to respect the photographer's own decisions as to the importance and readiness for presentation of any piece of his or her work. To whatever extent possible, the archive should reflect that.
•
Finally, a word about what I call art widows and art widowers. I use this term categorically to identify a class that, in my experience, includes any relative or significant other of a deceased creative person who felt a deep emotional connection to the departed. Such individuals have a tendency to protect not only the physical materials left behind, and the intellectual property involved, but the cherished and often sacred memory of their source. For obvious reasons, this poses a problem for any serious scholarship.
I would suggest to you that, once any artist dies, his or work belongs to the world. You may own the physical works, and the intellectual property rights thereto, and I have no dispute with that. But what the work means, how I or anyone else may understand it, is and should be beyond your control, just as it was beyond the control of its maker. You do the work and its maker no service by attempting to censor interpretations of the work with which you or the maker might disagree. You're certainly entitled to your own opinions. And you can help by correcting errors of fact and providing the maximum possible data and information. But you should have as your goal the enabling of a broad, free-ranging discourse grounded in the work and the related materials, including responses with which you disagree.
•
With that as prelude, and food for thought, let me briefly introduce our panelists, who will then tell you more about themselves and the archives with which they have worked.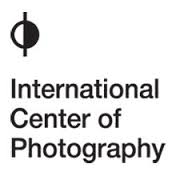 First we have Maya Benton, who works with ICP's Roman Vishniac Archive. In an April 2010 New York Times article about her work on Vishniac's images of eastern European Jewry before the Holocaust, Alana Newhouse recounted Benton's first visit with Vishniac's daughter and the executor of his estate, Mara Vishniac Kohn, who was 74 and living in Santa Barbara. "[Kohn] knew that Benton was approaching her father's work with the utmost respect," Newhouse writes. "The first time Maya came to work here," Vishniac Kohn says, "she found a negative that was partially destroyed. She walked out the door into the garden and cried. It told me everything I needed to know."

Next we have Douglas Sheer, an old friend of mine. Doug is not in photography per se, but he has just finalized the placement at the Smithsonian's Archives of American Art of the 40-year archives of the longest continuously running artists' discussion group, Artists Talk On Art (ATOA), of which he's a co-founder. That archive comprises video and audiotapes, still photos, slides of artists' works, correspondence, records, memorabilia, etc., which Doug had primary responsibility for organizing, storing, and placing in a suitable repository. So he brings that experience to the table. …
APAG plans to post the audiotapes of the panels at the organization's site, and I'll notify readers when that happens. Until then, you'll have to settle for my comments, the photos by Grayson Dantzic indicating that a good time was had by all, and my assurance that my co-panelists delivered some serious content as well.
•
[1] Daix was quoted on this subject in Sharon Waxman and Andrew Decker, "Picasso, Inc.: Pain and Profit," ARTnews 94:7 (September 1995), pp. 114-15.
•
This post supported by a donation from John Gibbs.
•
This post supported in part by donations from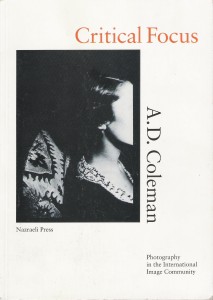 Special offer: If you want me to either continue pursuing a particular subject or give you a break and (for one post) write on a topic — my choice — other than the current main story, make a donation of $50 via the PayPal widget below, indicating your preference in a note accompanying your donation. I'll credit you as that new post's sponsor, and link to a website of your choosing. Include a note with your snail-mail address (or email it to me separately) for a free signed copy of my 1995 book Critical Focus!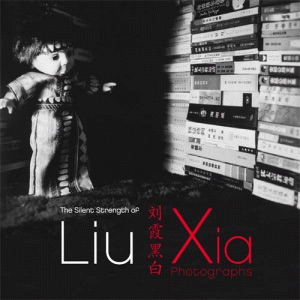 Donate now and I'll include a copy of The Silent Strength of Liu Xia, the catalog of the 2012-13 touring exhibition of photos by the dissident Chinese photographer, artist, and poet, currently in her sixth year of extralegal house arrest in Beijing. The only publication of her photographic work, it includes all 26 images in the exhibition, plus another 14 from the same series, along with essays by Guy Sorman, Andrew Nathan, and Cui Weiping, professor at the Beijing Film Academy.