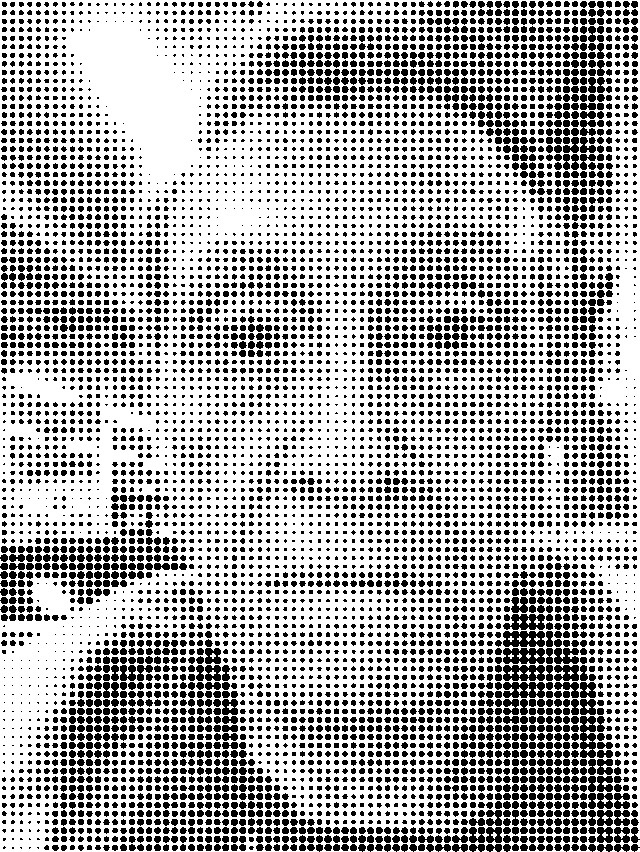 Changing of the Guard
As you might expect, given the revisionist tendencies underlying my Robert Capa D-Day project of the last two years plus, I take a keen interest in research by others that reconfigures our understanding of noteworthy photographs. So I've tracked the investigation of the iconic image of the raising of the American flag on Iwo Jima since news of it first broke in 2014.
•
To make a very long story very short, while recuperating from hernia surgery in 2013 Stephen Foley, an employee of a building-supply company in Wexford, Ireland, immersed himself in the literature of a subject that had always fascinated him — the battle of Iwo Jima in the South Pacific during World War II. As he did so, he noticed discrepancies between the face and clothing of John Bradley, who appears in other photos of the famous flag-raisings (there were two) on Mount Suribachi, and the half-obscured figure identified as Bradley in the iconic photo of that event taken by Associated Press photographer Joe Rosenthal.
One thing led to another. Eventually, having exhausted his own limited research options, Foley emailed Eric Krelle, an amateur historian from Omaha who runs the 5th Marine Division website. Krell became intrigued, joined forces with Foley, and eventually introduced their research results to a group of military historians. You can read about this in "New mystery arises from iconic Iwo Jima image" by Matthew Hansen, which appeared in the Omaha World-Herald on November 23, 2014.
By then a compelling version of the making of that image, and the men who participated in the event, had reached an international audience. In 2000 John Bradley's son James published Flags of Our Fathers (Bantam), written with Ron Powers, a best-selling book celebrating that historic moment and his father's presumptive role in it. Clint Eastwood then made the book into a movie (produced by Stephen Spielberg) that premiered in 2006 to wide critical acclaim. So Foley and Krelle confronted a highly popular recent narrative of a long-standing, deeply embedded myth.
The identities of the six men hoisting that flag on a pole had become a matter of concern to the Marines almost immediately upon its publication — it caught the public's imagination in a way that demanded their names and faces. After much research, the Marines put forth what they considered a definitive list. Two years later, they revised their list. Rosenthal's photograph became "the inspiration for the Marine Corps War Memorial in Arlington, Va., a statue in which six 32-foot-tall figures are depicted in the positions captured by Mr. Rosenthal," as Michael Schmidt noted in a recent New York Times article. That memorial opened in 1954. Smith adds, "Mr. Bradley said that his father had met with the sculptor of the memorial, who based some of the figures on his body." (See "'Flags of Our Fathers' Author Now Doubts His Father Was in Iwo Jima Photo," New York Times, May 3, 2016.)
And that seemed to put the matter to rest. Until Foley and Krelle came along. Their research proved substantial enough that Jim Bradley, earlier this year, became persuaded by their arguments. His tentative retraction of his identification of his father came as the Marines, reluctantly, opened a new investigation, in collaboration with the Smithsonian Channel. Finally, the Marines acknowledged that the soldier in that image was not John Bradley:
"The inquiry found that a private first class, Harold Schultz, was one of the six men in the photograph, which received a Pulitzer Prize. And it determined that a Navy hospital corpsman, John Bradley, whose son wrote a best-selling book about his father's role in the flag-raising that was made into a movie directed by Clint Eastwood, was not in the image." (See "Man in Iwo Jima Flag Photo Was Misidentified, Marine Corps Says," by Michael S. Schmidt, New York Times, June 23, 2016.)
Some related material:
• "The Unknown Flag Raiser of Iwo Jima: How the Marine Corps Identified Him." A Marine Corps radio program in which "Charles Neimeyer, Ph.D., Director and Chief of the Marine Corps History Division joins ALL MARINE RADIO host Michael McNamara for a in-depth look at how the U.S. Marine Corps concluded beyond a doubt the identity of the six Iwo Jima flag raisers."
• "The Unknown Flag Raiser of Iwo Jima." Video trailer for the Smithsonian Channel program about the identification of Harold Schultz.
• "Flags of our Fathers — Raising The Flag On Mount Suribachi, Iwo Jima." Clip from Eastwood's 2006 movie, the scene in which the flag gets raised and Rosenthal makes his photograph.
•
Aside from the vicarious pleasure in the thrill of the hunt that I take as a bystander to this project, I find two elements of this story resonant. First, it serves as a reminder that, in the analysis of photographs as in so much else, the devil is in the details. Few people actually pay close attention to photographs; the all-at-onceness with which we take them in leads us too easily to stick with our first impressions. In this case, the simple turn of a pants cuff set the investigative ball rolling.
Second, the observant individual who noticed that anomaly, brought it to the world's attention, and thereby made a real if minor adjustment to the historical record, had no training or expertise in either photography or military history. He carried lumber and sheetrock around for a living. His effort did, however, require one particular and relatively rare skill: the ability to pay close attention to photographs without making assumptions about their content or allowing their contextualizing material to influence his thinking. In my book, that makes him a critic.
•
The larger point goes far beyond the simple fact that for 70 years the Marines misidentified one of six figures in a photojournalistic image. Surely that had happened before, and has happened since, without significant consequence. If and when more accurate information emerges corrections get made, the record gets revised, and everyone moves on.
However, once an image like this moves beyond its transitory role as time-sensitive information with a short half-life, graduating to the status of the iconic, it takes on a much different, more complex, and more potent cultural role. As it becomes memetic, its reiteration — not only in print but on posters and t-shirts, in films and on tv, in sculptural reproductions, even in drawn and painted versions and reenactments of the depicted event — embeds it in cultural consciousness as well as what we might call the cultural unconscious.
This makes it close to impossible to correct any misapprehensions that have come to accompany it. And our beliefs about it become effectively incorrigible. These misinformed beliefs become a tacit form of the captioning that, as Roland Barthes pointed out long ago, serves as both "anchor" and "relay" for such an image, narrowing its meaning while linking it to other related images.
Consider this: The son of one of the men in the image writes a book celebrating his father's role in the event it depicts. The book spends 46 weeks on the New York Times best-seller list, with millions of copies sold, editions in multiple languages, author interviews galore in print periodicals, on radio and tv. A famous Hollywood director licenses the screen rights and makes it into a blockbuster movie, widely praised and seen by millions worldwide.
Knowing as we do that copies of this book, in print and ebook formats, in many languages, will continue to circulate indefinitely, as will the Hollywood film, how much confidence can we have that we will ever disentangle this image from the erroneous information now so deeply imbedded in its life as a cultural artifact?
Keep in mind, too, that this case of mistaken identity doesn't have any significant impact on the image's content or our understanding of the event it depicts. It has no substantive ramifications, neither changing the signification of the picture nor revising our sense of that battle's import. With the exception of James Bradley, who incorrectly portrayed his father John as part of the group that raised the second flag that day (the scene documented by Rosenthal's image), I suspect few people — even those who loved the book and/or movie — feel any deep commitment to John Bradley as a protagonist or will display some resistance to his replacement by Harold Schultz in that scenario.
Yet we can feel sure that, despite these recent revelations, John Bradley's name will appear in many future accounts of this incident. Imagine, then, the herculean task of extracting from the cultural hive mind something as emotionally powerful as the cornucopia of associations and emotions surround Robert Capa's "Falling Soldier," which recent research proves entirely staged and depicting no one's death.
Revisionism ain't for sissies.
•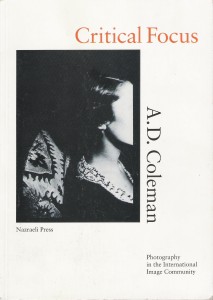 Special offer: If you want me to either continue pursuing a particular subject or give you a break and (for one post) write on a topic — my choice — other than the current main story, make a donation of $50 via the PayPal widget below, indicating your preference in a note accompanying your donation. I'll credit you as that new post's sponsor, and link to a website of your choosing. Include  a note with your snail-mail address (or email it to me separately) for a free signed copy of my 1995 book Critical Focus!