Picture editor John G. Morris, for decades the most energetic public promulgator of the myth surrounding Robert Capa's D-Day photography, died on July 28, 2017 while hospitalized in Paris. Born in 1916, he was 100 years old.
The New York Times obituary for Morris, written by Andy Grundberg, devotes considerable attention to the Capa D-Day myth and Morris's role in its making. Some pertinent excerpts:
Mr. Morris had a long and storied career in picture editing. In one memorable instance, in wartime London, he edited Robert Capa's historic pictures of the D-Day invasion of Normandy in 1944 and got them printed and shipped to New York in time for the next week's issue of Life, the country's largest-circulation picture magazine at the time. …
His editing of Mr. Capa's photos of D-Day produced one of the more enduring bits of lore in photojournalism history. As the story went, Mr. Capa sent the London office four rolls of film from Normandy, but in the rush to process them, a darkroom technician overheated them during drying, ruining all but 11 frames.
Or so the technician had told him, Mr. Morris said, and he related that account for 70 years or so.
Recalling the episode, he told NPR in 2002: "I said, 'I can't believe it.' So I ran to look at them with him, and I held up the rolls one at a time. And the first three were just soup. You couldn't see anything. But on the fourth roll of film, the last one, there were 11 images that were discernible. And those pictures saved us, and those were the pictures that have come to symbolize D-Day ever since."
But recently, persuaded by newer theories that have since emerged, he came to believe that a darkroom error was not the reason there were so few Capa frames. He told James Estrin of The Times last December that he believed that Mr. Capa had been so rattled during the withering fire at Omaha Beach that he exposed only 11.
Those "newer theories that have since emerged" that Morris found persuasive enough to require revision of his narrative appeared at this blog over a three-year period, beginning on June 6, 2014 (the 70th anniversary of D-Day) and concluding this past June 6. You can access the full investigation, "Alternate History: Robert Capa on D-Day," here.
•
Matt Schudel at the Washington Post, alas, apparently felt compelled to replay the entire Capa D-Day myth in detail (500 words out of a total of 1300) in his obituary, "John G. Morris, photo editor of indelible images of D-Day & Vietnam, dies at 100," before adding this qualifying note:
For 70 years, Mr. Morris blamed himself for losing three rolls of Capa's images from Omaha Beach. Only in the past two years, as photographers and historians examined development processes and the nature of the film used by Capa, did a new consensus emerge. Most experts now believe there were never any usable images beyond the original "magnificent 11," as they are sometimes called. The prevailing belief is that Capa was under such intense fire that he had little chance to shoot other images or that his camera may have malfunctioned.
It's actually over the past three years that the "new consensus emerge[d]." And that "prevailing belief" in enemy fire and/or camera malfunction as the cause of Capa's minimal take on the battlefield has credence only among Morris, his acolytes, and diehard Capa devotees. No one on this investigative team believes any of that.
The WaPo distinguished itself by publishing, on the same day, two separate articles repeating the Capa D-Day myth. The second, "Celebrated photo editor John Morris dies at 100 in Paris," also datelined July 29, got filed from Paris by Philippe Sotto of the Associated Press. It makes no reference to any challenge to Morris's story. Given that our Capa D-Day project went unexpectedly viral in Franco in the summer of 2015, with feature stories pro and con in all the major Paris papers, Sotto's parroting of the discredited myth seems all the more remarkable. [Note, October 10, 2017: Strangely, the Sotto obit has vanished from the WaPo website. A syndicated article, it also appeared in a number of other publications, such as the NBCNews website. — A. D. C.]
•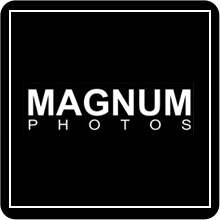 The unsigned tribute from Magnum Photos, "In Memoriam: John Morris (1916-2017)," packs a remarkable amount of misinformation into a few short sentences concerning Capa, D-Day, Morris, and the picture editor's war years in Europe:
John Morris called Magnum co-founder Robert Capa his Hungarian brother. The photographer sent his unprocessed film of the D-Day landings to Morris, his editor at LIFE magazine, who oversaw the publication of 11 images from the event. American-born Morris worked as London's [sic] photo editor for the weekly picture magazine throughout WW2, commissioning photo reportage from the war front.
The unidentified author appears to have conflated the "Magnificent Eleven" photographs that supposedly survived the mythical June 7, 1944 darkroom disaster with the number of Capa images published in LIFE's June 19, 1944 D-Day issue. Only five of Capa's ten Omaha Beach exposures appeared in that feature, along with an additional five 2-1/4″ Rolleiflex exposures made on Capa's trip back to the U.S.S. Samuel Chase that morning.
Furthermore, Morris did not "work as London's [sic] photo editor for the weekly picture magazine throughout WW2." He was there for less than a year, arriving at Time/Life's London headquarters in late September of 1943 and leaving on August 29, 1944 to coordinate the activities of LIFE's photographers in the newly liberated French capital. He left Paris on November 20, 1944 to return to the States. About this he wrote, in his 1997 memoir Get the Picture (p. 92),
"… I had asked for home leave. The Paris office was due to get a new picture editor, the quite capable (and French-speaking) Elmer Lower, and I did not care to hang around to engage again in Time Inc.'s ongoing experiment with two-man rule."
More recently, Morris would opine that Lower beat him to the job because he "had the good sense to marry a French girl" ("ICP Lecture Series: John G. Morris," International Center of Photography, June 24, 2014).
This is typical Morris sniping at his superiors. Though only three years older than Morris, the "quite capable" Elmer W. Lower (1913-2011) had by then worked as a picture editor since 1937. According to his obituary,
In a few years, as photojournalism was creating new challenges and opportunities, Mr. Lower cut his teeth at Acme Newspictures (UPI Photos) and at Associated Press Wirephoto. His early photojournalism career took him to Cleveland, Chicago, Detroit, and New York.
After the liberation of Paris in World War II, Mr. Lower joined Life magazine, serving first as photo editor and bureau chief in Paris, then being assigned to Los Angeles and Bangkok, where he directed the magazine's photo coverage of the Korean War.
He had previously served his country during World War II in the Office of War Information, coordinating United States wartime propaganda and building radio photo operations from scratch in Cairo, Algiers, and Naples. He went on to London, serving in the Office of War Information as well as the Psychological Warfare Division, and helping prepare for and provide coverage of the Allied D-Day assaults on the beaches of Normandy.
In the early 1950s, during the closing years of the occupation of Germany, he was head of the information division of the Office of the U.S. High Commission for West Germany. In 1953, he moved to television and began to shape television news. … War, assassinations, and domestic violence marked the news beat during Mr. Lower's 11 years as president of ABC News. (See Unsigned, "Elmer W. Lower: Broadcasting Giant," The Easthampton Star, July 28, 2011.)
In short, in late 1944 the "quite capable" Lower was vastly more accomplished than the novice Morris, whose assessment of him, even in retrospect, seems more than a bit patronizing and presumptuous. Moreover, LIFE put this veteran administrator into the Paris office as both "photo editor and bureau chief," which clearly meant that he would far outrank Morris. No "experiment with two-man rule" involved; if Morris had stayed in Paris, he would have answered to Lower, positioned much further down on the totem pole, serving as Lower's errand boy, much as he had served as Wilson Hicks's in New York. Small wonder that he opted to return stateside at that juncture.
Worth reading, in regard to the fruitful working relationship between Lower and Capa: "'What Deepest Remains': How Photojournalistic Mutualism between Robert Capa and Elmer W. Lower Shaped Modern Concepts of World War II," by Steven Holiday & Dale L. Cressman, published in American Journalism 33(4), November 2016. You can read the article online here, or download a PDF file here.
(Teaser: Lower worked with Capa on many more WWII stories than did Morris, helping him particularly with the chronically nonexistent or inept captioning of his images. And Capa first approached Lower, rather than Morris, to take over the management of Magnum, turning to Morris only when Lower declined. The authors cite an unpublished Richard Whelan interview of Lower, conducted on June 14, 1982, for that tidbit. Whelan mentions this in his Capa biography; Morris managed to leave it out of his memoir. My thanks to Doreen Landry Millichip for alerting me to Lower's role in the Capa saga.)
•
Across the pond, the revision of the Capa D-Day myth also made its way into Gabriel Coutagne's obituary for Morris in Le Monde:
S'ensuit l'anecdote – aussi célèbre que controversée – dont il fut l'un des seuls témoins. Mardi 6 juin 1944 : le journaliste apprend que le Débarquement a commencé, et que, comme prévu, Robert Capa, en commande pour Life, est parti avec les troupes américaines.
John Morris attend impatiemment les précieux films, d'autant que les délais sont courts : il faut développer et choisir les photos, les faire valider par l'armée pour des raisons de sécurité militaire, pour les communiquer à la rédaction new-yorkaise du magazine avant bouclage, le samedi suivant. Dans la précipitation, une erreur de manipulation des pellicules aurait été commise, entraînant, selon la version rapportée par John Morris, la dégradation de la plupart des images réalisées par Capa sur les plages de Normandie. Malgré tout, une dizaine de clichés furent publiés. …
L'épisode est resté douloureux pour John Morris, qui confia au Monde en 2015 qu'il se sentait « épuisé » par les questions suscitées par cette histoire, ranimée récemment par un critique américain, qui avait remis en cause cette version. En décembre 2016, il avait déclaré au New York Times qu'il pensait que l'hypothèse la plus probable fut que Robert Capa n'avait réussi à prendre que onze images, ce 6 juin 1944.
Rough translation of the last paragraph:
The episode remained painful for John Morris, who told Le Monde in 2015 that he felt "exhausted" by the questions aroused by this story, revived recently by an American critic, who had questioned this version. In December 2016 he told the New York Times that he thought the most probable hypothesis was that Robert Capa had managed to take only eleven images on June 6, 1944.
Coutagne serves as Photo Editor of this French daily paper's website. His article "Les photos du Débarquement de Robert Capa au cœur d'une polémique," attacking the Capa D-Day project, appeared therein on August 10, 2015.
•
At Télérama, where Arts Editor Yasmine Youssi denounced our investigation back in summer 2015, a week before Coutagne followed suit, the magazine reprinted Youssi's 2014 interview with Morris, complete with the standard story of Capa's experiences on D-Day and the subsequent fate of his films — blithely disregarding the fact that, as Coutagne noted reluctantly in his obit, Morris subsequently recanted much of that story, and our research refuted most of it. (Télérama is owned by the same French media conglomerate as Le Monde, La Vie-Le Monde Group.)
•
Louise-Maude Rioux Soucy, in her obituary for Le Devoir — "John Morris, mort d'un homme d'images," July 29, 2017 — provides a bizarre, fanciful version of the challenge to Morris's account of the fate of Capa's images:
Complice du photographe Robert Capa, John G. Morris fut celui qui s'assura d'éditer, de faire valider et d'acheminer au magazine Life les clichés pris par le célèbre photographe le 6 juin 1944, jour du débarquement allié en Normandie lors de la Seconde Guerre mondiale. La légende veut qu'il ait sauvé 11 images des films Capa qui auraient été endommagés au développement. Cette version a été remise en question récemment, une rumeur persistante voulant que M. Morris ait été si secoué par ce qu'il avait vu sur les films de Capa qu'il aurait préféré se rabattre sur une sélection. Rumeur que n'a jamais validée l'éditeur photo.
Rough translation:
Photographer Robert Capa's friend, John G. Morris, was the editor of the photographs taken by the famous photographer on June 6, 1944, the day of the Allied landing in Normandy during the Second World War. Legend has it that he saved 11 images of the Capa films that would have been damaged during development. This version has been questioned recently, a persistent rumor that Mr. Morris was so shaken by what he had seen on Capa's films that he preferred to fall back on a selection. A rumor that was never validated by the photo editor.
Say what? Morris got so upset by what he saw on Capa's Omaha Beach film that he censored those images — presumably destroying the disturbing ones himself, since they have never appeared anywhere, and are not in the Capa Archive at the International Center of Photography? This despite the fact that, as we have shown, Capa landed at a spot comparatively lightly defended by the Germans and stayed there no more than half an hour before leaving? A "persistent rumor" that, over the course of three years of intensive research into those events, I have never heard until now?
Absolute and irresponsible nonsense.
•
[Postscript, Aug. 1, 2017: David Schonauer at American Photography's Pro Photo Daily, in his July 30 obit, "Passings: John Morris, Legendary Photo Editor, Dies at 100," sidesteps the issue:
"Morris's work with Capa's D-Day photographs led to one of the most memorable stories about his legendary career. PDN  notes that in his 1998 memoir, Get the Picture: a Personal History of Photojournalism, Morris explained that there was a mishap during the rush to process and dry the negatives. He was able to to ship 11 photos to the New York office."
Immediately after which he links to a 2011 video from Contrasto Books in which Morris repeats his standard story of Capa's experiences on D-Day and the mythical emulsion melt.]
•
[Postscript, Aug. 7, 2017: On June 28, 2017 TIME posted a short notice of Morris's death followed by a collection of quotes about Morris's life and work from assorted figures in the field of photojournalism, in lieu of a formal obituary: "Celebrating Legendary LIFE Photo Editor John G. Morris." This simply retools a December 7, 2016 piece published on the occasion of Morris's 100th birthday.

Oddly, all the quotes refer to Morris in the present tense, as if he were still alive.
The authors of the piece, Liz Ronk and Olivier Laurent, write in their introduction,
"Robert Capa's iconic 1944 shot of a soldier in the surf at Normandy would become one of the most celebrated pictures of the Second World War — but Capa did not act alone. John G. Morris, a picture editor at LIFE magazine, had assigned the war photographer to cover D-Day.
"The small number of pictures with which Capa returned, which Morris published in LIFE, became legendary. But that was just the beginning for Morris. …"
And they quote Robert Sullivan, editor of LIFE Books from 1990 to 2015, thus:
"John Morris was a young man working for us, which is to say LIFE and TIME Inc., in London when Capa's cobbled shipment arrived from the front lines in Normandy. I firmly believe that John developed capably what images could be capably developed. Everyone was in a hurry. There's no scandal here. We in the U.S. are in a season of scandal-mongering about every little thing, and I reflect that historically there are lots of 'scandals' that have attached themselves to our — to LIFE's — story …
"Yes the images look shaky, and that's part of their power. Was that a product of bombs on the beach or emulsions in London? If the latter, history — not to mention Mr. Spielberg — owes John Morris a greater debt. He took us there, not as much as Capa did, but he played his part."
These remarks seem remarkably evasive. But at least Sullivan doesn't outright claim any darkroom accident, though he leaves it a possibility. A small step in the right direction.
Sullivan, editor of LIFE Books from 1990 to 2015, was responsible for quite a number of TIME/LIFE books in which the Capa D-Day myth got repeated. Hence his wobbliness on this, I surmise.
And "Obituary: John G. Morris, Photo Editor of Capa and Smith, 100," unsigned, briefly repeats the myth:
"While working as a photo editor for LIFE in the London office in 1944, Morris had the responsibility of editing Robert Capa's photos of the D-Day invasion of Normandy. As Morris recounted in his 1998 memoir, Get the Picture: a Personal History of Photojournalism, there was a mishap during the rush to process and dry the negatives, but he was able to ship 11 photos to the New York office, providing an indelible view of the Allied landing from the perspectives of the troops hitting Omaha Beach." — A. D. C.]
•
This post sponsored by a donation from William Perlmutter.
•
(For an index of links to all posts in this series, click here.)
•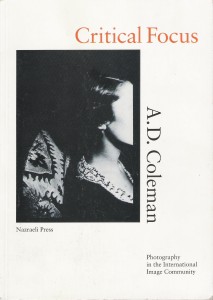 Special offer: If you want me to either continue pursuing a particular subject or give you a break and (for one post) write on a topic — my choice — other than the current main story, make a donation of $50 via the PayPal widget below, indicating your preference in a note accompanying your donation. I'll credit you as that new post's sponsor, and link to a website of your choosing. Include  a note with your snail-mail address (or email it to me separately) for a free signed copy of my 1995 book Critical Focus!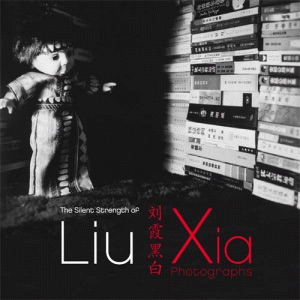 But wait! There's more! Donate now and I'll include a copy of The Silent Strength of Liu Xia, the catalog of the 2012-13 touring exhibition of photos by the dissident Chinese photographer, artist, and poet, currently in her sixth year of extralegal house arrest in Beijing. The only publication of her photographic work, it includes all 26 images in the exhibition, plus another 14 from the same series, along with essays by Guy Sorman, Andrew Nathan, and Cui Weiping, professor at the Beijing Film Academy.