"Nothing is more sacred than the facts. No one, therefore, should win any points in our discourse for deluding himself. The litmus test for reasonableness should be obvious: anyone who wants to know how the world is, whether in physical or spiritual terms, will be open to new evidence." — Sam Harris, The End of Faith, p. 225.
I herewith officially declare our team's deconstruction of the myth of Robert Capa's D-Day experiences and the subsequent fate of his negatives to have come to its end.
When I launched this investigation on June 6, 2014 by publishing photojournalist J. Ross Baughman's critique of the TIME video celebrating the 70th anniversary of Robert Capa's D-Day photographs, I could not possibly have imagined that it would continue for three years, result in some 82 posts, involve so much work, and evoke so much response, pro and con, internationally.
I do have further leads to pursue, and other angles to explore:
Access to the papers of Cornell Capa and Richard Whelan (and the interviews conducted in the early 1960s by Jozefa Stuart, toward an unpublished Capa biography), may clarify a number of matters. The International Center of Photography's Robert Capa and Cornell Capa Archive, which holds those papers, has promised such access, beginning this fall.

Somewhere in the archives of Time & Life lie buried (I assume) the layout boards, prints, negatives, typescripts, correspondence, and other raw materials for LIFE's June 19, 1944 D-Day issue, with Capa's images of Omaha Beach. Time, Inc. would do well to consider excavating that material for the upcoming 75th anniversary of the Normandy invasion. Those artifacts, along with subsequent correspondence between John Morris, Wilson Hicks, and Robert Capa, might tell us much about the arrival of Morris's packet from London and the making of that issue. As I understand it, outsiders do not get access to such materials. (Perhaps, to compensate for proclaiming our investigation pointless, LIFE historian John Loengard could oversee that informative project.)

In addition to whatever cover letter John Morris sent to Wilson Hicks with his D-Day edit, presumably including an explanation of Capa's meager take on Omaha Beach, those materials might indicate whether Morris himself composed the often wildly inaccurate captions that appear with Capa's photos in that issue, or whether someone in the New York office, even further from the scene than London, dreamed them up.
Then there's the John G. Morris Special Collection at the University of Chicago Library, whose correspondence files may also offer some revelations.
Further study of the films made on the morning of D-Day by military and press cinematographers, held by the National Archives, may help us learn even more than we already have about the precise situation in which Capa found himself upon landing at Easy Red. And I hope to fill in some of the blanks concerning USCG Chief Photographer's mate David T. Ruley, who met and filmed Capa on D-Day aboard LCI(L)-94.
As and when time and resources allow, I will delve into those prospective troves and address those issues. However, barring some unforeseen discovery or disclosure, or some unpredictable surge of interest in the project such as we experienced in France in summer 2015, I think we have hammered in the last nail.
I consider the basic research complete and the case effectively proven. Due to the controversial nature of this project, I anticipate other responses thereto as it reaches new audiences, and I expect to respond to the most notable and substantive of those. As I'm developing this material into a book, an exhibition, and a multimedia piece, I will offer periodic progress reports on those activities. But, with those caveats, I don't plan to pursue this further in this space.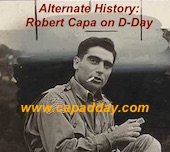 So I'd like to thank my collaborators in this venture, the Capa D-Day Irregulars: First and foremost, photojournalist J. Ross Baughman, whose questioning of the myth set all this in motion; then photo historian Rob McElroy, whose incisive technical analyses provided key building blocks for our inquiry; and finally combat veteran Charles "Chuck" Herrick, whose expertise on military matters relating to World War II helped us understand exactly where Capa landed on D-Day and what he saw when he got there, and who discovered Ruley's film clips of Capa. I couldn't have asked for better partners in this venture.
On behalf of our team, let me say that we appreciate the tolerance and interest our staunchest readers manifested as we untangled this hairball, and we understand the impatience with it shown by others who found this material less absorbing. Since lack or loss of interest required only a mouse-click to delete or move past the offending posts, I don't think we burdened the latter constituency unduly.
I have come to think of the version of the Capa D-Day Project published at this blog as the journal of an investigation, complete with bypaths, dead ends, and  periodic surprises, but mostly a process of following our noses while putting one foot ahead of the other. Like our readers, we have experienced moments of fatigue. So it pleases me to answer the periodic "Are we there yet?" questions in the affirmative. That will come as a relief to many, even including those who stuck with it all (or most) of the way through.
•
A research project more formally conceived and constructed than this one (a doctoral dissertation, for example) would conclude with a section devoted to questions meriting further study: issues that deserve attention but go well beyond the parameters of the project at hand.
Two such matters emerge clearly from our work on this investigation:
• Given the extent to which Capa exaggerated and fictionalized his experiences on D-Day, and given also the evidence that he falsified his account of the making of the 1936 image "Falling Soldier," Capa thoroughly discredited himself as a reliable war correspondent. It seems highly unlikely that these represent the only instances of willful and grievous inaccuracy on Capa's part. (Even his authorized biographer and apologist, Richard Whelan, notes frequent discrepancies between Capa's 1947 memoir, Slightly Out of Focus, and the known facts.)
For that reason, none of Capa's combat reportage qualifies as credible unless verified by comparison with other, reliable sources, particularly military records. That includes not only the entirety of his "autobiographical novel" but all published examples of his war-related journalism. This mandates review of all that material by one or more researchers with expertise in military matters — preferably including combat experience.
We should not expect this effort to come from the International Center of Photography. Through its sponsorship of the work of Whelan and Cynthia Young, current curator of the Capa Archive there, ICP has made clear the level of compromised scholarship it intends to deliver on Capa-related matters. Nor should we expect ICP to collaborate willingly on the production of such research.
Fortunately, ICP holds little primary material crucial to that line of inquiry — aside from Capa's negatives and contact sheets, which are available for study by qualified researchers. Capa laid out his own claims forthrightly in Slightly Out of Focus and his magazine stories. The relevant military records reside in publicly accessible archives. Pursuing this line of inquiry thus requires only researchers with the will and pertinent skills. (Charles Herrick has begun such digging, concentrating on Capa's World War II experiences; others can address the periods before and after that.)
Nonetheless, by energetically promulgating the Capa D-Day myth, disregarding contrary evidence in its own holdings, obstructing independent research about Capa, and falsely claiming not to possess key archival materials that it has held for years (among other sins), ICP has besmirched its reputation as a responsible repository and a credible research institution. Most of that happened during the Cornell Capa regime, during which he and authorized Capa biographer Richard Whelan controlled all things Capa at ICP. However, it certainly contaminated all involved with ICP's Capa Archive, including Whelan's successor Cynthia Young, who needs to abandon her mendacious ways and make amends if she expects anyone to take her seriously as, de facto, the world's foremost Capa scholar.
Mark Lubell, executive director of ICP since November 2013, has held his position long enough that, even if he inherited this institution's history of Capa myth-making, he now owns it. Moreover, in various ways reported here, ICP has reconfirmed its commitment to furthering the myth during his tenure. Lubell thus has an obligation to clarify his own position on the institution's history in relation to the Capa legend, and to enunciate the relevant policies and practices in place under his leadership. Restoring ICP's reputation will require formal public apologies from Lubell and Young for the egregious behaviors to date, along with the adoption of principled policies and practices that conform to the expectations of professionals in the field.
• The true history of the International Center of Photography — not its own self-serving, sanitized version — remains uninvestigated, excepting the Robert Capa-related slice of it that this project has explored. ICP's closets contain other skeletons — curator-on-curator physical violence and cooked books, to mention just a few indications from credible insider sources.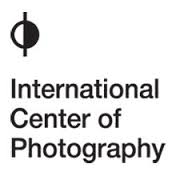 Art writers at mainstream newspapers and magazines such as the New York Times eagerly report on scandals at major museums, as do the contributors to the various art magazines (ARTnews, Art in America, etc.). Yet they have simply ignored for years the widely known fact that a senior curator of photography at the Museum of Modern resigned in disgrace over an affair with a trustee's wife. And the photography press, such as it is (Photo District News, Popular Photography, Petapixel), does not even dip its toes into critical reportage on the medium's institutions. This is shameful, and unlikely to change, given the generally sorry state of writing on photography in the mass media.
Be that as it may, our project has opened the door and pointed the way in the case of ICP. Perhaps some enterprising art journalist with gumption will follow those leads.
•
It certainly won't be Geoff Dyer, who, bizarrely, opened a recent New York Times Magazine rumination on a photograph by Roy DeCarava thus:
"It's quite easy to tell the story of how certain photographs were taken, to link what's going on within the frame to the situation or circumstances around it. In the case of Robert Capa's gray, sea-drenched images of soldiers struggling to shore on D-Day, we know the precise historical moment they depict, what happened before and after, the reasons the pictures are so blurred — nothing to do with proximity to combat, or salt water getting into the camera, but a mistake made during processing in the safety of a London lab. …"
That appeared in the original version of Dyer's article, now archived by The Wayback Machine. When it appeared, I sent an email on May 10 to Jake Silverstein, editor-in-chief of the NYT Magazine, linking to our research and concluding as follows:
Most recently, [John Morris] reiterated that retraction [of the emulsion-melt fable] in the pages of the New York Times itself. See "As He Turns 100, John Morris Recalls a Century in Photojournalism" by James Estrin, Lensblog, Dec. 6, 2016.
Imagine my dismay, then, at seeing your columnist uncritically parroting this discredited fable in the very pages of the prestigious newspaper wherein Morris had acknowledged its inaccuracy just a few months ago.
How embarrassing for Mr. Dyer.
Though, inexplicably, it took almost a month, and got the date of the original article wrong to boot, the Times eventually re-posted the article with a revised version of the opening paragraph, with this at the article's end:
Correction: June 4, 2017
An article on May 14 [sic] about the photographer Roy DeCarava referred inaccurately to the photographer Robert Capa's images of D-Day. The blurry quality of the photographs is most likely due to the conditions of battle — not to a mistake made by a London lab during processing.
Actually, it's not so easy to tell the story of how certain photographs got made (and others didn't), as our investigation demonstrates. This uninformed balderdash of Dyer's exemplifies the lamentable condition of writing about photography today. If you wonder why I have persisted with this investigation, consider Dyer's elegantly phrased but fact-free nonsense a sufficient answer.
•
"We shall not cease from exploration / and the end of all our exploring / will be to arrive where we started / and know the place for the first time." — T. S. Eliot, "Little Gidding" (1943)
•
(For an index of links to all posts in this series, click here.)
•
This post sponsored by a donation from photographer David Freund.
•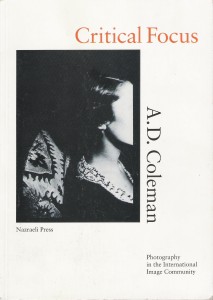 Special offer: If you want me to either continue pursuing a particular subject or give you a break and (for one post) write on a topic — my choice — other than the current main story, make a donation of $50 via the PayPal widget below, indicating your preference in a note accompanying your donation. I'll credit you as that new post's sponsor, and link to a website of your choosing. Include  a note with your snail-mail address (or email it to me separately) for a free signed copy of my 1995 book Critical Focus!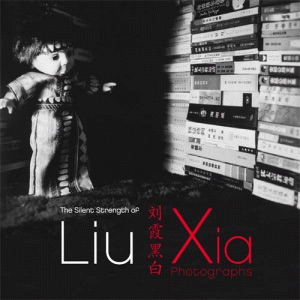 But wait! There's more! Donate now and I'll include a copy of The Silent Strength of Liu Xia, the catalog of the 2012-13 touring exhibition of photos by the dissident Chinese photographer, artist, and poet, currently in her sixth year of extralegal house arrest in Beijing. The only publication of her photographic work, it includes all 26 images in the exhibition, plus another 14 from the same series, along with essays by Guy Sorman, Andrew Nathan, and Cui Weiping, professor at the Beijing Film Academy.