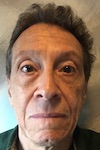 This spring followed the pattern of recent years: raw, cold, rainy, overcast days, week after week, then a sudden plunge into early summer that took place this year on the night of April 27. The next morning, it was hot, sunny, t-shirt comfortable. Then it reverted. Now it's warmer, but still cloudier and wetter than I'd prefer.
My system did not respond well to the months of chill and damp, which left me sluggish both mentally and physically, feeling generally out of sorts, having a hard time concentrating, understanding the phrase "under the weather" in a most literal way. I can feel myself pulling out of it now, absorbing the heat of the intermittent sun and the sometimes drier air.
AIPAD 2017
Somewhere in there I spent a day and a half at this year's edition of The Photography Show. Having indulged myself in an elaborate, fanciful response to last year's AIPAD extravaganza, I will switch gears and offer up a brief, straightforward set of observations:
• The event has found a new venue that changes it dramatically. Pier 94, at 55th Street and the West Side Highway, appeared to roughly double the floor space available at the event's previous venue, the Park Avenue Armory.
• This allowed for many more exhibitors. Indeed, the need to fill the space necessitated opening participation to all AIPAD members. (Previously, you had to wait five years after joining AIPAD before renting a booth at this fair.) Not only that, covering the rental cost for the venue mandated allowing non-AIPAD exhibitors to take part.
• That meant bigger booths for all, with space left over for an area in which clustered photo-book publishers and some photo-related nonprofits, such as the American Photography Archives Group (APAG).
• Because the exhibitors had more space, and represented more diversity (including the exhibitors' ages, and the consequent ages of those whose work they displayed), what they put on view provided a more accurate cross-section of contemporary practice in photography and photo-based art than ever before.
• All of that combined to generate a show that felt more like a contemporary photo-specific art fair and less like a high-end antiquarian exposition with some contemporary photography thrown in.
• On the down side, unlike the Armory Pier 94 is a considerable walk from the nearest subway, and not well served by bus either. So, for those who don't take cabs or have chauffered limos, it's a shlep. It's also at the far edge of a food desert; there's little between 12th and 8th Avenues save luxury car dealerships. But those are minor cavils.
• One of the pleasures I take in these events derives from the unexpected juxtapositions that result from exhibitors' decisions as to what they'll feature. Two stood out here for me. In the first, the special exhibition "Structures of Identity: Photography from The Walther Collection" included two disassembled copies of Karl Blossfeldt's 1928 book Urformen der Kunst ("Art Forms in Nature"), a classic modernist typological project, with the pages matted, framed, and mounted sequentially as a lengthy wall piece. In a booth across the way, Laurence Miller featured a recent typological series — Simone Rosenbauer's 2016 series, "Like Ice in the Sunshine," in each of which a melting Popsicle is centered on a different DayGlo-colored background. (No, this wasn't Michael Massaia; he used black paper as backdrops for his 2014 time-exposed still lifes of melted ice-cream pops … a very different concept, as I'm sure you'll agree.)
• Elsewhere, Howard Greenberg mounted the complete handmade maquette of Dave Heath's classic 1965 monograph A Dialogue with Solitude — a gem of mid-century small-camera b&w analog photography, whose dummy version you'll likely never see outside of a museum. Meanwhile, right next door, for $91 you could have Lucien Samaha make your portrait with something billed as "the world's first digital camera," a Kodak camera from 1991. (That's a false claim: The very first digital camera did indeed get born in one of Kodak's own labs, the invention of one of its engineers, Steven Sasson, who devised his prototype in 1975. But never mind.)
• All in all, then, I judge this an improvement over the Armory as a host venue for The Photography Show. The gallerists and dealers with whom I spoke all felt the same, so presumably it will return there in future iterations.
•
Saying Goodbye to Charlie

On the evening of April 28, 2017, a group of Charles Gatewood's friends and colleagues gathered at the School of the International Center of Photography in midtown Manhattan to celebrate his life. Along the way, I offered the following comments.:
When I first met Charlie Gatewood in the late 1960s, he was one of a younger generation of what would come to be called "New York School" photographers, expanding on the work of such predecessors as Lisette Model, Diane Arbus, Robert Frank, and Garry Winogrand, operating in that broad territory called "social landscape photography" — small-camera black & white work exploring not only how east coast urbanites behaved in public but, increasingly, how they acted in private, the lines between the two spheres ever more blurred.
For Charlie and his cohort here, that meant not just the bustle of metropolitan life but the emerging counterculture — the be-ins and sit-ins and love-ins, the protests and demonstrations and other sociopolitical action, sex and drugs and rock & roll, the hippies and Yippies, the experimental arts. As raw material, all of that came as close to heaven as any young photographer could want, especially one from a socially conservative midwestern background like Charlie's, and he just jumped in the pool.
Within that jumble of potential material, Charlie found himself drawn not to the more overtly political-activism side of the spectrum but to those in pursuit of personal transformation: gender-bending, polysexuality, body modification, use of hallucinatory drugs for trance and transcendence … an inchoate slice of the culture that he would later refer to as "Modern Primitive."
You could see the seeds of that in Charlie's early work, gathered in his first book, Sidetripping, published in 1975. Something I wrote in my New York Times review of his 1972 show at Light Gallery mattered a great deal to Charlie, so we became friends, meeting every now and then, keeping in touch over the years even when he moved out to the west coast, where he ended up living just a block or so from my first San Francisco apartment, on Mirabel Avenue, perched on a hill in the upper Mission District.
Charlie kept me up to date on his projects, and commissioned my writing for a few of them. As I saw it, he found his subject early, then just went deeper and deeper into it. Remarkably, as he did so, his subject matter didn't become increasingly narrow, obscure, and exotic; to the contrary, it rapidly went mainstream. You can't walk down an urban street in the western world today without seeing dozens if not hundreds of visibly pierced, tattooed, cross-dressing, gender-mutable individuals calmly (if flamboyantly) going about their business, and being mostly taken for granted by their fellow citizens. They're the focus of conferences and festivals and scholarly research; they appear as stock characters in movies and television shows; they're commonplace in rock & roll. They work as baristas and babysitters. They have, in short, become normalized.
I don't claim that Charlie made that happen, though his empathetic attention to these one-time cultural outliers certainly didn't hurt their eventual acceptance. The real point is that Charlie tapped in earlier than most to an energy bubbling up from the underground culture. Not only did he know something was happening but, unlike Bob Dylan's terrified, clueless journalist Mr. Jones, he decided to find out what it was. He also understood — this was where his background in anthropology kicked in — that you could not engage with these microcultures as an impartial observer. You were either in or out, and Charlie decided to go all in.
From that participatory position, Charlie built an enormous repository of first-hand observations of some of the edgiest cultures of the late twentieth century and the early years of the twenty-first. He used black & white analog materials first, then analog color, then digital formats for his still photography. He taught himself analog video and then digital video and multimedia. He found ways of getting his work out in multiple formats: prints, exhibitions, books, videotapes, DVDs. His enthusiasm for what he was doing never flagged, as you can see from the several films that got made about him.
Except in my writing, Charlie's name rarely appears in discussions of contemporary photography. Eventually the field will catch up with what Charlie accomplished, especially if his archives find a good home, as I expect they will; they form a unique, invaluable record of vital aspects of our culture.
As for Charlie himself, I found him always open, affectionate, humorful, loyal, articulate, and dedicated to his work. He lived the way he wanted to live, he photographed and filmed what he wanted to observe and show us, and, when his pain became too much to bear, he decided when and where he would end his life. He has my fond memories, and also my full respect, as I know he has yours.
(Click here for my introduction to Gatewood's 1993 retrospective monograph, and click here for a PDF of a 1987 interview I conducted with him.)
Photographing Trumpy
Sean O'Kane's April 2, 2017 article for The Verge, "The photography of Trump's presidency is a huge break from Obama's," sheds light on how the new president approaches the public presentation of himself and his administration. Subtitled "Donald Trump's presidency is not normal, and neither is the way it's being photographed," O'Kane's piece contrasts Barack Obama's granting of relatively full access to official White House photographer Pete Souza — resulting in an extensive record of the Obama administration's eight years there — with the greatly diminished role of photography under Trump's rule to date. Definitely worth reading.
As O'Kane points out, most of the images of the Trump White House come in one of three forms: staged photo ops (such as the signings of the endless executive orders); for-the-record scenes of meetings (grip-and-grins, conferences); and cellphone snaps by staffers. Booooooring, perhaps purposefully so.
Of course, while this symbolizes, at least superficially, a sharp reduction of transparency, and thus accountability, in the new administration, one can consider it a blessing in disguise. If you, like me, find The Donald visually repellent in every particular (coarse, crude, ugly in almost all his facial expressions and body language), then the fewer pictures of him, and the less visually engaging those pictures, the better.
On Intuition
My old friend Richard Kirstel regularly opined that "Intuition is like magic — it works, but the quality control sucks." He liked to contrast this with a famous quote from Louis Pasteur: "Chance favors the prepared mind" and this one from Edgar Allan Poe: "Only the supremely rational can be truly spontaneous; all else is mere impulsivity."
So when POTUS, who boasts of and daily demonstrates the unpreparedness of his mind, tells us he's an "intuitive person," he really announces his impulsivity. Be very afraid.
The Bias of Data
More recommended reading: "When the Designer Shows Up In the Design," by Lena Groeger, ProPublica, April 4, 2017. Concerning how our assumptions, perspectives, intuitions — and yes, our biases — shape what we design and how we design it.
Related reading:
"The Utter Uselessness of Job Interviews," by Jason Dana, from the New York Times, April  8, 2017: "The key psychological insight here is that people have no trouble turning any information into a coherent narrative. This is true when, as in the case of my friend, the information (i.e., her tardiness) is incorrect. And this is true, as in our experiments, when the information is random. People can't help seeing signals, even in noise."
The Weasel List (continued)

More people denying that their actions reflect their identities:
From the BBC: "Sunderland boss David Moyes will be asked by the Football Association to explain himself after telling a BBC reporter she might 'get a slap.' … Speaking in a news conference on Monday, he said: "I deeply regret the comments I made. That's certainly not the person I am. I've accepted the mistake. I spoke to the BBC reporter, who accepted my apology."
From CNN: "'It's not so much what I thought, it's what I felt. Probably the word 'shame" came to mind,' [United CEO Oscar] Munoz told ABC's 'Good Morning America' on Wednesday morning. 'That is not who our family at United is. And you saw us at a bad moment.'"
•
This post sponsored by a donation from David Fox.
•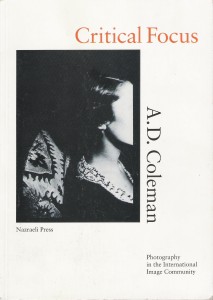 Special offer: If you want me to either continue pursuing a particular subject or give you a break and (for one post) write on a topic — my choice — other than the current main story, make a donation of $50 via the PayPal widget below, indicating your preference in a note accompanying your donation. I'll credit you as that new post's sponsor, and link to a website of your choosing. Include  a note with your snail-mail address (or email it to me separately) for a free signed copy of my 1995 book Critical Focus!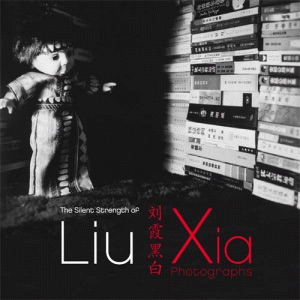 But wait! There's more! Donate now and I'll include a copy of The Silent Strength of Liu Xia, the catalog of the 2012-13 touring exhibition of photos by the dissident Chinese photographer, artist, and poet, currently in her sixth year of extralegal house arrest in Beijing. The only publication of her photographic work, it includes all 26 images in the exhibition, plus another 14 from the same series, along with essays by Guy Sorman, Andrew Nathan, and Cui Weiping, professor at the Beijing Film Academy.