In 2004, Magnum published yet another of its self-celebratory everybody-into-the-pool compendia, Magnum Stories (Phaidon Press), edited by Chris Boot. It consists of a selection of images by its members past and present, each accompanied by a narrative of the image's making. Usually this consists of a first-person commentary by the photographer, sometimes combined with a contextualizing comment by Boot.
For reasons unexplained, on February 26, 2017 Magnum posted at its website the Robert Capa chapter of that book, under the title "D-Day and the Omaha Beach landings." Its publication at this time coincides with nothing related to Capa's life and work. (Also inexplicably, this appears in the site's "Newsroom" section, under "Conflict.")
The subhead of this article reads "The only photographer landing with the first wave [sic] on Omaha Beach, Robert Capa's iconic photographs provide a unique documentation of the event." The article consists of a lengthy extract from Capa's Slightly Out of Focus, including the now disproved mythical darkroom disaster destroying his negatives, preceded by a classic bit of Brit balderdash from editor Boot:
The genius of Robert Capa (1913-54) lay in narrative. Almost single-handedly, he created Magnum's tradition of photographic storytelling, and it is a testament to the reputation he forged for the photojournalist-as-narrative hero that Magnum continues to be associated with it. This is despite the majority of Magnum's photographers later discreetly or emphatically distancing themselves from his storytelling approach.
Capa's photography is all about being there, close. His art lay in risking where to be and when, in how he built and conducted the relationships that enabled him to be there, and in how he shaped and presented the narrative of events he witnessed. Without underestimating his talent for making photographs, it hardly mattered if they were 'slightly out of focus' if the story in question had the ingredients of myth — of heroism, courage and sacrifice. Capa's wars may have been terrible, but in his hands they nevertheless retained a Homeric sense of romance.
His power as a communicator depended too on his mythic status as narrator, or more specifically, on being considered the 'greatest war photographer ever'. This was not the chance product of his actions, but the role in which he cast himself — borne in his professional decisions, from adopting a suitable movie-star name (né André Friedman [sic]) to making sure he was among the first to land on the D-Day beachhead. It also involved good judgement about when it was appropriate to exaggerate the facts, something he did not try to hide. Slightly Out of Focus, his gripping chronicle of World War II written with film rights in mind, states on the original dust jacket: ''Writing the truth being obviously so difficult, I have in the interests of it allowed myself to go sometimes slightly beyond and slightly this side of it.' He positively sought to be, and to be seen as, larger-than-life.
What underlay his narrative strategies and showmanship, beyond his particular points of view on the rights and wrongs of any particular conflict, was a belief in the ideals of independence — both individual freedom and creative independence. In this respect, he combined exceptional courage in fully playing the role of the photographer-as-hero with a deep understanding of the value and purpose of doing so. On his own account, it allowed him to escape the poverty and anti-semitism of central Europe, and the suffocating control of employers.
It also drove the creation and development of Magnum as an independent community of photographers. He used his marketing genius for conceiving and promoting photo stories to serve the organisation, procuring work for photographers, balancing individuals' artistic or personal goals with the marketable story product. In the process, he created a narrative myth for Magnum too that has helped propel it over more than half a century.
His talent for storytelling then extended way beyond photography, and is particularly evident in his written account, in Slightly Out of Focus, of how he spent 6 June 1944.
Indeed. At this stage of our investigation, I think readers can deconstruct this rationalization of Capa's excesses by themselves, without benefit of clergy. I do want to point out, however, that Boot had served Magnum Photos as director of its London office (1990-95) and of its New York office (1995-1998). He then moved to Phaidon Press, where he wrote and edited Magnum Stories and edited Robert Capa, the Definitive Collection (2004) by Richard Whelan. This definitely positions Boot as a member in good standing of the Capa Consortium, that cluster of institutions and individuals committed to perpetuating the Capa myth.
I should also point out that, taken in conjunction with Magnum's recent publication of an interview with John G. Morris in which Laura Havlin, Senior Digital Editor at Magnum Photos, reiterates the fable of the melted emulsions, this represents the agency betting ever more heavily on the Capa D-Day myth even as it crumbles.
Finally, unless he's referring to the tall tales Capa habitually spun, I have absolutely no idea what Boot means when he asserts that "The genius of Robert Capa … lay in narrative. Almost single-handedly, he created Magnum's tradition of photographic storytelling." Capa was a competent, effective writer with a distinctive voice and many anecdotes to recount in prose and, from all reports, in verbal form as well. But, in terms of style and structure, his picture stories seem little different from those of his contemporaries — with the notable exception of W. Eugene Smith.
Hyperbolic claims like Boot's come all too easily to the participants in the consortium. Such assertions require justification, but those making them typically avoid providing it. That's a bad habit.
Capa Estate Prints
Capa's posthumous service to Magnum of course extends far beyond the fact that he "created a narrative myth for Magnum … that has helped propel it over more than half a century." He functions also as one of the agency's cash cows, in terms of rights licensing and the Magnum product line. Consider, for example, the prints of two of Capa's D-Day images available from Magnum's online shop.
These "estate stamped" 16×20″ gelatin-silver prints are priced at $3500 each. Apparently they come from open editions, as the shop offers no indication to the contrary. Since the negative for "The Face in the Surf" famously got lost in the shuffle back in the 1940s, subsequent production of all prints thereof has depended on copy negatives of surviving press prints — that is, second- or third-generation derivatives of the original.
The negative for the second image — Capa's first Easy Red exposure, made from the deck of the LCVP that brought him there — does exist, in the Capa Archive of the International Center of Photography. But it's hard to imagine them allowing this sacred relic out for periodic use in production of an open edition. Most likely, then, this print's production also involves a copy negative, either made from the original negative or else from a copy print. Again, at least a second-generation derivative of the original.
It's not clear from the promo at the Magnum site whether these prints are entirely analog, entirely digital (i.e., digitally printed onto gelatin silver paper), or some mix of the two. In any case, they're unquestionably made from copy negatives, which — estate stamp notwithstanding — makes them nothing more than posh, high-priced posters. Decorative objects, in other words, but of no inherent value as significant artifacts, worth only what someone will pay for them. Fools and their money.
A U.K. Perspective

Peter Marshall published a lengthy response to the National Press Photographers Association (NPPA) 2015 article about our project, and my recent response thereto at iMediaEthics. As usual, it's thoughtful, balanced, and closely attentive to the specifics.  It appeared on February 28, 2017 at his blog Re-photo, titled "The Capa Controversy."
I Can't Wait Dept.

"Bill Belichick To Narrate WWII Documentary 'D-Day: Over Normandy.'" The 5-time Super Bowl-winning New England Patriots head coach is slated to provide the voiceover for this forthcoming PBS project, with the working title "D-Day: Over Normandy," directed by Tim Gray. Turns out Belichick's a World War II buff, going all the way back to his childhood. You can view a trailer here.
Capa Reincarnated

As evidence of how deeply the Capa myth has woven itself into the global cultural unconscious, consider this strange little self-published book: Becoming Capa: A Photographic Novella, by Tay Kay Chin. (Publisher, Tay Kay Chin, 2008. ISBN 9810821743/9789810821746. Length, 50 pages.)
Kay Chin, a Singaporean photographer heretofore unknown to me, has substantial credentials. (Here's a short video piece about him.) In this curious project he imagines himself as a young Japanese boy who comes across Capa's memoir, which changes his life.
Begun as a short story in 1992 during Kay Chin's student days, it evolved a decade later into a film that had nothing to do with Capa, after which Kay Chin converted into what the late Lou Stoumen would call a "paper movie," returning it to something related to its original form. Rather than comment further on it, I simply suggest that it will reward your attention. You can engage with an online version here.
•
"Against stupidity the very gods themselves contend in vain." — Friedrich Schiller
•
This post sponsored by a donation from James Colson.
•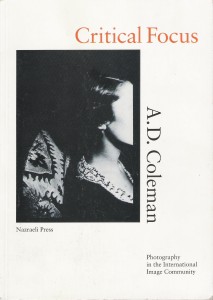 Special offer: If you want me to either continue pursuing a particular subject or give you a break and (for one post) write on a topic — my choice — other than the current main story, make a donation of $50 via the PayPal widget below, indicating your preference in a note accompanying your donation. I'll credit you as that new post's sponsor, and link to a website of your choosing. Include  a note with your snail-mail address (or email it to me separately) for a free signed copy of my 1995 book Critical Focus!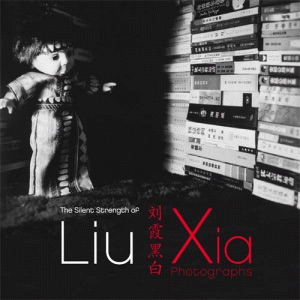 But wait! There's more! Donate now and I'll include a copy of The Silent Strength of Liu Xia, the catalog of the 2012-13 touring exhibition of photos by the dissident Chinese photographer, artist, and poet, currently in her sixth year of extralegal house arrest in Beijing. The only publication of her photographic work, it includes all 26 images in the exhibition, plus another 14 from the same series, along with essays by Guy Sorman, Andrew Nathan, and Cui Weiping, professor at the Beijing Film Academy.