Stocking Stuffers for the Holidays
No lumps of coal for this blog's readers.We have all received our lumps already — oddly orange-hued, and appropriately lumpish.
You've all been good boys and girls, from my perspective. So I offer you a few hors d'oeuvres, select bits and pieces that don't fit anywhere else but seem too tasty to ignore.
Arm in Arm in Arm in Arm
Remy Charlip's delightful classic kids' book, Arm in Arm (Parents' Magazine Press, 1969) takes its title from one of its captioned illustrations:
Now their descendants appear to have begun showing an interest in photography. See "Is This Picture-Taking Octopus as Smart as She Seems?" Jane J. Lee's 2015 National Geographic report on "Rambo, a female octopus in a New Zealand aquarium that trainers have taught to photograph visitors using a waterproof digital camera mounted to the side of her tank."
But that interest isn't always supportive. See this 2014 YouTube video posted by Joe Kistel, "Octopus Surprises Scuba Diver By Dismantling His Camera," in which "it decides to attach itself to the diver's camera and start removing components." Kistel apparently disturbed it in its lair, so perhaps this represents an invasion-of-privacy issue familiar to us from such resistance to paparazzi intrusion as that of Alec Baldwin and other two-armed celebs but unanticipated in their cephalopod counterparts.
According to Kistel, "Watch closely when the Octopus is on the lens and you will see it cleverly removing a critical gasket to the underwater camera housing. … Some fishermen have mistakenly assumed this was an octopus attack but the truth is the animal was just really curious." Sure — that's what Lamar Odom said.
Michael Jackson and Me

Though I can't say I share much with the late Michael Jackson (save for a love of music), we do have this in common: the condition known as pattern vitiligo, which entails progressive pigment loss. Approximately one in 250 people have this affliction.
Mine began, typically, in my twenties, with small, freckle-sized unpigmented spots. It took some time for me to realize that this represented something more than minor consequences of a small injury here or there, and to get it identified by a dermatologist.

My current dermatologist tells me that the latest research indicates that it stems from some immune-system deficiency, but the effects fall mostly into the cosmetic area. Vanity doesn't rank among my failings, so the gradual leaching of melanin from parts of my face, and from my fingers, hands, wrists, and elsewhere doesn't bother me. (You'll note it around my mouth in the August 2016 selfie at right.) But I can understand how a performer like Jackson, professionally concerned with projecting a carefully crafted visual image, might take steps, even extreme ones, to mask this condition.
In my case, it's more noticeable in the summer and early fall, when I've spent time in the sun and the contrast between my tanned areas and the albino patches becomes most obvious. For obvious reasons, it becomes more immediately and consistently visible on people with darker complexions that mine.
I avoid going out during the high-UV hours during those months; the absence of melanin leaves the unpigmented areas vulnerable to sunburn, and thus to skin cancer. Otherwise, there's nothing one can do about this condition — no known cure, though I suspect DNA research will provide one in the near future.
I bring this up because while vitiligo attracted a good bit of public attention when Jackson told Oprah Winfrey that he suffered from it, that didn't in any way normalize it, largely because Jackson worked so hard to disguise it. But now vitiligo has its first public representative: a black fashion model. See Zahra Jamshed's January 2016 CNN report, "From 'cow' to cover girl, model Winnie Harlow is changing beauty standards" and Marc Jackson's "One Elle of a model!" for the December 23 U.K.'s Daily Mail. Diagnosed at the age of four, now just 22, Harlow has a much more advanced — and much more visible — case than I do, as you'll see from the images accompanying Jamshed's Q&A.
Harlow's career represents yet another instance of the social importance of disabilities — and, more broadly, differences — going mainstream. When anything beyond the norm goes public via a forthright, positive visual image thereof, from sexual orientation to physical characteristics, tolerance and then acceptance follow close behind. And while, unlike Harlow (who was bullied as a child due to her appearance), I have suffered no adverse consequences of vitiligo, it pleases me that my condition has a high-profile spokesperson.
Back in the late spring of 1981, while on a one-semester residency at the San Francisco Art Institute, I found myself on a crowded rush-hour bus heading from North Beach to Market Street. I'd gotten a window seat, and had my legs crossed and my hands crossed over my knee. I'd gotten some sun that season, so my vitiligo, though far less advanced than it is today, was immediately visible.A black man in a business suit, about my age at the time (40-ish) got the seat next to me, and adopted the same position. Looking down at his hands, I noticed that he too had vitiligo — and saw that he, looking at my hands, had noticed that I did as well. "I see we have something in common," I said. He smiled, and we struck up a conversation about it — when we'd first become aware of it, where it appeared on our bodies, and such. Actually quite intimate for a discussion between strangers, come to think of it, but the shared affliction created an immediate bond.
As we got with a few blocks of my stop, I said, "I think of myself as a pinto. And you?" He replied, "I'm a leopard." We laughed and said our goodbyes.`
[Postscript, March 23, 2017: I didn't know that vitiligo could affect other animals, but there's a 13-year-old purebred black Labrador named Rowdy, who lives in Oregon, has vitiligo, and enjoys an international following via his own website and social media accounts. See also the March 21, 2017 ABC News story, "Boy, 8, with skin disorder takes trip to meet dog with same condition." — A. D. C.]
Home of Lost Media

If you need some distraction (and who doesn't nowadays?), dip into the Lost Media Wiki. This "community passion project" aggregates all kinds of media materials (and information relevant thereto) that fall under the broad rubric of "lost," from the legendary but possibly nonexistent to oddball ephemera to stuff that slipped through the cracks (sometimes understandably so). Animation, video files, films, audio and video files, music, literature … anything and everything that qualifies as "media."
Think of it as the media-repository equivalent of the fabled Museum of Socks, complete with elaborate captions. You can get lost poking around in this stuff. And imagine what some future historian or archaeologist like David Macaulay's Howard Carson in Motel of the Mysteries — or a visitor from another planet — would make of our culture if they found only these fragments thereof.
He's Not There
In my book, 2016 will go down as a horrible year, with no awfulness topping the election of Donald Drumpf to the presidency of the United States. Among the year's mitigating factors, however, Bob Dylan receiving the 2016 Nobel Prize in Literature carries some serious weight.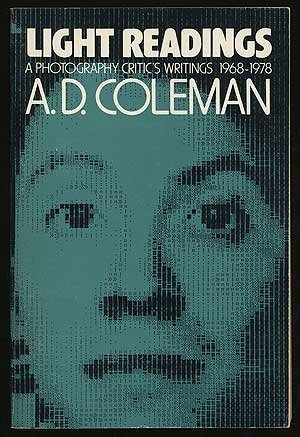 By my lights, Dylan has earned that honor. In 1979, in the acknowledgments for my first book, Light Readings, I wrote the following:
I want also to pay my respects to the one artist of my generation whose work has been for me a major source of spiritual nourishment: Robert Zimmerman/Dylan, poet and musician.
I'd write the same thing today, in spades. So I think he has earned this recognition. Certainly other poets — including Allen Ginsberg and Michael McClure — have considered him a peer and colleague. Scholars of literature, including Christopher Ricks and Stephen Scobie, have published books about his work, which has found inclusion in numerous anthologies of contemporary poetry. Thus I noted, with some bemusement, that fact that, as the New York Times reported,
In the literary world, early dissent about Mr. Dylan as a choice for the award has turned into a chorus, as some writers, including the poets Amy King and Danniel Schoonebeek, have called on Mr. Dylan to turn the honor down, as Jean-Paul Sartre did in 1964.
"Will Bob Dylan even show up to the ceremony?," Mr. Schoonebeek wrote on PEN's website after the organization asked writers and publishers to respond to the award. "Everyone already knows his records front to back, he's already a household name all over the world, does this award do anything to effect any change whatsoever?"
He added: "If he hasn't done so already, Bob Dylan should turn down the award."
The novelist Porochista Khakpour faulted the Swedish Academy for honoring a music icon over international authors who could draw overdue attention to an entire region.
"The Nobel, which is a very international prize, is such a great opportunity to introduce us to someone who we've never heard of," Ms. Khakpour said in an interview.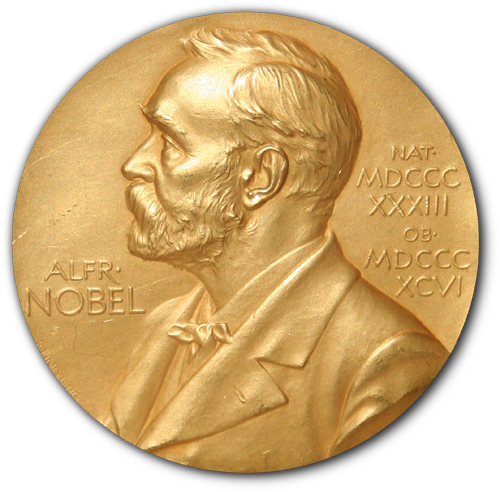 Now here's the thing: Sartre turned it down on the grounds that he made it a practice to reject honors so as not to become "institutionalized." Dylan has had an often uneasy relationship to formal honors (witness his controversial speech upon receiving the 1963 Tom Paine Award from the Emergency Civil Liberties Committee), as well as an aversion to establishment endorsement, but he has not made rejection of awards his own principle — nor has Mr. Schoonebeek, so far as I can determine.
Moreover, if Dylan had won the Nobel Peace Prize — for which, given the worldwide power of his music and its centrality in many fights for freedom and democracy, he also qualifies — none of these writers would have objected. Nor would they have objected had it gone to another of the Americans on people's shortlists, such as Philip Roth, Joyce Carol Oates, Don DeLillo, or Thomas Pynchon, all of them celebrated nationally and well enough off that they don't need the money. (No American "who we've never heard of" [sic] has ever won. Toni Morrison, Saul Bellow, John Steinbeck, Ernest Hemingway, William Faulkner, T. S. Eliot, Eugene O'Neill, Sinclair Lewis — the awards have almost always gone to writers famous at least in their own countries if not in their geographic regions.)
These writers so upset over Dylan wouldn't ask any of those other U.S. prospects to turn this prize down on principle, as Sartre did (nor would they likely turn it down themselves on the same grounds). And they surely wouldn't fret over the fact that the notoriously reclusive Pynchon might not show up for the ceremony.
So, in fact, this really concerns their parameters for literature as a category and their refusal to consider song as pertinent thereto. A truly bizarre position for writers (especially poets) to take with such vehemence, since virtually without exception they trace themselves back to the bardic tradition, vernacular storytelling, troubadours, griots. Ask any writer where in culture he or she positions the calling and you'll get some version of that lineage.
In short, this represents snobbism, pure and simple. With more than a dash of jealousy thrown in. To which I say (as the Nobel Committee says, with this choice), fuck 'em. The award to Dylan positions his work exactly where it belongs, within the oral tradition that, in American poetry, runs from Walt Whitman through Ma Rainey and Hank Williams and Blind Willie McTell and Langston Hughes and Allen Ginsberg and Amiri Baraka to him. It not only honors the lifetime achievement of a major and influential wordsmith recognized as such worldwide, a true exemplar of the lone voice speaking truth to power, but it expands the boundaries of what we should consider the territory of literature itself as a medium and the forms in which it can manifest itself. I consider that a good thing, and commend the Nobel Committee for Literature for its decision.
A Face in the Crowd
Photographer Fabricio Santos, a regular reader of this blog, came across the captioned photo of me that appears below on Flickr and sent me this screenshot. (Click on screenshot to enlarge.)
I actually remember this moment. I was coming home from a day of research at the main branch of the New York Public Library on 42nd Street, wearing my hoodie and shlepping my laptop, heading toward the subway at Times Square. (The library is behind me, to the right of the frame.)
Just as I yawned, I spotted this guy with a camera, making an exposure. As I recall, he was leaning against the stone wall bordering Bryant Park, which runs south of the library on that block. And I wondered if he would know who I am when he saw his image.
Because I move around NYC regularly, where there are a lot of photographers, I notice periodically that I'm in someone's frame (by chance; I don't photobomb). Many of them are tourists making snapshots, and I don't expect them to have any idea of my professional background. But some — judging by their cameras and/or their actions — are serious photographers, or at least aspiring ones, photo students, etc. (The International Center of Photography has its school underneath the Grace Building, that curved structure in the background.)
So I can't help thinking, in those situations, that perhaps they, or someone they know to whom they show their pictures (a photo teacher, say) will recognize me once they look at the image up close.
As far as I know, this is the first time that's happened. My thanks to reader Santos for passing it along, and to Edwards for posting it despite the fact that, as he says, "Actually I'm not a huge fan of Coleman's writing … but I respect his place in history" (whatever that might be). A sweet little holiday gift from the photo gods.
The Spirit of Giving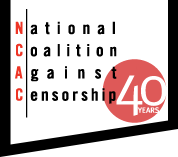 If you're looking for a worthy cause to which to make a tax-deductible year-end donation, allow me to recommend once again the National Coalition Against Censorship, who wage a tireless battle against the suppression of free and unfettered expression, which often includes attacks on photographic works. Click here for their newly launched Censorpedia: An Interactive Database of Censorship Incidents, which they describe as
"a crowdsourced online database of censorship cases within the arts and in culture. It is aimed at those researching censorship, at activists working for freedom of expression and at artists and other cultural producers whose expression has been subject to censorship or attempted censorship."
Finally, though I'm not a tax-deductible entity, I'll welcome any amount you choose to send me in support of my work here at Photocritic International.
•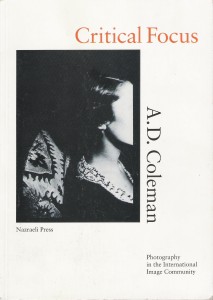 Special offer: If you want me to either continue pursuing a particular subject or give you a break and (for one post) write on a topic — my choice — other than the current main story, make a donation of $50 via the PayPal widget below, indicating your preference in a note accompanying your donation. I'll credit you as that new post's sponsor, and link to a website of your choosing. Include  a note with your snail-mail address (or email it to me separately) for a free signed copy of my 1995 book Critical Focus!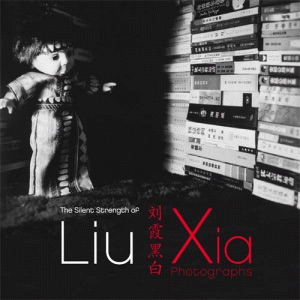 But wait! There's more! Donate now and I'll include a copy of The Silent Strength of Liu Xia, the catalog of the 2012-13 touring exhibition of photos by the dissident Chinese photographer, artist, and poet, currently in her sixth year of extralegal house arrest in Beijing. The only publication of her photographic work, it includes all 26 images in the exhibition, plus another 14 from the same series, along with essays by Guy Sorman, Andrew Nathan, and Cui Weiping, professor at the Beijing Film Academy.