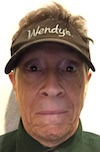 I'll Go On
I did not plan to spend my seventies confronted daily by the latest doings of a dangerously egomaniacal ignoramus and his malignant cronies, intent on reshaping my world by striving to undo every bit of progress achieved in this country over my lifetime. Yet here I sit, staring into the abyss of my 73rd year, with the abyss — personified by the imminent presidency of Donald Drumpf — staring back with its beady eyes while wiggling its tiny fingers. And though it certainly isn't intended personally, that's how I take it.
Nevertheless, like Samuel Beckett's narrator in The Unnameable, "I can't go on, I'll go on." However, given the outlook for the already imperiled arts and creative professions under the new POTUS, I'm considering a late-life career change. I hear they're hiring at Wendy's.
The Hardware
I'm working on the same equipment I used at this time last year — the same Mac Mini (still running Apple's Yosemite OS), the same monitors and speakers. The system works; as a creature of habit, I find that gladdening. I operate according to the old adage: "Use it up, wear it out, make it do or do without." (Or, at least, only replace when absolutely necessary and financially feasible.)
Speaking of which, my mid-2007 MacBook Pro, which I reported a year ago had given up the ghost, has revealed itself as still functional — though with some quirks. If I run a series of diagnostics and repairs on it, and then reboot, it will run quietly but smoothly thenceforth, even sleeping overnight and waking up the next morning, with no trouble until I actually shut it down. After which I need to perform the same operations to get it up and going again.
I don't do enough traveling to warrant replacing it. By today's standards, this MBP's age (9.5 years) makes it close to Jurassic — certainly not worth any further substantial investment. But I took it on the road this summer, to Photostock in the Michigan woods (my only out-of-town trip this year), where it ran happily and uninterruptedly for four straight days. So there's life in it yet.
I anticipate more frequent travel over the next several years, as several projects in the works — including an installation based on the Capa D-Day project — come to fruition. If so, I may need to rethink my commitment to this clunker. Meanwhile, I'm happy to use it up, wear it out, and make it do.
The selfies with which I have adorned these posts for the last year — including the birthday one of me in my Wendy's visor, above — get made on the iPod Touch with which I gifted myself on my last birthday. A fun gadget, to be sure, but the addictive aspect of the smartphone format continues to escape me.
The Year in Print and Pixels

Insofar as my writing goes, over the past 12 months I've published "Ethics in Photojournalism, Then and Now: The Case of Robert Capa," in the online journal Media Ethics (Spring 2016, Vol. 27, no. 2); several book and exhibition reviews at Camera Chronicle, the website sponsored by the New York camera store Photo Village; and introductions to three self-published monographs by Joel Simpson — The Afterlife of Objects, The Mermaid Parade of Coney Island, and Ice, Water, Clouds.
I also provided a short introduction to Joseph Bertolozzi's Tower Music / Musique de la Tour by Franc Palaia. Palaia photographed Bertolozzi using the Eiffel Tower in Paris as a musical instrument. Some of his images appeared in the insert for Bertolozzi's CD; this is a separate monograph of the images published by Palaia (ISBN 978-0-9834360-2-7).
Meanwhile, a change in editorial direction brought an end to my series of columns for the U.K. magazine Hotshoe, the last of which they published in March of this year. That column, with two dozen installments, ran for five years.
•
That's in addition to the roughly 51 essays posted here at Photocritic International over this same stretch. Those included the ongoing inquiry into and dismantling of the myth of Robert Capa's actions on Omaha Beach on D-Day, June 6, 1944, and the subsequent fate of his images.
This investigation, which has stretched much longer than expected, will wrap up in early 2017. In the works as follow-up: a feature article for a website specializing in media ethics, and a distillation of our research for a scholarly journal in France; a touring multimedia installation exploring the project (which will have its own website and catalog); and a book as well.
Technology Matters
As noted above, I continue to work primarily on my Mac Mini, a desktop model. I'm still using the same basic apps: Word, Excel, Filemaker Pro, Keynote, Photoshop, Dreamweaver, and now InDesign. I added that last to my toolkit in 2014 for several series of books I planned to start self-publishing that year. Those didn't progress as quickly as I'd hoped, so they're still in production, but I hope to get the first ones out in 2017.
•
This year I added another app, Celtx, to my repertoire. A long-time friend and colleague with some connections in the movie biz encouraged me to turn an idea of mine into a full-fledged screenplay. Aside from a one-act play about the death of God that I published in Echo, the literary magazine of Hunter College, back in 1963, and a short satire in dialogue on the "Pepsi Generation" ad campaign that I published in the early 1980s, I hadn't tried my hand at anything resembling a script — with characters, dialogue, scenes, sets, the whole shebang.
Moreover, as you may not know (I didn't), movie scripts must adhere to a very specific and strict format: not just typeface and borders but spacing of text, position of script components on the page, etc. Failure to conform to those standards apparently gets the script immediately tossed onto the reject pile by any reader in the industry.
So I acquired a couple of books that the pros consider authoritative on the mechanics of script preparation, and checked out the top-rated software options for this task. Celtx fit the bill, in no small part because its free version suffices for the immediate task at hand — writing the script. (Should this actually go into production, I can upgrade to several reasonably priced subscription levels of Celtx that enable storyboarding, shotlists, tracking of shoots, cast coordination, budgeting, etc.)
Primarily I'm using the current release of Celtx, which resides exclusively online. They offer versions of the app for your smartphone and tablet, so you can work on your script using multiple devices from almost any location. You can also allow reading and editing access for others, if you're collaborating, even with the free version.
But I also use an earlier release, 2.9.7, a desktop version which I found online as freeware, downloaded, and installed on both my Mac Mini and my MacBook Pro, enabling me to work on the script offline — on a plane trip to and from Michigan this summer with a long layover between connecting flights in each direction, for example. Even though that release is a decade old, it's compatible with the latest iteration and interacts with it online.
Price aside, I find Celtx a pleasure to use. It handles all formatting automatically, requires learning just a few basic keystroke combinations (Command-1, etc.), and comes as close as any application in which I work to qualifying for that much-abused adjective, intuitive.
As a result, I have the entire script roughed in, some 140 scenes, with about three-quarters of those completed and the rest in progress. The subject remains under wraps, but I have found the experience of going from a standing start to something resembling a viable, professional-quality script in six months exhilarating, to say the least.
You can use Celtx for other purposes as well: stageplays, TV shows, audios, multimedia works, comic books — just about anything scripted. I recommend it highly and, despite a few minor glitches, without reservation.
Holding the Fort
From the standpoint of wetware, my eyes continue to work fine, reassuring to me and, I hope, my readers. This year's glaucoma tests revealed that nothing had changed significantly over the past two years, when all was well. Not only that, but my sight actually shows some improvement, to the point where I could now drive without glasses (if I did any driving, which I don't at the moment).
According to my new ophthalmologist I show faint traces of incipient cataracts, plus a few floaters, common at my age and nothing to worry about. So the equipment remains in good working order, which should reassure those who advise critics to get their eyes checked. Below you'll find images of the backs of my two eyeballs, made via state-of-the-art digital tech.
As for matters of general health and health maintenance: I have now finished my first full year's membership at the local YMCA (closest facility with the options I wanted). In the fitness center I do a 90-minute cardio routine involving two miles on the treadmill (1 mile running), 25 flights on the stair-climb machine, and 5 miles of exercycling. Also a full 60-minute muscle-strength sequence on a set of calibrated machines (I lift about 8000 pounds each time). Ending with half an hour of sauna and steam.
All these devices are digitally synched to a central program that tracks my activities and saves the results. The treadmill and exercycle have video screens and a selection of "courses" from which to choose. So I can take an imaginary walk and run through the Grand Canyon, or cycle through Paris, while listening to Joe Harriott, Hal McKusick, and other favorites on the vintage iPod I've repurposed as an exercise companion.
That takes about three hours all told. Then, my body craving nourishment, and given the limited food options in that neighborhood, I stop at the McDonald's by the bus stop for a bargain burger and fries.
The digital fitness program, FitLinxx, sends me a monthly statement summarizing my workouts, the outcome of which they distill into two graphics: ice-cream sundaes representing the calories I've burned off in the cardio sequence, and elephants to symbolize the weight I've lifted in the strength circuit.
Here's what that looks like:
I must say that if I had to worry about my weight (I don't), then needing 7 miles of walking, running, and biking plus 25 flights of stairs to compensate for just one sundae would discourage me. On the other hand, using elephants as a measure really boosts my self-esteem.
So far I have done this once weekly, and definitely feel the difference. The staff tell me that for best results I should come in at least twice a week. I'm not yet ready for that. But, having settles into this routine, I'm planning to expand it by going every 4-5 days.
In any case, physically and mentally I'm ready for the next year, so bring it on.
Happy Birthday to Me
My thanks to those readers who have emailed or called or posted on LinkedIn to offer birthday salutations.
•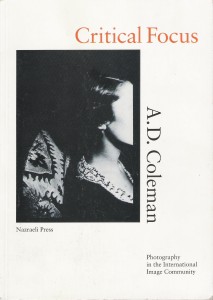 Special offer: If you want me to either continue pursuing a particular subject or give you a break and (for one post) write on a topic — my choice — other than the current main story, make a donation of $50 via the PayPal widget below, indicating your preference in a note accompanying your donation. I'll credit you as that new post's sponsor, and link to a website of your choosing. Include a note with your snail-mail address (or email it to me separately) for a free signed copy of my 1995 book Critical Focus!