"I joke that I used to work for Robert Capa at Magnum and now I work for Cornell Capa at I.C.P., so I just switched Capas." — Mark Lubell, (former director of Magnum Photos, current director of ICP) to James Estrin, April 25, 2014
Some in the field refer to ICP as "the house that Robert Capa built." Without question, ICP leads the field in regard to any study of the life and work of Robert Capa. This would automatically hold true given that ICP houses the Robert Capa and Cornell Capa Archive, the world's most substantial repository of Capa-related materials, and given further that the curator thereof (currently Cynthia Young) becomes the world's foremost authority on all Capa-related matters simply by dint of occupying that position.
As the current executive director of the International Center of Photography, Mark Lubell sets and steers that institution's policy and practice relating to any controversies concerning both Capa brothers. And Lubell has made it clear that, far from treating Robert Capa as a revered but distant progenitor of what ICP has come to stand for (however one may define that), he intends to position the legendary photojournalist as the organization's symbolic standard-bearer for ICP's move into the 21st century.
Capa Nostra
In the interview he granted to James Estrin of the New York Times a few months after he assumed the position of ICP executive director in November 2013 (see "New Space and New Conversations for I.C.P.," April 28, 2014), Lubell went to considerable lengths to establish the continuing relevance of Robert Capa as a pioneer and role model: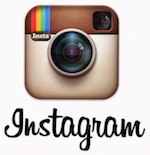 Q. Certainly Robert Capa would have been on Instagram.
A. If Robert Capa was here today, he would be the first one on Instagram. And he would see the power of communicating directly to an audience and bringing them his experience directly.
Not only can't you slander or libel the dead (at least in the U.S.), but you can ascribe to them pretty much any attitude or position you want, without fear of contradiction — hence my own hesitation to put words in their mouths. Lubell feels no such constraints, obviously. Yet by using Capa thus as a marquee figure for ICP's latest iteration he accepts, even if tacitly, the implicit corollary that whatever baggage Capa accumulated during his lifetime and in the 62 years since his death accompanies him as a figurehead for ICP today.
According to the same interview, ICP's newest location, at 250 Bowery, functions as a short-term stopover en route to a much larger permanent home, one that could hold both its exhibition space and its school. I certainly hope so, since my visit to the new space revealed it as cramped and gloomy by comparison to its predecessor. Indeed, I hope the next space can also contain ICP's permanent collection as well; MANA Contemporary, across the Hudson in Jersey City, where they have relocated the collection, is hardly convenient for research purposes.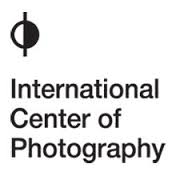 In any case, Lubell proposes that this interim solution will serve for 3-5 years, after which ICP will presumably settle into its forever home, location TBA. So we might consider it an institution in transition, with its relation to the legend of Robert Capa in transition as well. This last represents not a choice made by Lubell et al but a situation thrust upon them by dint of the fact that, coincidentally, two separate and uncoordinated research projects have simultaneously challenged the two most famous photographic productions of Capa's life: his 1936 "Falling Soldier" image from the Spanish Civil War and his 1944 D-Day images from World War II.
Positioning Capa as the guiding spirit of ICP, therefore, requires positioning ICP in relation to those two revisionist investigations. How Lubell and, working under him, Cynthia Young, Curator of the ICP Capa Archive, handle these two challenges to the Capa myth will define not only Lubell's tenure at ICP but the institution's credibility and reputation going forward.
The Buck Stops Where
"I don't like what you're writing at your blog." — Mark Lubell (former director of Magnum Photos, current director of ICP) to A. D. Coleman, January 28, 2015
Unlike Cornell Capa and Willis "Buzz" Hartshorn, his two predecessors at ICP, Lubell did not come to the helm of that institution as a photographer. Nor did he arrive there with significant credentials as a curator or historian of photography. As Holly Hughes of Photo District News put it in her November 19, 2013 report on Lubell's ICP appointment,
Lubell was Director of Magnum Photos from 2004 until 2011. During his tenure, he negotiated the sale of the Magnum press print archive to Michael Dell and his investment firm, MSD Capital, and its placement at the Harry Ransom Center at the University of Texas. In 2008, he lead [sic] the "Access to Life Project," in which eight Magnum photographers documented the work of The Global Fund to Fight AIDS, Tuberculosis and Malaria, and also lead [sic] initiatives to bring new revenue to the photo agency. Since leaving Magnum, he has been working as a consultant.
His biography at the ICP website adds that
Prior to his work at Magnum, Lubell was chief operating officer of "Here is New York: A Democracy of Photographs," which was formed in the aftermath of the events of September 11, 2001. He was also a founding principal of software company Visual Edge Systems, Inc. [This is a company "whose only product is a personalized golf instruction video suite featuring golfer Greg Norman," according to its online profile at Bloomberg.com. — A. D. C.]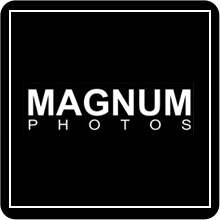 In short, Lubell works in the photography sector of the field broadly known as "arts management" — as a project manager, corporate administrator, marketing maven, and rainmaker. One could view him as a highly paid, upwardly mobile arts bureaucrat. (His annual ICP salary, including perks and bennies, falls somewhere well north of $400K, public records reveal. This places him squarely among the 1 percent — inescapably ironic for the main spokesperson for "concerned photography.")
Just as what some call "artspeak" and others call "International Art English" functions as a lingua franca among curators, critics, and post-secondary arts educators, an equivalent thereto pervades the discourse of arts administrators. Certainly Lubell is prone to the familiar locutions thereof, whose trendy buzzwords he has mastered. Thus this, from the same interview:
That idea of being part of the conversation always resonated with me. When I think about where I.C.P. is today and where it could be going, I very much believe that it should be part of the conversation.  …
I.C.P. should be embracing all forms of this medium and its ability to communicate. No other medium can communicate better than photography. I think the organization will support all different iterations of the use of visual communication. I see this being a very big tent and we would be supporting all of it. …
I still fundamentally believe in the power of visual communication. I feel that the mission I.C.P. was founded on[,] concerned photography, is as true today as when Cornell set out. It's just that the tools have changed. But it's still about visual storytelling.
Commendable, his insistence on making ICP "part of the conversation," because consider the alternative. Comforting, I'm sure, to have someone in Lubell's position maintain his conviction in "the power of visual communication," which I didn't know had become an endangered species requiring anyone's rededication. And yes, when I hear the words "visual storytelling" I reach for my digitally printed Glock. At some point, the gush of generalities and platitudes sends me screaming from the room.
Yet, increasingly, the directorship of arts organizations falls to such figures; think of Lubell's replacement at Magnum Photos, the agency's new CEO, David Kogan, who came to that agency from a successful stint at licensing broadcast rights for UK soccer games. On some level, picture rights or golf-tutorial videos or soccer rights, Magnum Photos or ICP or Premier League, it's just widgets and the marketing thereof, with the skill sets involved presumably transferable.
Not necessarily a bad thing, in this situation. In the last analysis, what Lubell confronts represents an administrative and personnel and public-relations problem. It takes on some urgency because — with ICP's input — Magnum, deeply involved in the production of a forthcoming TV series on the agency's early years, must decide how to portray in those docudramas both of these Capa-related incidents, "Falling Soldier" and D-Day. (Either that or elect to avoid them altogether, leaving them conspicuous by their absence.) That will require the public acceptance or rejection by both Magnum and ICP of the revisionist narratives emergent from our research here and the parallel project by J. M. Suspereggui concerning Capa's famous image from the Spanish Civil War. Lubell leaves the navigation of those troubled waters to his in-house loose-cannon Capa expert at his peril, and ICP's.
Beyond that, all members of the Capa Consortium — ICP, Magnum, Time, Inc., John Morris — face the 75th anniversary of D-Day, coming up in June 2019, on which occasion Capa's D-Day photos and the contextualizing tale thereof will once again have a central role — whether in its original and now discredited mythic form or in an updated, realistic, credible, fact-based version.
•
Not inappropriate, therefore — indeed, perhaps poetic justice — for such conundrums to land on the desks of arts bureaucrats who had no involvement in creating the crumbling narratives pertaining to these moments in the history of their brands. They simply inherited them. So, perhaps more than anyone actively invested in perpetuating and shoring up those narratives (like ICP's Cynthia Young), they can take a detached, objective view of the dilemmas and their possible resolutions.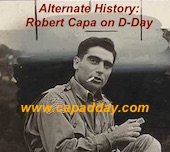 What will Lubell, Kogan, et al propose? Time will tell. But we know that, from the sinister Watergate affair to the lunacy behind Hillary Clinton's decision to use a private email server, history teaches us this: It's not the crime, it's the cover-up. My advice to Mark Lubell, my word to the wise: The only way anyone ever gets ahead of such a scandal is by owning it. Take these bulls by the horns; that's why they pay you the big bucks.
Because, your jest aside, you don't work for either of the dead Capas, who made their contributions to the medium well back in the twentieth century, and whose reputations are secure enough to withstand such disclosures. You don't work for Richard Whelan, or John Morris. You don't work for Cynthia Young; she works for you. You work for and steer a living, breathing 21st-century institution that needs to shed some of the shabby baggage it carried when you took over.
Calling All True Believers

And for those at ICP and elsewhere who still cling to the last tatters of the original Capa D-Day myth, this thought:
"Which beliefs one takes to be foundational will dictate what seems reasonable at any given moment. When the members of the 'Heaven's Gate' cult failed to spot the spacecraft they knew must be trailing the comet Hale-Bopp, they returned the $4,000 telescope they had bought for this purpose, believing it to be defective." — Sam Harris, The End of Faith (2004), p. 69
(Part 1 I 2 I 3 I 4 I 5 I 6 I 7 I 8 I 9)
•
(For an index of links to all posts in this series, click here.)
•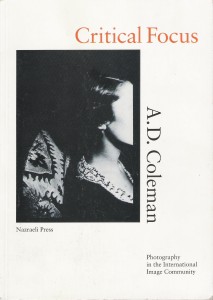 Special offer: If you want me to either continue pursuing a particular subject or give you a break and (for one post) write on a topic — my choice — other than the current main story, make a donation of $50 via the PayPal widget below, indicating your preference in a note accompanying your donation. I'll credit you as that new post's sponsor, and link to a website of your choosing. Include a note with your snail-mail address (or email it to me separately) for a free signed copy of my 1995 book Critical Focus!