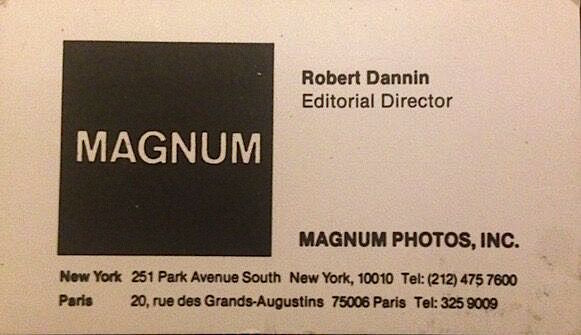 [Editor's Note: Here we continue "The Dannin Papers," a series of Guest Posts by Robert Dannin, who served as Editorial Director of Magnum Photos from 1985-90. This first piece — an account of Dannin's years with Magnum, in which he revises and expands on an interview that Russell Miller conducted with him in 1995 — will appear in six installments. For Part 1, click here. — A. D. C.]
•
Robert Dannin Interviewed by Russell Miller, 1995

(revised and expanded, 2016 — part 2)
Russell Miller: Did the Magnum photographers initially behave in a sensible fashion towards you, and towards the staff, or were they tremendously demanding on this stuff?
Robert Dannin: Different photographers behaved in different ways. There was no code of conduct. The staff were basically treated like shit, even the executives.
For example, Neil Burgess came in to open up the London office, and somewhere along the line was led to believe that if he played things right, he could eventually become a member of Magnum. Erich Hartmann, on the other hand, had been very straight with me, "You'll never ever be part of the club." They suckered Neil, and he went along with it for a while until he figured out that it wasn't going to happen. I knew where I stood with them from the beginning; it was always clear.
•
At one of our weekly staff meetings in early 1988 someone raised the issue of health insurance coverage. We didn't have any at the time, although the photographers had an excellent plan with Equitable Life that included dental. Afterwards I spoke to Magnum comptroller Paul Gauci, who agreed to contact the agent to figure out the costs for adding the staff to the company plan.
Of course I would have to take this up with the officers. At first, Burt Glinn, now chairman of the board of directors, didn't want to hear about it. Still shooting annual reports for Bristol-Myers and Goldman Sachs, he was financially overextended. Not only did he own an apartment in a Central Park West co-op, but he also leased a big office downstairs in the courtyard. He loved to brag about watching his neighbor Madonna coming and going. That was Burt. Sartorial, terrific name-dropper, black sheep of the Pittsburgh Glinns, now grand poohbah of Magnum. We sat there and drank a glass of wine. Before I left he agreed to raise the matter during the next executive meeting.
A couple of months later they still had no answer, but the question kept coming up at the staff meetings. A few women had recently married and were concerned about how to cover the costs of starting a family. I asked Peress, who was the VP, but he seemed distracted. I'm sure he thought they could stonewall the issue. At that point I understood. They figured there will always be plenty of college and art school grads lining up to work for next to nothing. If someone wants to quit, fine. Goodbye. We love interns. Isn't that why we teach classes at ICP?
I stopped by DC 37 to discuss organizing a union. [District Council 37 — DC 37 — is New York City's largest municipal public employee union. — A. D. C.] The old Trotskyites there couldn't believe that Magnum, the great photographers' cooperative, treated their employees so poorly. I took their instructions and within a couple of weeks the staff were debating the pros and cons of signing the book. Suddenly Howard Squadron, Magnum's attorney, called to explain that technically speaking I was an executive and therefore disqualified from participating in union activities. (Howard was a piece of work. I'll get to him eventually, and the irony of Magnum's association with the chief counsel for Rupert Murdoch's News Corp.)
[The high-profile, influential lawyer Howard M. Squadron died in 2001. In 1999 he provided and raised the seed money for the Howard M. Squadron Program for Law, Media and Society at the Benjamin N. Cardozo School of Law in New York City. — A. D. C.]
Fine, I replied, the staff will elect their own committee. The very last thing the photographers wanted was for Magnum to become a union shop. It would have blown the whole intern arrangement out of the water. Between the additional costs and new work rules they would never make rent.
A few days later Paul told me Burt had authorized him to add the entire staff to the group plan. Burt wanted to deliver the message personally at our weekly meeting, to let everyone know they would now get healthcare insurance as a sign of how much the photographers respected them and appreciated their work. That was Burt too. A gentleman.
It was a different story for the vice-president. The following Monday at 10 a.m., while the staff was gathering in the conference room, Peress shows up with a baseball bat. It didn't look like a joke to me or anyone else, not even Burt, who pretended to ignore it while making his announcement.
•
When it came to professional matters they often treated each other the same way. It all depended on status. Once I was having trouble with the slide-duplicating systems. The equipment we had was obsolete, and the technician we hired to make the dupes kept complaining. He was competent, very professional and determined, but the equipment kept failing him.
Thinking it might be the emulsions of the Ektachrome, he called Kodak and had them send different batches. When that failed, he tried Fujichrome. He'd shoot some dupes and then run over to NY Filmworks on Broadway to supervise the processing. Our lens was a vintage Leica, but something about the mechanism kept interfering with the results. Nothing worked. The poor guy was going crazy. They blamed him until I told Philip Jones Griffiths to sit down and shoot a roll of dupes himself. He got the same results.
It got worse. One day we were trying to duplicate a big story for international distribution. I called the vice-president, Alex Webb, and said, "Look Alex, you know, I can't get decent dupes here. I've got to get this stuff out, and it's very frustrating, and we need money for a new machine."
Alex picked up the original slide and compared it to the duplicate. "Well, you know, it's all subjective." Finally, he admitted that it was an outlandishly bad duplicate, looked at the name of the photographer on the slide, and "No, he's only a nominee. It doesn't really matter."
•
RM: Did you spend a lot of time protecting the staff? I mean, you were presumably the buffer between the members and the workers.
RD: Well, one of the first things they tried when they hired me was to set me against the staff. They explained who they liked, and who they didn't like, put me up to such plots as firing staff members, or conspiring against them. I admit to having participated in some of that out of my own inexperience.
RM: On your arrival, did they say well, we think you should get rid of these people, and keep those?
RD: They began by telling me how they intended to reorganize Paris. I was the solution to their problem in New York, and now they were going to clean house in Paris by getting rid of Natasha Chassagne and Jimmy Fox. They had a plan and started to implement it immediately. There were other plots and sub-plots to get rid of people in New York too.
RM: You were going to be the hatchet man?
RD: That's what executives do, right? They wanted to reorganize the archives under my control. Peress hated Liz Gallin, wanted her gone. But you can't dismiss the chief archivist today and expect to find anything tomorrow or the next day or the next. Instead, they encouraged me to undermine Liz by turning her staff into a sales force, sending them around to magazines like it was "Avon Calling."
Nobody does that in New York. It was stupid because it left the library understaffed and created problems of redundancy. I went along with it for a while. I'm sorry I did, but you get caught up in things when you're trying to increase revenues. [Gallin went on to become senior photo editor at Newsweek magazine. — A. D. C.]
•
RM: When you joined Magnum, was there plenty of editorial work around?
RD: Relatively speaking, yes. But Magnum did not command an appropriate market share relative to their talent.
RM: Was there a tangible division at that time in the New York office between those photographers who were doing commercial work and those that were doing photojournalism?
RD: Corporate work was mostly annual reports and a little advertising. Burt Glinn, Erich Hartmann, Bruce Davidson, and Paul Fusco were the main beneficiaries of these assignments. Griffiths did corporate jobs when he could get them. Elliott Erwitt didn't shoot annual reports or stuff like that but was beginning to do some advertising.
RM: What was the relationship between the photojournalists and the corporate photographers, was there animosity between them?
RD: There was no real jealousy or animosity. There was plenty of work around for everyone who wanted to be engaged in photography. Naturally there was more money in corporate work, but it was also true that corporate jobs depended upon the reputation of the editorial photographers and Magnum's reputation in general.
This didn't become really apparent until the revival of black & white in advertising and corporate photography. It was a stylistic trademark. Davidson, for example, was very skilled at creating a journalistic style in his corporate work.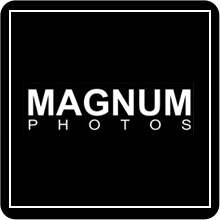 Also, there was a belief that the corporate work kept the organization afloat, paid many bills, so that photographers who were dedicated to editorial jobs would have the money. Except in rare cases of consensus editorial projects when we couldn't get assignments for an important story, it didn't really work as a direct transfer of funds from a corporate photographer to a photojournalist.
However, the corporate revenues certainly paid the rent and some salaries. In other cases, Griffiths used his profits from corporate to finance independent work in Vietnam and Cambodia.
•
RM: Was your function to try and keep tabs on the cash flows?
RD: If we couldn't get an assignment and Magnum still wanted to produce a story independently, we had a mechanism called "off-the-top." We advanced expenses to the photojournalist and Magnum recuperated the money in priority from eventual sales. Once Magnum was fully reimbursed, the traditional 60-40 split applied to sales.
Conversely, a photographer might advance the expenses and then reimburse himself or herself before splitting with Magnum. This latter method was a controversial one because London, Paris, and New York had independent accounting. We initiated a rule that two of the three offices needed to agree before green-lighting the story.
In one case, a photographer went "off-the-top" and paid himself back three times. Neil Burgess (London's director) and I only figured it out after the fact. We exposed the scam and tried to claw back Magnum's share, but the photographer refused to cooperate. We took the case before the executive committee. One reaction was, How brilliant! Why didn't I think of that?
•
RM: But would you have gotten into a situation where a photographer would shoot something and there would be nothing to pay that photographer? You know, to give him his fees right away?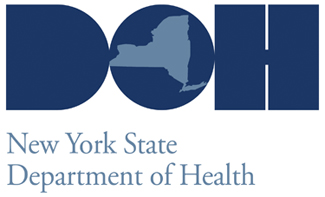 RD: Not fees, expenses. There were some bad situations in getting reimbursed for work expenses. In 1988 we got stiffed by the New York State Department of Social Services for a group project on the city's homeless shelters.
The shelters were overcrowded, violent, and chaotic. The city agency responsible for these conditions, the HRA [New York City Human Resources Administration/Department of Social Services (HRA/DSS)], had barred all press access. The state was suing them for misappropriation of funds from Albany, and as part of the discovery process could open the doors for our photographers to some of the worst shelters in the system. It was a complicated process. I'd call the HRA and request permission to photograph in Catherine Street or the Lexington Avenue Armory. When they said no, I would call state commissioner Cesar Perales's office, who would call their attorney to tell the HRA to let us in.

Eli Reed, Paul Fusco, Susan Meiselas, Gene Richards, and Leonard Freed worked on this project. They created a hard-hitting exposé of the brutality of shelter life. The state had agreed to provide access and reimburse expenses in exchange for an exhibition for the opening session of the legislature in Albany. The cost for film, processing, prints, and mounting exceeded $20,000, but we never got paid. I visited Perales three times at his WTC office, and he wouldn't acknowledge responsibility. At one meeting he told me to ask the Health and Hospital Workers Union 1199 to pay because they were party to the state's lawsuit! …
Text copyright © 2016 by Robert Dannin. All rights reserved.
•
(For an index of links to all posts in this series, click here.)
•
Robert Dannin holds a doctorate in linguistics and anthropology from the School for Advanced Studies in the Social Sciences in Paris. He taught at Brown University, New York University, and Suffolk University in Boston. He is co-founder and director of the Ddora Foundation, and serves as a trustee at Mount Ida College in Newton, Mass. Among his scholarly publications, Black Pilgrimage to Islam (Oxford University Press, 2002) was the first ethnography of Islamic religious conversion in America.
In 2009 Dannin was awarded an inaugural residency at the Norman Mailer Writer's Colony. His most recent work is a biography of Jacob Schiff, the Gilded Age banker and rival to J. P. Morgan.
Dannin paid for his education by working as a cook, translator, ghostwriter, and copywriter/photo editor at Sipa Press in Paris from 1978 to 1981. He was news editor for Sygma New York and later the editorial director of Magnum, where he produced Sebastião Salgado Jr.'s "An Archaeology of the Industrial Age," eventually published as Workers (Aperture). His other editorial credits include James Nachtwey's Inferno (Phaidon) and the survey Arms Against Fury: Magnum Photographers in Afghanistan (powerHouse).
Dannin is the author of numerous critical essays about photojournalism. From 1995 to 1997 he served as special consultant on photography to the office of the New York Attorney General. To contact Robert Dannin, click here.