The Wheels of Poetic Justice
Long-time readers of this blog may recall my coverage in depth of the November 18, 2011 pepper-spraying of seated student protesters by Lt. John Pike of the campus police force at the University of California-Davis, which generated the viral "pepper-spray cop" meme.
I devoted to that event and its consequences the attention I did because it combined two phenomena I found both irresistible and germane to this blog's concerns: the birth of a visual meme — stately, plump Lt. Pike pepper-spraying everyone from Mahatma Gandhi to Snow White (mostly derived from a photo by Louise Macabitas) — and the citizen-journalism effort in still images and videos that turned this instance of police brutality into a global news sensation.
The resulting uproar led to the firing of Pike; the resignation of his incompetent superior officer, Annette Spicuzza; major changes to the practices of the UC Davis police force; and of course massive negative publicity and international embarrassment for this branch of California's university system.
Yet somehow UC Davis Chancellor Linda P. B. Katehi, though responsible in large part for this disaster, weathered the storm — with her reputation tarnished, to be sure, her public image permanently sullied, but her job intact (not to mention her $400K+ annual salary, to which you can add assorted high-ticket perks and bennies). Her surviving this crisis seemed little short of miraculous, leading me to dub her "Last Woman Standing" in one of my 2013 posts.
"Get Me Off the Google!"
Well, it took five years but Ms. Katehi's bad karma has caught up with her, the chickens have come home to roost, and the wheels of poetic justice have indeed ground fine. In a truly fitting dénouement, UC Davis removed Katehi from her post as chancellor, placed her on administrative leave, and forced her to resign her administrative position on August 9, 2016 amidst a veritable swirl of scandals. To wit:
• According to an April 13, 2016 report by Sam Stanton and Diana Lambert in the Sacramento Bee, Katehi spent over $175,000 of university funds on hiring public-relations firms "to scrub the Internet of negative online postings following the November 2011 pepper-spraying of students and to improve the reputations of both the university and Chancellor Linda P. B. Katehi."
"The most damning evidence [in the investigative report] was a near-obsession with her own reputation, something that began when she first assumed the chancellor's post in 2009 and escalated following the November 2011 pepper-spraying of students by campus police," according to "'Get me off the Google,' UC Davis Chancellor Katehi urged communications staff," the August 9, 2016 follow-up story by Stanton and Lambert in the Sacramento Bee. In this account they cite the report as putting the amount of university money spent by Katehi for these futile public-relations purposes at $407,000.
• According to Thomas Fuller's April 28, 2016 report for the New York Times, Katehi "received hundreds of thousands of dollars in compensation from a publisher of student textbooks and a for-profit education company, which critics said were conflicts of interest." This included paid service on the boards of for-profit corporations John Wiley & Sons, the textbook-publishing house, and DeVry Education Group, which runs DeVry University, a for-profit college. The Federal Trade Commission is currently suing the latter for scamming its students.
A March 29, 2016 report by Roman Rivilis in the Davis Vanguard notes that "Over the span of her three years of service at Wiley and Sons, Katehi received $421,215 for her patronage. This amount includes return on stocks [she received] from the publisher." The same report goes on to note that DeVry "provid[ed] her with an additional salary of $70,000, in addition to $100,000 in stock options." She also "continued to moonlight on the board of King Abdulaziz University from 2012-2013. KAU is most notorious for its recruitment practices, which include monthly compensations of $6,000-7,000 on top of free stays in five-star hotels in Saudi Arabia in order to inflate the rankings of the university."
• Then there was the nepotism. "Katehi's daughter-in-law, Emily Prieto-Tseregounis, was hired as an executive analyst at UC Davis in 2013, earning $77,000. In less than three years, she was promoted to assistant vice chancellor, earning $130,000. … The investigation will also look into whether Katehi's son, Erik Tseregounis, a paid researcher at Davis, was improperly placed under the supervision of his wife and whether student fee revenue was misused in the process." Inexplicably, the investigators determined that all of that fell within the university's policies. Still, the perception lingers.
To read online the resulting August 1 "In­de­pend­ent Re­view of Al­leg­a­tions Related to Chan­cel­lor Linda Katehi," conducted by a committee under the supervision of Melinda Haag, former U.S. attorney for the Northern District of California and current San Francisco attorney, click here. To download a pdf file thereof, click here. Both versions have undergone some redaction.
Crying All the Way to the Bank
But they're not rid of her — at least not yet. In The Davis Enterprise of August 9, 2016, Tanya Perez reports that "Following her resignation, Katehi said she will return to her position on the UCD faculty, in accordance with the terms of her contract. She will assume a role as a tenured faculty member in the department of electrical and computer engineering, as well as with the interdisciplinary program of gender, sexuality and women studies."
As the headline writer for Conor Friedersdorf's Aug 12, 2016 for The Atlantic puts it, "What Began With Pepper Spray at UC Davis Ends With a Golden Parachute." Friedersdorf points out that Katehi's fruitless efforts to restore her online reputation not only cost the university $407K but "also consumed an unknown number staff hours." He then asks, "What did UC Davis get for all that time and money?" The answer:
"Abject failure. Attempting to manipulate Google and to rewrite Wikipedia entries inspired renewed attention to the pepper-spraying and more bad press for the institution, which Katehi also damaged when she decided to take paid positions on corporate boards for a leading college-textbook company and a for-profit university."
But let's look on the bright side, from Katehi's perspective. While on paid leave during her suspension while this investigation ran its 3-month course, Katehi got paid roughly $106,000 in salary. Now, as the Sacramento Bee reports,
"After resigning Tuesday as UC Davis chancellor under a cloud of controversy, Linda P. B. Katehi will take advantage of a University of California perk that allows campus leaders to receive chancellor-level pay with few responsibilities for one year. Katehi will continue to receive her salary of $424,360 plus retirement and health benefits, but she will not have to teach classes in her transition year, after which she plans to become a UC Davis engineering professor."
This perk requires her to return to teaching thereafter for a full year (for which she will get paid her full professor's salary for that service). If she takes that option, UC Davis campus officials would decide her faculty pay. Since full professors there earn an average of $128,178, Katehi as a tenured full professor would earn a minimum of $552,538 (plus perks and bennies) for a one-year sabbatical plus a subsequent year's teaching.
After which she can continue teaching there at that salary level or take early retirement. They may even offer her a buyout, to spare themselves the embarrassment of having her around. As it stands, since she's now fully invested in the UC pension system, she will receive roughly $2 million each decade for the rest of her life once she leaves. Not bad for an incompetent, narcissistic kleptocrat caught with her hand in the cookie jar.
Perhaps that will help salve her wounded ego. I certainly could live with even headline-worthy bad press from the New York Times, the Los Angeles Times, U.S. News & World Report, the Wall Street Journal, and Time magazine if someone threw $200K per year at me. Amusingly, Katehi now describes herself at LinkedIn as "Chancellor Emerita and Distinguished Professor of Electrical Engineering and Computer Science, UC Davis." Right.

I wouldn't find it surprising if, as a disgraced administrator, Katehi finds it discomfiting to stay on at UC Davis after her obligatory year there. Once she leaves, she would likely be considered toxic and unemployable by any reputable western institution, especially in the education field. But no doubt they'd welcome her at King Abdulaziz University in Jeddah, Saudi Arabia, a country where kleptocracy is the law of the land.
And all of that because some students used their cellphones and digital cameras to make stills and videos, which they posted online. Gosh all hemlock! What's the world coming to, when these images by children can strip the power from a mighty university chancellor?
(Part 1 I 2)
•
For an index of links to all posts related to this story, click here.
•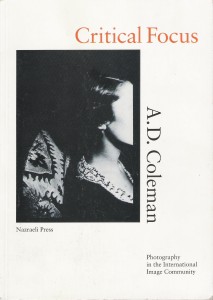 Special offer: If you want me to either continue pursuing a particular subject or give you a break and (for one post) write on a topic — my choice — other than the current main story, make a donation of $50 via the PayPal widget below, indicating your preference in a note accompanying your donation. I'll credit you as that new post's sponsor, and link to a website of your choosing. Include a note with your snail-mail address (or email it to me separately) for a free signed copy of my 1995 book Critical Focus!