"I don't like what you're writing at your blog." — Mark Lubell (former director of Magnum Photos, current director of ICP) to A. D. Coleman, January 28, 2015
I knew then that I must be doing something right. I shook his hand and said, "I'd be worried if you did. You're not alone." The occasion: a dinner in honor of Willis "Buzz" Hartshorn, former director of the International Center of Photography, held at Aretsky's Patroon, a restaurant at 160 E. 46th St. Lubell greeted me with those word when, upon entering the room, he saw me.
And I can't blame him for not liking what I'm writing here, because — among other things — I'm demonstrating Lubell's complicity in the promulgation of the Capa D-Day myth. That involvement began at Magnum Photos, Lubell's platform before getting on board the ICP, while he served that picture agency as its executive director. (See the "Sins of Commission" section of this December 2015 post, in which I point out the baldfaced lies about Capa's D-Day images contained in the 2011 monograph and accompanying 2012 traveling ICP exhibition Magnum Contact Sheets, the book edited by and show curated by Kristen Lubben, who was then at the International Center of Photography, during Lubell's tenure at Magnum.)
Under Lubell, the lying at ICP continues right up through the present; it has become an ICP tradition, which makes Lubell clearly a traditionalist. This year, the 72nd anniversary of D-Day offered ICP the opportunity to celebrate the 10 pictures that Capa made on Omaha Beach without reiterating the myth in which those exposures have become encysted. Instead, on June 6, 2016, ICP published this grammatically challenged post on the institution's Facebook page:
"During the D-Day landing at Omaha beach [sic], Robert Capa shot four rolls of 35mm film — only 11 frames survived. By accident, a darkroom worker in London ruined the majority of the film."
This represents ICP Executive Director Mark Lubell and ICP Capa Archive Curator Cynthia Young doubling down on 72 years of misdirection and outright falsification in service of the Capa D-Day myth, the bulk of which has in one way or another emanated from ICP. If they're not in deep denial, I consider that not just reckless disregard of the odds but a fool's bet. This cat has gotten out of the bag, and no amount of herding will persuade it to slink back in. Still, some people never learn.
ICP posted this thoroughly discredited fable two years to the day from the public debut of our research project debunking the myth surrounding Robert Capa's actions on D-Day and the subsequent fate of his negatives. Our findings have since dragged John Morris, Capa's picture editor at LIFE in London on D-Day, kicking and screaming (though he hid his reluctance well) onto Christiane Amanpour's CNN show on November 11, 2014 to recant, on national television, the "lost negatives" fiction that he cooked up on the night of June 7, 1944.
Given Morris's public retraction of the story, and the international attention that our research has attracted, I would have thought, in all humility, that henceforth no reputable scholar, and no reputable institution, would parrot that implausible fabrication again — at least not without acknowledging the contrary evidence. Clearly I had underestimated the tenacious grip that ICP has on that invented narrative — and the stranglehold the myth has on ICP and all those who run it.
ICP reconfirmed its commitment to propagating the myth on the eve of an occasion that in every way could have — and should have — both symbolized and concretely represented ICP making a fresh start and thereby wiping the slate clean. On June 21, 2016 ICP will inaugurate the new "ICP Museum" at 250 Bowery in Manhattan. It is a space in which neither ICP's founder, Cornell Capa (1918-2008), nor Capa's authorized biographer, Richard Whelan (1946-2007), ever set foot, a space in which the Capa D-Day myth has never been disseminated. I can imagine no more auspicious moment for ICP to have opted to get ahead of our deconstruction of the Capa D-Day myth by owning the revisions — or, at a minimum, by steering clear of the myth and letting it begin to wither away — and thus putting it behind them as they move into the future.
Instead, Lubell and Young have chosen to demonstrate, in no uncertain terms, their determination to drag this myth into the institution's new showcase (and vice versa) by continuing to peddle this load of hooey from their new, high-profile platform. The ghosts of Cornell Capa and Richard Whelan look on and applaud, I'm sure, since this ensures that they will get to haunt the offices and galleries and corridors of the new space, instead of wandering for all eternity ICP's previous homes at 1130 Fifth Avenue at East 94th Street and 1133 Avenue of the Americas at 43rd Street.
TIME — and TIME Again

As a sidebar, I must add that, no less astonishingly, TIME magazine followed ICP's lead on June 6 of this year — despite the fact that we had proven (much to their embarrassment) that their May 29, 2014 video about Capa's D-Day photographs contained digitally faked examples of his supposedly "ruined negatives." Indeed, that video, with its manifold elisions and deceptions, in large part triggered our investigation. Yet in "5 Essential D-Day Stories," a June 5, 2016 story at the TIME website pointing back to that gravely flawed video, Katie Reilly writes,
An iconic photo: Robert Capa was one of only four American photographers credentialed to land on the beaches of Normandy alongside American troops. This story and video detail how Capa captured an iconic photo of a soldier in the water at Normandy and then helped bring him to shore, all while preserving his film. Capa's is some of the only film from that day that survived.
In fact, both the video (narrated by John Morris, who some months later would retract much of it) and the original story accompanying it (by Mia Tramz) present a seriously erroneous version of the actual events, as the documentation we have uncovered and presented makes clear. Almost all of its "details" are fictitious. Though presented as journalism, at the site of a reputable news magazine, both these narratives simply repeat a falsified version of the events. Among other things, we have shown that Capa never reached the dry beach, and thus could not have helped bring any soldier to shore — and that Capa landed at a different time, and a different location, on the Easy Red sector of Omaha Beach than did Huston "Hu" Riley, mistakenly identified as "The Face in the Surf" in one of Capa's ten images of the scene.
All this typifies the cherished conviction of the Capa Consortium that they and they alone own the Capa D-Day story, can tell it however they damn well please, and are not in any way beholden to the facts.
Still, from a writer's standpoint I couldn't ask for a better example to introduce a series of posts on ICP's involvement in creating, amplifying, and propagating the Capa D-Day myth. So, keeping in mind this most recent effort by ICP on behalf of the myth, let us turn to its roots in the prehistory of ICP. Because as the twig is bent, so grows the tree.
•
As last year's Brian Williams scandal demonstrated, both the general public and professionals in the field of journalism take very seriously a journalist's falsification of his or her experiences under fire; it constitutes a grave and punishable offense. That held no less true in 1944 than it does today. As exemplified by the concurrent Bill O'Reilly "war zone" brouhaha, even the far from rigorous domain of pundit bloviation exacts penalties, albeit lesser ones, for what some call "stolen glory."
So, confronting the evidence that Robert Capa and others acting on his behalf (and their own) have systematically promulgated an inaccurate, self-aggrandizing account of his time on Omaha Beach on D-Day, only someone deeply dumb, deeply amoral, and/or deeply cynical could ask, "Who cares if it's a lie?" That goes also for the subsequent exaggeration of the number of negatives Capa exposed there and the fictionalizing of their inadvertent destruction, intended to bolster tacitly the claim that Capa had stayed on Easy Red considerably longer and done a more professional job than he actually did. (For a trenchant commentary from a recent U.S. combat veteran on the importance of getting such things right, read "The Stories We Carry" by Adam Linehan, New York Times, May 5, 2016.)
Institutional cover-up of such a deception, such as we have seen from various quarters so far in this investigation (TIME/LIFE, Magnum Photos), turns the individual offense into a conspiracy, aggravating the offense and implicating others. Evidence of involvement in such fabrication marks the breach as potentially systemic and symptomatic. It also raises the inevitable questions: Who in each organization knew, what did they know, and when did they know it?
With that in mind, and having identified those involved at TIME/LIFE and at Magnum, let us turn to the role of the International Center of Photography in this elaborate scheme. Excepting John G. Morris, Robert Capa's picture editor at LIFE for his D-Day assignment, no individuals have done more to promulgate that myth than ICP founder and director Cornell Capa; authorized Capa biographer and first curator of the ICP Capa Archive Richard Whelan; and Cynthia Young, Whelan's successor at the Capa Archive. And no institution has served as more of a bully pulpit for that project than ICP, which all three (and Morris as well) have used as such.
Cornell Capa: His Brother's Keeper

In a 1995 review of monographs by Cornell Capa and John Szarkowski, I wrote,
[L]ooking at [Szarkowski's] photographs and Capa's, asking myself — based on that early evidence of personal tendency and taste — which of the two had surprised me most as advocates for photography by transcending the narrow-mindedness to which performers in any medium are prone in order to create an institutional environment with an atmosphere of tolerance and encouragement for all, the unequivocal answer that came was Cornell Capa. The same answer came to the question of whose institution had best served the medium of photography and its New York audience over the past two decades.
I'd say the same today. Indeed, at the dinner party for Hartshorn in which Lubell greeted me with the above words as he entered the room, I rose to toast Buzz and paid my respects to what he and Cornell had achieved in pretty much those words. Yet (though I had the tact not to bring it up that night), Cornell's dedication to canonizing his brother at costs, which I hadn't realized in 1995, constitutes a structural flaw in the ethos of the institution he created.
Like his older brother, Cornell Capa began his career in photography by processing other people's films. Robert had served his apprenticeship in the darkroom of Dephot, the Berlin picture agency run by Simon Guttmann. Cornell broke into the field in Paris by developing and printing Robert's negatives, along with those of his colleagues David Seymour ("Chim") and Henri Cartier-Bresson. Subsequent to his 1937 arrival in New York, Cornell worked in the darkrooms of Pix, Inc., a picture agency, and LIFE magazine, before becoming a staff photographer for LIFE.
Both Robert and Cornell therefore knew from direct, hands-on experience that the cock-and-bull story cooked up by John Morris concerning the purported destruction of the D-Day negatives made no sense: the doors of film-drying cabinets worldwide are normally kept closed, not open, as Morris claimed was the norm in the London lab, and it's impossible to melt the emulsion off film, or even damage it, in a heated film-drying cabinet in just a few minutes.
Despite that, Cornell helped disseminate an early (and more technically plausible) version of that fiction as early as fall 1944. It made its second appearance in a book for young people, Extra! U.S. War Correspondents in Action (Plainview, NY: Books for Libraries Press, 1945), wherein John McNamara wrote:
"[Capa] had taken nearly a hundred pictures of the desperate fighting on the beaches, most of them during the first terrible hour of the battle, when he was virtually the only photographer on the scene. But only seven of them were ever reproduced. The man in the darkroom in London, by using, in his haste, developing fluids of improper temperature, had ruined all the rest. A darkroom man can often make or break a photographer, and in this case he nearly broke Capa." (P. 213.)
McNamara credits Cornell Capa as his source for this, which indicates that Cornell took a prominent role in the cover-up early on. Note that at this point the Capa brothers had not yet agreed on the technical cause of the supposed darkroom disaster, here blaming "fluids of improper temperature." The melted-emulsion variant of this fiction would make its first public appearance — under Robert's byline — in his 1947 memoir Slightly Out of Focus, thus becoming official.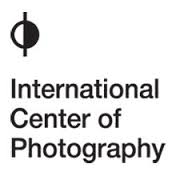 The promulgation of a fictionalized version of Robert Capa's actions on D-Day and the subsequent fate of his Omaha Beach negatives constitute the worm in the apple, the rot at the very core of the foundation myth of the International Center of Photography — the Center's "original sin," as it were, the first skeleton in its closet. Known to ICP's founder, Cornell Capa, Robert's younger brother, as far back as 1944, the truth got papered over long before ICP was even a gleam in Cornell's eye. Growing into his role as keeper of the Robert Capa flame, Cornell became the impresario of the Capa D-Day myth, not so much by repeating it himself — though he surely did so — as by authorizing and enabling its repetition and dissemination from behind the scenes.
Valorizing Robert Capa's images, protecting his reputation, and burnishing his legend have always taken precedence over ascertaining facts in ICP's relation to his work on D-Day. I see no reason for anyone to believe that ICP's functionaries restricted this institutional policy and practice to that single instance of Capa's output. To the contrary: The evidence in this one case correlates with comparable dishonesty tainting other Capa scholarship to date subsidized and/or sponsored by ICP, numerous instances of which this investigation has brought to light. This renders all Capa scholarship and curatorship from that source — past, present, and future — suspect.
•
(For an index of links to all posts in this series, click here.)
•
This post support by a donation from David Steinberg.
•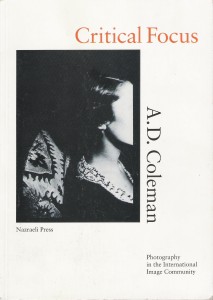 Special offer: If you want me to either continue pursuing a particular subject or give you a break and (for one post) write on a topic — my choice — other than the current main story, make a donation of $50 via the PayPal widget below, indicating your preference in a note accompanying your donation. I'll credit you as that new post's sponsor, and link to a website of your choosing. Include a note with your snail-mail address (or email it to me separately) for a free signed copy of my 1995 book Critical Focus!