[Early this past August my research on Robert Capa led me to Patrick Jeudy's remarkable 2004 film, Robert Capa, l'homme qui voulait croire à sa légende. That link will take you to a trailer. I found the full French version of the film online, in three segments (missing its opening credits, which you'll see in the trailer): Part 1, Part 2, and Part 3. Here's a full-length Spanish-language version. Unfortunately, there's no full version with English subtitles online; you can sample that — Robert Capa: The Man Who Believed His Own Legend — via this trailer.
Using only short clips of generic "found" period newsreel footage — a few snippets of which, amazingly, include previously unseen shots of Capa at work — Jeudy manages therein to tell a convincing version of Capa's life story while arguing that his staging of the "Falling Soldier" image, and the fame that resulted from it, shaped the rest of his life.
Upon repeated viewing, I noticed, a few minutes into the film, a brief shot of a warning letter from one John Sare, a New York-based lawyer representing the estate of Robert Capa, Cornell Capa, the International Center of Photography, Magnum Photos, and Richard Whelan. Curious about its content — beyond the few sentences in large type that the camera scrolls across quickly — I made screenshots of this missive and spent some time deciphering it. With the exception of one or two words at which I have to guess, I managed to decrypt the entire letter. Most revealing. (You can read it here; the exchange below sketches its content.)


That led me to track Jeudy down in Paris and initiate a correspondence. He graciously agreed to answer a range of questions about the making of this film and its reception, including the efforts by the above-named parties to intimidate him and his producer in order to block the film's production. I thank M. Jeudy for his willingness to discuss those matters so forthrightly. I particularly recommend his account of that experience to those who ridicule my suggestion that the members of what I've named the "Capa Consortium" act in concert to protect themselves, the Capa legend, and the Capa brand, in a manner that qualifies as conspiratorial.
We conducted this Q&A between September 14 and November 9, 2015. Part 2 appears below; for Part 1, click here. My esteemed colleague Bruno Chalifour translated Jeudy's answers to my questions into English for the English version below, also translating my questions into French for this all-French version, which you can read online or download as a PDF file. My thanks to him for this service. — A. D. C.]
•
Robert Capa, The Man Who Believed His Own Legend:
Q&A with Patrick Jeudy (continued)

ADC: Did your interview with Morris in 2000 cover Capa's D-Day story, including the melted-emulsion tale, or did it concentrate strictly on matters relating to "The Falling Soldier" and that period of his work?
PJ: In Le club des archives, Morris did not talk about "The Falling Soldier" … the program focused on the footage of Capa I had found. Morris talked about D-Day, the rolls of film, the darkroom guy … the legend!
ADC: Just as with his D-Day narrative, Morris has always provided a standard response to challenges to the authenticity of Capa's image of the Spanish Loyalist. As he put it as recently as 2012, in his essay in Bernard Lebrun and Michel Lefebvre's 2012 book Robert Capa: The Paris Years, 1933-1954: "Those of us who knew Capa know that he would never have faked a photo, that that would simply have been impossible for him." Did his comments in 2000 differ from this in any notable way? If so, how?
PJ: No … we did not speak of Capa's ethics.
ADC: We know now, as we didn't in 2000, that, starting in 2003, Richard Whelan would reluctantly acknowledge that Capa made this iconic image during the course of war exercises conducted for his benefit – in short, it shows a real death that happened during the course of a staged event – and that nevertheless he sent his films of that staged event back to his client for publication as documents of actual combat situations.
We also know that, as far back as 1982, Whelan, Morris, and Cornell Capa were informed by a letter from the photographer Hansel Mieth that she had heard Robert Capa confessing this (and his feelings of guilt over it) to her husband Otto Hagel circa 1950. So the psychoanalytic thesis about guilt and atonement put forward by yourself and your co-author Gérard Miller has received some validation.
Furthermore, the investigation of the myth surrounding his D-Day experience and the subsequent fate of his negatives indicates that, after June 6, 1944 Capa carried additional guilt, because he was then living two lies — the one about the circumstances under which he made "The Falling Soldier," and the one about his D-Day exploits and the destruction of his negatives.
Does any of that lead you to consider revisiting your film in order to revise and/or expand it?
PJ: The film dates back to 2004. It will remain as is. Taking the recent information into consideration would require a new film. And, as such, would involve finding a new producer and funds.
ADC: How did you discover the b-roll newsreel footage included in your film, the snippets that show Capa at work, unseen before your film appeared in 2004?
PJ: In 1993 I had access to all the archives of the Historical Services of the French army. I find pleasure in "seeking Charlie" [French version of "Where's Waldo?" — A. D. C.] … scrutinizing the backgrounds, the hidden people, for extra information.… It took me several months to find him… it was in 1994. I was not seeking Capa … I discovered these frames, and I said to myself, "I know this guy." It was a long time before my involvement with the Capa film project.
Then came cross-checking texts, articles, and remembrances with images shot on that day. It was easier for May 1954 in Indochina. As for June 1944, I did not know the chronology of the landing. So I wanted to understand why Capa had been there on June 6, then had sailed back to England, only to finally find himself back on the very same beach for a religious service when he was seen photographing.
ADC: I was impressed by your decision to go ahead with the project despite the prohibition from what I call the "Capa Consortium" against using any of the primary Capa materials they controlled. And I found it fascinating to watch how effectively you used b-roll footage, other photographers' still images, and assorted archival materials to tell Capa's story and make it biographically convincing — especially in an hour-long film. How did that strategy occur to you? Had you used it before?
PJ: Capa is a photographer whose life intersected history… but he was not the only one. He was often in the company of other photographers and movie cameramen. Their images cross paths … these guys had photographed and filmed the same events. This realization opens up a question about reporters' practices. On the idea of the "scoop" … In the film we see filmed versions of some of the scenes that Capa recorded; it casts a relatively new light on Capa's "uniqueness" or heroism. However, one has to acknowledge the fact that his photographs were very good, probably the best ones taken in those situations.
I have often worked following the same guidelines: questioning, testing, making images speak … The first film of mine using such an approach is Les quatre lieutenants français — a fiction made with archival materials. (Available on the web via YouTube and other outlets.)
ADC: When and where did the Capa film first get shown or broadcast? Can you summarize the critical response to your film? Favorable, hostile, a mix of those?
PJ: This movie is one of my most respected ones. A critic in Libération [French national daily newspaper] reproached it for being a movie on a photographer that didn't show a single photograph, as if one could make a movie on Edith Piaf without playing any song and expect it to be successful. However, it was broadcast a lot on television, sometimes several times by the same channel. I held numerous interviews in which I explained the relationship between photography and censorship. Not that the photographs were blatantly lying, but how they reflected the practices of the time. Capa even once used Gerda Taro [a photojournalist herself, and Capa's girlfriend until her tragic death during the Spanish Civil War. — B. C.] as a model in a reportage on girls with tuberculosis, published in a magazine in 1936.
ADC: You have indicated that, upon that first broadcast in 2004, Morris sued you in a French court for using portions of the interview in which he had participated willingly in 2000. Did he communicate with you about this prior to filing that suit? Did he offer any explanation or apology, before or after?
PJ: We agreed to meet Morris for lunch once, him and his "bodyguards." The lunch itself was relaxed and he did insist on paying his share of the check. His issue was in fact our lack of "tact" in the way we cast light on the "Falling Soldier" story. He listened to our arguments. I must say I got a little frustrated, saying that we would fight to the end … my producer [Luc Martin-Gousset of Point du Jour International] was wiser, and conceded.
ADC: The judgment forced you to remove that segment of his interview from the film. Did it require you to make any other modifications to the content?
PJ: No, it did not … we cut the interview. At the beginning of the documentary, I added images from photo archives as well as a 1954 radio newsflash announcing Capa's death. No real deep or meaningful modification.
ADC: Did that judgment preclude you from making any use whatsoever of the Morris interview (such as releasing it as a short, self-contained interview), or merely prevent you from including it in your Capa film? After all, you did have a signed release from Morris, I presume.
PJ: I assume that the same "infringement" would result in the same verdict. Even if it is sad, even if it amounts to the "destruction" of such a testimony.
ADC: Did the original broadcast version of your film include the threatening letter from Cornell Capa's attorney, and the brief excerpts from it? Or did that get added after the court case ended?
PJ: Yes, the letter was in the film, but it was not meant as a vengeance.
ADC: When did the lawsuit resolve?
PJ: The first broadcast on a French national channel happened in December 2004. For the showing at San Francisco's Input [a celebration of international public service television programming] in May 2005, we had to blur Morris's face … everyone laughed in the theater as, obviously, everyone recognized Morris. In June I could not show the film in theaters in New York, or at the Avignon Film Festival, because of the legal risks. After that, subsequent to the legal judgment, we cut Morris from it.
ADC: Have you had any subsequent contact with any of the people involved in obstructing your project — Whelan, Morris, Cornell Capa, François Hebel?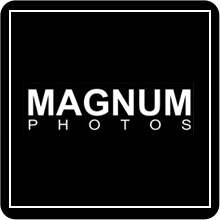 PJ: François Hébel and I have known each other since 1971. We have never really discussed the issue since. I have never met Morris again. He terribly disappointed me. Nor did I meet Cornell … is he still alive by the way? [Cornell Capa died in New York City on May 23, 2008. — A. D. C.]
Since then I have always been afraid that Magnum would deny me any request for the licensing of one of their photographs by Capa … I have had them ordered and paid for by the producers of my films, in their own names.
[Note: All ellipses are in Jeudy's original answers to my questions. — A. D. C.]
(Part 1 I 2)
•
Patrick Jeudy is a French television director whose numerous documentaries have been broadcast on television worldwide. Audiovisual archives serve as the raw material for this filmmaker, whose projects emphasize French and American history. He directed a series of films about French Indochina and the battle of Dien Bien Phu, and weighed the fate of the Kennedys through movies about Dallas, Bobby, and Jackie (all aired in the U.S.)
Other of his films have examined such cultural figures as Marilyn Monroe, Eleanor Roosevelt, Jayne Mansfield, Al Capone, Richard Nixon, Charles de Gaulle, Grace Kelly, Robert Capa, and Robert Doisneau. His films, a number of which have won awards, have been presented at festivals internationally, including, in the U.S., Chicago, Washington, Sarasota, New York, and San Francisco. To contact Patrick Jeudy, click here.
For further information on Point du Jour International, producer and distributor of Jeudy's Capa film and other of his works, visit their website.
(Portrait of Patrick Jeudy © Société civile auteurs multimédia.)