[In May of 1970, 45 years ago, I published another of what had become a series of caustic polemics lamenting the Metropolitan Museum of Art's treatment of photography. The first few of these had appeared in my "Latent Image" column in the Village Voice; on this occasion I decided to up the ante by using my new platform at the New York Times for that purpose.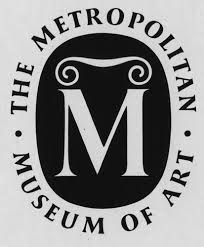 The Metropolitan Museum did not establish its Department of Photographs as an independent curatorial department until 1992. Yet one could measure the medium's change of status over the past half-century by the radical transformation of the Met's relationship to it. Vastly expanded, curatorially rationalized, thoughtfully exhibited on a continual basis, this museum's collection — developed since the mid-1970s under the direction of Weston Naef, Maria Morris Hambourg, Malcolm Daniel, Jeff Rosenheim, and Mia Fineman — has become world-class, indeed exemplary, as has its robust series of accompanying publications and related programming.

To what extent my persistent nagging in prominent publications up through the fall  of 1974 (when I left the Times) contributed to that turnabout I can't say. Couldn't have hurt. In any case, you can use this piece to gauge how far we've come. — A. D. C. ]
•
The Skeleton in the Met Closet
by A. D. Coleman
The alliance (uneasy at best) between the Metropolitan Museum of Art and the medium of photography is almost as old — and equally as perverse — as this strange century of ours. From the very outset it was obvious that no fiery pas de deux would be danced by these partners, but one might have expected something more than the palsied two-step they have been doing these many years. To date, the Metropolitan has played the blue-blooded but distinctly decrepit December to photography's youthful but merely red-blooded May; and like most old men who wed across the generation gap, the Metropolitan has yet to realize what a ripe, sensual, passionate woman it has on its hands. The unfortunate result is that this mariage de convenance has still to achieve consummation.
The relationship began shortly after the turn of the century, when Alfred Stieglitz blackmailed the Metropolitan's then-director, General Luigi Palma de Cesnola, into promising to mount an exhibition of Photo-Secession work in the museum — Cesnola's half of a tit-for-tat arrangement. Convinced that such an exhibit in the hallowed halls of the nation's foremost art institution would end photography's long period of bastardy, and assured as well that such legitimization was of utmost importance (two assumptions which could, conceivably, be entirely erroneous), Stieglitz was tremendously disappointed when Cesnola's death precluded fulfillment of his share of the bargain. His grief was justified, for it was not until two decades later that photographs were finally installed in the Metropolitan's galleries — and then only after Stieglitz had been blackmailed into providing, free of charge, a selection of his own work.
That was the beginning of the Metropolitan's photography collection. It was considerably enriched in 1933, again through Stieglitz, who — so poor that he could no longer afford to store it — decided to donate to the museum his magnificent personal collection of work by Photo-Secession photographers (J. Craig Annan, A. L. Coburn, Frank Eugene, Frederick Evans, Edward Steichen, Clarence White and a host of others) rather than destroy it as he was tempted to do. It would have seemed — at least at that time — that the Metropolitan was off to a flying start as a photography archive.
Yet, despite the importance of these initial accessions — along with some material acquired thereafter through the foresight of two former Curators of Prints and Drawings, A. Hyatt Mayor and William M. Ivins, Jr. — the Metropolitan has been unable to understand or come to grips with the medium of photography, and the consequent absence of anything resembling a consistent policy in this regard has had regrettable but inevitable results. The collection is almost entirely unknown to the public (though not exactly inaccessible: anyone interested may peruse all the material therein, at his leisure, by appointment only, in the Print Study Room), an ignorance attributable specifically to the museum's failure to explore its holdings systematically via regularly scheduled and intelligently planned exhibitions.
The collection is also riddled with awesome gaps and has cast aside even the pretense of balance; furthermore, the accompanying library is woefully inadequate. All in all, there are so many good reasons for the decline of the Metropolitan's reputation in the area of photography that it will take much, much more than the recent renaming of the department — from "Prints and Drawings" to "Prints and Photographs" — to restore it. (Considering that museums and other institutions across the country are opening their doors to photography on an unprecedented scale, the tokenism implicit in pinning a photographic tail on the graphic arts donkey is both belated and patronizing.)
The crux of the matter is that the Metropolitan Museum has never taken photography seriously; and thus photography — by which I mean photographers, critics, and the photography audience — has ceased in turn to take the museum seriously. For too many people today, photography at the Metropolitan means either the Photography in the Fine Arts fiascos or "Harlem On My Mind." (Since the latter exhibit did not originate in the department nominally in charge of the medium, that department can't be held accountable for the stupendous bungling which ensued. However, the fact that the department did not protest, long and loudly, over the abuse of the medium in that show is in itself significant.) If this quite correct but hardly favorable impression is to be altered, nothing short of a radical restructuring of the museum's attitude toward photography will be required.
John J. McKendry, Curator of the Department of Prints and Photographs, has high hopes that the situation will improve in the near future; but his optimism is not necessarily warranted, for the difficulties facing him are of major proportions. First, there is the spottiness of the collection, which is too heavily weighted toward the 19th and early 20th century. Even for that period there are holes — Brady, Jackson, Gardner, Atget, Hine and several others are among those missing. Of the post-Stieglitz generation, Weston is the sole photographer of major significance who is adequately represented; Barbara Morgan, Cartier-Bresson, Paul Strand, Robert Capa, the Farm Security Administration School (Dorothea Lange, Walker Evans, Arthur Rothstein, Ben Shahn …), Harry Callahan, Brassaï, W. Eugene Smith, Wynn Bullock, Minor White, Bill Brandt — the list of those represented by only one print or totally absent goes on and on. And there is virtually nothing from the past decade.
McKendry, whose lanky elegance matches his soft-spoken articulateness, is well aware of this deficiency. "If someone came in and looked through everything we have," he admits candidly, "he wouldn't get a particularly accurate impression of the medium's development. There are many gaps in our collection — but none are irreparable." (As indeed they aren't — if the museum is willing to spend the time, trouble and money to flesh out this skeleton in their closet.)
McKendry is more immediately concerned with the severe shortage of available space for the presentation of photography exhibits, a shortage which has been exacerbated by the current combination of extensive renovation and centennial exhibits. This scarcity of adequate display space accounts in part for the brevity and confusion of the museum's most recent show. "The Photograph: A Selection of Recent Acquisitions," a hodgepodge of 52 prints by 28 photographers, was installed in the Prints and Drawings Galleries in mid-April for a mere two weeks and received no publicity whatsoever. "I knew on a Thursday that the gallery would be empty for two weeks, and the show went up on the following Tuesday," the curator explains. "It was thrown together, of course, but I'd rather do that than not show anything."
It is a plausible enough excuse; but, though the fault cannot be traced to McKendry alone, the fact remains that the only time and space devoted to photography in the past year was completely inadequate, and the exhibition which resulted followed a pattern — or a non-pattern — which the museum seems unwilling or unable to alter. (The preceding exhibit, "Thirty Photographers," was mounted in May of 1969; though it did receive sufficient publicity, it was a similarly haphazard grouping of prints)
Within the next few years, McKendry predicts a number of positive changes: a more thoughtful acquisitions program, the creation of a permanent photographic gallery, and a regular schedule of exhibits. "What bothers me most," he emphasizes, "is that we're not doing nearly enough shows. Having so few gives each one an inordinate weight. I'd like to do many more exhibits, small ones with a minimum of fanfare, and vary the work considerably. We shouldn't concentrate on the classics as much as we have; the audience should be faced with visual challenges from the past and the present."
The pace is being stepped up a bit. There will be another photographic exhibit in June and July ("Six Documentary Photographers, 1890-1929," consisting of 75 prints by Percy Byron, Charles Currier, Arnold Genthe, Lewis Hine, Frances B. Johnston and Jacob Riis); a major Paul Strand retrospective is now in the first stages of preparation; and McKendry speaks of plans for integrating photography into other areas of the museum (through such devices as mounting prints by Charles Sheeler next to the sculptures and statuary he photographed as a member of the museum's staff). "Eventually," says McKendry, "I'd like to have at least one photography exhibit, large or small, on view at all times."
•
Promising as all this sounds, it nevertheless may prove to be too little and too late. What is really at issue is the Metropolitan Museum's fundamental failure to recognize photography as a major creative medium. The institution's attitude has not changed perceptibly since Cesnola's day; yet, simply by virtue of what it possesses, the museum has a responsibility to the public and has failed to live up to that obligation for almost half a century.
The remedy is obvious. It begins with the acknowledgement of past errors and the establishment of a separate Department of Photography, complete with ample gallery space and a curator with extensive training in the history and aesthetics of photography (which McKendry, for all his obvious respect for the medium, lacks). It continues with the provision of funds sufficient for the purpose of maintaining and expanding a comprehensive collection of historical and contemporary photographs, along with an intelligently designed, ongoing series of exhibitions to bring those photographs before the public.
There is a difference between a repository and a safe-deposit box. For too long, the Metropolitan Museum has behaved like the latter in regard to photography, with the result that it has become so irrelevant and useless to the photography community that it is in imminent danger of becoming completely divorced from the living medium. Unless the museum decides to take immediate steps to rectify this, it might do well to consider the possibility of turning its holdings over to any one of several other institutions which would be capable of treating them with the respect they deserve — and proud to do so as well.
•
(First published in the New York Times, May 10, 1970, p. D16.)
© Copyright 1970 by A. D. Coleman. All rights reserved. By permission of the author and Image/World Syndication Services, imageworld@nearbycafe.com.
•
[Note: I first met Robert Mapplethorpe in McKendry's company, outside the Met one afternoon. "After John McKendry's messy one-way love affair with his protégé [Mapplethorpe], he fell out of a window, out of his mind on drugs, trying to touch the moon. He survived, but drink killed him in 1975," according to Christopher Petkanas's New York Times article, "Lady Libertine," August 18, 2010. I had no inkling of any of that when I wrote this polemic.
Curiously, no reference to this article of mine appears when you search for it under my name and/or its title and publication date in the online New York Times archive. A search under the name of John J. McKendry and the publication date brings up a partial version, without its headline or my byline, and missing its first five paragraphs. Most likely just an uncorrected error in the production of a pdf from a cut-up copy of that page, but an indication of the problems for researchers inherent in relying on digitized versions of original analog sources.]