In the first part of this post, I recalled my one meeting with the late Tim Hetherington — photojournalist, multimedia communicator, filmmaker — at World Press Photo Awards Days in Amsterdam in April 2000. I also discussed the film he made with Sebastian Junger, Restrepo, which won the award for best documentary at the 2010 Sundance Film Festival, and was nominated for an Oscar for best documentary just months before Tim died in Libya on April 20, 2011, filming the battle for Misrata.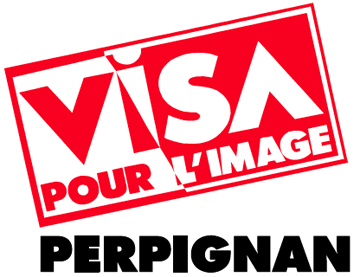 On September 3, 2011, the Tim Hetherington Grant was launched at Visa Pour l'Image in Perpignan, France, the world's largest photojournalism festival. The grant is a joint initiative of World Press Photo and Human Rights Watch, and is supported by Tim's parents. It is intended to support a photographer in completing an existing project on a human rights theme. The application process was open to all professional photographers who have participated in a World Press Photo competition between 2008 and 2011, according to the WPP press release on the occasion.
The first recipient of the annual grant of €20,000 was the American photographer Stephen Ferry for his project "Violentology: A Manual of the Colombian Conflict," chosen from among 222 applications by photographers of 56 nationalities. The selection committee consisted of Christopher Anderson, Magnum photographer; James Brabazon, journalist and documentary filmmaker; Veronica Matushaj, Human Rights Watch director of photography; Michiel Munneke, managing director, World Press Photo; and Jamie Wellford, senior photo editor, Newsweek. Adriaan Monshouwer, founder of Picture Inside, served as secretary during the selection process.
The release continues, "Reviewing the submissions, the selection committee was looking for qualities that also defined Hetherington's career: work that operates on multiple platforms and in a variety of formats; that crosses boundaries between breaking news and long-term investigation; and that demonstrates a consistent moral commitment to the lives and stories of the photographic subjects."
There have been other recipients since, with more to come. Despite the risks entailed, the profession endures.
•
Notoriously, in her 1977 diatribe On Photography, the one book on the medium that we can now expect a culturally literate person to have read, Susan Sontag accused photojournalists and those who absorb their output of voyeuristic trafficking in human misery. Less well-known (because the sequel didn't sell nearly as well) is the fact that a quarter-century later, in her 2003 book Regarding the Pain of Others, Sontag recanted many of her positions, including that one. (Certainly she didn't find it morally questionable when her lover Annie Liebovitz took a break from her fashion and celebrity photography to day-trip into Sarajevo in 1993, an adventure Sontag encouraged.)
Over the decades I've met many documentarians and photojournalists who have directed their work toward situations of social conflict and human suffering. Few of them had failed to ask themselves the questions Sontag raised in 1977, which had also occurred to those members of the audience for such work with whom I've spoken over the years, without needing Sontag's prompting to do so. Those inescapable quandaries go with the territory of reporting on la condition humaine, just as they make their presence felt among the thoughtful readership for serious written journalism and the viewers of documentary photography and photojournalism.
And most of those people, content providers and content receivers alike, had decided that they preferred chancing desensitization to suffering — risking empathy burnout, even what the Germans call Schadenfreude (coming to take some perverse pleasure in the pain of others) — to walking through this woe-strewn world while shutting all that out or pretending it doesn't exist.
Substitute photograph for written word in the following quote and most of them — most of us — would find the guiding principle in Joseph Conrad's 1897 statement of purpose: "My task which I am trying to achieve is, by the power of the written word, to make you hear, to make you feel — it is, before all, to make you see. That — and no more, and it is everything. If I succeed, you shall find there according to your deserts: encouragement, consolation, fear, charm — all you demand; and, perhaps, also that glimpse of truth for which you have forgotten to ask."
Sometimes it's possible, purely by the power of the imagination, to achieve that while sitting behind a desk, as Stephen Crane demonstrated with The Red Badge of Courage. But true witnessing — and bearing witness — can't happen at some secure remove from reality. They require the presence of the observer at the event, Goya's "Yo lo vi (I saw this)" from "The Disasters of War," to give their testimony force. Tim Hetherington's untimely, violent passing reminds us of the price all too often paid by others for our ability to engage with the cruelest events of our times at a safe remove, and of our obligation to honor those who thus serve in our stead.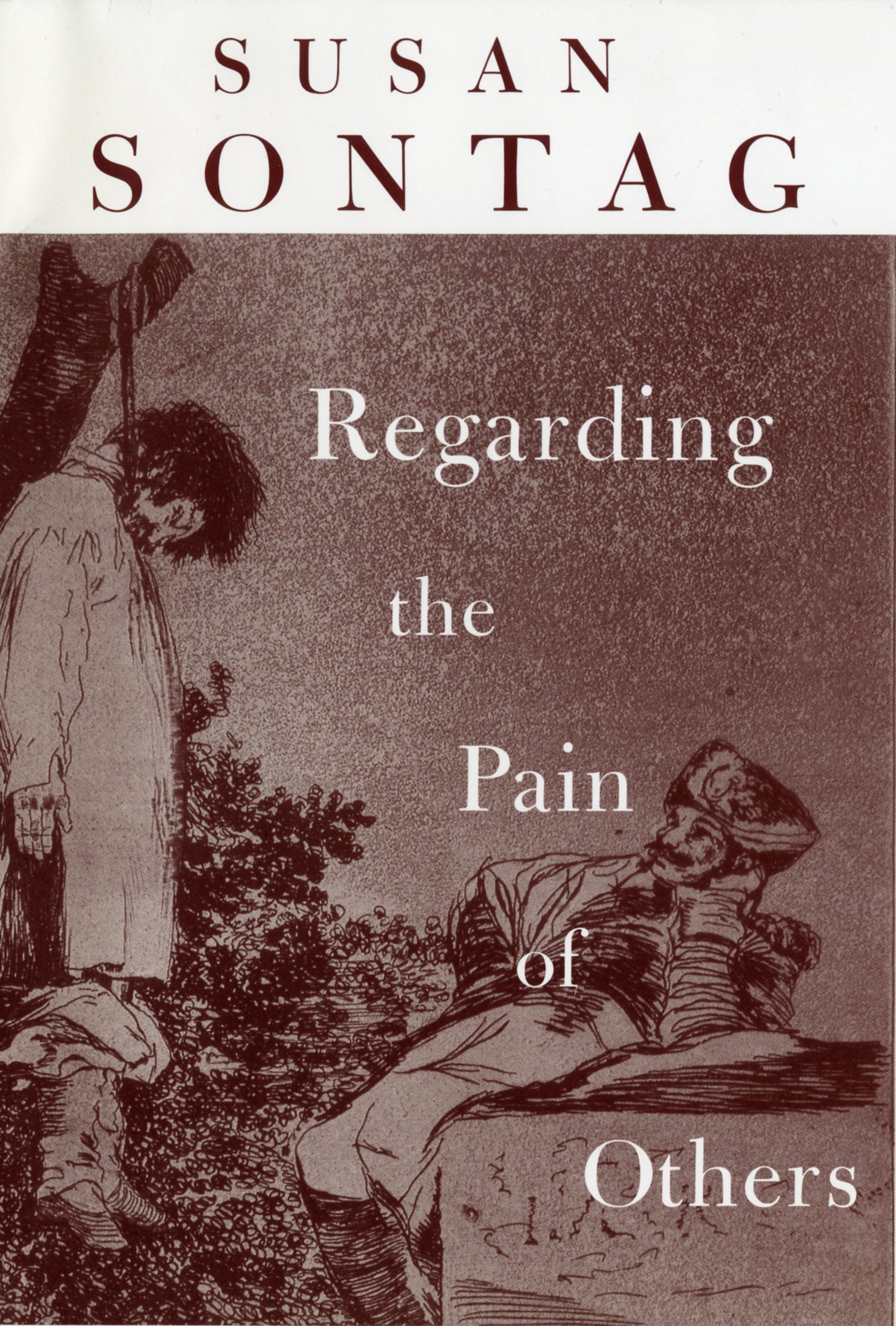 But his death wasn't just mourned by onlookers in the west; a few days later, the Libyan city of Ajdabiya renamed its largest square after him, acknowledging the practical value of the encouragement and assistance photojournalists provide to the active participants in the global struggle for social change. In On Photography Sontag disregarded entirely the value to participants in any social or political crisis of outside observers (including journalists and photojournalists) documenting the events. Yet the extent to which such protagonists will go to create such documentation themselves and enable its production by others is noteworthy — especially if those others represent a chance to have the situation put before a global audience, and especially if the protagonists are underdogs.
Photographers, by definition, can't be historians; they're chroniclers instead. But their chronicling nourishes and substantiates historianship. Our sense of the events of our own times, and of times past, gets shaped by such chroniclers. Some of them directly experience the events they chronicle, but only journalists and photojournalists do so as a regular part of the job. The rest have an inevitably vicarious relationship to the events of their times, relying on first- and second-hand reports from witnesses. As do those of us who read and watch the news. Nothing shameful in that; how would we know about many events, past and present, large and small, except for our encounters with reports from others?
Too easy, in my opinion, to call journalists and photojournalists adrenaline junkies trafficking in the misery of others while deriding those who absorb their often grim and terrifying accounts as thrill-seeking voyeurs. That view had already become simplistic (if it was ever anything else) back when Sontag enunciated it in the mid-'70s. For those who never bought into Sontag's facile formulation, hardcore photojournalism has remained potent as a vehicle for informing oneself about and meditating on the state of the world and the lives and situations of others. For those who found her analysis seductive, perhaps it's time to become as unpersuaded by her platitudes as she herself did.
(Part 1 I 2.)
•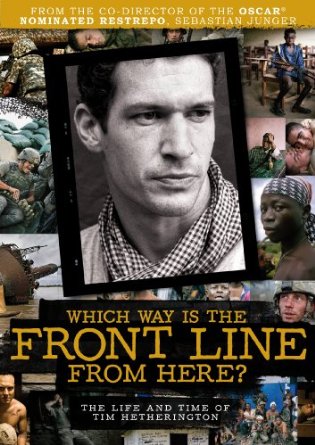 For more about Hetherington, and contemporary photojournalism, see:
•
This post supported by a donation from the Estate of Lyle Bongé.