My trusty MacBook Pro, which featured in previous editions of this annual natal-day post, has gone into semi-retirement ― used sometimes by Anna as her introduction to the Apple platform, accompanying me on increasingly infrequent travels, but otherwise relegated to the status of back-up unit. A series of crashes last winter forced me to invest in a new unit, and, as I'm much less often on the road nowadays, I opted for a desktop model. Which led, inexorably, to other improvements of my toolkit.
Sitting here with my newish Mac Mini, running Apple's Mountain Lion OS, keying this post in with a Bluetooth-enabled Apple keyboard, watching my work on two monitors, listening to my favorite music on a UE Boom Bluetooth speaker, I ponder the inevitable question: How did turning 70 happen to me?
Old and In the Way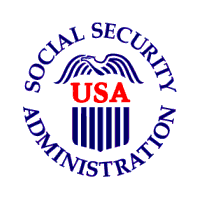 Though sidelined (and not by my own choice), I remain in the game. Or, as some would surely say, old and in the way. Old, at any rate, enough so to have reached the mandatory Social Security moment, not to mention prior entry into the Medicare system, acquisition of a senior NYC Metrocard, and access to assorted discounts for those of the septuagenarian persuasion. All of which I welcome, at the risk of Tea Party umbrage at my appreciative acceptance of these "entitlements."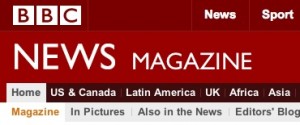 As for in the way, the long-faced Brit novelist and journalist Will Self, a generation younger than I am (born 1961), recently published a column at the BBC, "Should the baby boomers leave the stage?" In it he wrote, "In my darker moments ― of which there are quite a few ― I often envision the baby boomer generation as a giant and warty toad squatting on the youth of our society."
Clearly he believes those loathsome boomers should get out of the way of their juniors (as if Bob Dylan and the Rolling Stones occupy some spaces that exclude or suppress up-and-comers). Self's a devotee, I presume, of the late, lamented Harry "The Hipster" Gibson, famous for his line "We are the youth, you crummy bastards, we are the youth."
And since Self spends a good bit of time expressing his disdain for "assisted living," I gather that in his view boomers ― and anyone older, surely ― should make a graceful final exit the moment they threaten to become dependent on anyone for survival. Another closet Thatcherite.
However, I'm not a boomer, but even older than that, a war baby, born in 1943 while my father, stationed in the UK, served in the U.S. Air Force. Just one day younger than Keith Richards. By Self's standard, I should have gracefully deceded awhile back. No dice, old boy. Fortunately, I still manage to tool around under my own steam ― too soon to declare me a burden on the tribe and sail me off on an ice floe, Eskimo-style.
Morituri te salutamus
To the best of my knowledge, I'm not blocking the path of any younger aspirant to the role of dedicated working professional photography critic, of which I see precious few. As I wrote in a recent reply to a comment here by Jerry Uelsmann, I start to feel like the last man standing in my section of the field.
Many of those who started writing about photography as critics around the time I did or over the next decade have pretty much stopped, some of them quite a while back: Andy Grundberg, Vicki Goldberg, Chuck Hagen, Shelley Rice, Max Kozloff, Sally Eauclaire, Tony Bannon, Ingrid Sischy, others. They found institutional niches in the academic or museum world, mostly. Several simply retired. (A few have moved on to the Great Keyboard in the Sky: Bill Jay, Ben Lifson, Allan Sekula.)
As I bemoaned in a controversial lecture two years ago, criticism of photography is a shrinking area of specialization with an evaporating support system. I'm still at it, which means still publishing wherever I can find an outlet (and making my own, as with this blog). I've outlasted dozens of publications, large and small, since the late '60s, and continue to go down with sinking ships, the latest of which is Photo Technique: Variations on the Photographic Arts, whose final issue, November-December 2013, you'll find on newsstands now. It contains a dialogue between myself and historian Robert Hirsch. Look for it.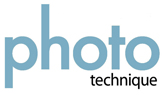 Under several different names, with several editors-in-chief, this magazine appeared from late 1979 through today, some 34 years. Camera magazines, as they're known in the trade, aren't my preferred platforms; given my druthers, I'd opt for a general-audience arts and culture periodical ― weekly papers like the Village Voice and New York Observer (for which I wrote regularly) or monthly magazines like Harper's and The New Yorker (which I never cracked). But I take my readerships wherever I can find them.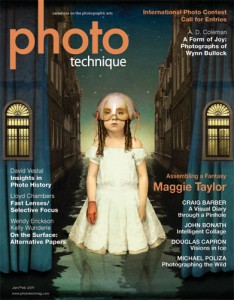 Over the years, I've published a considerable amount of material in assorted camera magazines, which have often run essays I couldn't place elsewhere. At Photo Technique, for example, pieces on Ken Josephson, the Association of Heliographers, Kate Breakey, Ralph Eugene Meatyard, Maggie Taylor, and several more. So I'm sorry to see this one gasp its last.
In his farewell editorial, publisher S. Tinsley Preston writes that today "photographers have many ways to get information more quickly" (for which read: the internet). But the number of people skilled at turning data into information for photographers ― and others ― is falling, not rising, because the web offers them no financial support. So it goes.
Holding the Fort
From the standpoint of wetware, my eyes continue to work fine, reassuring to me and, I hope, my readers. This year's glaucoma tests revealed that nothing had changed significantly since last year, when all was well. Below you'll find images of the backs of my two eyeballs.
Yet, though the equipment remains in good working order, I found no new regular print or online outlets for my writings in 2012, as always not for lack of trying. Multiple essays of mine appeared in several heretofore dependable platforms: Photo Technique and Hotshoe (U.K.). I also made one-shot appearances in Border Crossings (Canada) and The Vocabula Review.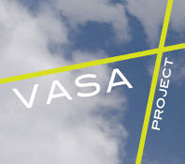 My essay "Maggie Taylor: Circumstantial Evidence" became the introduction to No Ordinary Days, a retrospective monograph of Taylor's digital photomontages from 1998 through 2012 that also serves as the catalogue for a touring show. And "Dinosaur Bones: The End (and Ends) of Photo Criticism," my 2011 lecture, appeared (enhanced with short video "footnotes") in two issues of the online VASA Journal on Images and Culture.
In my role as independent curator, I concluded my involvement with "The Silent Strength of Liu Xia" ― the traveling exhibition of 26 photos by the dissident Chinese photographer, artist, and poet, wife of 2010 Nobel Peace Prize awardee Liu Xiaobo ― with its March-April 2013 showing at the University of Richmond Museums in Richmond, VA. This last leg of the tour included a lecture and panel on February 28, 2013, videotaped and posted online by the museum. I have no other curatorial projects presently in the works, but am always open to proposals.
As a lecturer I gave that talk in conjunction with the Liu Xia exhibition in Richmond, and presented a more informal consideration of her images and her situation in China at the University of the Arts in Philadelphia in early April. In early May I gave a short talk, "New York as Subject," at the Staten Island Museum, programmed in connection with their show of work by the late Staten Island photographer Michael Hanulak.

Later that same month I took part in and made a short presentation at a "Scholars' Day" devoted to the life and work of Robert Heinecken, held at the Museum of Modern Art in New York in anticipation of their upcoming Heinecken retrospective. September saw me on another panel, this one at the School of Visual Arts, NY, premised on the "Fugitivart" group show at the SoHo Photo Gallery.
In October I lectured to the Staten Island Camera Club (talk about time travel ― I gave my first-ever public lecture to the Greenwich Village Camera Club in 1971), then a few weeks later spoke at the University of Michigan in Ann Arbor (along with visits to seminars in the departments of Art History and Communications). Alas, the Republican shutdown of the government forced the cancellation of my last planned engagement for 2013, a panel at the Smithsonian Museum of American Art.
So: Not much travel, most of it close to home, but a reasonably full plate.
Technology Matters
Aside from upgrading my Mac to this desktop model, adapting to the latest OS that came pre-loaded on it (Mountain Lion), and adding some peripherals, I'm still using the same basic apps: Word, Excel, Filemaker Pro, Keynote, Photoshop, Dreamweaver. (I'm about to add InDesign to that list, for several series of books I plan to start self-publishing in 2014.)
The Mac Mini I now use as my main computer measures a mere 7.5 inches square, stands a little over one inch high, and in itself constitutes a technological marvel, given what it enables. But integrating it into my workplace didn't involve any learning curve.
However, I did acquire my first-ever cellphone last spring, an LG Rumor Touch from Virgin Mobile ― actually a Dubyaphone. (This makes me the last person I know to get a cellphone, which will surprise those who consider me an early adapter of things electronic and digital.) I still don't have it completely figured out, but I'm getting there. Now that's a challenge.
I'm also exploring a Kobo Arc10 HD tablet, acquired in November. Not because I have a strong desire to carry a lightweight computer around, but because I've started work on the above-mentioned series of books and intend to publish them also in ebook format, and because photographers now sometimes issue their books in that format. So I want to engage with their works and mine as readers/viewers will, and having an ebook app (Calibre) running on my desktop doesn't come close.
Convinced that tablets and ebook readers represent the future of books (including visual books and a subset thereof, photo books) and periodicals, I want to experience and understand those technologies as a medium for authorship, publishing, and reading, from the standpoints of content producer and content audience. I'll report on that in the future.
Music to My Ears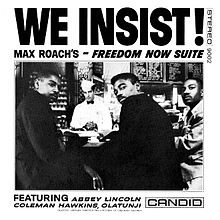 Along with exploring those new tech tools, I spent time this year ripping my CD library to iTunes and expanding it in other ways. As a result, I have immediate access to much of the audio I love, including heaps of roots music, world music, electronic and other experimental musics, and a potload of jazz from the '20s through the early '70s. Amazing what's been digitized. So I'm renewing my acquaintance with Horace Silver, Charles Mingus, Jeanne Lee and Ran Blake, John Benson Brooks, Hal McKusick, Chico Hamilton, Blind Lemon Jefferson, Bessie Smith, King Oliver ― the aural environment of my teens and early twenties in the '50s and '60s, music still energizing to me, at once familiar and (because I haven't heard some of it for 40 years) new again. An unalloyed joy in my workspace and elsewhere.
Happy Birthday to Me
My thanks to those readers who've emailed or called or posted on my Facebook timeline to offer birthday salutations.
•
This post supported by a donation from Yoshio Kishi.