A Night Out Down Under
On the evening of Sunday, October 27, 2013, Anna and I had the privilege of attending the Lucie Awards ceremonies at Carnegie Hall in New York. They held this black-tie event in Carnegie Hall's Zankel Hall, an underground space seating about 500 that opened just ten years go, literally carved out of Manhattan bedrock.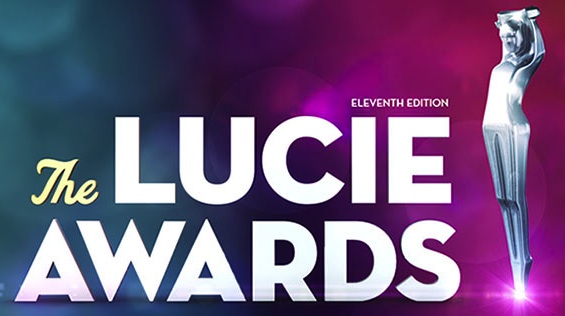 We came as guests of photographer, teacher, and (lately) film-script writer Arno Rafael Minkkinen, who was honored that night for "Achievement in Fine Art." (A well-deserved kudo, and couldn't have happened to a nicer guy.) Some backstory:
On July 27, 1972 I published a short review of a group show at the SoHo Photo Gallery in my "Latent Image" column in the Village Voice. Therein I made reference to "the complex fantasies of Arno Minkkinen," a photographer theretofore unknown to me, expanding on that as follows:
"Minkkinen's sequence of 29 prints, 'Freemale,' is a specifically autobiographical statement on the twin themes of sex and death, erection and resurrection, which ― as someone else once said ― are really the only two things worth talking about. Minkkinen's images, individually, are thoroughly thought-out staged events, each one gem-like in its conceptual precision and innocently masterful execution. They are, however, so expertly sequenced that it becomes difficult to separate them from each other; the unity of the series is organic and unflagging, and the open-ended rightness of the final spiritual transformation has an inevitability all its own."
That's the complete commentary on his work in that article. (Note: This short review came accompanied by a two-column-wide halftone b&w reproduction of one of Minkkinen's early images, "Venetian Blinds.") Hardly something I could have anticipated would drive a man to drink, but Minkkinen has frequently recollected in private and public that, upon picking up the Voice that Wednesday morning and finding this favorable if succinct evaluation, he headed not to the office where he then worked as an advertising copywriter (for Minolta, among other clients) but instead to the nearest bar, ordering a Jack Daniel's and contemplating his future.
Certainly not something I'd have envisioned as life-changing or career-making. Don't blame me for Arno's subsequent decision to quit his day job, enroll at the Rhode Island School of Design to study with Harry Callahan and Aaron Siskind, earn his MFA, and make nothing but self-portraits for the next four decades while becoming an influential teacher in his own right.
From a practical standpoint, that brief paragraph of mine resulted in no print sales, publications, exhibitions, commissions, or other tangible consequences for Minkkinen, so it had only internal effects ― it meant whatever Arno made of it. Hence my belief that it's all him, with me just waving a flag at the starting gate. (At least until 2002, when I began the co-curation of his mid-career retrospective, "Saga," and the editing of the accompanying monograph, both of which appeared in 2005.)
Arno insists otherwise, retelling that Jack Daniel's anecdote regularly, including during a shout-out last Sunday night at the Lucies, confiding in me later that he believes I "started all this." We'll have to agree to disagree on that.
To the best of my knowledge, in fact, I haven't made anyone's career, nor have I destroyed anyone's. Witness the Chicago-based commercial photographer Victor Skrebneski, whose self-titled first monograph ― an oversized suite of b&w photographs of couples in the nude ― I savaged for its pretensions in a 1969 Voice review. Skrebneski, who received his own Lucie last Sunday night, seems to be doing just fine, thanks. If he weren't, that wouldn't be my fault, either.
I'm always amused when people start talking about "the power of the critic," because after 46 years in that role I have little verifiable evidence (at least in my own case) of having exerted any influence whatsoever on anything. Perhaps that's lamentable on some levels, but on others, I assure you, it's a great relief.
Tickets to Communitas
Early on in the evening's ceremonies, Susan Baraz, co-chair of the Lucie Awards, noted that while we refer as a matter of course to the film industry, the television industry, and the publishing industry, we speak of the "photography community," proposing that this denoted some significant difference between people in film/tv/publishing and those of us in photography, presumably (if inexplicably) more communitarian in our relationships to each other.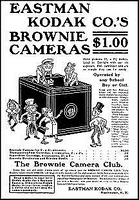 Pretty to think so, but baseless. First of all, the term "photo industry" got preempted, at least a century ago, as a way of referring to the manufacturers of cameras, papers, photo chemistry, and other photographic tools and materials. So the situation required another term to cover that then-tiny cohort of individuals involved in pursuing idiosyncratic personal visions in the medium and those who formed their support system ― gallery owners, curators, collectors, critics, historians. (By the same token, the people involved in making independent and/or experimental film and video, running small presses, making small-edition artists' books, writing poetry, plays, and fiction, don't consider themselves part of the film/tv/publishing "industries," and also refer to themselves as communities.)
You can't day-trip into communitas, even with moderately priced tickets ($30-60). A one-time-only aggregation of five hundred people with a shared interest who've come together for three hours to enjoy a fancy annual ceremony constitutes only a crowd, no matter how convivial, albeit one whose members have in common a concern with a particular subject. Nor does the temporary coalescing of that crowd comprise evidence that it represents some larger community.
Over the past few months I've worked on editing a forthcoming two-volume set of my complete New York Times columns, 1970-74. Therein, I discovered to my chagrin, I referred regularly to an imaginary entity I called the "photography community" or the "photo community," a locution I didn't invent but inherited from those active on the scene when I arrived there in 1967 and adopted, uncritically, using it for perhaps four decades.
At some point in the early years of the new century I started to question the assumptions that lie beneath that usage. If a "photography community" existed, at present or in the past, I should have found it possible to identify actions undertaken by that community as such, locales at which it gathered regularly for informal social interaction, and other indicators of the existence of genuine communal spirit and commitment.
It Takes a (Greenwich) Village
Sad fact was, I couldn't come up with much. Visual artists, creative writers, musicians, theater folk, dancers, journalists have all had watering holes in every major city where they shmoozed and courted and duked it out: the Cedar Tavern, Phoebe's, the White Horse Tavern, Sardi's, CBGB, Max's Kansas City, Mona's, the Half King, just to name a few in New York City alone. A complete list of famous Big Apple hangouts for all the other arts from 1900 through today would run into the hundreds.
In photography we have . . . the Limelight Coffee House and Photography Gallery, 91 Seventh Avenue South in Greenwich Village under Helen Gee, 1954-60. (Click here for Jerry Tallmer's October 2004 tribute and obit for Gee from The Villager.) That's it ― the full roster of public spaces claimed by photographers for their socializing with each other: one coffee house for seven calendar years, half a century ago. And that's not just the complete record for New York City; that's nationwide. And that's pathetic, insofar as community goes.
Then I racked my brains for examples of community actions, instances in which photographers came together to make common cause with others over some mutual concern: censorship, a financial threat to some valued resource, pending destruction of an important archive, a respected figure in desperate straits. Again, I couldn't name many such instances. Some readers will likely cite the "culture war" battles over the works of Andres Serrano and Robert Mapplethorpe, but while a number of photographers stood against the right-wing Comstocks the majority of the shock troops on the side of Serrano and Mapplethorpe came from the art world and the gay community.
A cluster of black photographers picketed the Metropolitan Museum of Art's "Harlem On My Mind" exhibition in 1968. When Robert Couse-Baker, customer-service manager for the Bay Area's Newell Colour lab, notified the FBI and San Francisco Police Department in 1990 that photographer Jock Sturges was making child pornography (which plunged Sturges into years of hell), local photographers organized a boycott of Newell Colour that put them out of business. And since the late 1960s photographers have supported the non-profit alternative spaces in which photographs get shown by donating prints for fundraising auctions.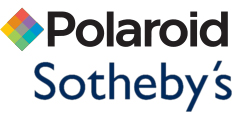 Even if I throw in the two dozen photographers who joined me in the doomed attempt to save the Polaroid Collection, that's hardly an impressive track record of community activism. Woebegone, in fact. No doubt readers will propose one or another event, most likely local, to augment this list, ones that either slipped my mind or never came to my attention. Sight unseen, I'll suggest that those exceptions merely prove the rule, which is that, even if you live in a city with thousands of other photographers, you can't compile an impressive list of actions you and those colleagues have undertaken as a community, and have no public meeting place you and they have made your own.
•
This post supported by a donation from the Estate of Lyle Bongé.