Having closed out 2012 with some kind words from George Slade about my efforts here at Photocritic International, I get to open 2013 with some equally unsolicited and generous — and more extensive — commentary from Omar Willey. This takes the form of a tribute based on his recent reengagement with my 1979 collection of essays, Light Readings: A Photography Critic's Writings 1968-1978. Willey, publisher of and a contributor to the Seattle Star, posted this on January 16 under the title "A. D. Coleman's Light Readings: Criticism as an Ethical Practice," and while it centers around that book (once again out of print, though copies can be had from various vendors online) it also takes into account what I've published so far in this blog.
I don't know Omar Willey, nor do I know much about him. (His Seattle Star bio says only that he "is in fact made entirely of tin." Here's his LinkedIn profile.) We crossed paths first in cyberspace, in 1997, at an earlier incarnation of this blog, an irregularly issued online newsletter I called C: the Speed of Light. In 1995 I published in the New York Observer a controversial non-review of the Diane Arbus book Untitled. Shortly thereafter I posted that review at C, at the same time opening up a message board for reader response. Most of what I received was, to put it politely, chaff, but a few grains of wheat found their way there, Willey's among them. (Click here for that exchange.)
Willey refers to that exchange in his recent estimation of my work over the years. One reason I value his assessment of my writing, along with Slade's, is that both manifest substantial skills as writers themselves. Also, they both have a long-term involvement with photography that provides a perspective on my project as a critic which I find valuable as feedback, and which differentiates their observations from those of younger judges, no matter how insightful.
In his pre-teen years my son Edward would periodically ask me, in all seriousness and innocence, how I had experienced something or other in what he called "the olden days." Not "the old days," mind you, but "the olden days." That "olden" really smarted, given that I was under forty at the time. More and more, though, the decade in which I wrote the essays in Light Readings, 1968-78, comes to seem like "the olden days" of photography. Being read and esteemed, highly or lowly, by someone who shares those reference points has a resonance that's hard to explain.

With that said, I commend Willey's evaluation to you — especially the larger meditation on the moral obligations of the writer in which he sets his comments on my efforts. If you want to know why I persist despite my periodic despair over the state of things, part of the answer lies in the fact that I've managed to acquire some readers with this degree of gravitas; that's an honor I don't take lightly. I encourage you to let him know your responses, pro and con, in comments on his post at the Seattle Star.  Of course you're welcome to repeat those comments (or make others) here as well.
Well Met at the Met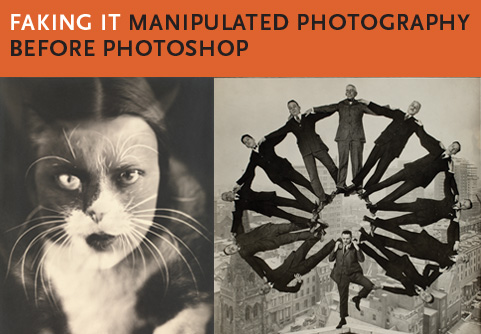 The video of the keynote talk I gave at the Metropolitan Museum of Art on November 2, in the wake of Hurricane Sandy, is now online at the Met's website. That lecture, titled "Return of the Suppressed: Pictorialism's Revenge," kicked off a symposium titled "Truth, Lies, and Photographs," organized by curator Mia Fineman in conjunction with two concurrent exhibitions there,"Faking It: Manipulated Photography Before Photoshop" and "After Photoshop: Manipulated Photography in the Digital Age."
The Met has also put online the other lectures — by Miles Orvell, Jordan Bear, Louis Kaplan, Nancy Davenport, and Jennifer L. Mnookin — along with additional material related to the symposium. If you couldn't be there, you don't have to be square. My compliments to the Met not only for the exhibitions and the original symposium, but for using the web to make all that more widely available, free of charge.
Books I Never Finished Reading
I've long collected works of fiction, poetry, and drama in which photography plays a central role. Reading them — like watching movies and TV shows that involve the medium, and listening to songs with the same focus — reveals cultural attitudes toward photography, photographers, and photographs in useful and sometimes surprising ways.
Most recently, in a cutout bin at Strand Books in Manhattan, I picked up a $1 used copy of The Photo Unit by Robert J. Ross, self-published in 2008 through iUniverse. Here's the plot, according to its description at Amazon.com:
"The photographers of the New York City Police Department are engaged in taking photos at the many demonstrations against the Vietnam War. They encounter a group named the Weathermen. This group is determined to end the war by acts of violence. The photo unit has taken pictures of their work, which consists of explosions at colleges and federal buildings. The weathermen decide to get the police department involved in their bombings. Can they be stopped? It will be decided by a member of the photo unit."
The author describes himself thus: "I attended the New York Institute of Photography from 1969 until 1973. I was employed by the New York City Police Department in the photo unit. In 1973 I began working as a police officer for the Village of Freeport Police Department, where I worked until 1990."
Promising though I found the premise, and intriguing as I found the author's credentials, the clunky prose of the novel's "Preamble" warned of trouble ahead. I stopped reading after the first sentence of Chapter 1: "Bob Robinson pointed his Mamiya C33 twin lens reflux camera." An image indelible enough to make it impossible to go on, at least for awhile.
Photography and Weird Science
I follow the annual Ig Nobel Prize awards, organized by the magazine Annals of Improbable Research. These honors go to real scientists and inventors (and some others) who undertake oddball, unlikely projects. As it says at their website, "Every year, in a gala ceremony in Harvard's Sanders Theatre, 1200 splendidly eccentric spectators watch the winners step forward to accept their Prizes. These are physically handed out by genuinely bemused genuine Nobel laureates."
The 2012 prize in the Anatomy category went to Frans de Waal [The Netherlands and USA] and Jennifer Pokorny [USA] "for discovering that chimpanzees can identify other chimpanzees individually from seeing photographs of their rear ends." Here's the bibliographic citation:
"Faces and Behinds: Chimpanzee Sex Perception," Frans B.M. de Waal and Jennifer J. Pokorny, Advanced Science Letters, vol. 1, 99–103, 2008. (Click on the link for a PDF file of this article.)
Portrait of Einstein's Brain
Speaking of weird science: The posthumous adventures of the brain of physicist Albert Einstein truly boggle the mind. (You'll find a synopsis here, from NPR.) As just one component of the saga, pathologist Thomas Harvey of Princeton University, who performed what may have been an unauthorized autopsy on Einstein's cadaver, excised the brain, cut it into 240 blocks, sliced some of those very thin, and distributed slices to assorted researchers for study. Before doing so, Harvey took dozens of photographs of the intact organ.
Harvey died in 2007. In 2010, his heirs agreed to transfer all of his materials to the U.S. Army's National Museum of Health and Medicine (NMHM) in Silver Spring, Maryland. This resulted in a new study by the team of anthropologist Dean Falk of Florida State University, neurologist Frederick Lepore of the Robert Wood Johnson Medical School, New Brunswick (NJ), and Adrianne Noe, director of the NMHM. They analyzed 14 of Harvey's previously unreleased images of the brain, and published their conclusions in the journal Brain on November 15, 2012. Here's the bibliographic citation:
Falk, D., Lepore, F., Noe, A. (2012). The cerebral cortex of Albert Einstein: a description and preliminary analysis of unpublished photographs. Brain (doi #doi:10.1093/brain/aws295). (Click on the link for a PDF file of this article.)
Blame Martha Stewart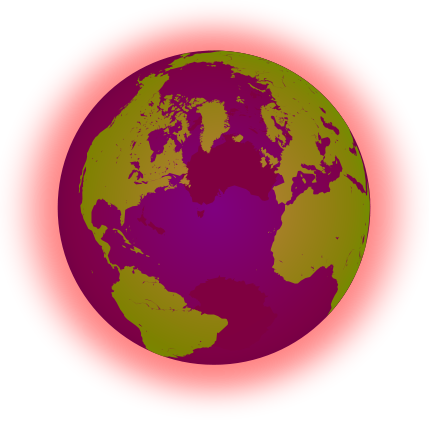 In one of the first dreams I remember having in 2013, early in the morning of January 2, the cause of global warming was revealed to me. It's not what most people think. The scientists have it all wrong. It's Martha Stewart.
Martha gave God this set of matching handmade quilted sea cozies. They're just like tea cozies, except of course much bigger, akin to that map in a Borges story which actually covers the territory it describes. These cozies fit snugly over the seas and oceans to keep in the heat — one for each, individually crafted. They're just so twee that God can't resist showing them off whenever She has people over.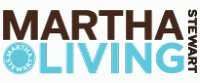 Then Martha put the patterns online at her website, with a step-by-step how-to video, so anyone in heaven can make their own. And there you go.
You didn't know that God has forgiven Martha her transgressions because She has a taste for twee, did you, or that She throws a lot of parties? Well, let this be a lesson to all of us: Be careful of the gifts you give to God.
•
This post supported by a donation from the Estate of Lyle Bongé.