I'm prepping for a dialogue with my old friend and colleague Doug Sheer scheduled for this coming Friday evening, December 7, part of the long-running "Critical Dialogues in the Visual Arts" series produced by Artists Talk on Art. Deriving from my controversial "Dinosaur Bones" lecture in London from a little over a year ago, this conversation (titled "The End of Mainstream Art Criticism?") will explore the shift from specialist critics to generalist "cultural journalists" in general-audience media coverage of the arts, and the concurrent emergence of web-based commentary on the arts.

ATOA's Critical Dialogues in the Visual Arts are held at: NY Law, 185 West Broadway at Leonard Street, NYC (5 blocks south of Canal St.) Fridays, at 6:30 p.m., with doors opening at 6:00 p.m. Admission is $7 for adults and $3 for seniors or students with ID. If you're in town, perhaps I'll see you there.
The New Normal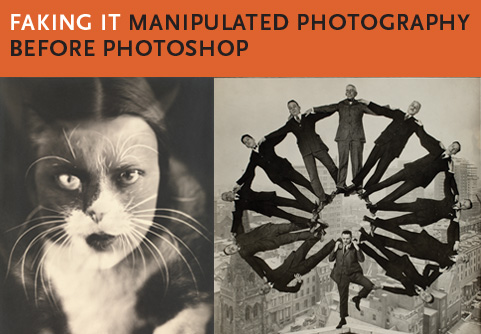 So things have returned to normal in my professional life. The trip in to the ATOA panel should take me a little over an hour, most likely uneventful. By contrast, getting into Manhattan the Thursday after Hurricane Sandy for a Friday symposium at the Metropolitan Museum of Art, "Truth, Lies, and Photographs," for which I delivered the keynote, titled "Return of the Suppressed: Pictorialism's Revenge," involved extraordinary effort: taxi to Newark Airport, 2-1/2-hour wait outdoors in the cold for a Newark Airport Express Bus to midtown Manhattan, then a 90-minute ride to the Port Authority terminal, then navigating the subways.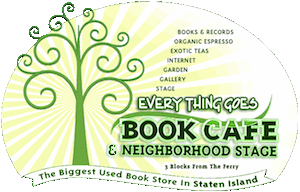 Not to mention the paralysis of my professional activities (my wife Anna's too) during that week of no electricity. Only by getting ourselves to a local internet café on November 1 did I figure out how to get us into Manhattan. And only by working feverishly for hours there (and for more hours that night, in the apartment where we crashed on East 79th St.) did I manage to complete a presentation I'd planned to resolve in leisurely fashion over the previous four days. Made me painfully aware of how dependent we've all become on electricity, and how much of my life revolves around my MacBook Pro.
Yet for all the intensity of both events, in some ways it seems as if the hurricane and the 2012 election blew through here — "here" meaning specifically my personal and professional life — and then dissipated, leaving things largely as they were before. A month ago they loomed momentously. Now they've begun to fade from memory, taking on something of the quality of a dream. Curious how quickly we can shift our attention to the next big thing.
Life Going On

Life in Stapleton, our usually sleepy township on Staten Island, has returned to its economically depressed status quo. Electric power's back on almost everywhere. Shops, supermarkets, restaurants, and fast-food franchises have in most cases reopened, or at least begun renovations if necessary. (For some fine historical photos of our part of Staten Island, click here. Water surged up almost to the top of Tappen Park, which you'll see in the photo above, as well as in some of the old postcards if you scroll down on that webpage.)
Here and there, piles of waterlogged sheetrock and warped floorboards await the Sanitation Dept. pickup. While grocery shopping today, we saw a neighbor's house undergoing a complete re-roofing, presumably consequent to damage from the storm. But traffic's running at its usual clip, and the Staten Island Ferry, which suspended service for four days after Sandy, resumed its regular schedule weeks ago.
Our electricity went back on at 1:07 p.m. on Monday, November 5, just six hours shy of a full week from its abrupt termination on Monday, October 29, at 7:15 p.m., per my initial report. On the morning of the 5th we watched a crew subcontracted by our power provider, National Grid, working outside our front door with their cherrypicker, separating shorted-out electrical lines with lengths of broomstick and electrician's black tape. Not exactly hi-tech, but it's worked, at least so far. (Here in the boonies our power lines aren't yet buried in the street; they're still strung from telephone poles.)
With light, heat, and hot water (not to mention internet and landline phone) restored chez nous, life began to return to the predictable quotidian. Having two consecutive hot showers, a good night's sleep in our own warm bed, and a hot breakfast under my belt, I sallied forth in a relatively good mood on Tuesday, November 6th to do my citizenly duty. As a result of redistricting consequent to the 2010 census, my polling place has moved, semi-permanently. Previously (and for some 20 years) located in a church-run community center a mere three blocks' walk, five minutes from my house, it's now a half-hour two-bus trip away. Apparently this makes sense to someone, though not to me.
The polls at the new location — in a posh apartment building overlooking Silver Lake Park — ran smoothly. They used an electronic machine that devoured and scanned my paper ballot but left me with no receipt or other paper trail, which I find unnerving. (As Obama said in his victory speech, "We've got to fix that.") I'm okay with requiring picture ID for voting, as I wrote in an earlier post, but surely the nation, and every state therein, has an absolute obligation to provide standardized, reliable voting machines that, if electronic, use non-hackable software subject to bipartisan approval and regular oversight and leave a paper trail, and to make those devices available in sufficient supply that qualified voters don't have to stand in line for eight hours to exercise their constituional rights.
Immediately after casting my ballot for Obama-Biden that morning, I went back home to batten down the hatches yet again for the next storm, a nor'easter named Athena that began on November 7 and lasted into the 8th. Then I watched the election results come in via CNN online, staying up long enough to feel sure that Karl Rove's Fox News tantrum had no basis in reality and Obama had indisputably earned his second term.
Athena dumped a bunch of wet snow onto us, which melted within hours. Otherwise, we experienced no side effects from this second round, and entered a period of relatively standard fall weather. I pulled a last, almost ripe fig off our tree on November 11, officially marking the end of the garden season. We've had some very cold days since, but today, December 3, we got a gift of sun, clear skies, and sweater weather.
Life in the Forgotten Borough
Our stretch of the island, the northern cusp, the most ethnically mixed and culturally diverse section of this borough, is called the North Shore. Closest to Brooklyn and Manhattan, the North Shore goes consistently Democratic.
As I reported earlier, the immediately coastal stretch of our neighborhood, and a few blocks inland, got hurt badly in terms of physical damage along the shoreline. That's getting cleaned up now. The oil tanker John B. Caddell whose photo you've probably seen (my own appears below) washed ashore just a mile from our house. But no loss of life, and few serious injuries.
The eastern coast of the island — Midland Beach, South Beach, Oakwood, Dongan Hills — and the southern tip, called the South Shore, took more severe punishment. These areas, along with the rest of the island, go solidly Republican. (This was a Tory stronghold during the Revolutionary War, so no surprise there.) A fair bet, then, that those Staten Islanders who bore the brunt of Sandy voted for Romney (or would have if they could have made it to the polls). Which of course doesn't stop them from calling out for help from FEMA, which Romney-Ryan would have loved to de-fund. Not that they deserve the devastation of their homes as payback for their hypocrisy. Or that divine retribution played some role in that. I'm just saying.
The death toll in this borough has reached 23, more than half of the total for all of New York City. And all those deaths happened in sections of the island whose residents had received government advice to evacuate on multiple occasions, but who decided that their individual right to choose their own fates outweighed the government's wisdom. Their neighbors and relatives, right-wingers all, now whine in chorus that government should have done something more to ensure their safety. Unprincipled to the core. (For an excellent report on the political culture of those parts of this borough, see "Staten Island's Hurricane Sandy Damage Sheds Light On Complicated Political Battle" by  Saki Knafo and Lila Shapiro in the December 6 Huffington Post.
POTUS to the Rescue
So there was some irony to president-elect Barack Obama's November 15 visit to Staten Island, to view the devastation and promise federal assistance in the recovery. There he stood, surrounded by citizens who'd mostly voted against him a few days earlier, committing the dreaded Big Government to exactly the kinds of assistance those voters repudiated . . . until they clamored for it. And, instead of rubbing anyone's faces in their contradictions, he acted like exactly who he was — their duly elected president. That's one of the qualities that makes him, as New York magazine's Jonathan Chait argued just before Election Day, "a great president."
No, he didn't come to our part of the island, or stop by our house for a cup of coffee. (Though he'd be welcome.) He concentrated his attention on those in direst need, a fitting response. But we found it reassuring that he'd come at all, as I'm sure those elsewhere in our borough did who suffered the results of the storm and, in some cases, the upshot of their own bad decisions.
The havoc wreaked here and elsewhere by Sandy, on the heels of the effects of Katrina, and Irene, has jump-started a discussion about the logic, or lack thereof, in repeatedly rebuilding (at great expense) communities located in low-lying coastal areas vulnerable to such catastrophes — calamities that, though ostensibly "natural," may ensue, and increase in scale and frequency, as a side effect of global warming, a phenomenon denied by the right. That denial, in other words, may have as its own collateral damage the end of the seaside way of life here and elsewhere. Not God's wrath, methinks, nor even "Nature's fury," as some mistaken anthropomorphists call it. But surely poetic justice.
•
This post supported by a donation from the Estate of Lyle Bongé.