Defining the Trope
Let me reiterate the distinguishing features of the primary trope under consideration in this series of posts. These "well-made photographs" repeat the same elementary formal structure:
The primary subject (there's rarely a secondary subject) receives central placement within the frame.
The primary subject is the largest object within the frame.
The primary subject is addressed frontally and head-on.
The primary subject is closest to the picture plane within the frame.
The primary subject is in sharpest focus.
The primary subject contains the most intense highlights (in a b&w image) or the most intense colors, sometimes both.
This literal subject matter and image format then get repeated until enough variants accumulate to constitute a book, an exhibition, or some even larger aggregate.
I do realize, let me hasten to add, that I'm hereby describing large portions of (even in some cases the entirety of) the variously celebrated bodies of work of Robert Mapplethorpe, Nadar, Andres Serrano, Hugo Erfurth, Catherine Opie, Edward Steichen, Ryan McGinley, Hill & Adamson, Edward Sherriff Curtis, Thomas Ruff, Bernd and Hilla Becher, Fabian Bachrach, Gertrude Käsebier, Rineke Dijkstra, Graciela Iturbide, August Sander, Phyllis Galembo, Irving Penn, William Wegman, Yousuf Karsh, Pierre et Gilles, Seydou Keïta, Peter Hujar, Walter Chandoha, Joyce Tenneson, Southworth & Hawes, Diane Arbus, Mário Cravo Neto, Tomoko Sawada, and countless other figures in the medium's history — not to mention the people who made your yearbook photos from grade school through college and the person who made your most recent passport photos.
And yes, I'm contending that all these photographers and photo-based artists have repeated a single elementary, formally conservative image structure unrelentingly throughout their own working lives as picture-makers. So we now have 170 years' worth of variants of that image stockpiled, surely a supply sufficient to satisfy the cravings of those most addicted to looking at that configuration. Nonetheless, it will outrage many when I announce that, from my perspective, these are all the same picture, and I've grown tired of looking at it/them.
Jes' Grew
Notwithstanding the omnipresence of the well-made photograph (there are other recurrent formats as well) in post-secondary photo-ed programs, and the advocacy and endorsement of it by so many of my fellow professionals in the field, I don't think anyone actually intended this to happen. Like Topsy in Uncle Tom's Cabin, it "jes' grew," exemplifying what my late colleague Richard Kirstel liked to call an "osmotic conspiracy" — one that people enter into unconsciously, simply by swimming in and absorbing the same waters.
Richard also used to refer to "cryogenic imagery." Starting back in the late '70s, when cameras had begun to go electronic but well before the advent of digital imaging systems, he argued that, by then, photographers had established a sizable, steadily growing repertoire of archetypal images, any variation of which was recognized by all and sundry as a "good shot." It was his theory that these images now came in the camera, cryogenically frozen. The camera user needed only to scan the field of vision until the lens came across a new instance of one of these archetypes; the frozen image would be instantly awakened from its sleep, defrosted, and registered on the negative.
I suspect he'd see digital imaging as an even more efficient way of replicating favored image structures. Richard spoke often of the problem of what he called "the tyranny of the subject" in photography; the trope under consideration here, in which all that varies is the subject matter at which the photographer pointed the lens, exemplifies that phenomenon.
The "Graduate Conveyor Belt"
As I noted in an earlier post in this series, the evolution of the BFA/MFA studio photography program runs concurrently with and closely parallels the evolution of the BFA/MFA creative writing program.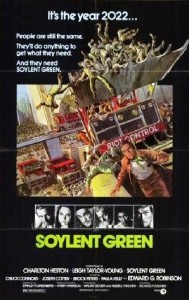 By coincidence, BBC News just published a report on a summer creative-writing program run in Paris by . . . New York University, whose undergraduate BFA photography program I discussed at length in my last post. See "The ultimate cure for writer's block?" by Sean Coughlan, datelined July 17, 2012. Paraphrasing novelist Andrew Cowan, the University of East Anglia's current director of creative writing, Coughlan writes, "The place of creative writing has now been established within the publishing industry, he says. Literary agents and publishers are waiting at the end of the graduate conveyor belt."
Exactly. I couldn't have said it better myself. And, in a different branch of the academic degree factory, the photo-ed division, an equivalent "graduate conveyor belt" feeds exiting students into the art-photography industry, where gallery owners, curators, publishers, and collectors are waiting.
Welcome to the photo-education system as Soylent Green.
A Trope Gone Viral
The unimpeachable post-secondary thesis project proposal may have had its origin in BFA and MFA studio photography programs, as I've argued in this series of posts, but its pernicious influence does not stop at the giant egress from the ivory tower, alas. A photo-ed version of what's known in medicine as iatrogenic disease (an adverse condition in a patient resulting from treatment by a physician or surgeon, or resulting from a stay in a hospital), this highly infectious condition incubates during the academic indoctrination period and then gets carried into the larger world outside.
In "Arles 2012, A Failed Festival," his report for Le Journal de la Photographie on this year's Rencontres Internationales de la Photographie festival in the south of France, Jean-Jacques Naudet laments, "All the good little award-winning students officially on display were boring to death." As that suggests, I'm not alone in detecting this phenomenon; the pervasiveness of this trope now manifests itself everywhere, not just in academe.
Those who resort to the trope for purposes of survival as the culmination of their academic careers as photo students, as I've detailed in a previous post, all too often carry its assumptions and tendencies into their work after graduation. Meanwhile, the current generation of teachers in and administrators of college-level photography programs, thoroughly indoctrinated first as students within the photo-ed system and then as faculty perpetuating it, not only promulgate this model in their classrooms and thesis-advisor roles but adopt it for their own projects as well. Thus it began by becoming self-validating, then turned self-replicating, and has now gone viral.
One Size Fits All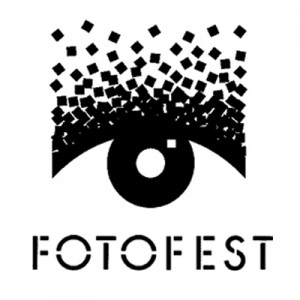 Forinstance, from the Meeting Place, its pay-per-view portfolio-review system, Houston Fotofest International generates a biennial group show, "Discoveries of the Meeting Place," that exemplifies the pandemic nature of the trope. Ever since 1996, at the end of each year's reviewing sessions, Fotofest has asked ten of the movers and shakers who did that year's reviews to nominate their favorite among all the portfolios they saw. Two years later, selections from those portfolios constitute the "Discoveries" show at the next edition of the festival.
Consider the portfolios that made up the 2008 Fotofest "Discoveries" show, drawn from the 2006 portfolio review. Upon entering the show on the night of its premiere, I was immediately struck by the fact that 50 percent of its content hewed closely to the trope (which I'd already begun to track). These included Brian Berman's portraits of people who engage in cosplay, attend weird subculture conventions, etc. (USA); Michelle Sank's environmental portraits of teenagers who are caregivers in their private lives (UK); Katarina Mouratidi's environmental portraits of women whose common bond I can't recall (Germany); Dan Nelken's "Till the Cows Come Home: County Fair Portraits" (USA); and Suk Kuhn Oh's "The Text Book," masked figures directorially staged in assorted spaces (South Korea). These are all, basically, the same picture. ("The 2008 Discoveries exhibition is enormously varied in the work presented," Fotofest's directors and Meeting Place coordinator claim in the accompanying text. Right.)
This ratio isn't unique to the 2008 "Discoveries"; you'll find approximately the same statistical distribution of the trope in the preceding and subsequent nominees for that biennial show. Nor is it specific to those who come to the Meeting Place; at Fotofest 2010 I led a small cohort of colleagues through a "find the trope" hunt through the other Fotofest-sponsored and -curated exhibitions, reducing several of them to helpless laughter by the time we'd entered the third showroom. And, as I've argued all along, it's by no means restricted to Fotofest, but omnipresent internationally.
What I find remarkable is not just the repetition of these structural clichés but the susceptibility to them of colleagues I know and generally consider visually astute and capable of critical thinking. Have they all got insatiable appetites for typological, taxonomic catalogues? Can they simply not get enough of this (to me) mind-numbing visual cliché? How is it that they don't see what I see?
Whatever the reason, their dependable endorsement of this trope effectively ensures its survival and longevity.
Aha!
A visit to my opthalmologist provided a physiological explanation of the phenomenon I've discussed in this series of posts — a growing resistance to, even antipathy toward, certain recurrent image structures. Apparently, close attention to something like a quarter-million fine-art photographs over the past 45 years, added to the estimated 10-15,000 images daily to which I'm casually exposed as a typical urban dweller in our hypermediated environment, has affected my visual cortex, leaving me trope-intolerant.
In effect, as the good doctor put it, I inadvertently supersized my exposure to this trope as a side effect of my professional involvement with photographs. There's no known cure for this condition, except to restrict myself to the ocular equivalent of a gluten-free diet — an almost insurmountable challenge in our image-saturated culture. Doc Eckleburg did recommend verbal venting as a stopgap palliative, so I'll go on writing about this development, while giving my eyes a two-month hiatus from engagement with any photo exhibitions and publications.
(For an index of links to all posts in this series, click here.)
•
This post supported by a donation from the Estate of Lyle Bongé.