Sidebar (cont'd.)
I ended my last post in the middle of recollecting the introduction of a senior thesis project as a requirement in the BFA photography program in which I taught at New York University's Tisch School of the Arts from 1977 through 1992. Here's the rest of that tale.
As adjunct faculty, I had no thesis-advisement obligations. So what little I know about the thesis-project experience there came to me second-hand, in conversations with some of my colleagues and students. But I never had any sense that the process got politicized; during my years there, the department proved blessedly free of factionalism and the use of students as pawns in power games.
I don't consider that sufficient knowledge on which to base any commentary on the department's thesis process itself. However, as an active member of the faculty I did get to observe first-hand two related developments on which I feel qualified to comment, since I did have a voice in relation to them.

Over the years, as this department moved toward accreditation as an autonomous BFA degree program in photography, the thesis project requirement was joined by two other innovations. The first of these was the publicizing of the senior show, which meant not only opening it to the general public but actively soliciting publicity for and reviews of it from the New York press and the photo/art press. The second was the publication of a catalogue of the senior show.
I considered both of these novelties, separately and together, to constitute bad ideas from a pedagogical standpoint. In my opinion, a college-level program in the arts — whether in a university, an art school, or a polytechnic institute — should serve as a sanctuary from the real world, a protected space in which the young artist can, with the blessing of his or her faculty, emphasize process over product, take great chances, and fail spectacularly without harsh negative consequences.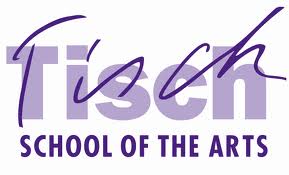 I also think that student work (especially undergraduate student work) exists in its own category, subject of course to tutorial commentary and guidance but, by definition, not ready for prime time — that is, not appropriate for public commentary by working critics. For that reason, I've always advised my students to give their senior thesis projects to their mothers upon graduation, and not look at them for another ten years . . . at which time, I guarantee, they'll wince and say, "How young I was." (For that same reason, I refuse as a matter of professional policy to review student exhibitions, student publications, and any other presentation of student work.)
I had the same objections to the printing and distribution to the public of the senior-show catalog. I cautioned that, as a further problem, once instituted these productions would become expectations from which it would prove difficult if not impossible to beat a retreat if my concerns proved out. My lone vote against them got overriden by my colleagues on the faculty, the seniors loved the ideas, and the department's first public senior thesis show and accompanying catalog happened, sometime circa 1985.
And They're Off!
The press did not respond en masse, but Vince Aletti wrote a little one-paragraph blurb about the show for the Village Voice's centerfold "pick of the week" section, of which he was then in charge. (Aletti would eventually become the Voice's designated photo critic, taking over a position I'd initiated in 1968.) He singled out one or two of the student projects, mentioning their makers by name in a sentence. (Click here for the university's press release on one of the spring 2012 shows.)
Those students were thrilled, of course, and promptly added that blurb to their resumés, though it hardly constituted a credential anyone in the field would take seriously. So the first effect of these new policies that I noticed was that what had previously functioned as a level playing field, when the senior show was an intramural event, had become a situation in which a few would get touched by the magic wand of attention from the press, and anointed as exceptional. The pedagogical value of that shift escaped me then, as it does now.
More important, though, but not immediately noticeable, a gradual transformation came over the students' relationship to the timeframe of their stay in the department. Until then, preparation for the senior show had preoccupied them for the spring semester of their final year. Assorted factors began pushing that back. With the possibility of press attention introduced, no one wanted to present an unresolved work-in-progress, so the pressure to wrap things up early started to build. And, of course, with press coverage now an option (but only for an unpredictable few), students unconsciously began to vie for it with the projects themselves and with the presentations thereof. Suddenly we had large pieces of work (some with elaborate frames), complex installations, and other options that required substantial production time.
As these projects grew in physical size, their collective mass outgrew the physical space available for their aggregate display all at once within the department itself. Also, the department, whose corridors on an upper floor of the building had served for several decades as the space in which the senior show appeared, developed a smaller but more handsome dedicated exhibition space in the building's lobby (funded by and named after Gulf + Western, I should add). This immediately became the preferred venue for any departmentally sponsored show, and you couldn't play favorites; if one senior got to show there, all of them got to show there. So it became necessary to schedule multiple smaller shows, each displaying the work of a baker's dozen members of the senior class. These shows are now spread across the entire spring semester of their senior year.
Meanwhile, the catalogue stealthily and slowly went steroidal. From an initially modest little saddle-stitched, offset publication it evolved into an ever more intricate bookwork, with ever more extravagant production values, each year's edition insistently different in design from its predecessors. (Click here for an online version of the 2012 catalog.) Indeed, this eventually morphed into a mandatory course for which the students pay tuition, "Senior Focus: Catalog," taught by the eminent designer Yolanda Cuomo in the fall semester of the senior year. In that semester it runs alongside the mandatory "Senior Directed Projects," an "intensive critique course [in which] students produce their senior thesis project for exhibition in the spring semester." Though it's automatically part of their curriculum, the students regularly add their appearance in this catalog to their list of publications on their CVs.
The Clock is Running
Let's do the math. In order for the catalog to get printed, bound, and made available when the first of these senior thesis shows opens in late January, shortly after the start of the spring semester, the catalog design has to get finished before the winter holidays. For that to happen, the work included by each student has to get photographed during the fall semester. To make that possible, the project has to get resolved and the representative pieces selected for reproduction by mid-semester in the fall at the latest. (Click here for an online version of the 2009 catalog.)
You certainly don't want to start from scratch when school starts in September; you want to hit the ground running, with your senior thesis project already well in hand. At the very latest, then, you'll start it the summer before your senior year. Most likely, you'll get it going as a junior. And, watching those ahead of you going through this process, you'll start thinking about it even before that . . . When I left the department, in 1992, the catalog was still a comparatively small-scale publication and the ground-floor gallery hadn't opened up, but I talked with sophomores already worrying about what they'd do for their thesis projects. And, because NYU's recruiters use the senior thesis show catalogs to persuade high-schoolers to enter the program, even incoming frosh have these matters somewhere in the backs of their minds.
I don't say any of this to castigate the Department of Photography and Imaging at NYU's Tisch School of the Arts. I mean no disrespect to my colleagues there, past and present, nor to its students. It's a very strong program, with a substantial history, criticism, and theory component that I helped build. According to a department spokesperson, a recent survey indicated that a whopping 74 percent of its alumni remain active in the field in some professional capacity, a remarkable statistic. Some of them studied with me, and I'm proud of them regardless of whether they stayed in the field or took what they learned and applied it to other endeavors.
I recount this for two reasons: First, to indicate how, through a chain of what seem to be unconnected circumstances and separate but reasonable decisions, what was once process-oriented became product-oriented, what was once relatively private or en famille became public, and what was once concentrated in the final semester of the senior year expanded in the only direction it could — backward — to infuse the entirety of the students' experience within the program. Second, to point out that if this could happen in a BFA photo program, at a post-secondary level wherein final thesis projects in the arts are not universally considered mandatory, it's easy to envision the importance they acquire at the MFA level, where they are in fact generally required.
(For an index of links to all posts in this series, click here.)
•
This post supported by a donation from the Estate of Lyle Bongé.