I got stuck indoors in the air-conditioning during the heat wave that began shortly after I returned from China (but is definitely not caused by global warming, as the Angel Moroni recently told Mitt Romney in a dream, according to the latest rumor out of Salt Lake City). Adrift in the doldrums until that hot spell ended last Monday, I spent my off-hours contemplating the monotonous sameness of so many of the individual photographs and photography projects I see, deciding that the main culprit is the international post-secondary photo-education system.
You can dispute that conclusion, of course, and you're welcome to do so — right here in this space, conveniently, via the "Leave a Reply" box below (so long as you sign your real name to your comment and provide a verifiable email address). I'm intrigued by the fact that such a critique has drawn an accusation of "anti-academic" tendencies on my part, as if that were automatically a bad thing. Even if it were, there's surely a difference between a broadly anti-academic attitude and targeted suspicion of the value of academic training in the fine arts.
Unquestioning Authority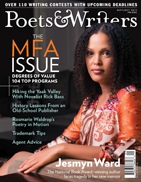 By coincidence, the rise of post-secondary studio photography programs runs roughly concurrently with the rise of post-secondary creative writing programs. (Full disclosure: I went through one of those, at San Francisco State in the '60s, for my own MA. In the intervening years, those degrees somehow morphed into MFAs at the schools granting them.) There's a long-running, widespread, healthy debate in that field over the impact on and consequences to contemporary literary production of the academicization of creative writing. The subject comes up regularly in Poets & Writers Magazine, which periodically has devoted entire issues to it. It's a discussion in which teachers of creative writing, administrators of such programs, writers both schooled and unschooled, literary critics and historians, editors, publishers, literary agents, and others join, blessedly free (for the most part) of the pro-institutional faction accusing those who disagree with them of bad faith.

No such expansive, sustained public dialogue has ever taken place in the field of post-secondary photo education. No single issue of Exposure, the official journal of the Society for Photographic Education, and none of the organization's regional or national conferences, has ever addressed from multiple perspectives the basic question "Is Post-Secondary Photo Education Necessary?" (Or, less drastically, "What Went Wrong with Post-Secondary Photo Education, and Can We Fix It?")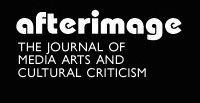 The Visual Studies Workshop journal Afterimage, the only other periodical in which photo-ed pedagogy gets considered regularly, has sniped periodically at the SPE for various failures, real and imagined, but — perhaps because it's umbilically attached to an institution purveying post-secondary photo-ed, and its editors and writers have mostly been VSW students and faculty — that publication has never challenged the premise of photo-ed itself. Indeed, I can't recall a single article ever in either publication that did.
Manufacturing Consent
Nor do I expect that discussion to begin. The current generation of those who teach BFA/MFA photography studied with the first large cohort of photographers who went directly from life as photo students to life as photo teachers. Those now teaching in post-secondary studio photography programs who are under the age of 50 thus represent the second generation of photography teachers who essentially never left school once they entered kindergarten. Their cheerleading for "criticality" notwithstanding, with that heritage one should not expect from them a critical relationship to the system that has welcomed and sheltered them for so long and on which they rely for their livelihoods, nor even assume them to be aware of the manifold ways in which this institutionalization has shaped their thinking. As Marshall McLuhan was fond of saying, "Whoever discovered water, it wasn't a fish."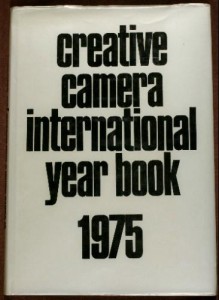 And, despite all the claims of all the photo-ed programs that they "nurture creativity" and "foster diversity," the work of their grads, cumulatively and collectively, has an overwhelming similarity and predictability. I anticipated this homogenizing effect back in 1975, at a time when the post-secondary photo-ed system in North America was entrenching itself and consolidating the gains of the previous decade. In an essay commissioned by the editors of the Creative Camera Yearbook 1975 (UK) and titled "My Camera in the Olive Grove: Prolegomena to the Legitimization of Photography by the Academy," I wrote:
What differentiates an academy from a guild or union is that the academy concerns itself with transmitting not just craft competence but ideas as well. It is precisely in this regard that an academy always poses a threat to the medium it nominally represents. . . .  Conventions, like standards, are embodiments of competence. But creativity and competence are often incompatible with each other. . . .
Conservative by nature, devoted (like all institutions) to stability out of self-preservation, an academy seeks to maintain the past in the present by molding the present with the past. Such an organism, whose phase is predominantly entropic, is automatically at loggerheads with its medium's avant-garde. . . .  Historically, an academy's relationship to the living pioneers in its medium has usually been an antagonistic one, since academies are bastions of conventionalism while subversion of the established order — emotional, aesthetic, political, philosophical, and cultural — lies close to the heart of the creative impulse. Academies tend to be the mausoleums of tradition, as museums tend to be the graveyards of art. (Click here for a PDF of the complete essay.)
In short, there's a relationship between the emulsifying effect of post-secondary photo-ed programs and the "One Great Vat Theory" of wonton soup proposed by Roz Chast in a New Yorker cartoon from 1991. In both cases, it all comes out of the same subterranean pot.
Victims of a Spiritual Lobotomy
Of late I've spent many pleasant hours browsing my way through The Glenn Gould Reader, a compendium of the elegantly wrought prose generated, more or less in his spare time, by this polymathic pianist, composer, and pioneering explorer of radio as an art form. I've done this while listening to his peerless recordings of Bach and his multilayered, multivocal works for radio, the so-called "Solitude Trilogy."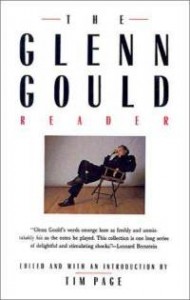 These essays date from the mid-1950s through the early '80s. Then as now, all classical musicians went through academic training. In one of those essays, originally published in 1966, Gould writes about the kinds of contests in which young musicians vied against each other before panels of judges in search of prizes that would lead to performance offers, recording contracts, and other opportunities. (His jumping-off point in this case was one in Canada for violinists.) In a broader sense, though, his subject was the filtration system through which young musicians were forced to pass en route to professional careers in classical music, which included not just those contests but the conservatory training that preceded them. In it, I came across this passage:
Competitions . . . rarely benefit the supreme artist whose career would come to pass regardless. . . . Most frequently, . . . competitions merely befriend the artist whose vision, though perceptive, falls short of the ecstatic, whose merits, though unexceptionable, fail to attain the transcendental. . . . It would be foolish to discriminate against a level of competence without which our musical life would be the poorer. But while it is entirely proper to speak of competent electricians and plumbers, and hazardous — if not indeed in contravention of civic maintenance bylaws — to bargain for ecstatic ones, the notion of ecstasy as the only proper quest for the artist assumes competence as an inclusive component. The menace of the competitive idea is that through its emphasis on consensus, it extracts that mean, indisputable, readily certifiable core of competence and leaves its eager, ill-advised suppliants forever stunted, victims of a spiritual lobotomy. ("We Who Are About to be Disqualified Salute You!" in Page, Tim, ed., The Glenn Gould Reader, Vintage Books, 1990, pp. 254-55.)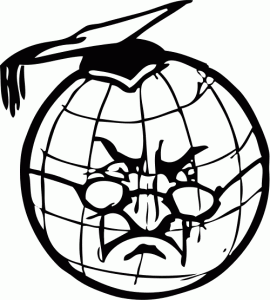 Photo-Ed as Groupthink
Gould's insight applies just as accurately to the post-secondary photo-education environment. The formal photo-ed system has evolved into a series of contests adjudicated mostly by consensus — a  groupthink environment. Applicants compete for the approval of faculty committees to get into BFA and MFA programs, then compete for the approval of faculty committees to win various departmental scholarships and awards, compete for grades, compete for the attention of the collectors who now troll their studios.
Then, entering a "real world" that increasingly mirrors the microcosm in which they pursued their academic "careers," they flock to portfolio-review situations, paying for 20-minute cold-call encounters to compete with each other for the attention of movers and shakers, and/or send in slides and money to juried contests, in the hope of getting one image selected for an ensuing group show or (the golden grail) acquired via a purchase award — a credit that no self-respecting professional would have listed on a resumé thirty years ago — in which case they'll send out an email blast notifying the world of that achievement. (I cannot convey the pathos of those emails, at least a thousand of which find their way to my inbox annually.)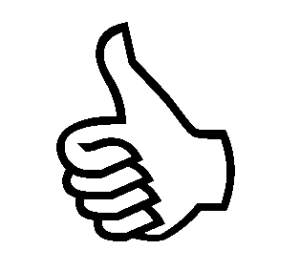 And the single most formative of these competitions, the one I hold accountable for the cascade of well-made photo projects filled with well-made photographs that inundates us now, the young photographers' first active engagement with the process of soliciting approbative consensus, the gauntlet they must run and survive by conforming their own inclinations to the taste patterns and ideologies of others, is the one in which they must perforce obtain their thesis committees' approval — first for their thesis proposals, of course, and then for their completed thesis projects.
So let me put a finer point on it: The reason that photographs and photo projects based on these over-used, exhausted tropes surround and engulf us is that, for strategic reasons, their academically indoctrinated makers model them on what's proven to be the time-honored, unimpeachable, failure-proof BFA and MFA thesis project.
(For an index of links to all posts in this series, click here.)
•
This post partly supported by a donation from Elsa Dorfman.