I skipped Houston Fotofest International this year, the first session of the longest-lived U.S. photo festival I've missed since its 1986 inaugural, which somehow slipped under my radar. I passed on its 2012 edition not only because the festival's organizational and curatorial premises have grown stale for me, but because, regardless of its country of origin (this year's "theme" was "Russian photography over the last five decades"), I find so much of the work on view — especially the recent work — so homogenized and derivative that it pains me to look at it.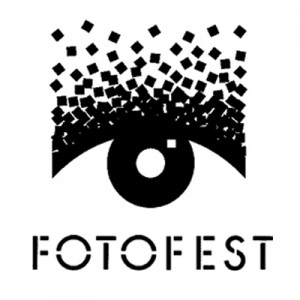 This doesn't only hold true for what's shown on the walls and at the portfolio reviews in Houston, I hasten to add. Over the past two years I've attended other photo festivals in Thessalonika, Greece; Dali, in Yunnan province in southwest China; Bratislava, in the Slovak Republic; and New York City. I've attended and seen work at the Society for Photographic Education National Conference (though I took a pass on that one too this spring). I've wandered through Art Miami and its satellites, where lots of photography and photo-based art gets shown, as well as photo-specific gallery/dealer expos such as Paris Photo and the AIPAD Photography Show in Manhattan.

During that same stretch I've participated as a reviewer at portfolio reviews sponsored by the Photobiennale Greece in Thessalonika, the Palm Beach Photographic Centre (at PDN PhotoPlus International), and the American Society of Media Photographers, the latter two both in New York City. And I get around to group and solo shows, large and small, not only here in the New York area but wherever my travels take me: London, Beijing, Hong Kong, Minneapolis, and other exotic points on the compass.
Additionally, I peruse a considerable number of periodicals featuring photographic imagery, and regularly visit an assortment of photo-related websites. As a result, I feel reasonably confident that, however idiosyncratic you may consider my response to what I see, I've ingested a representative cross-section of what's available for viewing at present. The phenomenon I'm limning here is pervasive, not isolated.
Meet the Doppelgängers
Conceptually (I use the word advisedly, and charitably), the vast majority of photography projects I encounter nowadays seem to represent some welling-up of archetypes from the collective unconscious of the academically indoctrinated. Consider these excerpts from two press releases for exhibitions that, by sheer happenstance, crossed my desk this past spring:
Kelli Connell: Double Life, Gallery 339, Philadelphia, May 11-July 21: "In 'Double Life,' Kelli Connell constructs scenes that appear to be tender moments from a relationship — a couple flirts or argues or gently holds each other. Yet closer examination reveals a profound puzzle; the two figures are identical. The recognition of this fact comes as one of the most sublime surprises in contemporary photography. . . . Connell creates her subtle tableaux by photographing the same model, who plays both roles in each scene. She then digitally assembles multiple negatives to create a single image. . . ."
Kelli Connell received her BFA in Photography from the Univ. of North Texas in Denton, TX in 1997, and her MFA in Photography from the Texas Women's University in Denton in 2003.
Rick Odell: My Better Half, SoHo Photo, New York City, June 6-30: "Odell explains that each of the 23 images in his show is a double portrait that at first appears to represent a male and female couple. However, the pictures are, in fact, digitally manipulated composites of two photographs of the same subject — one of a man in drag persona masquerading as a woman and one of the same man with masculine attire and grooming. In images with more than two figures, each romantic pair is a single man cast in both gender roles."
Rick Odell received his BFA with a concentration in Photography from Hofstra University New York in 1998 and his MFA with a concentration in Photography from Long Island University C. W. Post Campus, New York in 2009.
Coincidence? You decide! I don't suggest that either of these picture-makers knows, or knows of, or has encountered work by, the other. Nor that they were separated at birth. Just that something's in the academy-filtered air they've breathed, or the academy-blend Kool-Aid they've imbibed.
Now, if there are two certified MFA grads energetically exploiting this little "profound," "sublime," and "subtle" conceit, you can bet there's another two dozen or so hard at it whose promo simply hasn't yet come my way. Which means some savvy young curator out there already plans the group show surveying this instant cliché.
It's called "Meet the Doppelgängers," and it includes such predecessors as Yasumasa Morimura, who explored this option a quarter of a century ago in such works as "Portrait (Twins)," 1988, a parodic reconstruction of Manet's "Olympia" of 1863; "Blinded by the Light," 1991, a reconstruction of Pieter Brueghel's 1568 painting "Parable for the blind"; and "Angels Descending a Staircase" (1991), his revision of Edward Burne-Jones's 1880 painting "The Golden Stairs." The group show will also devote a section to such vernacular works as the White House/Bin Laden Situation Room with Obama's face on everyone's body . . . you get the drift. I'm snoozing already.
Same New Same New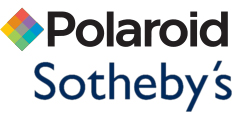 In the kerfuffle that ensued from my brief, ill-advised participation in a photo-specific online forum last winter, the proprietor of a commercial photo gallery in Brooklyn's DUMBO neighborhood opined, "Coleman . . . hasn't published anything of note for some time; his blog is more a collation of bits and pieces he researches from the web and doesn't really address photographs per se. The only really interesting thing he's written on actual photographs, for some time, is the recent 'conversation' about Jeff Wall with DLK."
Patently, in that reader's view my obsessive tracking of and quixotic intervention in the lamentable and preventable dismantling of a major collection of photographs, my observations on the machinations of a famous photographer's estate in relation to a group of found negatives, my commentaries on a great musician's use of photographs as source material for his mediocre paintings, and my ruminations on the citizen-journalist documentation of the notorious "pepper-spray cop" don't qualify as "of note." I have to assume, then, that by "photographs per se" and "actual photographs" she means the genres of contemporary work produced for the art market that she and her fellow gallery owners and private dealers devote themselves to selling, and that for my writing to strike her as "of note" it would have to serve their promotional purposes. In short, I'm not writing the kinds of reviews and profiles that would bring buyers to her door.

As it happens, over the past four years I've published essays on Kate Breakey, Wynn Bullock, Harold Feinstein, Nancy Hellebrand, Connie Imboden, Jerry Spagnoli, Errol Sawyer, Edward Steichen, Robert Stivers, Maggie Taylor, Philip Tsiaras, Jerry Uelsmann, Yang Yankang, Liu Xia, and at least a dozen other individual picture-makers, some well-known, some unfamiliar to most. So you might say that, insofar as writing about "photographs per se" and "actual photographs" goes, I've kept my hand in. I wouldn't expect acquaintance with all that work from anyone, but — since I do list those publications here — willful ignorance of their very existence surely undermines the credibility of any assessment of my recent output.

Coincidentally, before leaving for China in May I did head to DUMBO for the opening vernissage of the New York Photo Festival (NYPH), which struck me as the quintessential generic photo festival, with absolutely no distinguishing features. (It bills itself as "The Future of Contemporary Photography," which gives me paws.) The press preview included a walking tour of the exhibitions sponsored by the NYPH and organized by its designated curators, whose route at one point took us into a building that held several commercial galleries as well. Ducking away from the tour, I strolled into one of those, realizing with a start that I'd entered the eponymous gallery of the vendor quoted above. On the walls thereof I found amiable, well-crafted gelatin-silver prints of neopictorialist images by two mid-career photographers, one American, one Czech — eminently decorative, eminently safe, eminently saleable, eminently forgettable.
In the "conversation" with Loring Knoblauch of the website DLK Collection that this gallery owner considers "the only really interesting thing [I've] written on actual photographs, for some time," I opened my half of the dialogue by explaining my reasons for moving away from reviewing exhibitions and books over the past decade. Here's one of those: "[S]ad to say, I find most everything I do see — in the galleries and museums, at portfolio reviews, at photo festivals — 'profoundly mediocre,' to quote the late Lee Witkin. So I simply got tired of 'stoking the star-maker machinery behind the art photograph,' to paraphrase Joni Mitchell."
Which means that I stopped reviewing due in part to exhibitions such as the one I stumbled across at this kvetcher's shop.
(For an index of links to all posts in this series, click here.)
•
This post supported by a donation from the Estate of Lyle Bongé.